In case you missed it, Adelaide is fast becoming one of the most exciting foodie capitals in the country. From hidden laneways slinging late night pizzas that will transport you straight to Italy, to fusion eateries that celebrate Australia's multicultural heart, you're spoilt for choice when it comes to restaurants in South Australia's capital city.
Whether you're treating yourself to a staycation or are planning a foodie getaway, it's time to loosen that belt buckle, these are the new and all-time best restaurants in Adelaide.
The Best Restaurants In Adelaide
Arkhé
First of all, it's pronounced 'ark-kay' and second of all, yes—you need to dine here, pronto. Arkhé is the brainchild of chef Jake Kellie and it has taken up some serious space in Norwood's sandstone building at 127 The Parade. It's the type of restaurant that casually plates up platters of lobster and champagne, rum-glazed pineapple tarte and potato crumpet with whipped cods roe.
The site used to be the home of Stone's Throw but now, Kellie has turned it into an open-flame haven which should already tell you a lot about the food here, especially because Arkhé translate's to "the beginning of fire".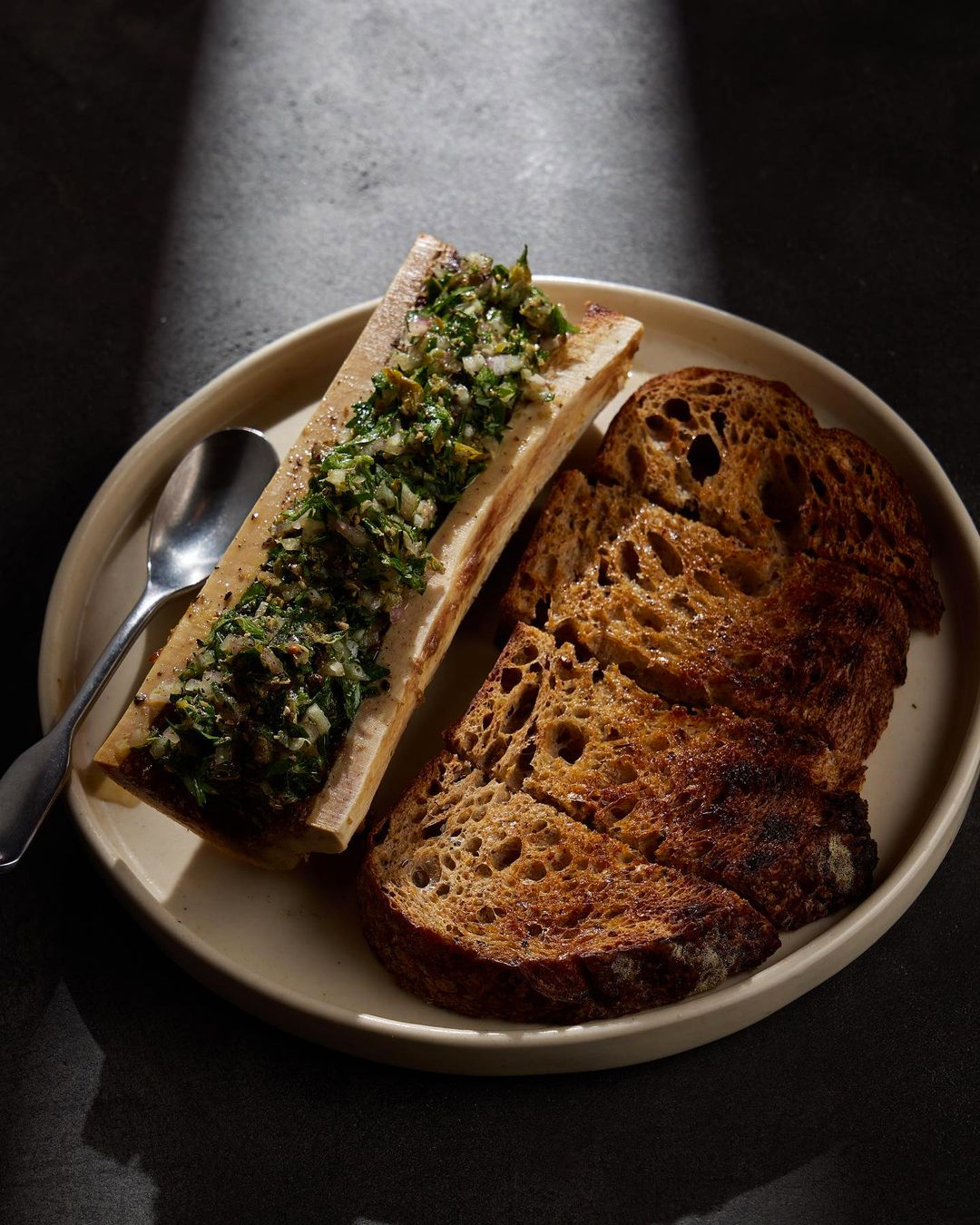 One Sneaky Cheetah
If you're on the hunt for just a good ol' fashioned delicious pizza, One Sneaky Cheetah (OSC) is the no-frills pizzeria with your name on it. Having opened up shop inside an old panel beating site, OSC all about spontaneity so you're either game enough to walk-in (no bookings) or keen for takeaway.
The success of this joint should really come as no surprise though, as it's the food baby of teams behind Pizzatecca and Madre, and we mean, when you've got two juggernaut pizza legends who have been making the good stuff for years combining forces—you've got a winning business model. Menu-wise you've got all the classics—salami, ham and pineapple, shroom and a meatlovers.
99 Gang Social
This disco-inspired burger joint is from the burger bandits themselves, Gang Gang. Having finally opened their first IRL outpost, 99 Gang Social is nothing short of a mix of all the best—speedy food, diner vibes and a dance floor for a spontaneous rendition of the macarena. There's red tiger decor, red and white checked tiles, a spinning disco ball and a general ode to slinging fresh, tropical cocktails.
Anchovy Bandit
Cosy booths and warm Tasmania Oak set the scene for the comfort meal of your dreams at Anchovy Bandit. Here you'll dive into bowls of drool-worthy pasta (the lamb rigatoni is a must) and wood-fired pizzas loaded with fennel sausage, provolone and fior di latte. Pro tip: don't pass on the starters. The scallop crudo with grapefruit and buttermilk and the 'roo tartare are game-changers.
Daughter In Law
In case you didn't already know it, Jessi Sigh can do no wrong. The culinary king has his famous Daughter In Law restaurants in Melbourne, Byron Bay and fortunately for SA residents, Adelaide too. Slinging his self-proclaimed 'unauthentic' Indian dishes (which blend Western and Asian influences), the restaurant's pink and navy interior were made for the gram. Feast on Colonel Tso's cauliflower (a non negotiable), whole Tandoori corn with curried butter and roasted Barramundi curry.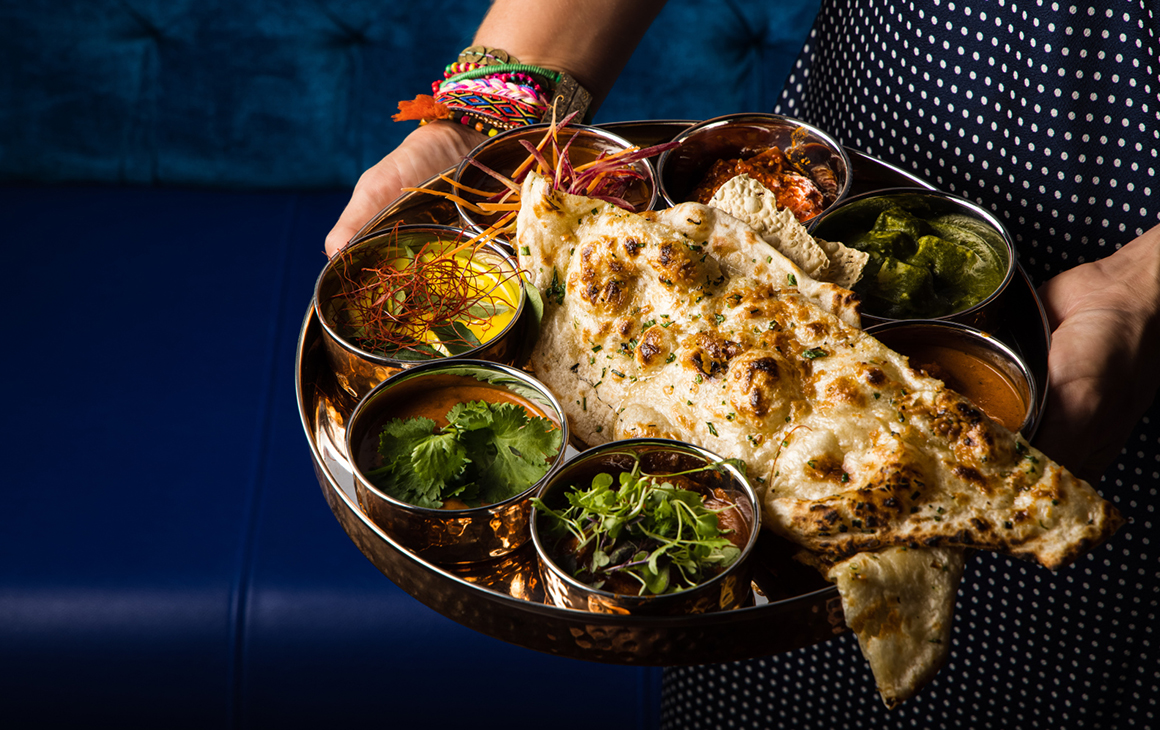 Parwana
If you need more proof that Adelaide's foodie scene is exploding, then look no further than Parwana. The colourful eatery is run by Zelmai and Farida Ayubi, who fled the war in Afghanistan in 1987 before opening Parwana in 2009 as a way to connect to their history and culture.
A meal at the Afgan eatery feels like you're sitting at the Ayubi home with their love poured into every dish. Stand-outs include Ashak (fried dumplings stuffed with chives and topped with a lamb mince) and Kabuli Palaw (aged long-grain rice topped with caramelised carrots, sultanas, almonds and pistachios).
Osteria Oggi
The interior here alone makes Osteria Oggi one of the best Italian restaurants in Adelaide. Dine under concrete carved arches in the underground cellar or pull up a stool at the long, curved marble bar for 'dinner in Europe' vibes. Loved by locals for its tasty Italian menu, you'll devour plates of delicate, handmade pasta and melt-in-your-mouth slow cooked meats (dare we throw to the Italian wine-list too?). Oh and special mention must go to the formaggio cart that is wheeled out for post dinner treats.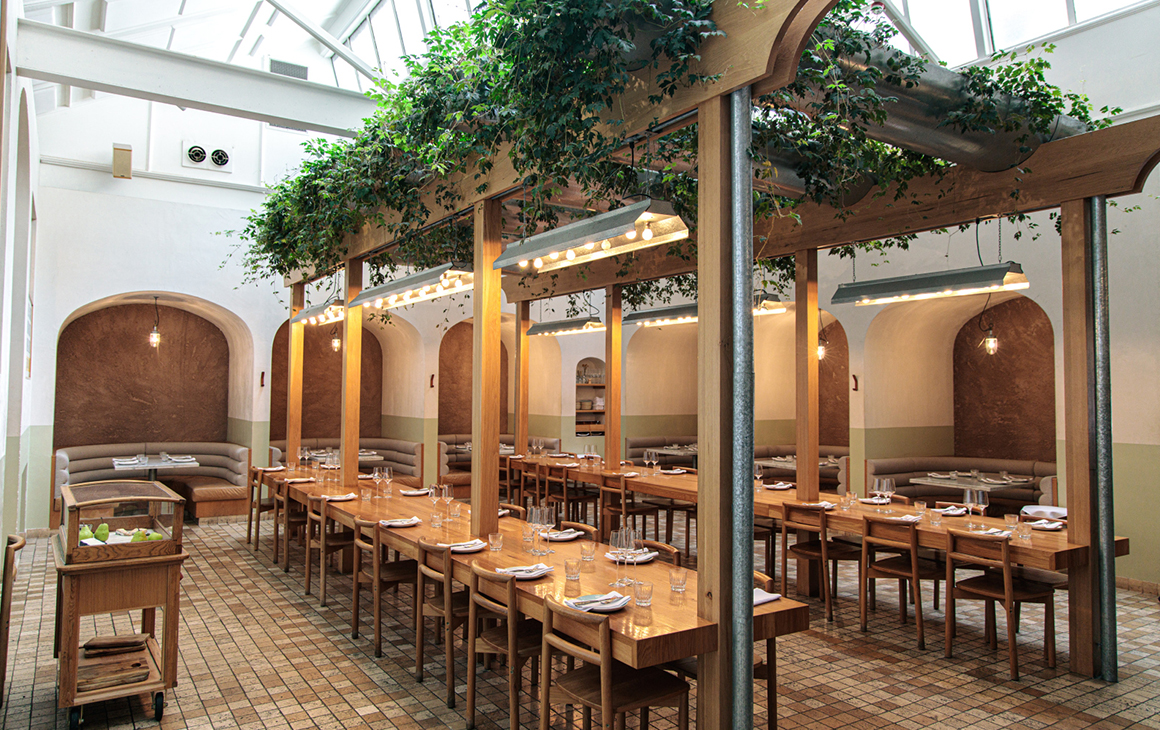 Peel St
An exciting, ever changing menu is the centerpiece of Peel St restaurant and the reason people rave about it. Written on a chalkboard you'll find a menu that dabbles in Middle Eastern, South East Asian and Mediterranean style dishes. Think: crispy fried eggplant with sichuan chilli oil and tofu mayo or Vietnamese grilled beef with vinegared onions, gia vi, curried lime dressing and shaved cucumber.
iTL Italian Kitchen
If you haven't guessed it already, Adelaide is packed with incredible Italian restaurants and iTL Italian Kitchen is one of the best. Located at the swanky SkyCity, the eatery is run by Italian-born head chef Luca Guiotto—so you know it's legit.
We recommend starting with a negroni and a plate of fritto misto before tucking into one of their delicious pizzas or a hearty bowl of pasta. We love the spaghettino chitarra (crab meat, tomato bisque, silverbeet).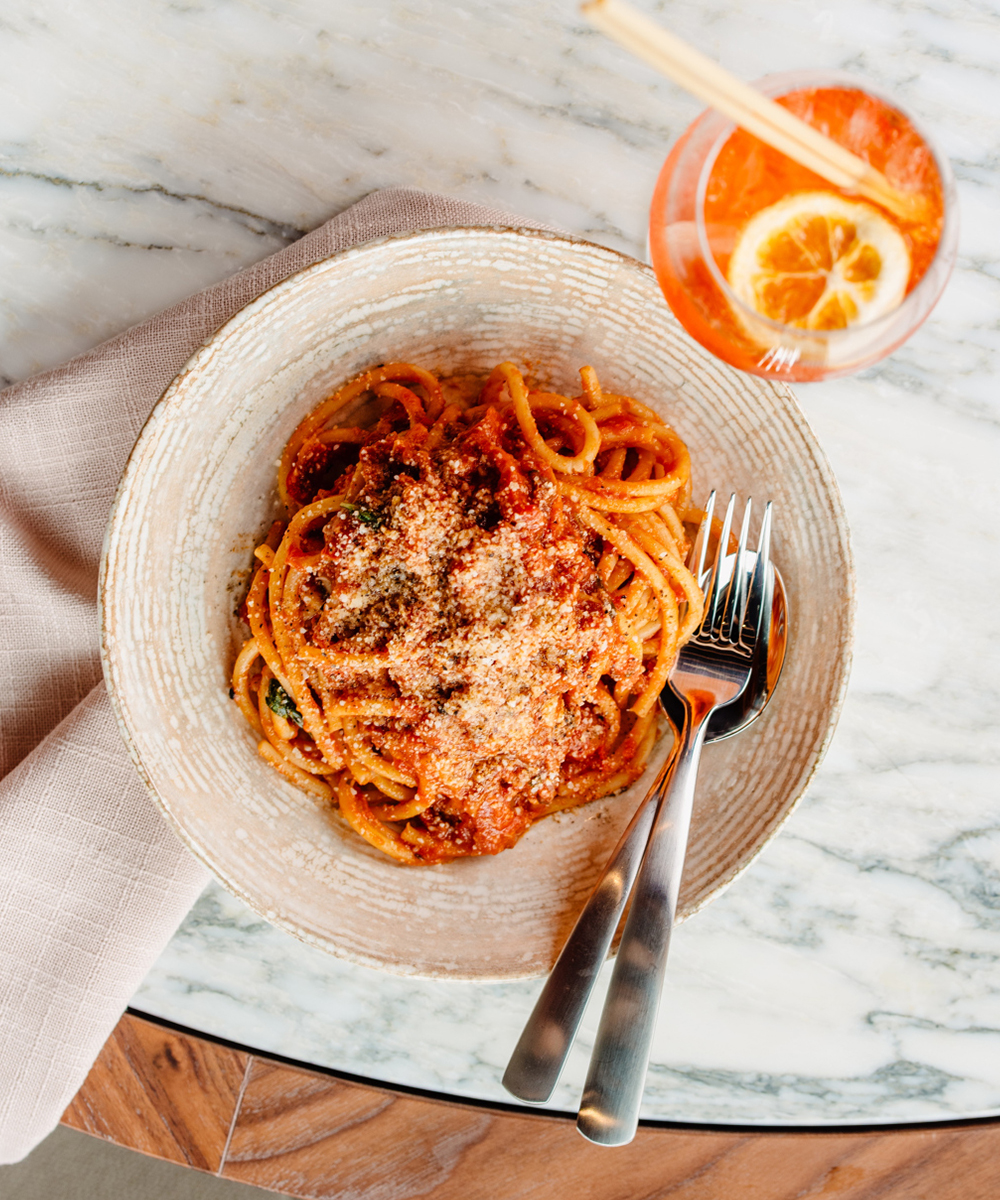 Madre Lievito
With tones of pale pink and deep navy, the swanky fit out at Madre Lievito makes the perfect spot for a long lunch. At Madre, the crew take their pizza seriously—using sea water from the Mediterranean, Tipo 00 flour sourced straight from Italy and a little bit of science they craft traditional Napoli-style pizza that the locals rave about. The menu has eight minimally topped but flavour-packed pizzas, calzones and an extensive Italian wine list.
NOLA
Featuring creole and cajun soul food, and housed in former horse stables, this New Orleans-inspired restaurant is one of the best places for a good time in Adelaide. NOLA's rotating menu—which is big on using local ingredients—has tasty eats like cornbread with maple bourbon butter, spicy fried chicken, gumbo and smoked brisket Po'Boys. The cocktail list will keep the thirst at bay and the live music will transport you to the deep south, no passport required.
Africola
Hands down one of the best restaurants in Adelaide, Africola puts a modern spin on African cuisine and it's so popular you're going to need to make a booking in advance. Opt for the feed me menu and let the chef show you a good time with their cauliflower steak covered in tahini sauce and spiced butter, crispy eggplant served with chilli and shallot jam, peri peri chicken, and cool WA pipis in fermented chilli and garlic. Regardless of how stuffed you are, dessert is not optional—you'll roll home, but you'll roll home happy.
Bottega Bandito
From the same crew behind Anchovy Bandit (so you know it's the goods) is Bottega Bandito, a Euro-inspired modern delicatessen slinging towering sandwiches and an excellent wine list. From 7am to 3pm they serve a cracking brunch menu featuring eats like chilli scrambled eggs and veal cotoletta.
But if you only order one thing, make sure it's one of their sarnies. Our faves are the 'Mortadella' with olive tapenade, stracciatella and pickled zucchini or the 'Sopressa' with
fermented chilli, fior di latte, tomato and pickled chilli.
Sunny's Pizza
Say Ciao to Sunny's, the late night pizza joint you'll want to get familiar with. The combination of neon lights, a funky fitout and roving DJs will make you feel nostalgic for a good, old-fashioned high school house party. But excellent vibes aside, the real reason you come to Sunny's is for their drool-worthy ​​authentic Napoli-style pizza. Pro tip: order the #4—chargrilled pineapple, san marzano, gabagool, mozzarella and green chilli verde.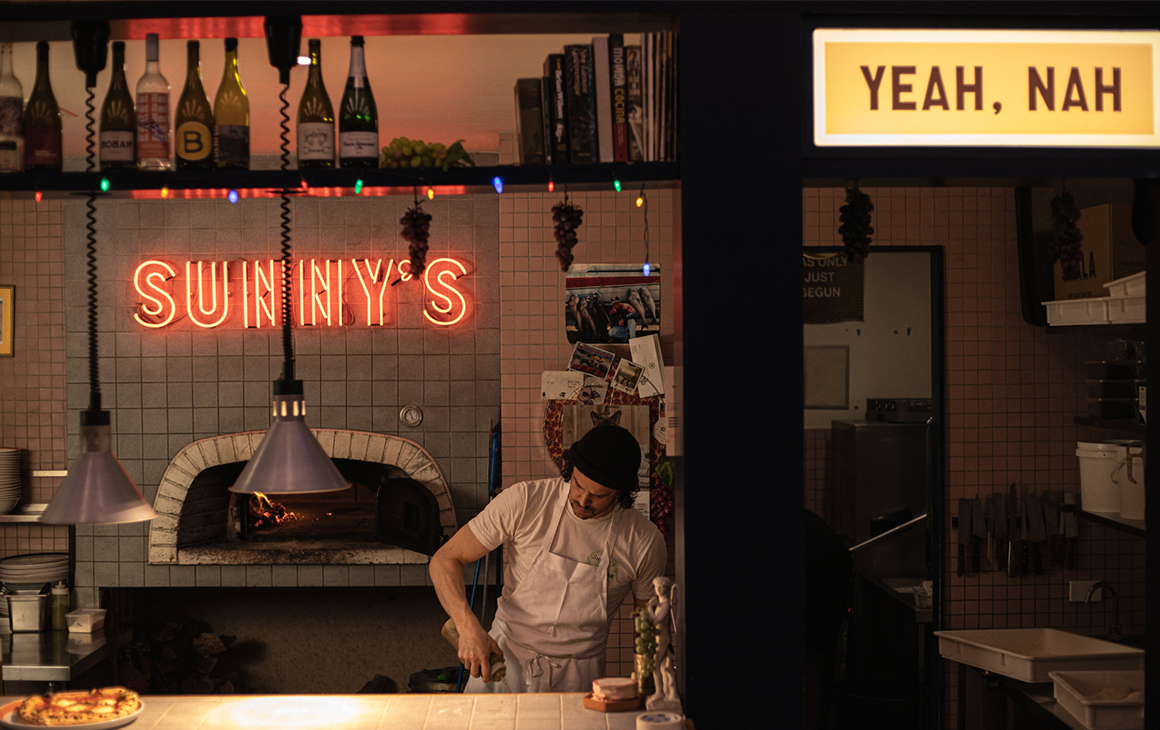 Singapore House
Ten minutes from the city in Frewville on your way to the Adelaide Hills, Singapore House us weak at the knees. Their salt and vinegar eggplant, beef rendang, crispy soft shell crab and roti canai will likely produce the same reaction on you as well. Make a booking so you're not disappointed. If you're looking for one of the best restaurants in Adelaide, you've found it.
Golden Boy
There's something about Adelaide and uber cool Asian restaurants. Golden Boy is everything you want on a night out with friends. Super cool interiors, a menu full of taste sensations and a dedication to making delicious cocktails. Oh and did we mention dessert? Roti with pandan custard and banana fritters with coconut ice cream anyone?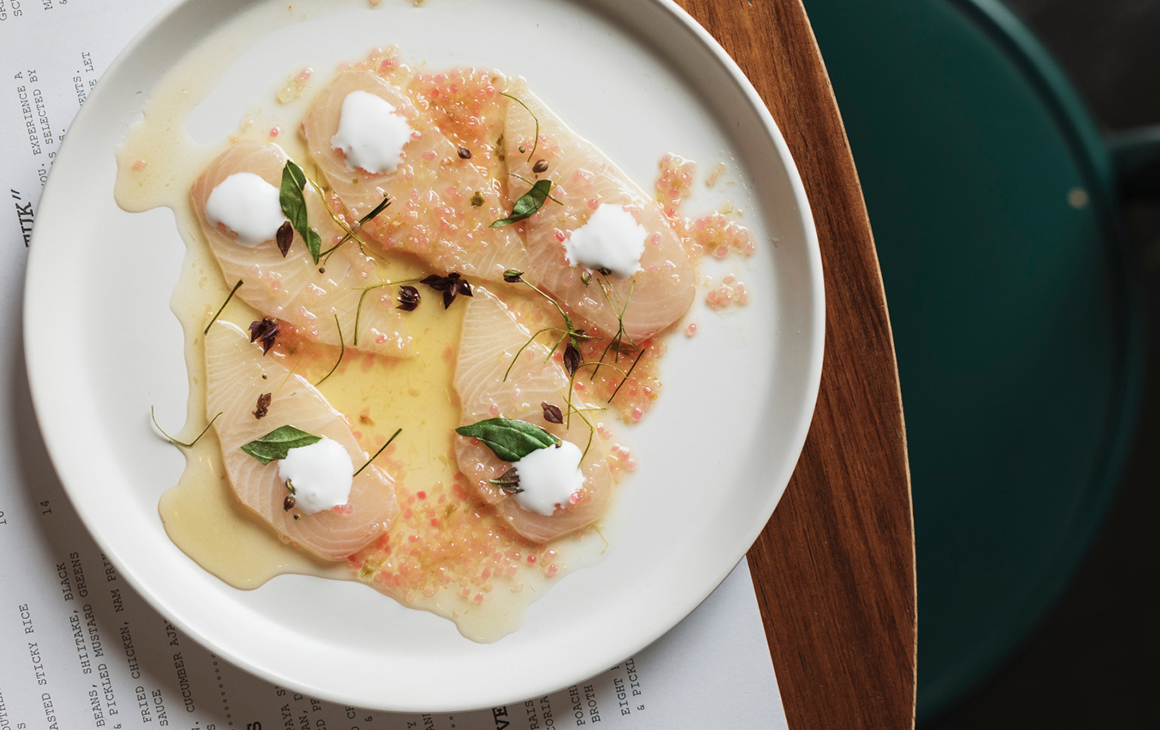 Pizzateca
Take a weekend drive out to McLaren Vale and stop by our favourite Nonna in Adelaide's restaurant, Pizzateca. Enjoy classic Italian starters, pizzas and contorni under the shade of some big shady trees. For dessert, there's only one option, Nonna Anna's homemade tiramisu which is molto bene!
Market & Meander
If you like your restaurants equal measures gram-worthy and delicious then book yourself a table at Market & Meander. Located in the new Indigo Hotel on Market Street, this perfectly pink eatery will delight all of your senses. The menu is all about celebrating local market produce, so expect tasty eats like Gawler River spatchcock with peanut sambal and roasted butternut.
Sweet tooths must try their famous Cronut Pudding with warm vanilla galliano custard, orange, saffron and pistachio-cardamom ice cream.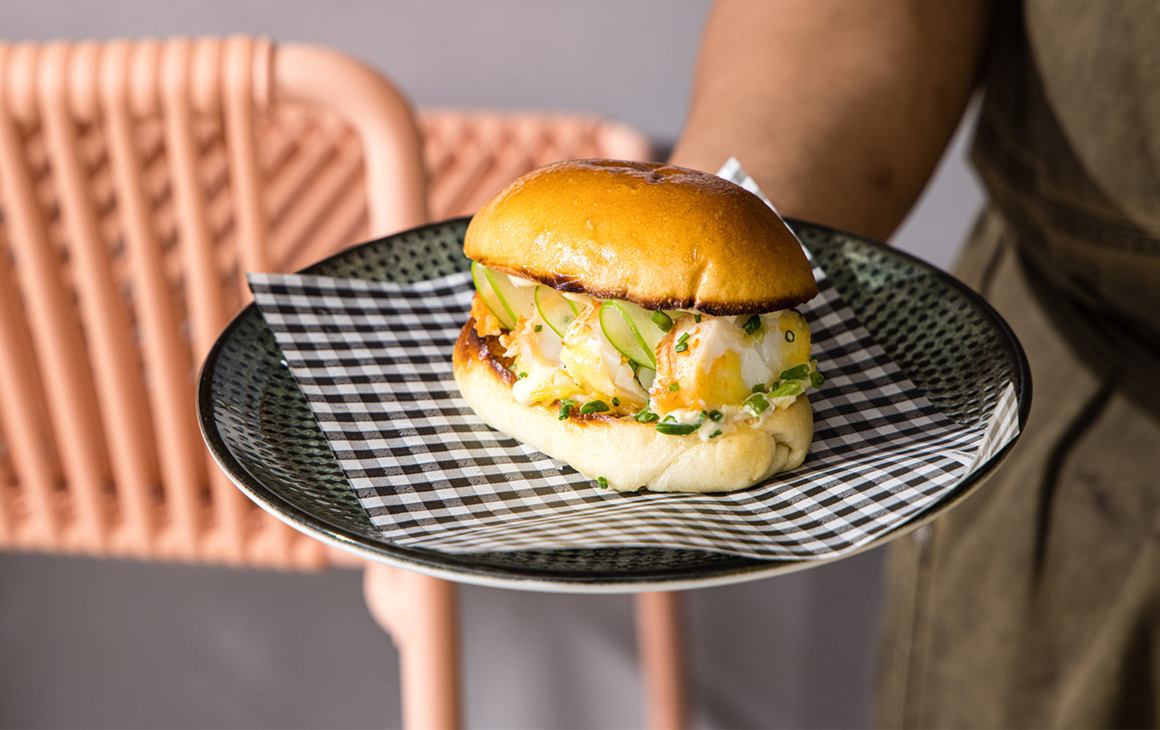 Adelaide Central Market
Whether you're hungry or not, a visit to the Adelaide Central Market is an absolute must. It gives the La Boqueria in Barcelona a run for its money! You'll find fresh produce as far as the eye can see, cheese samples, cured meats and cute little cafes, including Jamface, Poh Ling Yeow's latest claim to fame. You'll come home with a bounty of goodies and that's a-ok.
Midnight Spaghetti
Midnight Spaghetti brings with it a whole lot of laid-back charm and a flippin' good value "spaghettaboutit" chef's menu. They've got all the good South Australian wine on the drinks menu, as well as some regional Italian drops, negronis, spritz' and bellinis. Plus, they're open 'til 3am, so if you're struggling with jet lag, they've got your food cravings covered.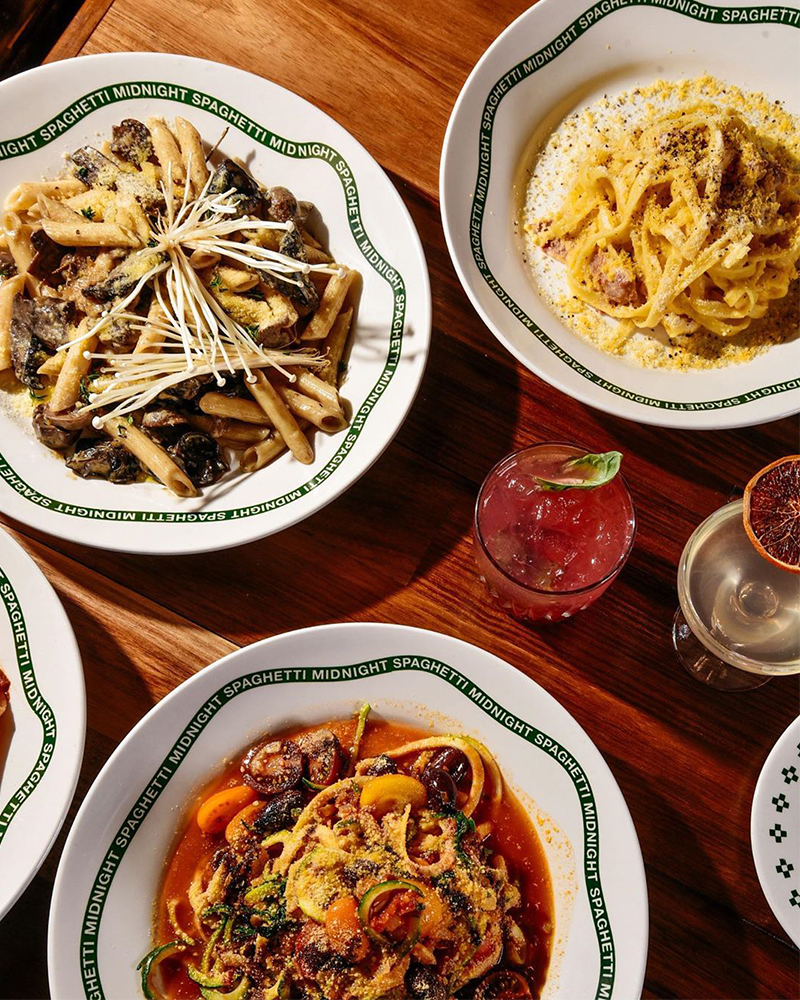 Penfolds Magill Estate
Nestled in Adelaide's stunning foothills is Penfolds Magill Estate which is undeniably one of Adelaide's best restaurants. Think gorgeous views over the historic Penfolds vineyards and Adelaide city, and an award-winning menu full of decadent dishes full of locally sourced, farm to table style eats with of course, a seriously cracking wine list. Post meal you can explore the vineyard's labyrinth of underground tunnels and bluestone cellars that dates back to 1844.
Tony Tomatoes
A North Adelaide gem, Tony Tomatoes is cool, unfussy and bloody good. Select the base you prefer—they've got a white, thin base that's been proved for 72 hours, a light and crispy wholemeal base, as well as a gluten free variety—and then choose between the 18 pizzas (plus specials) on offer. And if it's all too hard, grab the banquet menu. Vegans: it's your lucky day, Tony Tomatoes does vegan cheese!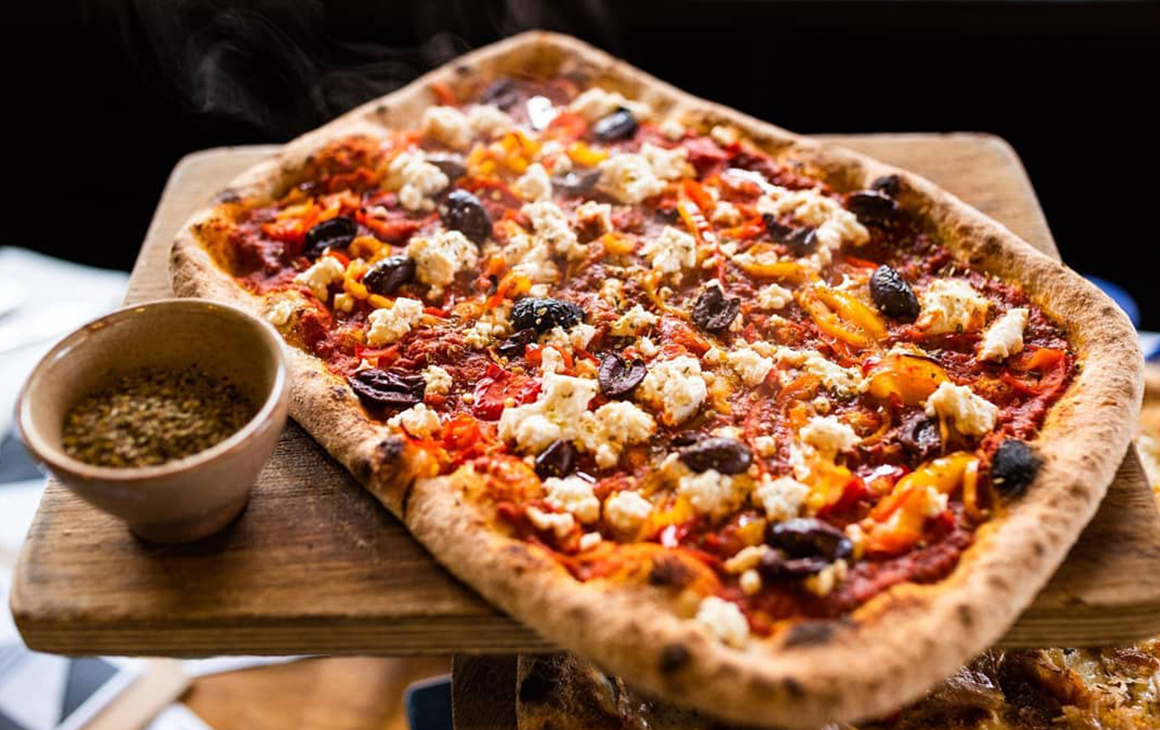 Nordburger
Adelaide's version of Shake Shack, need we say more? We're going to anyway. With four outlets across town, Nordburger serves hamburgers, fried chicken, tater tots, and wait for it, FROZEN CUSTARD. For a chilled out, but uber tasty meal, head here.
Shōbōsho
A modern Japanese gem in the heart of the city, Shōbōsho combines ancient traditions with modern finesse. Weekend bookings are essential if you want to get your hands on delicacies like their spiced prawn crackers with seaweed mayo, crumbed pork meatball sandwich and teriyaki chicken with smoked cauliflower, yuzu kosho cream and wood-baked shallot bread.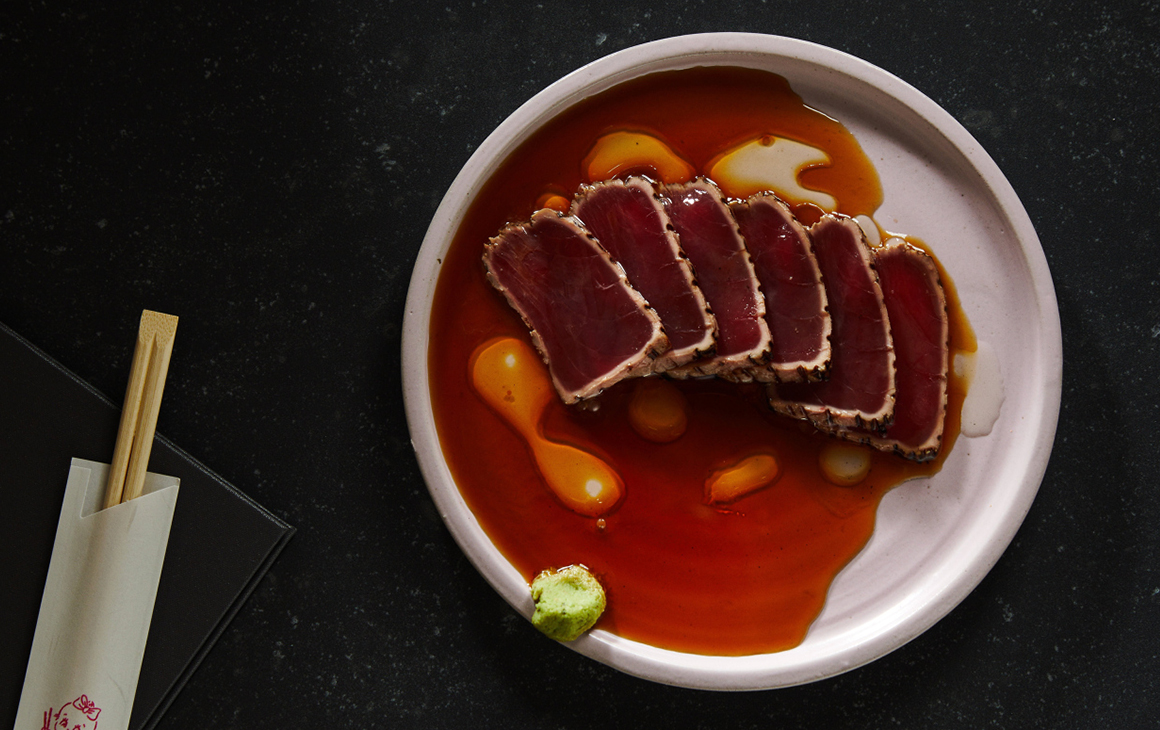 Gin Long Canteen
You haven't been to Adelaide unless you've tried Gin Long's salt and pepper eggplant. This super cool Asian bar in North Adelaide is oh so popular with the locals and we think it has a thing or two to do with their winning cocktail menu. We're talking tamarind gin longs, Henricks, lychee and cucumber and lemongrass martinis. Food-wise, there's no way to be disappointed, but the very exciting beef salad, vego yellow curry, netted spring rolls and really slow braised pork belly are bloody good.
Looking for somewhere awesome to stay? Check out the best hotels in Adelaide.
Image credit: 99 Gang Social, Arkhe, Duy Dash, Meaghan Coles, Josh Geelen