So you've found yourself in Australia's 12th largest city—but where to eat? Skip the fast food joint you were thinking about, because while you may have to fight a croc for a spot on some of the beaches up here, you won't be given the same grief trying to find and score some shockingly good food and drink. Start booking dinner reservations, here are the best Townsville restaurants and bars to hit up on your trip
Townsville
Restaurants
Miss Songs
Nestled in gorgeous surrounds of The Ville, ultra-fresh meets ultra-zesty on the menu at Miss Songs—think Asian fine dining with a modern, tropical Queensland twist. If you know what's good for you you'll round up the squad and luck out on one of the banquets which you can cop for as little as 80 bucks. Yeah, we were pretty keen when we heard about it too.
A Touch of Salt
A balmy night, a drink in hand and the eats to die for—this is the experience you'll have at A Touch Of Salt. Family-owned and operated, A touch of salt is Townsville's answer to up-scale dining without the snooty vibes. An eclectic menu offers bangers from coral trout wontons with roasted chilli and lime sambal to generous mains like grilled pork belly with char siu carrots, wombok, anise cream and cherry and pecan honey.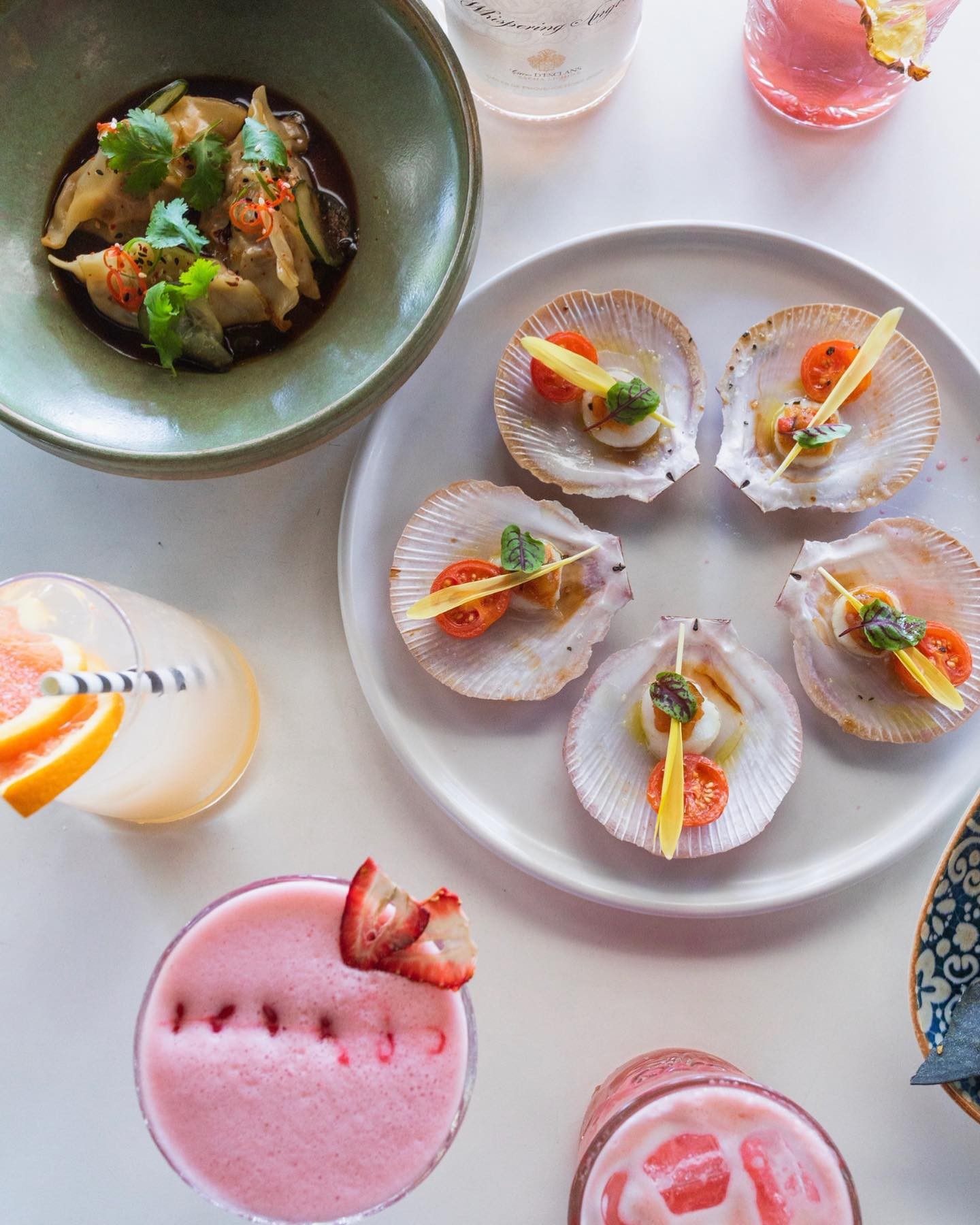 JAM
Parked right on the riverfront and a firm crowd-favourite, JAM has well and truly earned its plethora of Australia Good Food Guide awards (the most recent one is the 2022 Reader's Choice award for Modern Australian). It's always busy, probably thanks to its seasonal menu that gives the big marns of Australia's restaurant scene a serious run for their money.
Bridgewater
Bridgewater is all about five-star food in a more than approachable setting. Go for the menu—which features home runs like the capellini pasta with prawns, calamari, clams, crab, chilli and parsley—and stay for the cocktail list which is sure to keep you happy for a couple of hours. Catering a crowd? The five-course degustation just so happens to have been masterfully curated with a wine pairing for every dish.
Longboards
Waterfront vibe factory Longboards is an institution for a Sunday sesh, but you're guaranteed a just as good, if not better, setup on any day of the week. Tex-Mex is the name of Longboards game, and with a menu as extensive as theirs you're sure to find something you froth. You know us, we're going for the Baja tacos…and then the pulled pork tacos…and then the baby back ribs. And then about a dozen margaritas.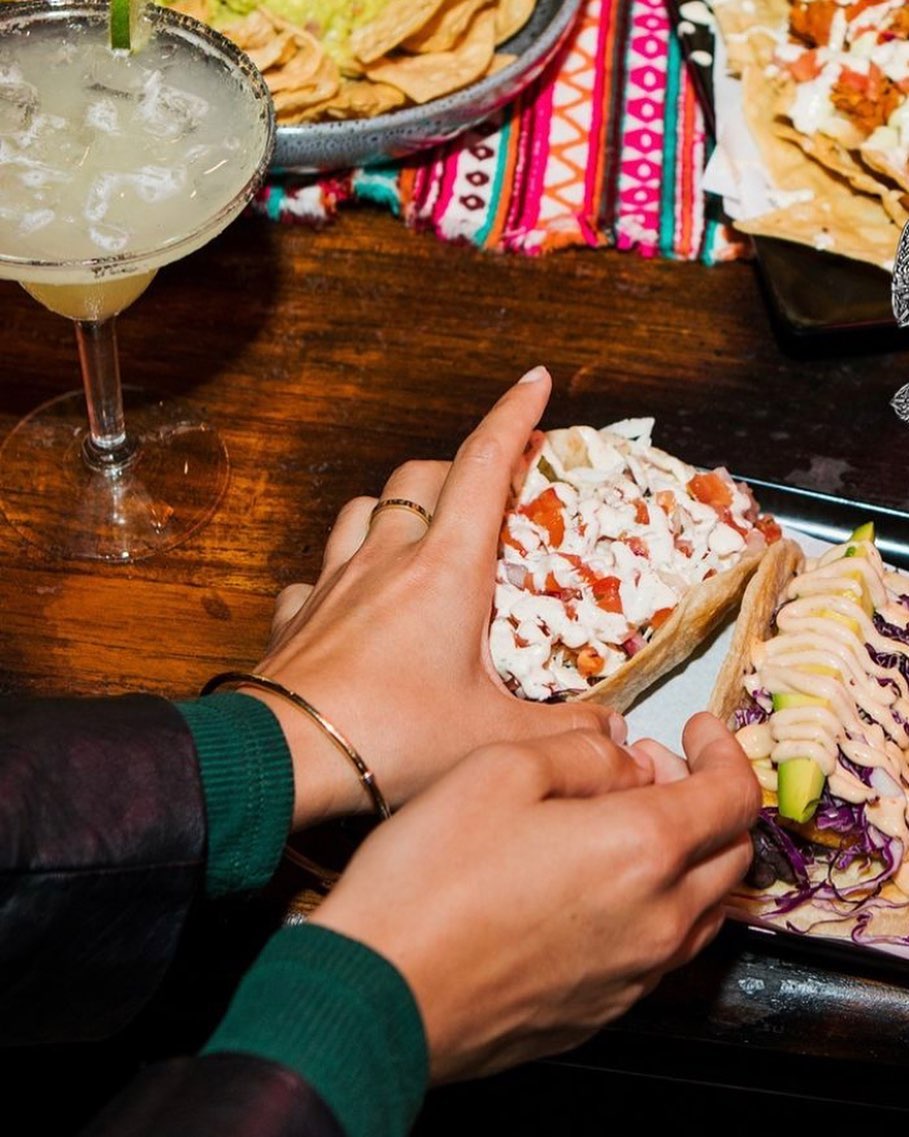 California Taco
Properly, actually, diabolically hungry? Then pull up to California Taco for a 1kg burrito. Yes, you read that right. They also have what they're calling 'the number one largest plate of nachos in Australia' which looks like a delicious mountain of corn chips and toppings. Super-sized eats aside, this little Mexican street food joint is seriously a must on the list you're inevitably eating through. They also have set up shop in Burleigh and Caloundra if you're not about scooting up north.
Quarterdeck
Another gem nestled into the dining precinct The Ville, Quarterdeck is truly the best of both worlds. Alfresco, casual dining by day, adult playground by night, good times with uninterrupted views of Magnetic Island are on offer, as well as pub classics you know and love, except they're elevated about 10-fold. Also, in an absolute stroke of genius the gang has devised some seriously enviable share plates like the seafood tower—a feast consisting of spanner crab and wasabi leaf, bug and prawn sliders, Moreton Bay bugs, chilled tiger prawns, oysters, calamari and a generous helping of truffle fries for $99.
The Brewery
What Townsville restaurants list would be complete without The Brewery on deck? Scoot in from the bustle of Flinders Street and you'll find yourself in the perfect venue for an award-winning craft beer or spirits and the pub feed of your lifetime. They boast of having the coldest air-conditioning in town, which makes this regional-central-west-Queensland-hailing-writer nostalgic AF. If the weather permits, any spot on the outdoor deck is downright heavenly, as is any steak you could possibly order. A seat in the aircon at The Brewery gets snapped up faster than the speed of light, so book ahead.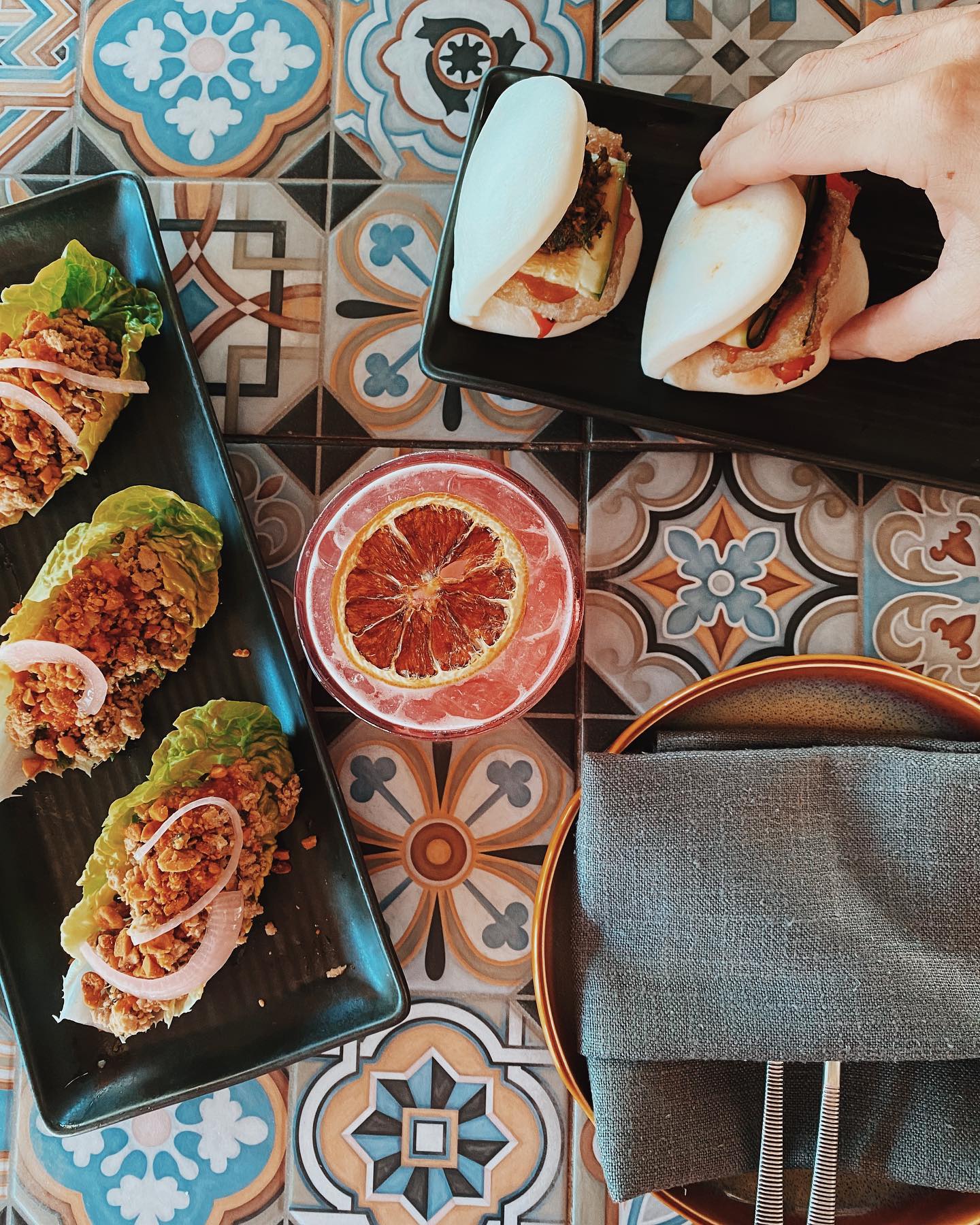 Shorehouse
Townsville personified comes in the form of Shorehouse. Park up and soak up the breeze on the glorious deck in the casual lounge dining section, where a sky full of red Chinese lanterns sets the scene for the out-of-line scents coming from the kitchen. Perhaps what you can smell is the spanner crab noodles with dashi butter, grilled corn and tarragon—it's what we'd be ordering. The creative cocktails slung at the bar here are also a must, so plan to be there a while.
Townsville Bars
City Lane
Worked up a thirst from simply existing in that North Queensland heat? City Lane is the watering hole for you. Shaw & Co, The Courtyard, Donna Bionda, Sakana Sushi Bar and The TapHouse have all set up shop in this sneaky little laneway, and all are worth a visit. From craft beers and vibes at The Courtyard to the perfect wine and woodfired pizza at Donna Bionda, City Lane is bursting with nightlife.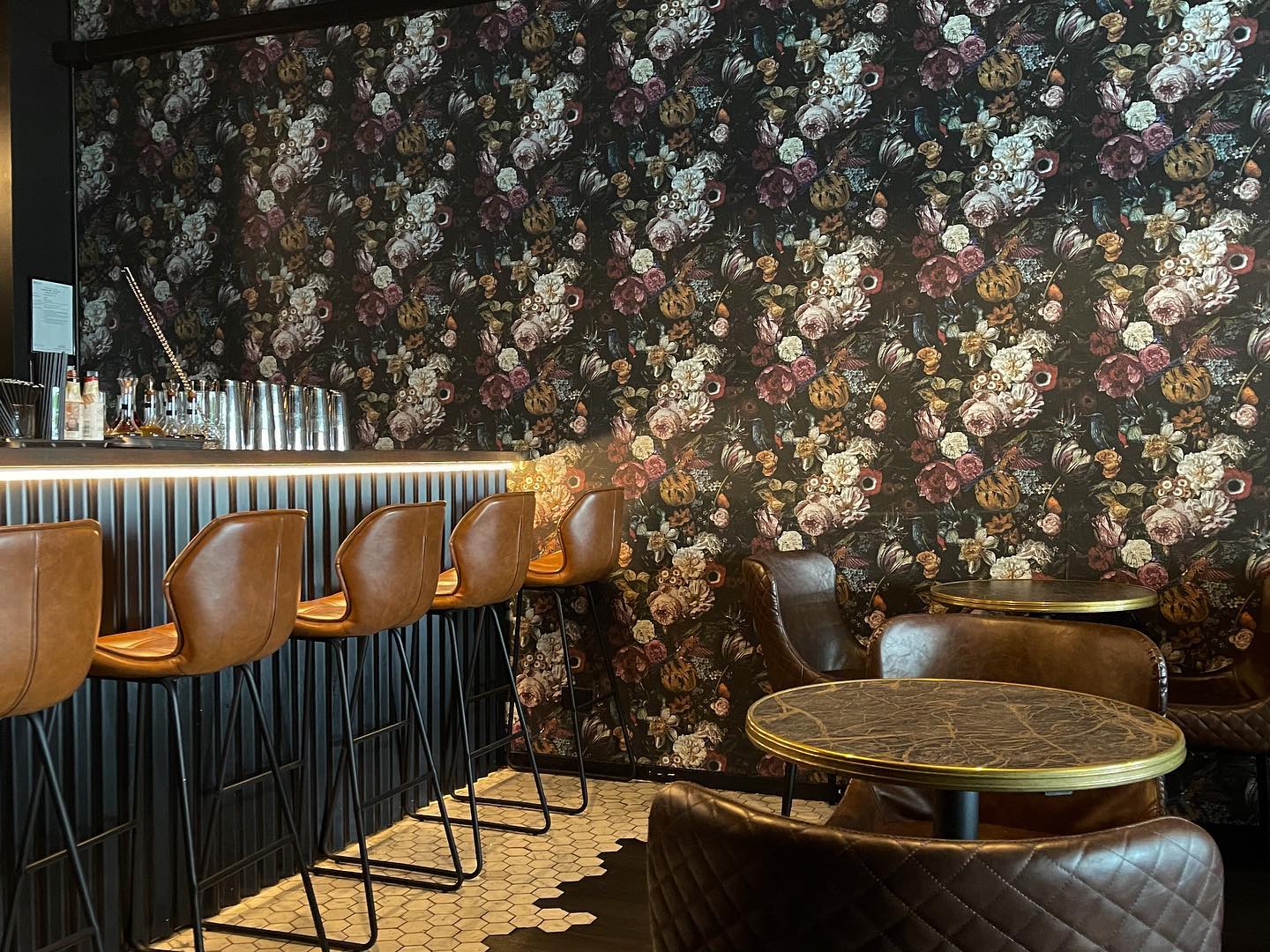 Osk Bar
Ok, this is the spot where you take your friend who for some reason has just recently gotten really into mixology. Dark and moody, Osk Bar is the cream of the cocktail crop. For starters, there's an 11-page visual menu which we think should be the standard everywhere. Our go-to is the mint slice (for obvious reasons) but trust us when we say there's no way you won't find something up your alley.
The TapHouse
Ultra-cool meets ultra beer-y at The TapHouse, where you can sample more hops than you can poke a stick at. Deceptively tasty tapas and bar-style snacks are on offer which absolutely fly out when this place is packed—which is each and every weekend like clockwork so be sure to have your ducks in a row when venturing in.
Hooch & Fellow
It's not every day you see a cocktail bar with such a unanimous 5-star rating. The day you do see that though is today, for none other than Hooch & Fellow. An established local fave, Hooch & Fellow is the Townsville bar where you'll discover your next favourite cocktail. A regular feature on the annual Australian Bartender Magazine Bar Awards, they know exactly what they're doing when it comes to shaking up tipples that will have you licking your lips in satisfaction.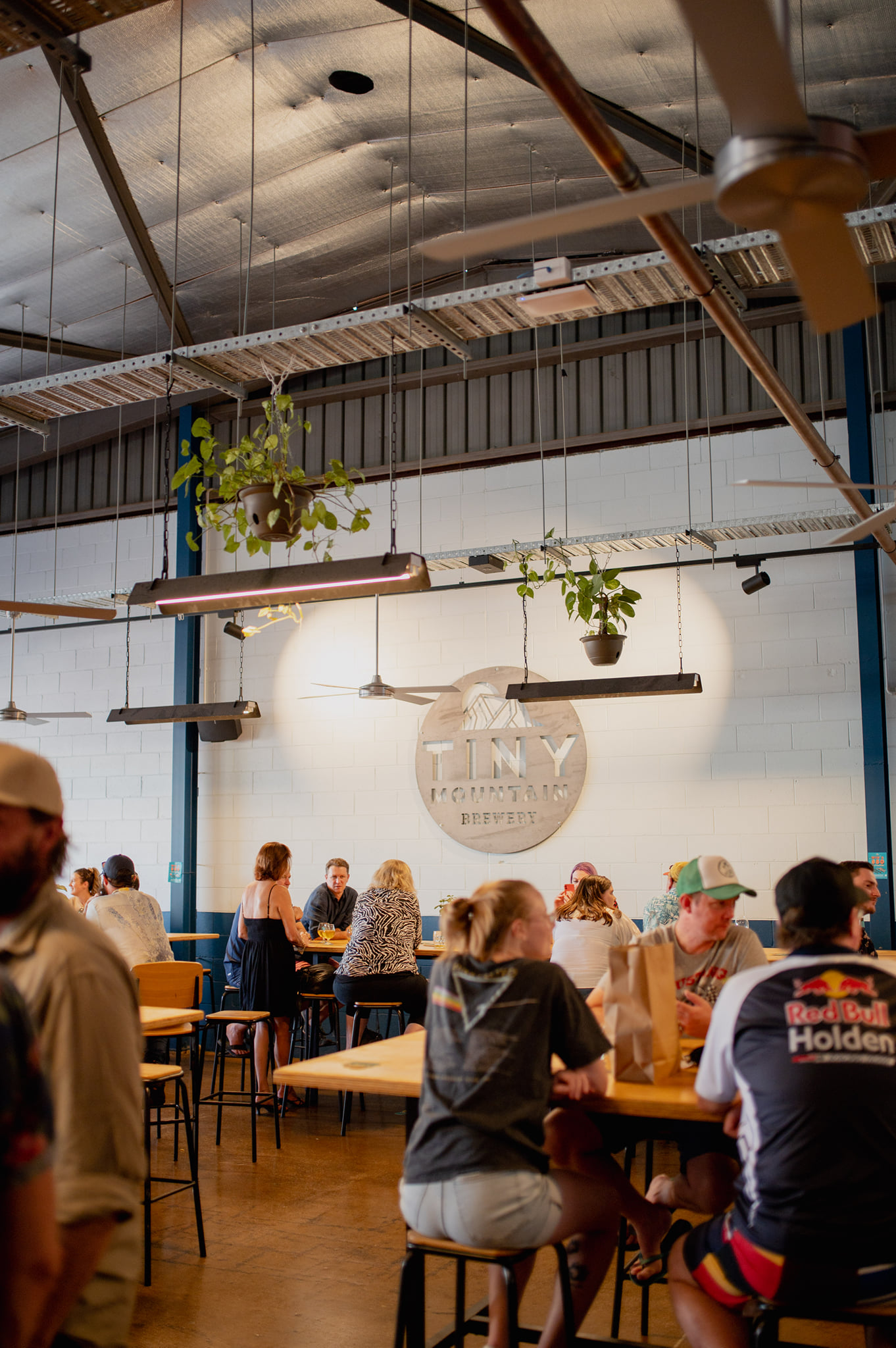 Tiny Mountain Brewery
Don't let the name fool you, there's nothing tiny about the Tiny Mountain Brewery. Named after the nearby Castle Hill, this is a brewery you should be well familiar with. It's a stone's throw from prime water-frontage, a hop skip and a jump from the North Queensland Stadium and juuuust adjacent to the CBD. Meaning: it could not be in a more perfect and accessible spot *cries while trying to get an Uber in Fortitude Valley*. The crew is pouring any and all craft beers under the sun with more than enough to line your stomach with.
Rambutan Rooftop Bar
About as luxe as it gets, Rambutan Rooftop Bar can only be described as an inner-city oasis. Chilling on the third floor of the Grand Central Hotel, this gem has undoubtedly the best views of the Ross River and the Flinders Street restaurant and nightlife precinct below. You can soak all of this up from all sorts of both covered and fully outdoor areas with Mediterranean-style ambience and a luscious pool. There's a spread and a half of options to chow down on and icy, ICY cold versions of your favourite bev.
Once you've sussed out the Townsville restaurants and bars, here's the best things to do around town.
Image credit: Miss Songs, JAM, California Tacos, Shorehouse, Osk, Tiny Mountain Brewery