We don't mean to toot our own horn, but when it comes to treating the mums in our lives to a pressie that matches what a gift they are to us, we've got it covered. If flowers and a hug aren't going to cut it for Mother's Day this year, we've got a few upgrade ideas that are sure to win you child of the year and make it up to mum for all the amazing things she's done over the years.
Whether you what to upgrade the classic brekky in bed to a stunning tropical location, or give a gift that says 'thanks for all the lifts' every time she hits the road, we've done the brainstorming to ensure your gift will be one to remember.
Personalised Plates
From lifts to parties, to early morning airport drop-offs and late-night pick-ups, we bet mum's car has been a chariot of charity and generosity over the years. Mother's Day is the ultimate excuse to make it up to mum with a heartfelt gift that will remind her how much she's loved every time she's on the go—and the next time you need a ride. Get creative with a super personalised gift that represents the things she loves. Whether she's happiest by the beach, loves a bit of sparkle, or is a total footy fan, finding a combo that perfectly complements her personality is only half the fun. With over 300 design options and a range of colours to choose from, Personalised Plates Queensland is the place to go to make mum's day.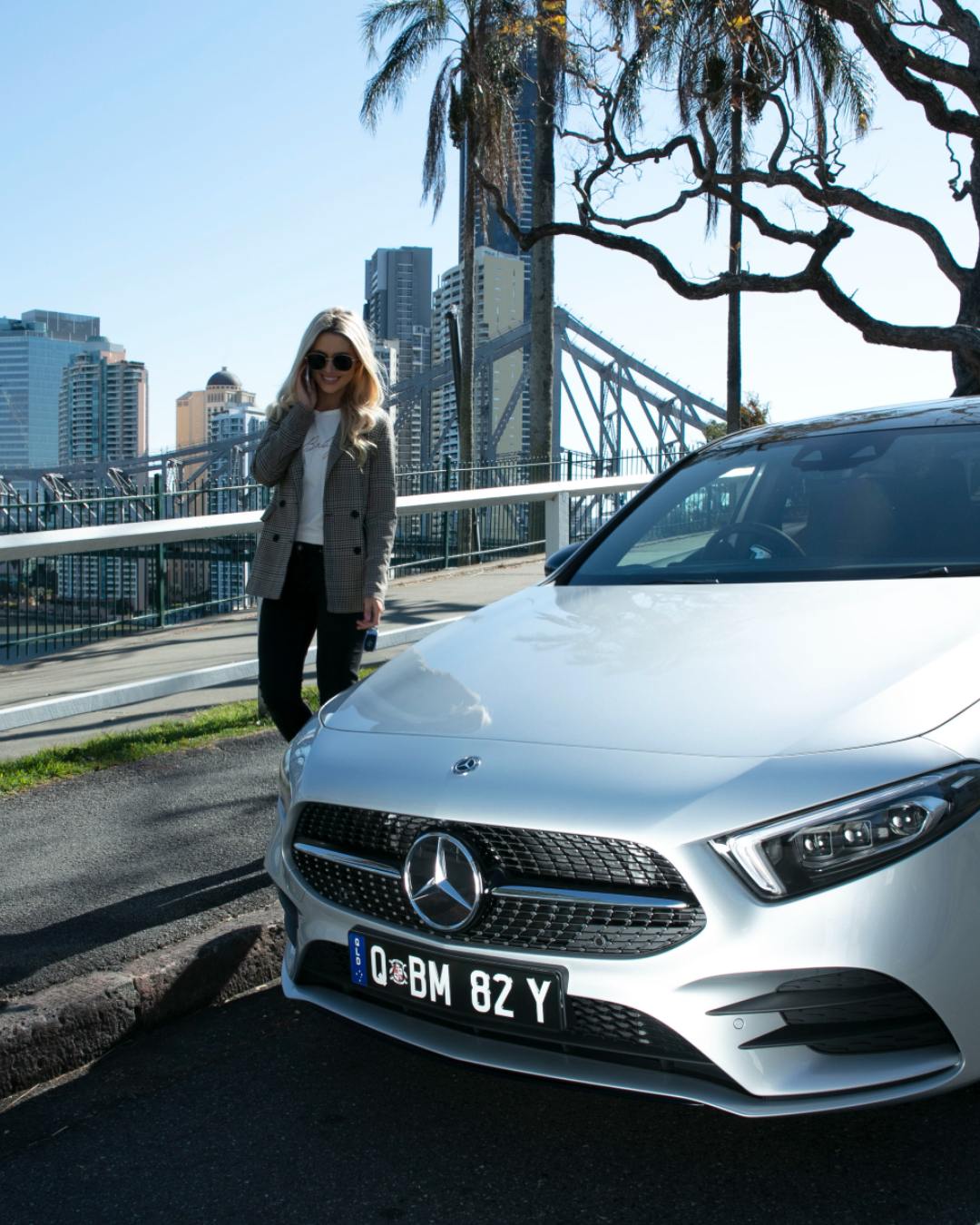 Start creating Mum's plate right here.
A Tropical Weekend Away
If you want to take mum out for a brekky with a little more wow factor than the local cafe, this overnight stay on a luxury reef cruise will give her a breakfast experience she'll never forget. Starting in the stunning Whitsundays, this Reefsleep package will transport you to a permanently moored pontoon, located 39 nautical miles from shore on the outer Great Barrier Reef. Treat mum to a luxe 48 hours where she can snorkel, swim or simply relax and enjoy the view. Custom made beds for sleeping under the stars will provide a sleeping experience like no other, and a sunrise breakfast will guarantee your mum a once in a lifetime dining experience.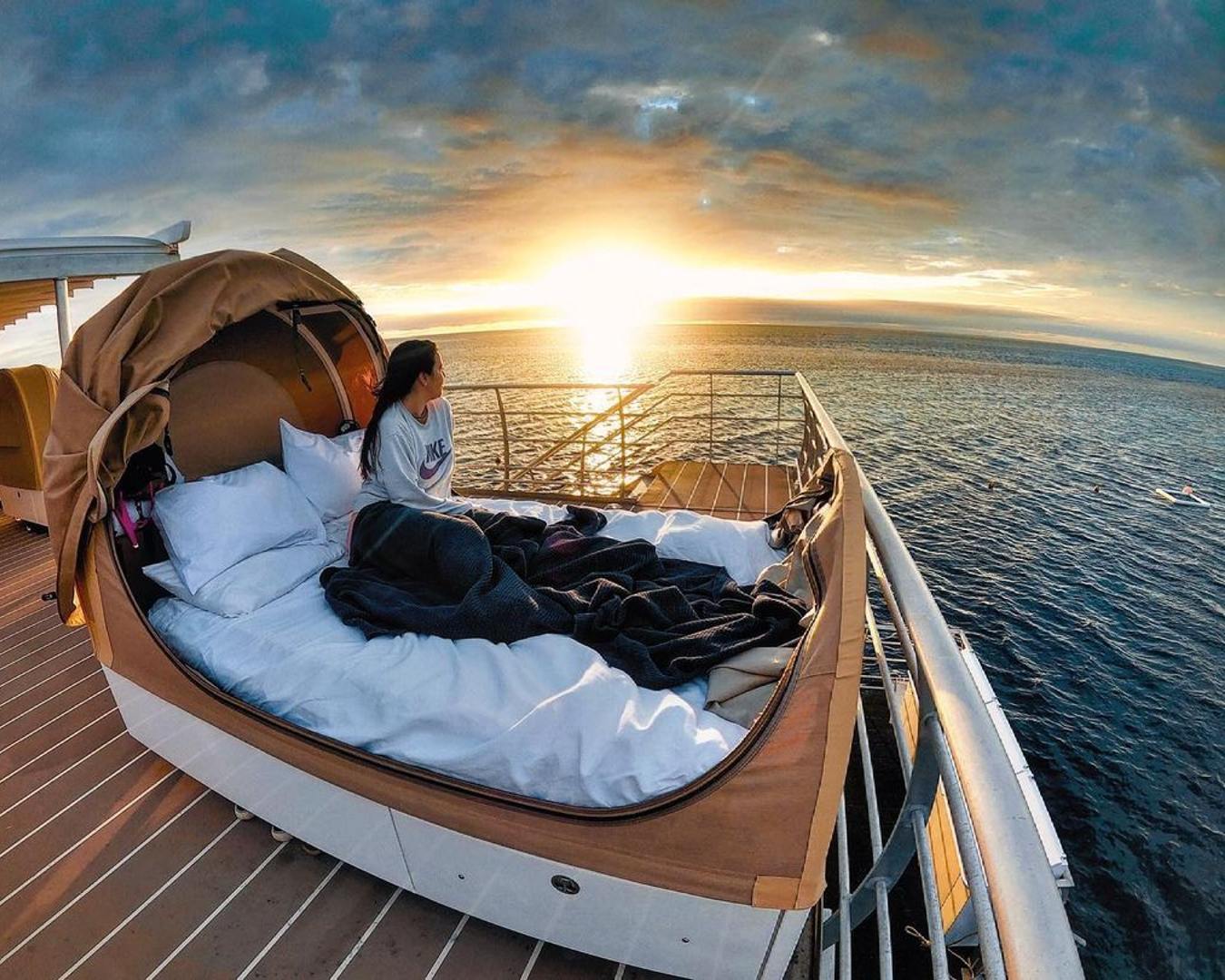 To plan your tropical escape head over here.
A Luxe Spa Treatment
If your mum's speed is a little less tropical adventure, and more relaxing treatment, a lush day of pampering is the way to go. KAILO Wellness Medispa in Brisbane's Fortitude Valley has everything mum might need to feel rejuvenated, refreshed, and appreciated. Bespoke massages, IV Vitamin Therapy and a rich range of facials are all offered in organic surroundings featuring reclaimed timber, stone and flowing water. To really up the opulence for Mum, make a night of it and stay upstairs at the iconic Calile Hotel.
Check out how to treat mum here.
Bring The Spa Luxury Home
Make mum feel pampered every day by upgrading her pj style with a quality robe. This lightweight 100% French Flax Linen Robe from Bed Threads is perfect for layering in all seasons and will bring a bit of luxury to any daily routine. With a range of colours to choose from, there's one to suit every personality. If you really want to make it up to mum for any sleepless nights, check out the full range of sleepwear options to deck out mum's nighttime routine.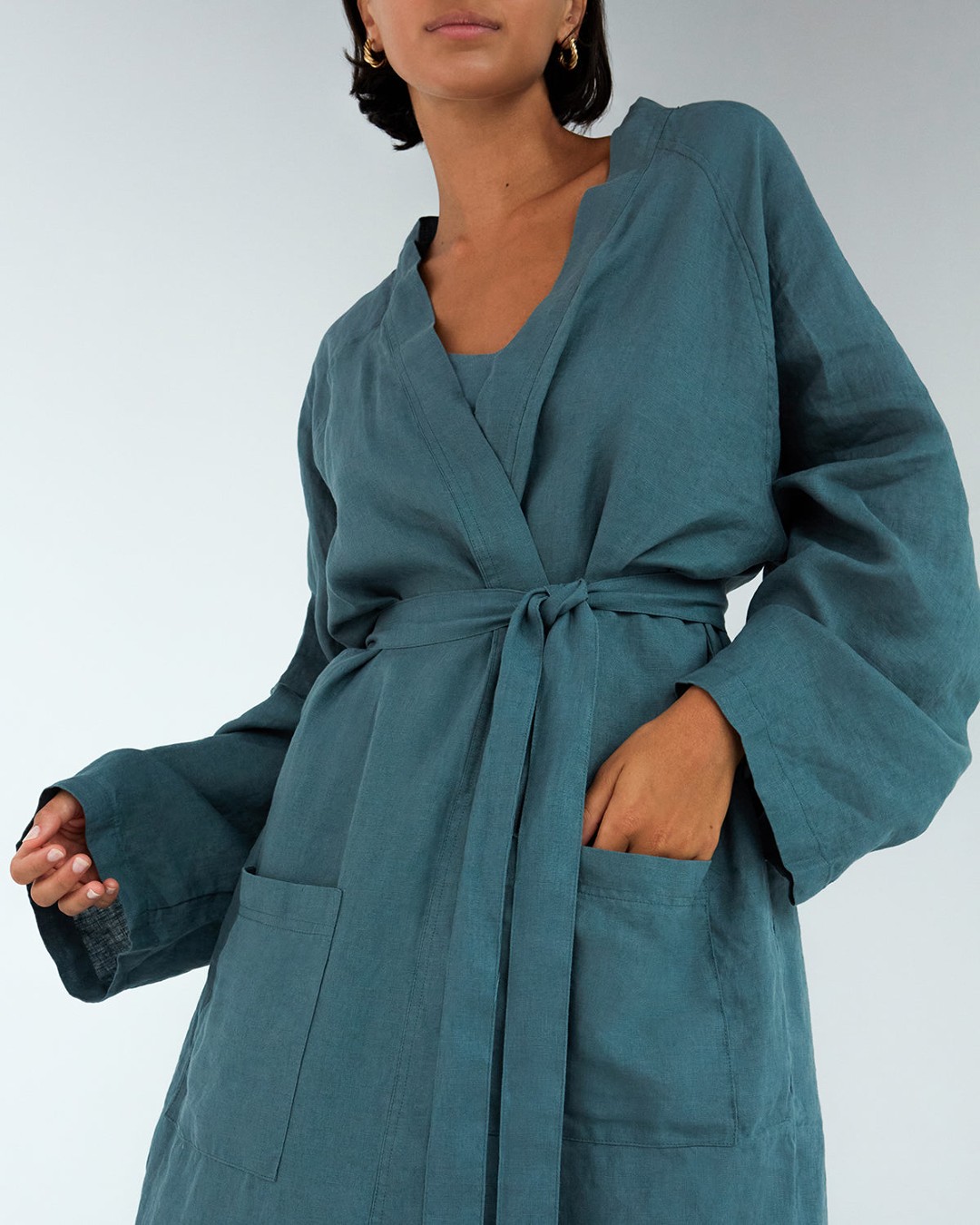 Line up some linen treats for mum here.
A Spicy Subscription Box
If whipping up a delicious homemade meal with mum is something close to your heart, we've found the perfect addition to add a bit of spice to her life. The seasonal subscription box from ferment fanatics, Condimental, will provide a steady flow of exciting flavours all year round. Delivered once every three months, this box champions upcycled food waste products to create delicious pickles, ferments and sauces. Founder Cameron Sephens says of his tasty wares, "I hate to sound dramatic, but I truly believe that condiments allow us to express our unique culinary identity." So, give mum the tools to get creative in the kitchen and ignite an activity that brings the family together.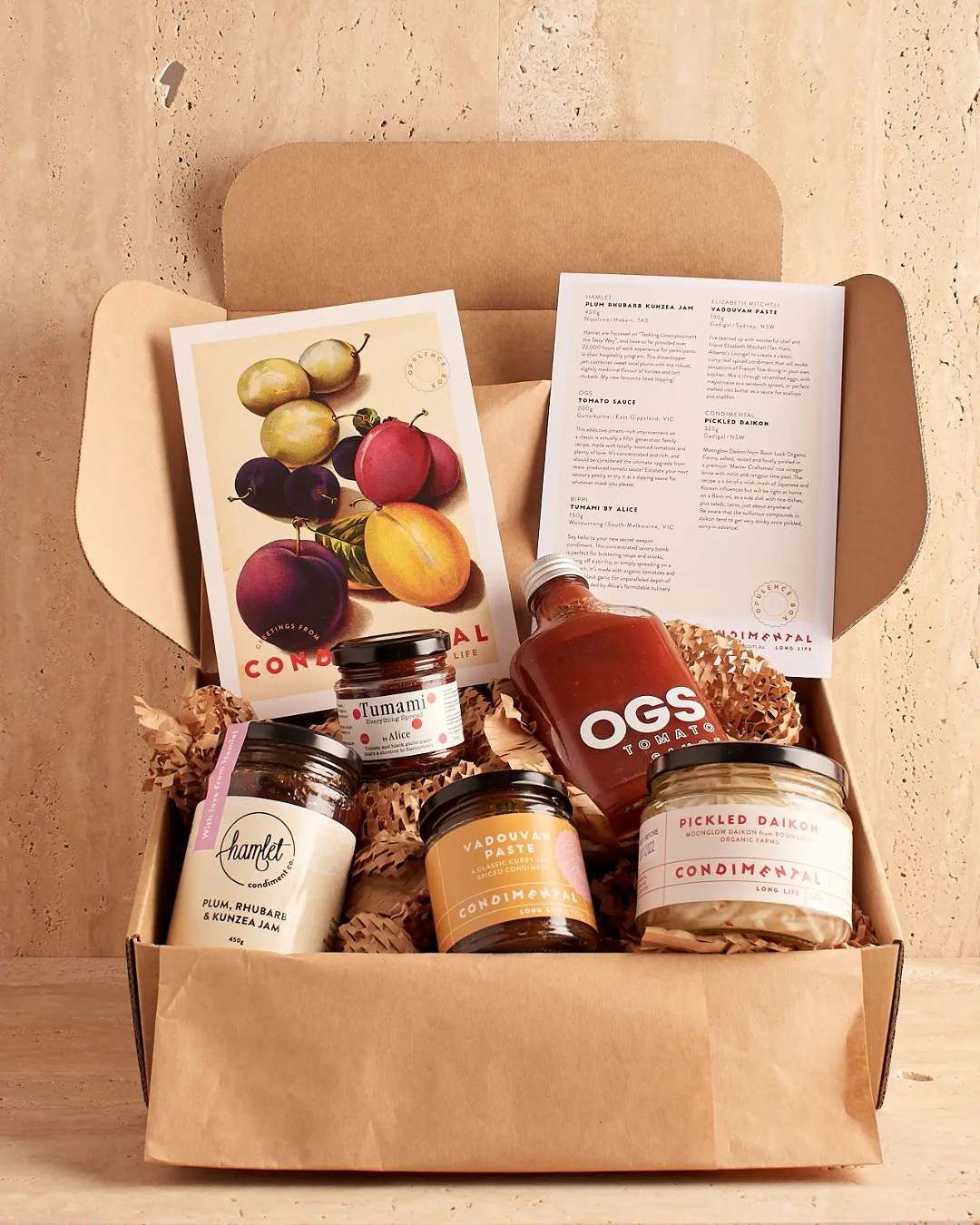 Order your first box here.
The Best Kitchen Companion
For a gift that will help make mum's cooking easier and even tastier, a brand new KitchenAid is the way to go. With a heap of colours to choose from and a range of beautifully designed mixing bowls, this versatile appliance will bring some beauty to the heart of the home. With a range of different accessories, this state of the art appliance will have mum whipping up effortless meringue as well as the creamiest mash potato. You can even get a cute message engraved in your gift, so your mum will be reminded how much you love her every time she goes to whip up a treat.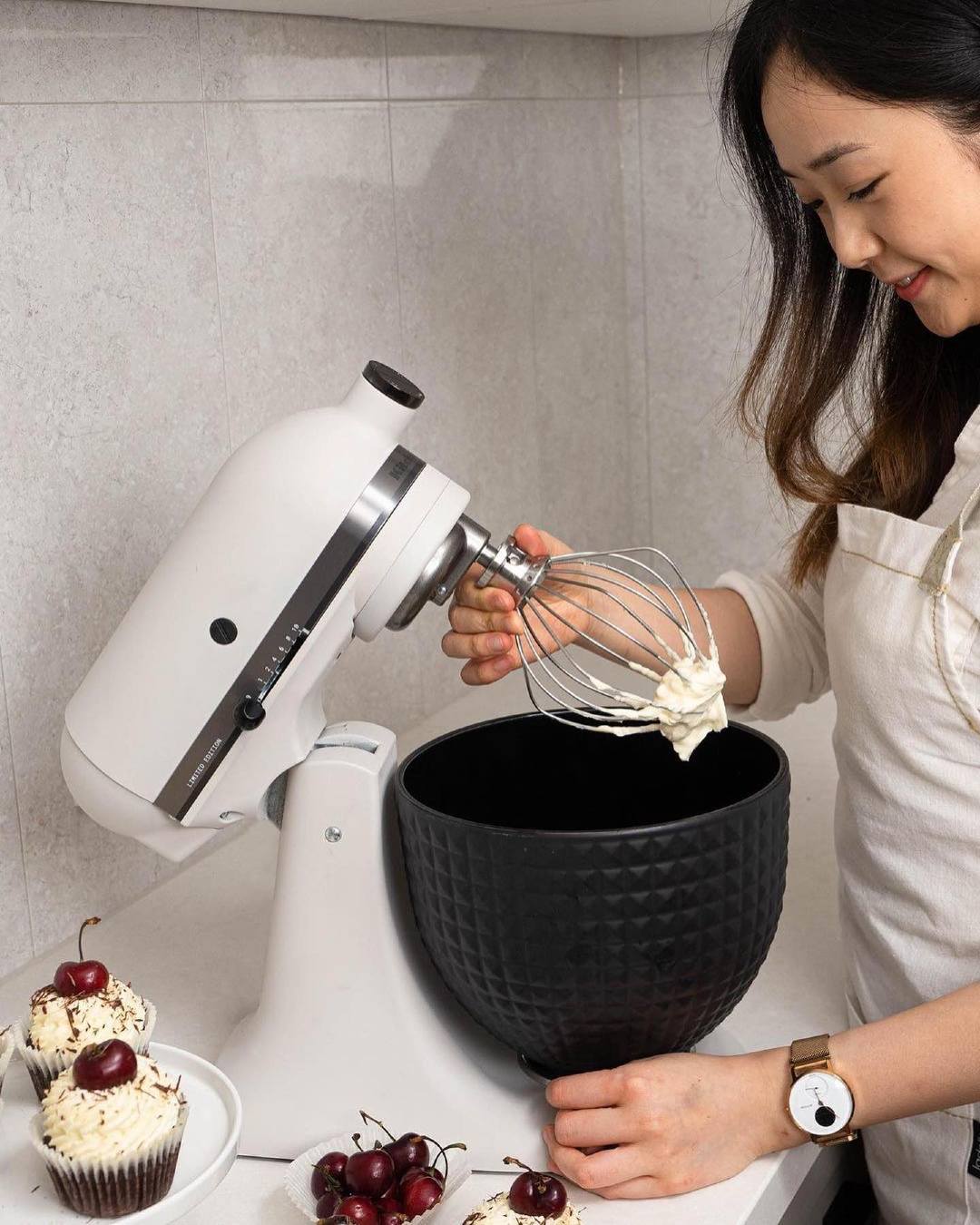 To check out the full range head over here.
Vases To Showcase Mum's Flowers
If you know flowers put a smile on your mum's face every day of the year, use this Mother's Day as the perfect excuse to upgrade a loving bouquet with vases that will do her floral delights justice. This trio of single stem vases from Maison Balzac are the perfect vessels to show off the best of an expertly curated bunch or the single stem beauty you pick up on a whim next time you visit mum.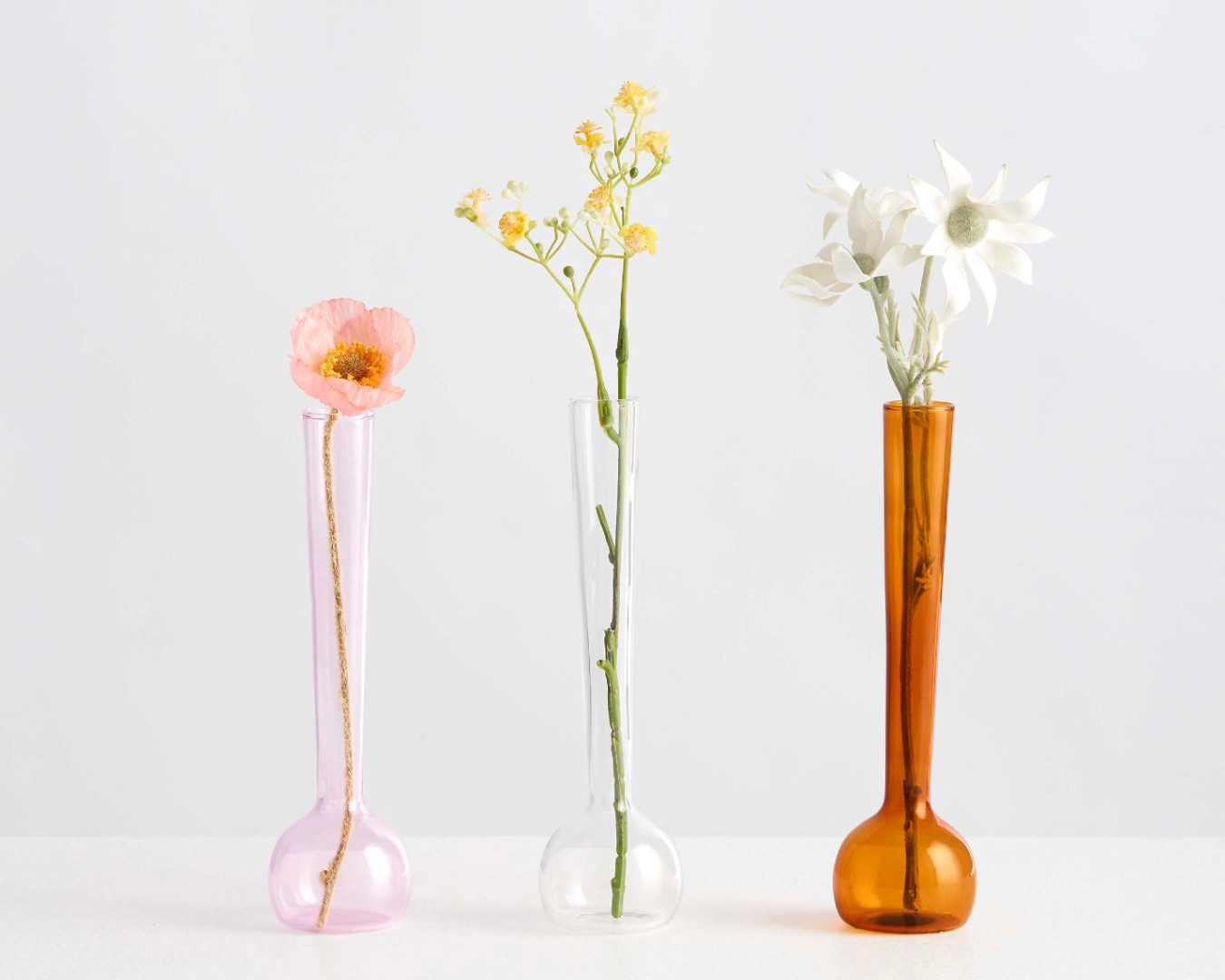 Find more bouquet worthy vases here.
Mother's Day is rolling around on May 8 this year, so make sure you start planning and get creative today to make sure mum's personalised plate arrives in time to shower her with appreciation.
Editor's note: This article is sponsored by Personalised Plates Queensland and proudly endorsed by The Urban List. Thank you for supporting the sponsors who make The Urban List possible. Click here for more information on our editorial policy.
Images cedits: PPQ, Cruise Witsundays, KAILO MediSpa, Condimental, KitchenAid,