Hold on to your pint glasses, because we're bringing you some breaking hospitality news: Surfers Paradise's first and only brewery, BOBs Beer, has finally opened its doors and it's what a beer lover's dreams are made of.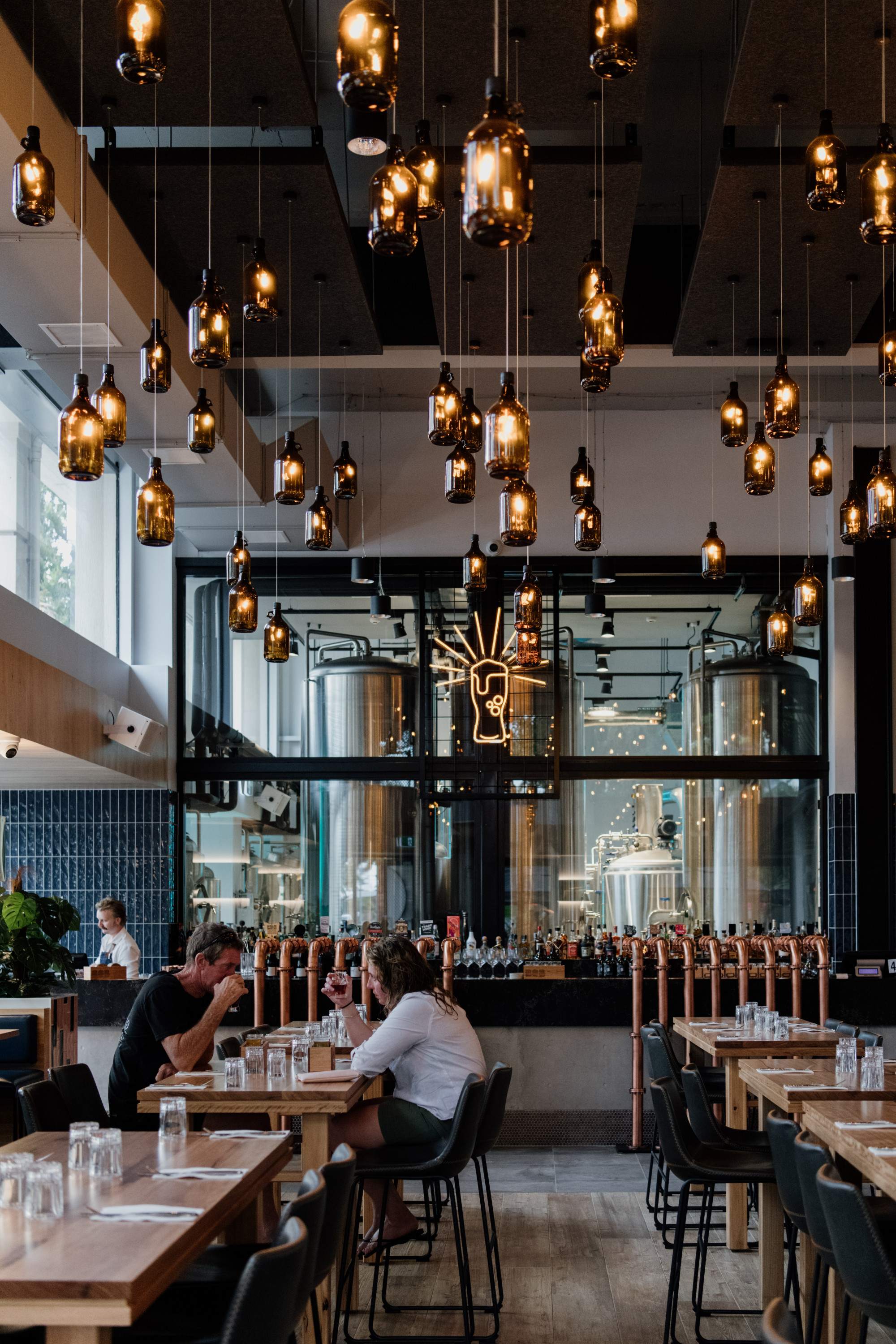 If you haven't heard about BOBs, you're sure to notice it—the striking, three-storey white-washed brewpub commands the bustling corner of Elkhorn and Orchid Avenue, its copper sign shining out like a beacon to thirsty patrons.
The BOBs experience starts well before you step foot inside—a balmy sea breeze rustles the nearby palms, clusters of alfresco seating dot the pavement and the ocean rolls just metres from the entrance. Venture inside and you're greeted with a contemporary, stylish interior which oozes sophisticated brewhouse meets funky gastropub vibes. The space mixes fine dining class with a bit of Gold Coast flair—think impressive copper pipes that double as beer taps, black wall tiles contrasted by metal accents and a striking wave-style wall feature, reminiscent of the rolling waves just outside BOBs doors.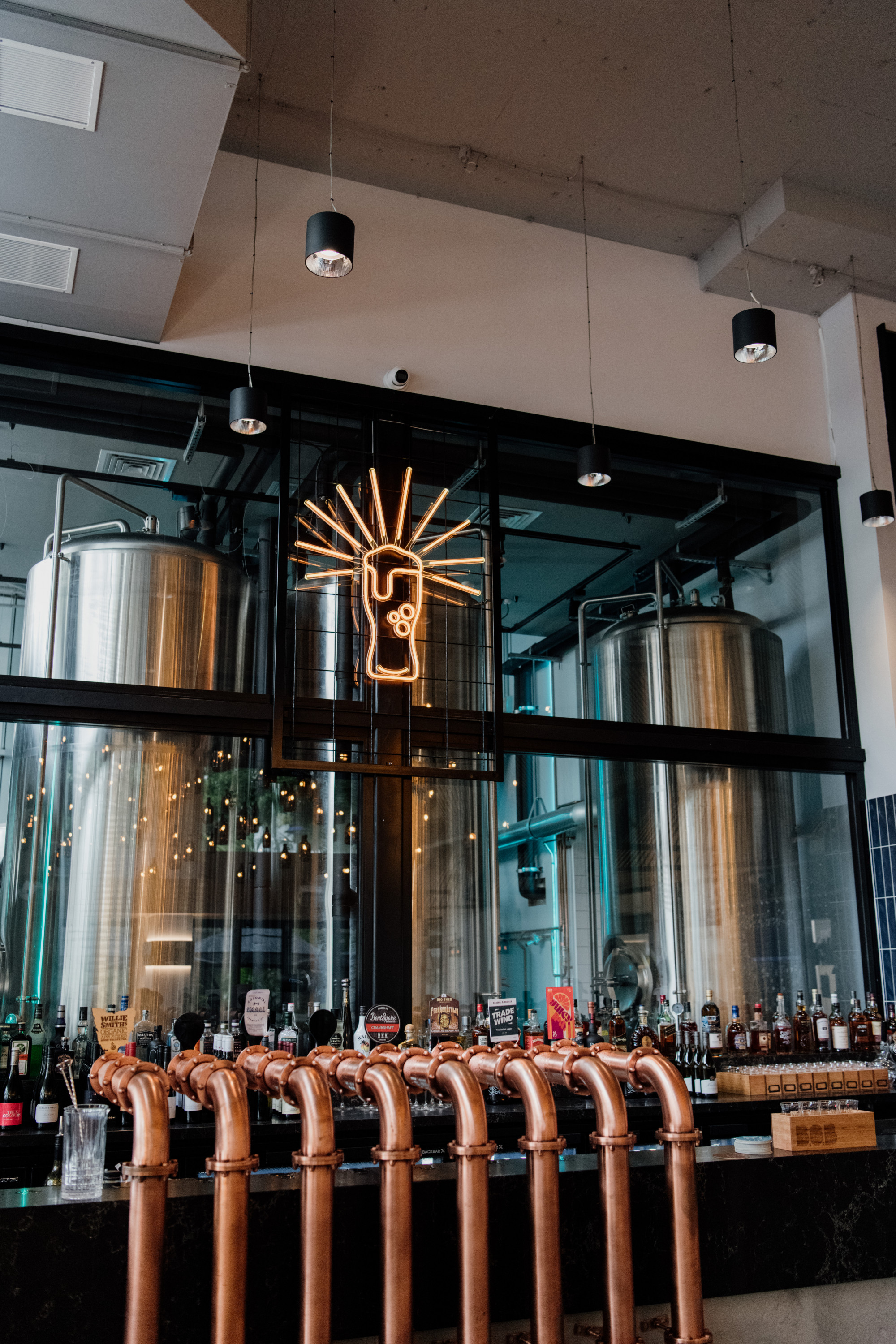 Once you've taken in the Insta-worthy goodness, look a little further and notice the customised details that mark BOBs out as truly one-of-a-kind. Look beyond the restaurant and peek into the glass window which showcases the impressive on-site brewery; the only one of its kind on the Glitter Strip. Light-filled growlers are suspended from the ceiling to create a spectacular lights display (bonus: they're handmade too), Scandi-style tables fill the room and navy blue leather booths hug the walls, inviting you to sink into them and pass the evening chatting with good friends over good brews.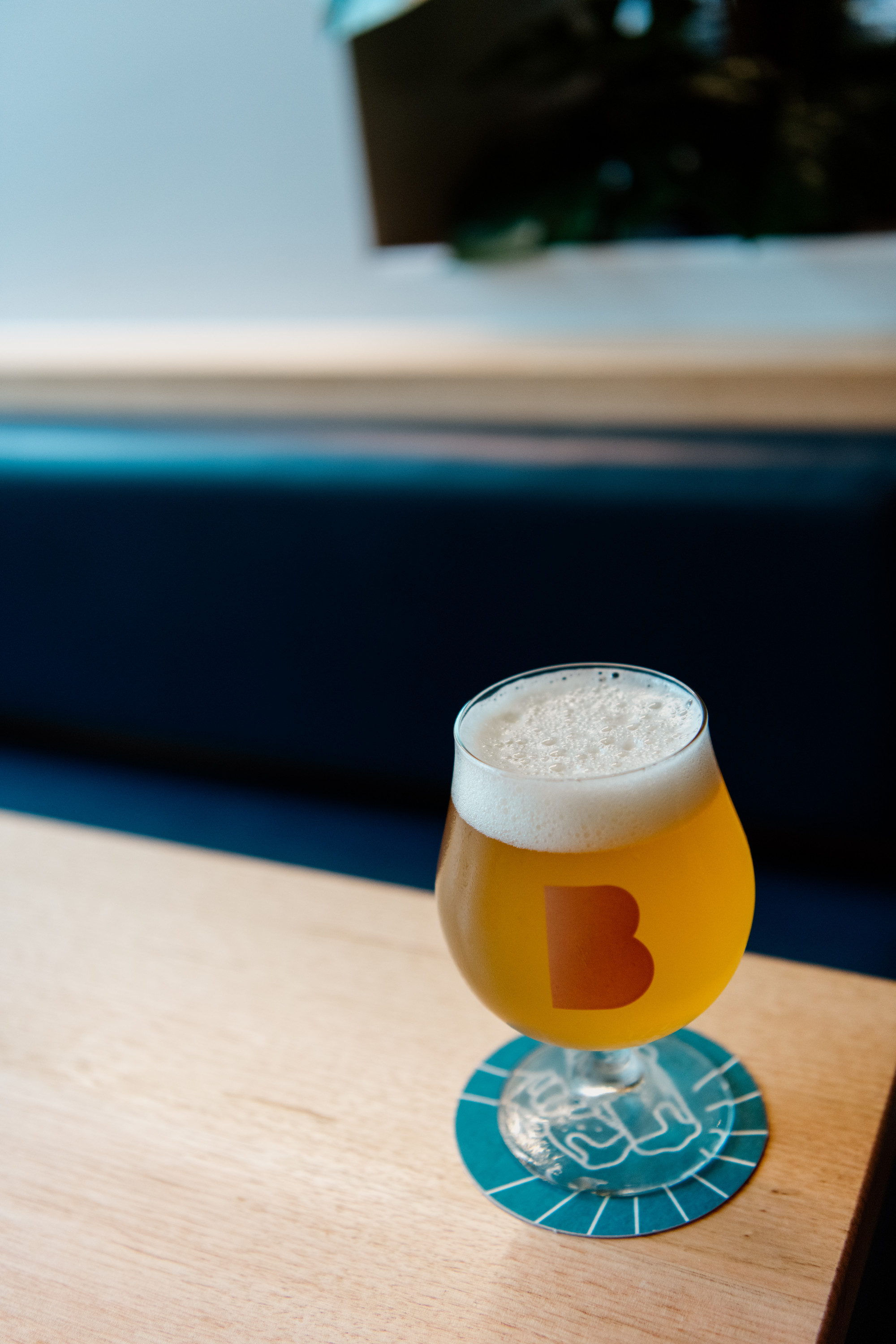 The name says it all—BOBs is actually an acronym for Best of Beers—but the beers attest to it. The brewhouse is led by famed ex-Red Duck, Clifton Hill and Bad Shepherd brewer Ryan Fullerton, so you know something good is a'brewin. All of BOBs in-house craft beers are lovingly brewed with a focus on quality and locally sourced ingredients. With four in-house brews currently pouring, and four more on the way, expect frothies like a hazy IPA, ruby red ale and chocolate porter contrasted by funky limited releases. Would a Pinata Sour quench your thirst?
Eight of the sixteen taps boast BOBs in-house beers, while the other eight showcase a rotating selection of some of Australia and New Zealand's best independent craft beers. Sneaky tip: take a little of BOBs handcrafted goodness home in a growler and save it for a special occasion (or just come and visit again). If beer isn't your tipple, don't worry because you're covered with an extensive range of tantalising cocktails. Sip on the Fresh Air Spritz; a muddle of Ketel One mint and cucumber, hops, mint and Sauv Blanc or try the Mum's Cosmo (just try it and you can thank us later).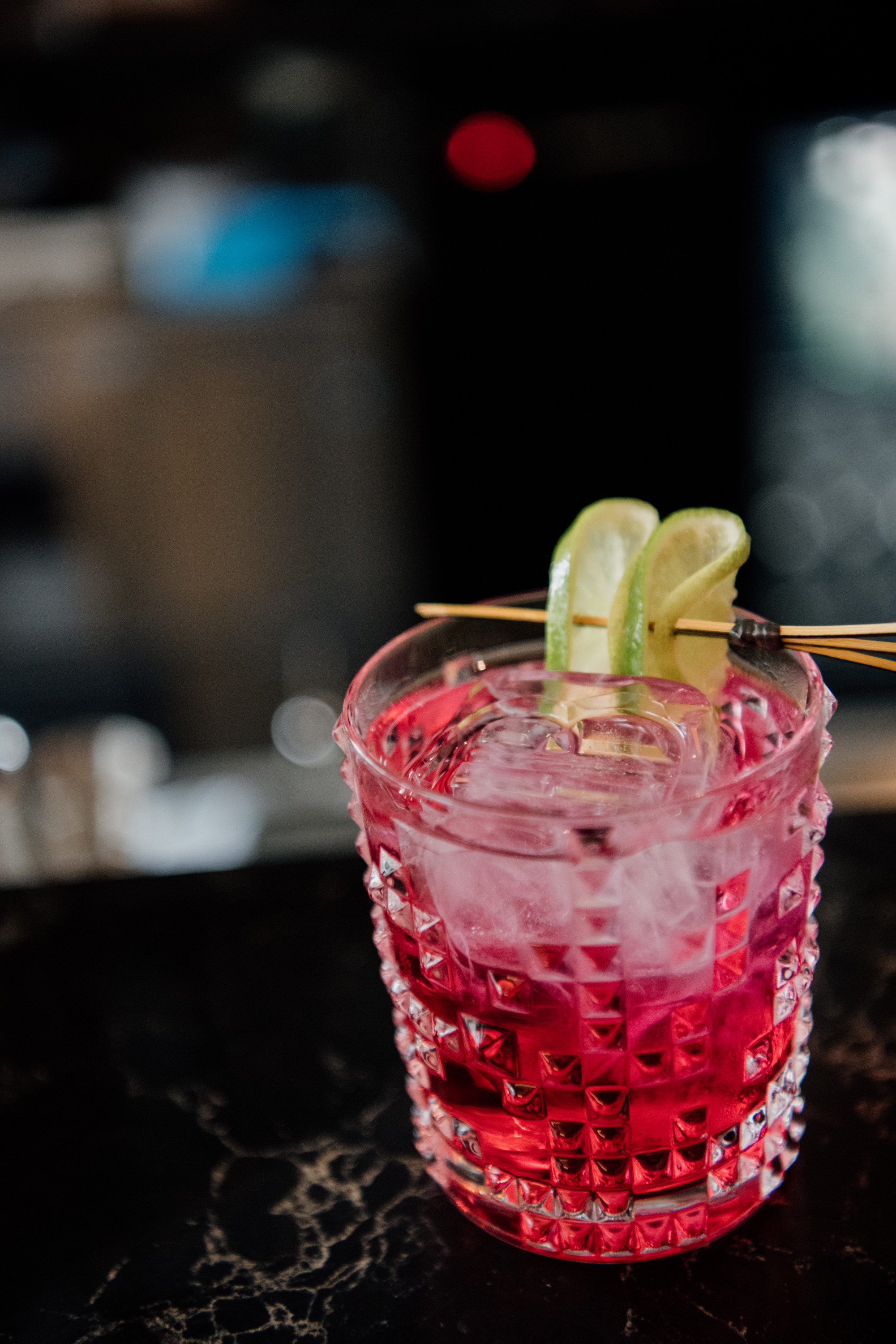 The sophisticated menu puts a modern twist on French, Japanese and Australian flavours to create a standout lineup you might not expect in Surfers Paradise. Curated by culinary genius, Nobert Szlama, the fusion menu goes against the grain of usual pub fare and boasts smaller plates like delicate chickpea crisps with french kimchi, harissa and rice crackers and oysters mignonette with shallots, shiitake and topiko. Another thing we love about BOBs is their innovative sustainable initiatives—their spent beer grains are 100% recycled and a portion of the grains are made into serving platters for oysters (genius, right?).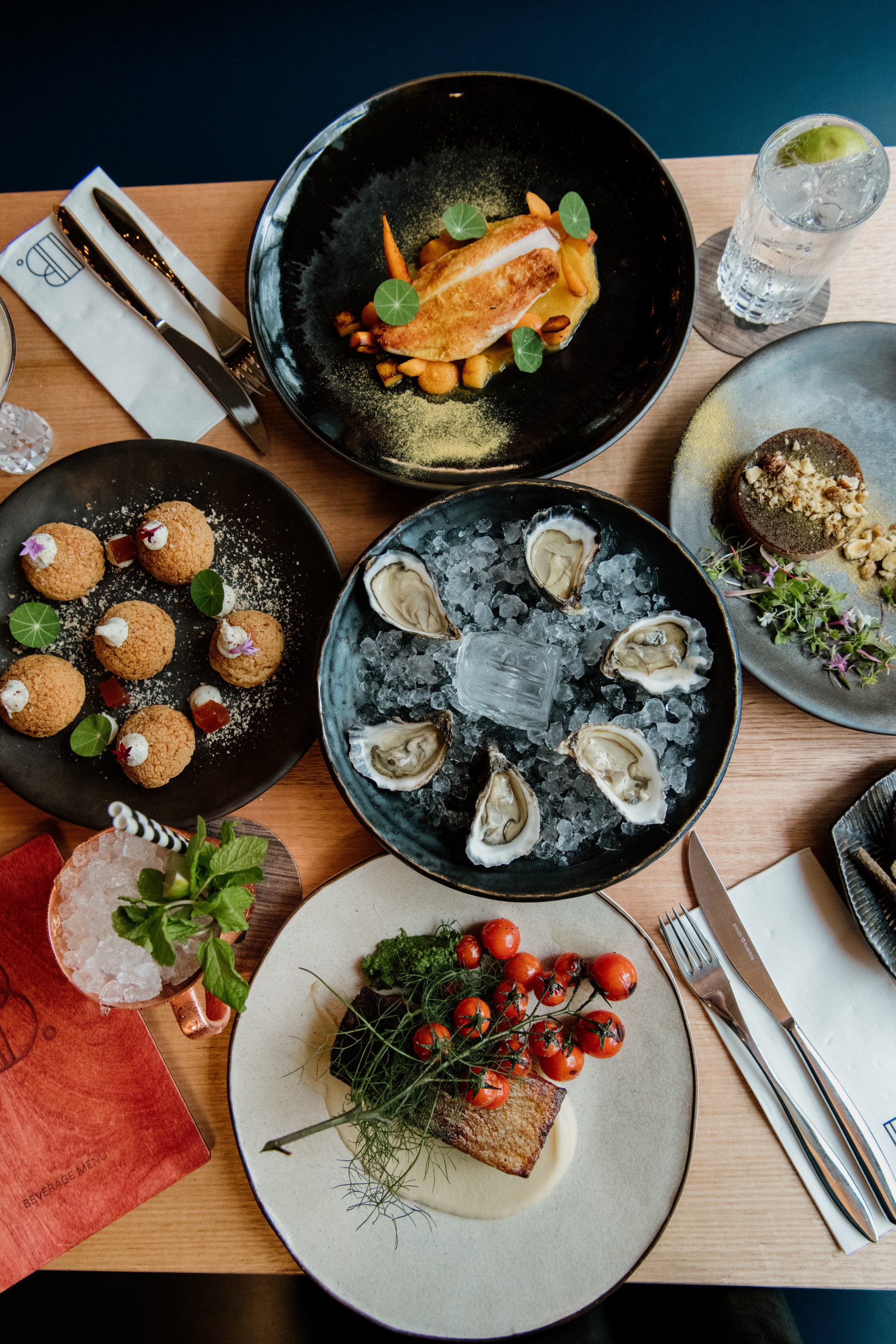 Pair your pint with an array of drool-worthy sides; think fried Jerusalem artichokes with smoked salt and aioli or their best-selling crispy lotus root chips. The main meals are impressive and secure BOBs place as one of the best dining spots in Surfers Paradise. Sink your teeth into the chicken with carrot and pumpkin textures and chicken jus or the Hungarian chowder with paprika, cod, tempura prawns and sourdough. If you're looking to mix it up, sneak a peek at the seasonal blackboard menu, which showcases premium dishes of the season's flavours.
If there's one thing Surfers Paradise sorely needed, it was a craft brewery boasting quality in-house brews and delicious cuisine. Lucky for us, BOBs Beer has delivered and we're loving it. One thing is for sure; you definitely won't leave here thirsty. We'll cheers to that!
THE DETAILS
What: BOBs Beer
Where: 10/2 Elkhorn Avenue, Surfers Paradise
When: Open 12pm-12am daily
For more information, click here.
Looking for a spot to rest your head after a few brews? We've got you covered with the coolest hotels in Surfers Paradise.
Image credit: Brooke Darling Photography