If your social cal has been looking a bit dire the last few months, cheer up, we've got news for you. Our favourite arts festival is set to take over the city this September and we couldn't be more ready.
Brisbane Festival is coming in hot with the goods—a slew of epic shows, musical treats and experiential exhibitions to get your creativity flowing. Quite frankly, you're spoilt for choice. Whether it's cultural experiences, cabaret or circus-inspired acts, here's five must-see shows to check out this September.
First Nations Fashion: Walking In Two Worlds
Sunday, September 5
A cinematic showcase of Indigenous fashion, First Nations Fashion: Walking In Two Worlds will capture your imagination through the exploration of fashion, dance, film and music. Curated by local artist Grace Lillian Lee, a powerful collection by First Nation designers takes centre stage in this captivating performance. We guarantee you won't want to miss this show, with garments from Australian Fashion Week and more than 20 local models hitting the runway.
Auntie's Fiafia Night
Wednesday, September 8 – Saturday, September 11
Get ready for the world premiere of this vibrant, high-energy, gravity-defying performance. Auntie's Fiafia Night delivers big circus vibes from the one and only Casus Circus, directed by Samoan stage legend—Natano Fa'anana. The musical arrangement is brought to you by the genius mind of Airileke Ingram, taking inspiration from traditional Pasifika elements like Samoan log drums, Kapa Haka, and Island dance. Showcasing everything from Pacific performances to acrobatic stunts, fire dances and mythical urban legends, Auntie's Fiafia Night is a feast for the eyes.
Demolition
Saturday, September 4 – Saturday, September 11
Set your heart on fire this September and prepare for an explosive show with Demolition, a next-level and hilarious showcase of cabaret, theatre and social activism. Spearheaded by fierce femme tradies, the performance is all about sticking it to the man, taking down the system and showing you what your inner power can do. You'll be kept on the edge of your seat with jaw-dropping physical performances including aerial acts from the one and only Polytoxic Loves You group. Described as being 'sexy as hell,' that should be incentive enough to get your bum in the seat for this gig.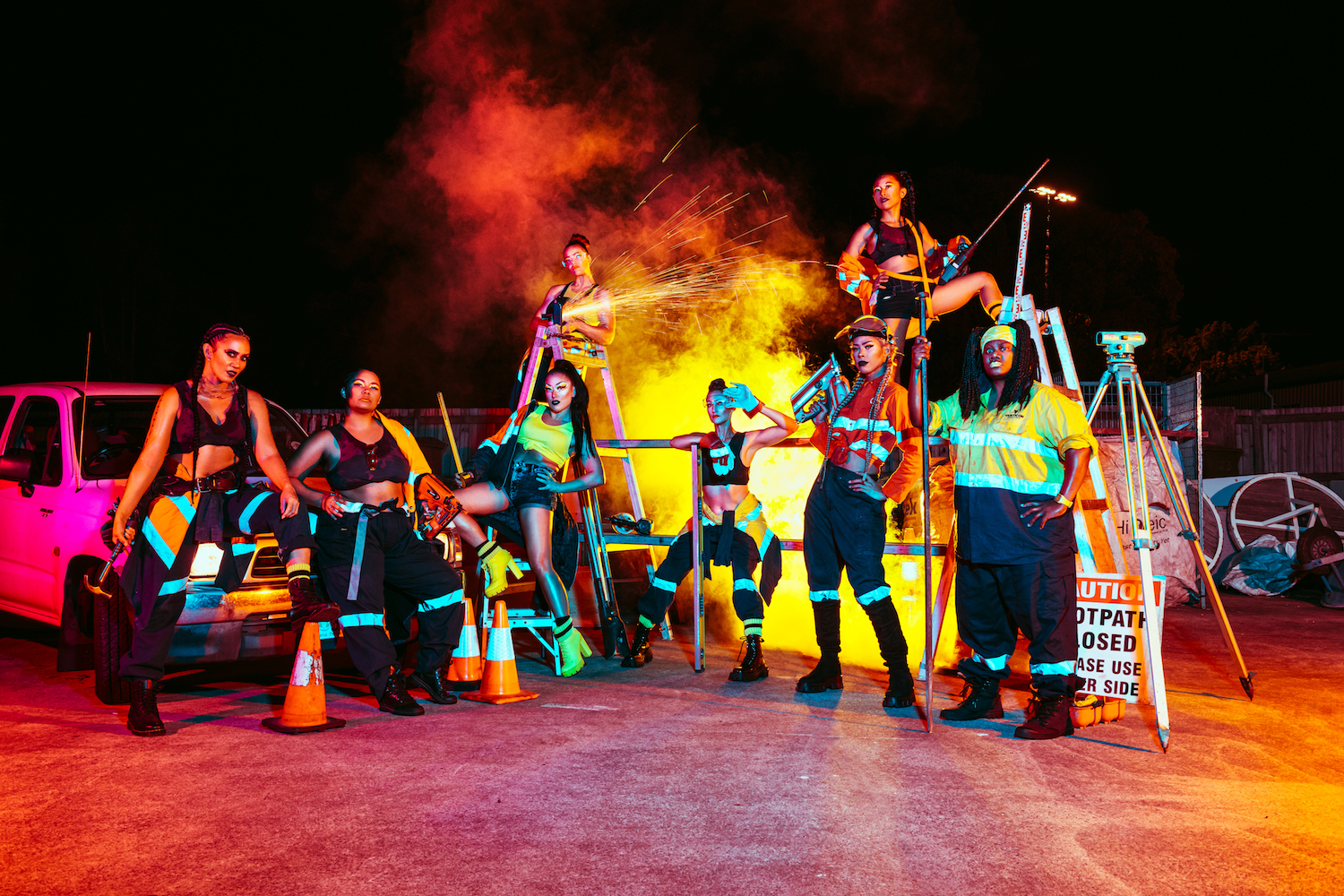 Let's Be Friends Furever
Thursday, September 16 – Saturday, September 25
Touted as a theatrical love song to pooches and their people, Let's Be Friends Furever is for all those lovers of our four-legged mates. You'll enjoy a documentary all about our beloved canines, their habits, their lives and their favourite pastimes—how about fetch, anyone? Plus, you'll also be treated to on-stage appearances from the fury stars themselves. Rally your dog-crazy crew and get a serious fluff fix at this event.
Hugh Sheridan Live
Friday, September 3
If you love jazz, blues, swing, pop or anything that made the California Crooners Club a worldwide hit, then this solo show is definitely for you. Aussie television star and Crooner Hugh Sheridan (also of Packed to the Rafters fame) is here to deliver a set of blissful melodies and toe-tapping tunes in a one-night-only performance at South Bank Piazza.
The Details
What: Brisbane Festival 2021
Where: Various locations
When: Friday, September 3 – Saturday, September 25
Ready to make the most of your September? Do your social cal a favour and pick up your tickets to Brisbane Festival shows here.
In the event of lockdowns or restrictions and events can't go ahead, Brisbane Festival will do quick and easy refunds for everyone. So, grab your tickets and dive into the Festival – it's going to be a blast!
Image Credit: Morgan Roberts and Joel Devereux
Editor's note: This article is sponsored by Brisbane Festival and proudly endorsed by The Urban List. To find out more about who we work with and why read our editorial policy here.