It's probably the most exclusive picnic in town, nay, the world. Le Dîner en Blanc, Paris' cult 'White Dinner', is back this September on the Gold Coast so cue the mass squeals.
If you haven't been to one of these truly magical dinners before then you're in for a treat. But first of all, we have a seriously (white) hot tip for you—register for tickets now. The last phase of registration will be released at 6:30am on 27 July 2021 and you won't want to miss it.
The event has become a global phenomenon over the years so tickets for this baby will go fast. The exclusive alfresco event will see 1,200 people come together to share a glamorous picnic at a top-secret location, and with international on hold for the foreseeable future, Le Diner en Blanc is set to be more popular than ever this year. Let yourself be transported to the stunning south of France without even leaving the Gold Coast.
Registration to participate in this unique experience happens in three stages: Phase 1 is for members from the previous year; Phase 2 is for new members who are referred by Phase 1 attendees and Phase 3 is for peeps who signed up on the waiting list. If you want to be part of this luxurious experience (okay, but seriously who wouldn't) you can sign up for the waiting list here.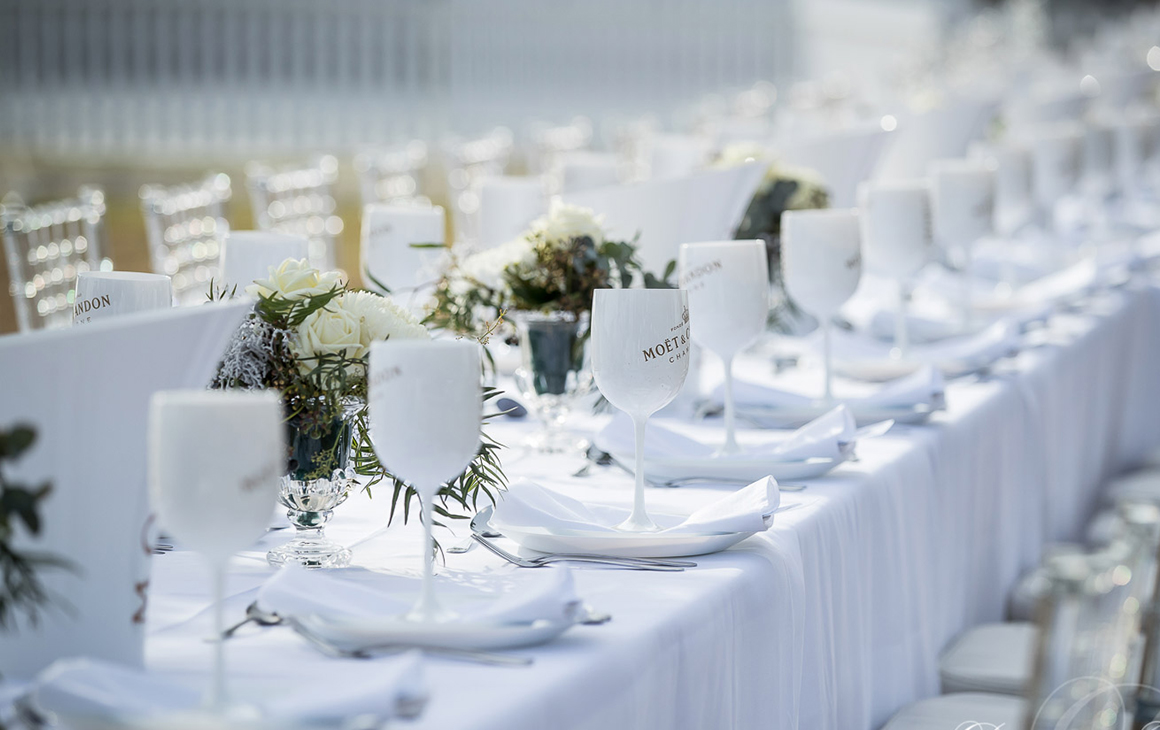 Still not really sure what the heck we're gushing about? Let us explain. Diner en Blanc will see hundreds of diners descend upon a secret-squirrel location, which is revealed only hours before the event. To uphold the Diner en Blanc tradition, guests are asked to wear head-to-toe white attire with an elegant dress code. You're also required to bring your own portable tables, white chairs, white table linens, tableware (no paper plates here!) and a gourmet meal. You'll also have the option to pre-purchase a gourmet picnic.
The soiree begins after the traditional waving of the cloth napkin and from then on, it's time to pop the champers (which you can pre-order from the team at Diner en Blanc), feast picnic-style and, as darkness descends, light the sparklers and party on to live music under the stars.
Le Diner en Blanc Gold Coast host, Sara Walsh, says she is proud the event is returning to the Gold Coast and this year's event will boost the local economy.
"We've been inundated with waitlist registrations. Most of them have come from Gold Coast residents but we have seen a big number of people want to attend from interstate," she said.
Diner en Blanc began in Paris in 1988 when Francois Pasquier, returning from a long stay abroad, had the idea to gather friends for a picnic. As the number of guests grew, he decided to hold the dinner in a public space and ask everyone to dress in all white to easily recognise one another. More than 25 years later, over 10,000 Parisians participate each year. In 2009, the first-ever export of Diner en Blanc took place in Montreal, followed by New York City in 2011. Diner en Blanc is now held in 60 cities in over 25 countries with more than 100,000 annual guests.
There were more than 20,000 people on waitlists for previous Diner en Blanc events, showing just how popular this event has become in Australia. And now Gold Coast, it's our turn. Dry clean your whites, text the group chat and get excited for the hottest event of springtime coming your way.
THE DETAILS
What: Le Diner en Blanc Gold Coast
Where: Saturday 4 September 2021
When: Secret location to be revealed
For more information, click here.
This September is shaping up to be a good one, with a massive beachside music festival taking over Surfers Paradise.
Image credit: Diner en blanc