If you're craving a winter escape but all your favourite winter cabins have booked out, then we've got the next best thing—fire pits by the lakeside at Robina Pavilion.
The good peeps at Robina Pavilion are bringing the heat to you with bookable private fire pits—complete with marshmallow toasting kits, winter-inspired bevvies and snacks to order. All you'll need to do is bring your fluffiest jumper for a cosy evening with your crew.
The fire pits are available every weekend evening throughout winter from Friday 9 June, so gather your crew around a crackling fire with plenty of belly-warming snacks snacks and a frosty cocktail menu.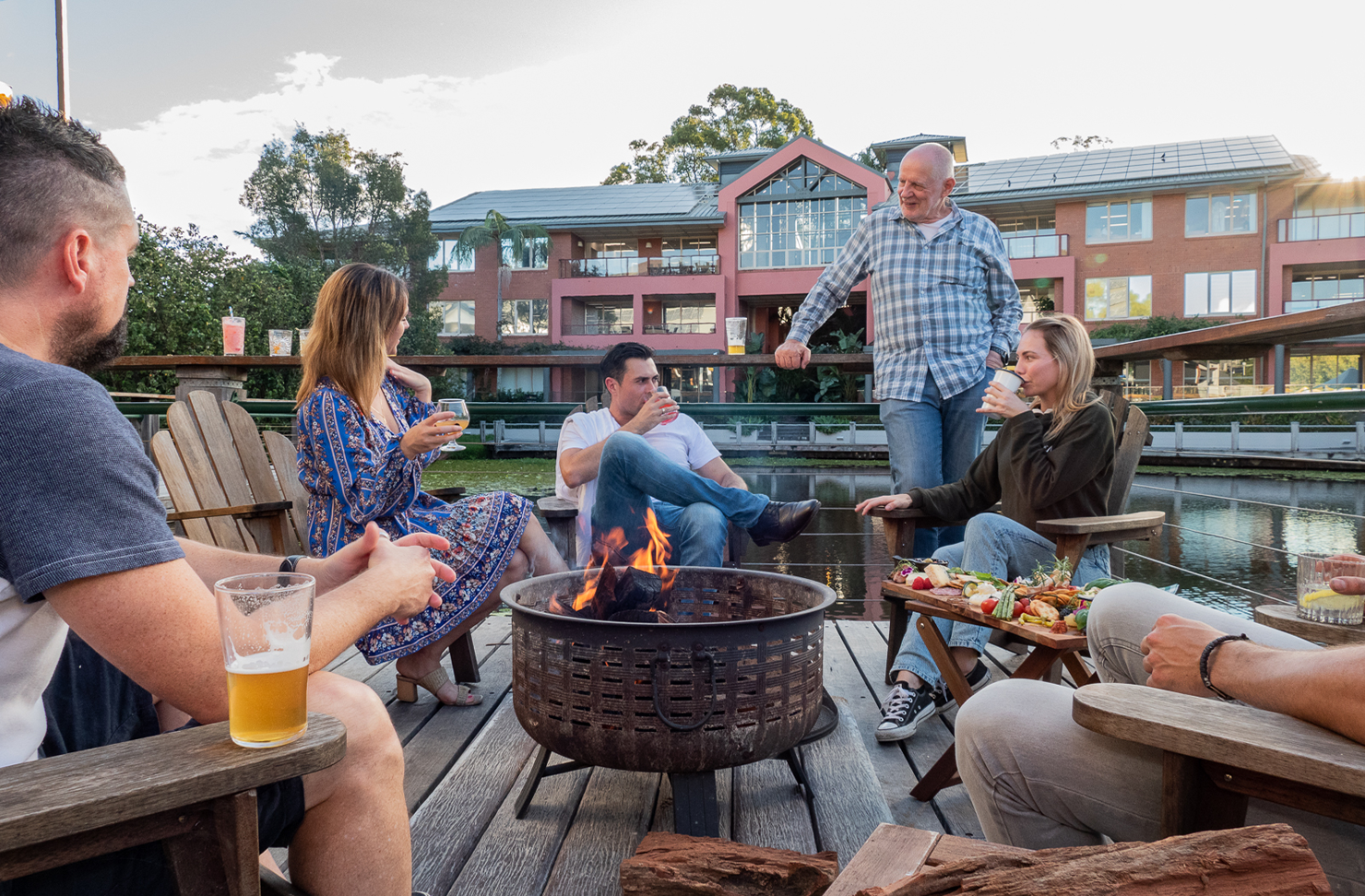 And if you've got a bit of a sweet tooth (guilty as charged), finish your lakeside fire pit experience by roasting ooey gooey marshmallows to their crispiest potential.
Two-hour fire pit packages with a minimum spend of $250 are available for groups of up to six people from Friday 9 June to Sunday 13 August. Choose between a 4pm to 6pm session or a 6:30pm to 8:30pm session, if you want a chillier evening sesh. You can make a booking here.
THE DETAILS
What: Lakeside Fire Pits
Where: Robina Pavilion, 229 Ron Penhaligon Way, Robina
When: Friday 9 June to Sunday 13 August
For more information, click here.
If you're looking to cosy it up even further, hit up all these epic winter cabins on the Gold Coast.
Image credit: Robina Pavilion