Attention all gin lovers, we have some exciting news for you. The Botanist Gin and Camplify have teamed up (as the pure geniuses they are) and created the unimaginable: an adorable vintage caravan dedicated to gin. Yep, this is exactly the excuse for a getaway that we needed.
The retro, sky blue and white caravan has absolutely everything you need for a dreamy weekender: it sleeps four, it's pet-friendly, and of course has an uber Instagrammable interior. As necessary for all mobility devices that require registration, this cutie has a name, and what more appropriate name than Salty.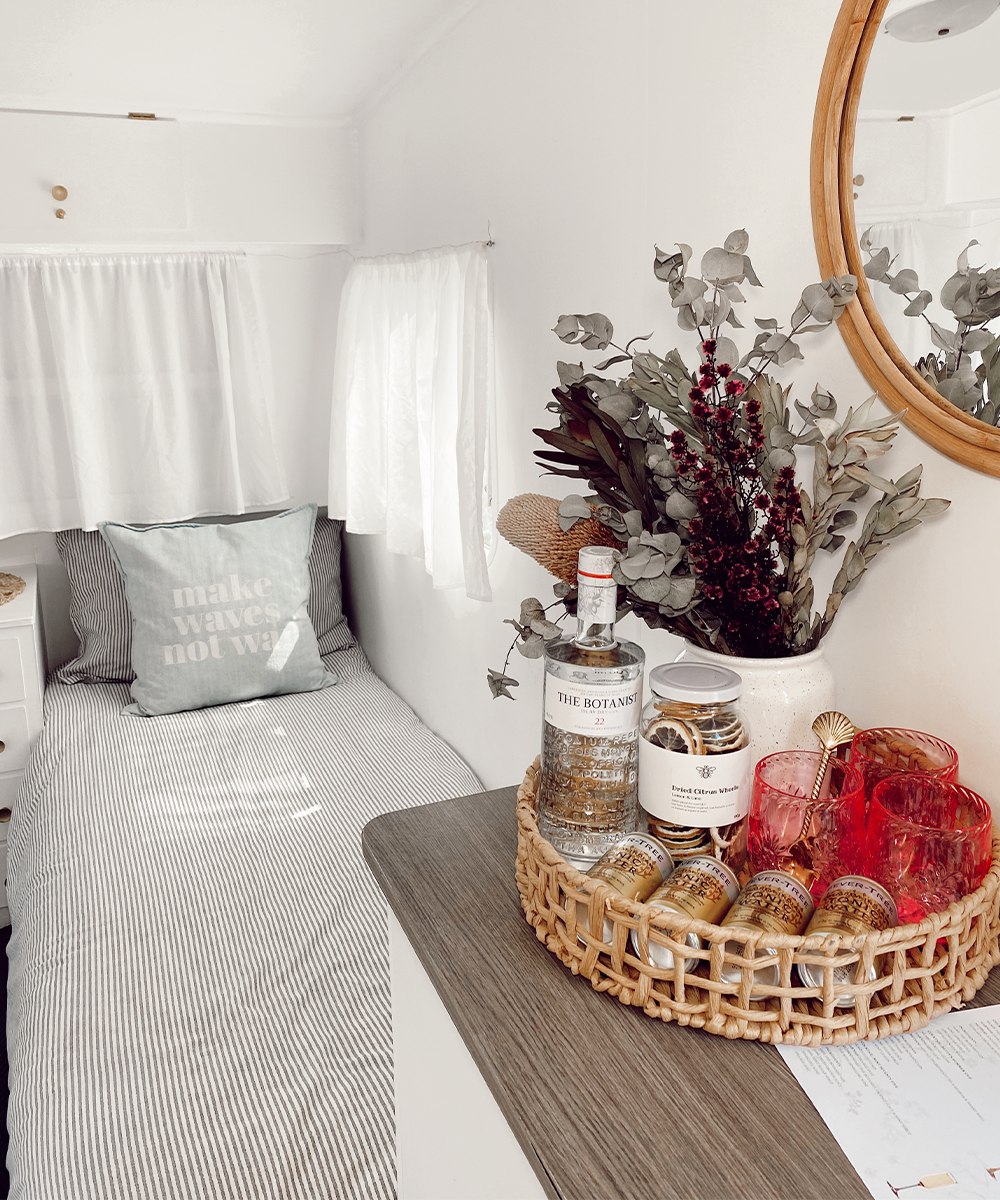 How does gin tie in you ask? Well for all you free spirits who book a long weekend in Salty (Friday to Sunday or Saturday to Monday) from before the end of June this year, your getaway will include a 700mL bottle of The Botanist Gin as well as Fever Tree Tonic Water and garnishes for cocktails. Even better, they're providing the cocktail recipes, so you don't have to worry about figuring out the ratios of gin to tonic (although, there's no judgement here if you slip and pour some extra gin). The citrusy freshness of these classic cocktails with a twist might have that effect on you.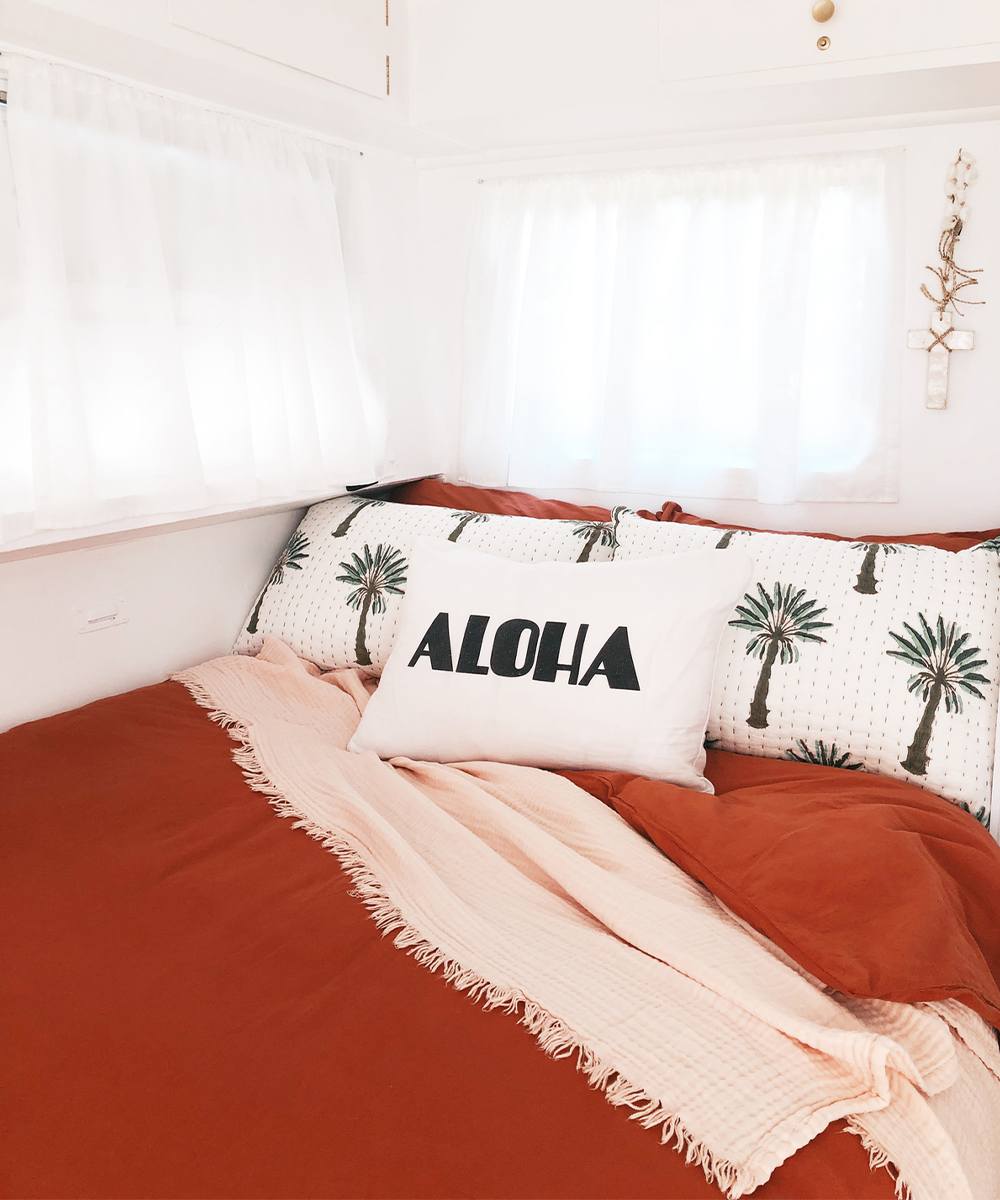 Now for the destination. While you can pick Salty up from Tugun and take her wherever the road goes, if you don't have a tow bar or the skills to use one, the Botanist van can be towed and set up for you within a 50km radius of Tugun, so all you need to do is show up and shake the cocktails. We'd recommend requesting her to be set up by the crystal clear, sparkling waters of Tallebudgera Creek at the Tallebudgera Creek Tourist park.
Get a booking in quick because spots are bound to fill up fast. For more information and to book in a gin infused getaway, head to the Camplify website. If you are wanting to find out more about The Botanist gin and the abundant variety of delicate gins they have on offer, head to their website here.
If you prefer the van life, check out these cool campervans you can hire in Queensland.
Image credit: Camplify