Nobby's Beach is certainly a jewel in the Gold Coast's crown of good food spots and its frequently-changing dining scene keeps us on our toes—but every now and then, a new dining spot pops up which catches our eye with that special something. The latest newcomer on the Nobby's strip, Gods of the Sea, is just that.
A commanding presence on the iconic Nobby's strip, Gods of the Sea's white tableclothes stand out like beacons to hungry patrons venturing along the Gold Coast Highway. Perhaps you've driven past it and not taken a closer look. We're here to tell you that's a foolish mistake and once you've acquainted yourself with this stunning restaurant, you'll never do it again.
Step into the sophisticated space and you're greeted with dark tones contrasted by crisp white-tablecloth draped tables, understated styling and pops of greenery. Spacious with moody lighting, a striking mirrored bar and warehouse-chic brick and concrete finishings, Gods of the Sea oozes laidback luxury—it's the kind of venue that excites those with a lusting desire for elegant yet contemporary design.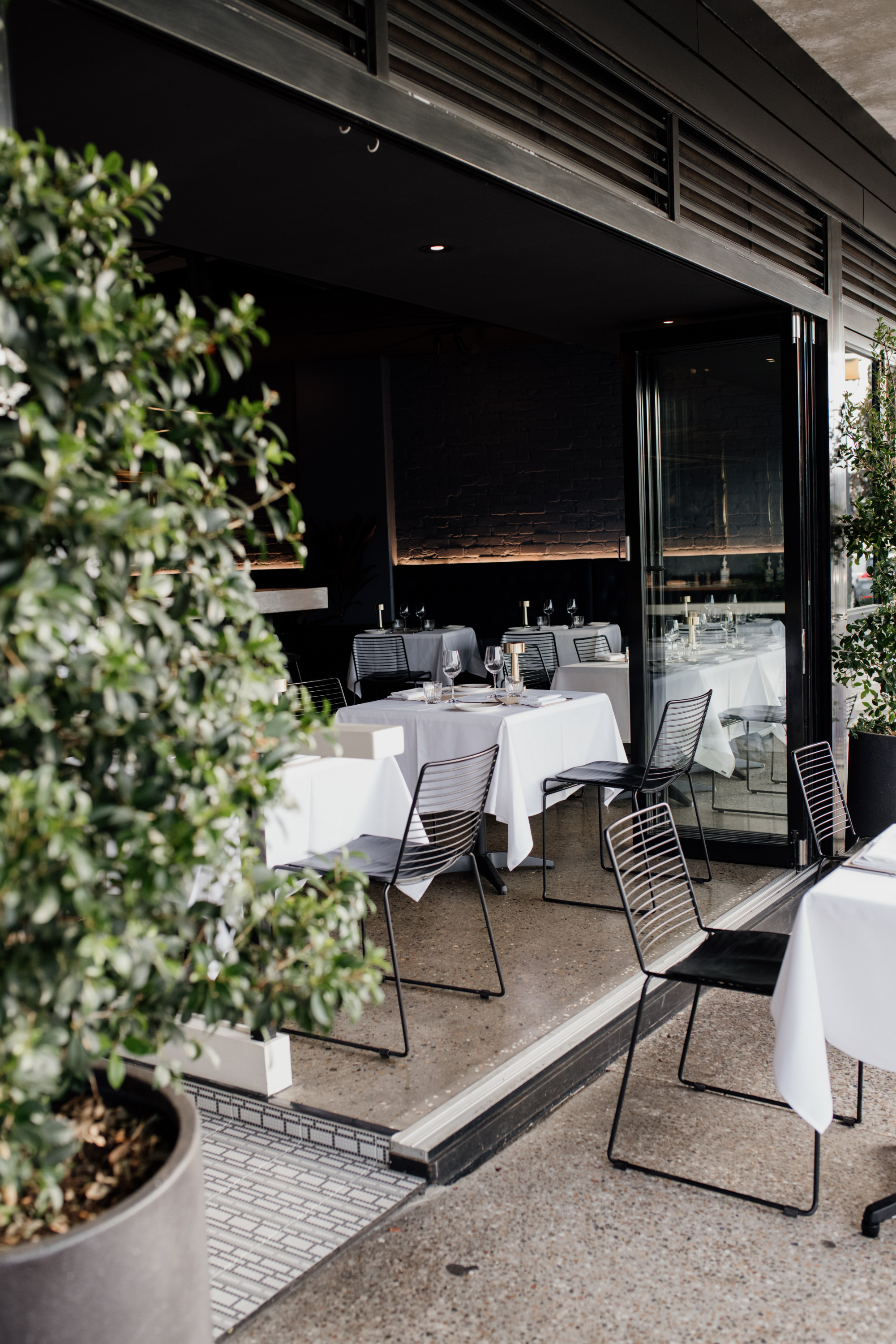 Once you've drooled over the impressive interior, look a little further and notice the unique details that mark Gods of the Sea as a true one-of-a-kind. The distinctive gold framed mirror, the gold streaks running through the bartop and gold lamps adorning the tables bring a sprinkle of the Midas touch. The space effortlessly mixes fine dining with a bit of Gold Coast flair, so it's no surprise that it's run by local legends Stevie Filipovic, co-owner of Light Years, and Jeff Bennett, the genius behind Three Blue Ducks. These culinary masterminds have already made their mark on the Nobby's strip with the hottest-new-thing, Split Upstairs, and we are expecting big things from their latest lovechild.
The unique menu, curated by Jon Nurimen, formerly of The Fish House showcases fresh, sustainably caught seafood and lets simple yet refined flavours enhance the quality produce. Gods of the Sea is the kind of place where you can easily let a boozy lunch slowly drift into a laid back dinner and the sensational food reflects this. Start with delicacies like yellowfish tuna sashimi, topped with ginger dashi sea succulents and finger lime and pan-seared scallops with caramelised onion and apple puree, crispy Serrano and burnt leek.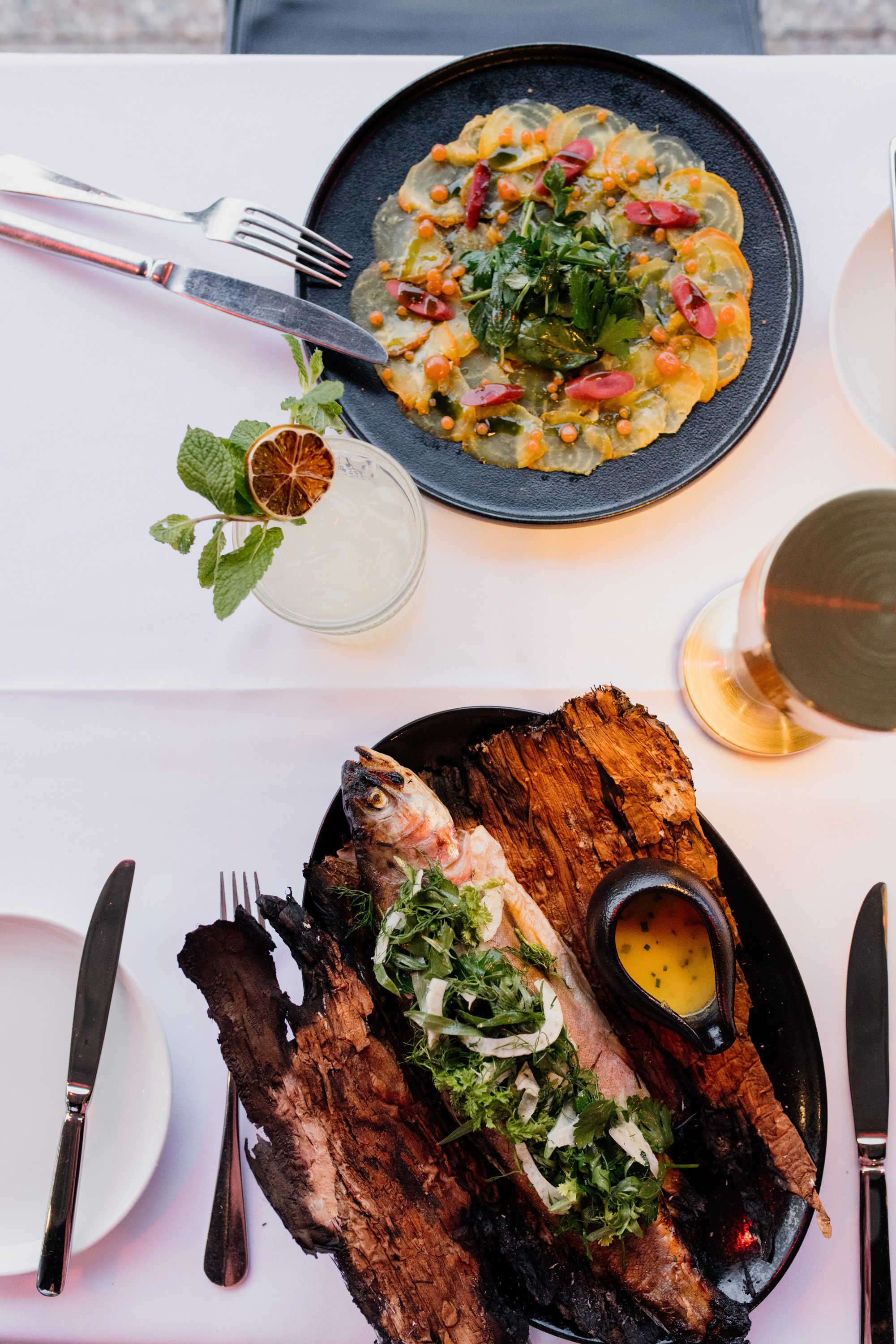 Now that you've warmed your palate, pay homage to the stars of the show: the local, sustainable and simply sumptuous fish. Dive into an impressive whole smoked rainbow trout, wrapped in Melaleuca paperbark and dressed with a zesty lemon beurre blanc and herb salad, or sink your teeth into the signature Gods fish and chips. This is like no other fish and chips you've tried before—it's called Gods fish and chips for a reason. This is Poseidon-worthy fare.
If you're looking to mix it up, drool over the delectable beetroot carpaccio, with smoked tomato and pickled carrot intricately arranged on top, or tuck into the handmade pumpkin and mascarpone ravioli with pumpkin sauce and sage. Plant-based peeps, rejoice 'cause these vegetarian-friendly options are absolutely divine.
Seafood and the top-notch drinks are a match made in heaven and the smart folk at Gods of the Sea sure know it. The seriously impressive wine menu showcases a plethora of classic, natural and biodynamic wines, with a focus on some of Australia's most eclectic labels. Take it slow and soak up the dreamy ambiance so you have an excuse to dive into the tantalising signature cocktail lineup. Tempting tipples like the passionfruit caprioska, topped with a jaw-dropping flaming passionfruit and the spicy chilli margarita with Herradura Plata shine on the menu. Just when you thought it couldn't get any better, Gods of the Sea up the ante and bring out alcohol-infused delights like the noisette espresso martini—an indulgent concoction of vodka, Frangelico, Mr. Black, Genovese coffee and vanilla bean. We'll take three.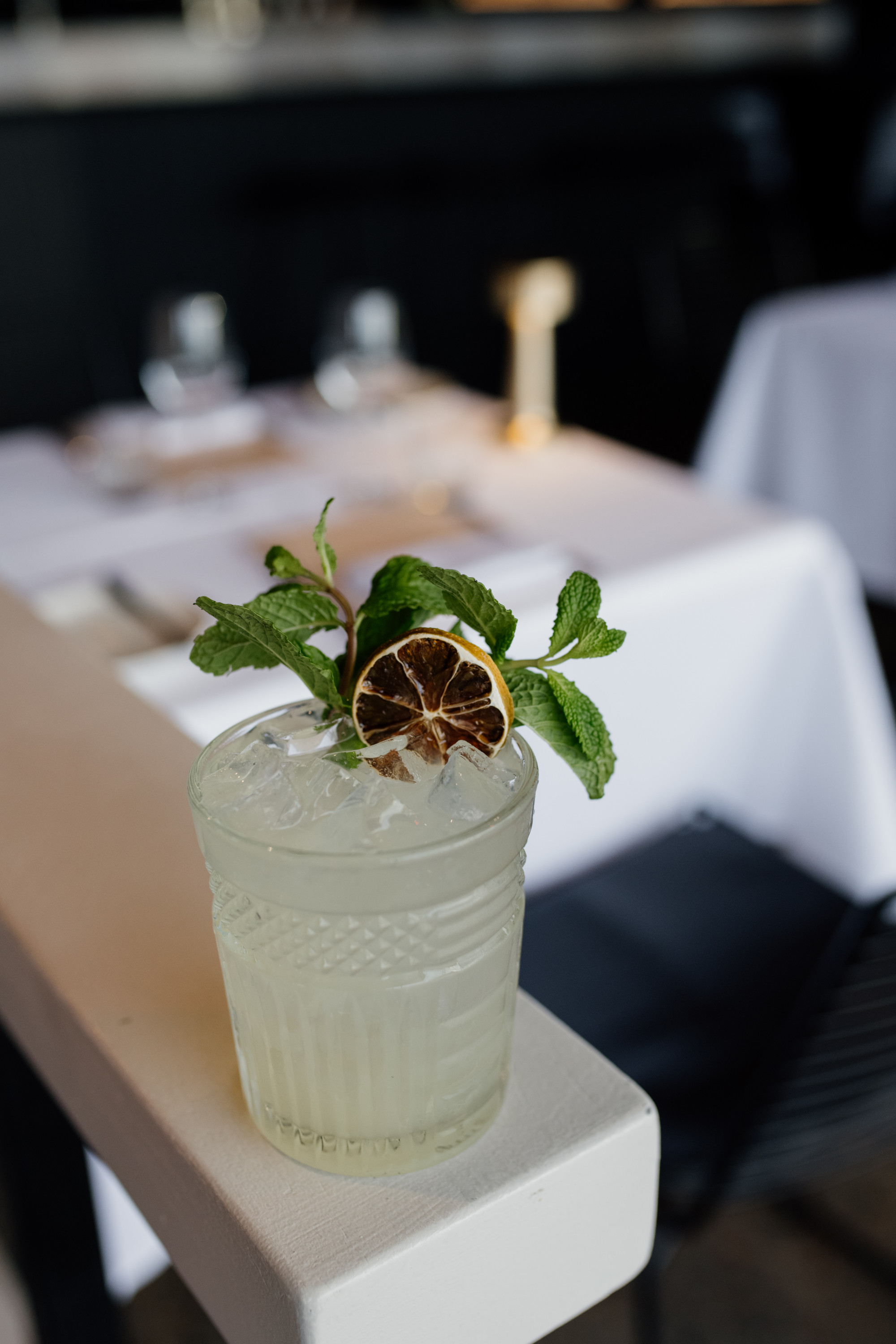 If there's one thing the Gold Coast needed, it was a luxe seafood restaurant that boasts sensational cuisine, impressive drinks and elegant yet laid back vibes. Lucky for us, Gods of the Sea has delivered and we're loving it. It's something truly special, so we reckon it's time you visited this gorgeous restaurant and return again and again.
THE DETAILS
What: Gods of the Sea
Where: 2215 Gold Coast Highway, Mermaid Beach, 4218
When: Open for lunch Friday—Sunday; 12pm to 2:30pm
Open for dinner Wednesday—Sunday; 5:30pm to 9:30pm
For more information, click here.
Looking for a new spot to staycation on the Coast? Rest your head someplace new and check out our inside scoop of Surfers Paradise's stunning new five-star luxury resort.
Image credit: Brooke Darling Photography