If you needed further proof that rum was having a serious moment, then the opening of Husk Distillery is it.
The Husk Farm is Australia's first paddock to bottle Agricole rum distillery, which means it's made from freshly crushed sugar cane juice, instead of molasses. Only about 3% of the world's rum can be called Agricole and most come from a few small islands in the French Caribbean, so the fact that we have it on our doorstep is seriously special.
The distillery can be found along the Tweed River, nestled in the adorable village of Tumbulgum. It sits in the heart of the deepest caldera in the Southern Hemisphere. Once a mighty Volcano, the land now provides an abundance of rich red volcanic soil from which the distillery grows its own sugar cane. Fortunately for us, the Messenger family, the heart and soul behind Husk, are now opening their home to the public. Visitors can experience the green wonderland for themselves, with the property boasting 60 stunning acres including the distillery, café, grazing cattle, sugarcane and 12 acres of uncleared remnant rainforest.
After discovering their love of rum while on a holiday to the Caribbean, the Messengers have been experimenting with different cane varieties since 2012 and have gained a cult following for their delicious spirits.
The most popular of the bunch is probably their Ink Gin. The indigo-hued tipple is likely a regular feature on your Instagram feed with local Margot Robbie spotted sipping the pretty concoction. The famous gin is made from 13 native and exotic botanicals, sourced from eight countries across the world and gains its unique colour from the butterfly pea flower. The best part? It tastes as pretty as it looks.
But the star of the show here is their stellar rums. There's the Tripple Oak Rum, a masterful blend of three barrels (ex-port, ex-bourbon and new American Oak), it's made in an old 1000L copper pot still from first press cane juice. Our favourite of the bunch has to be their Spiced Bam Bam. It's infused with roasted Australian wattleseed, native ginger, sun-dried orange and mandarin peel, golden berries, whole Tahitian vanilla beans and cinnamon quills to create a unique spice with a sprinkle of local sea salt.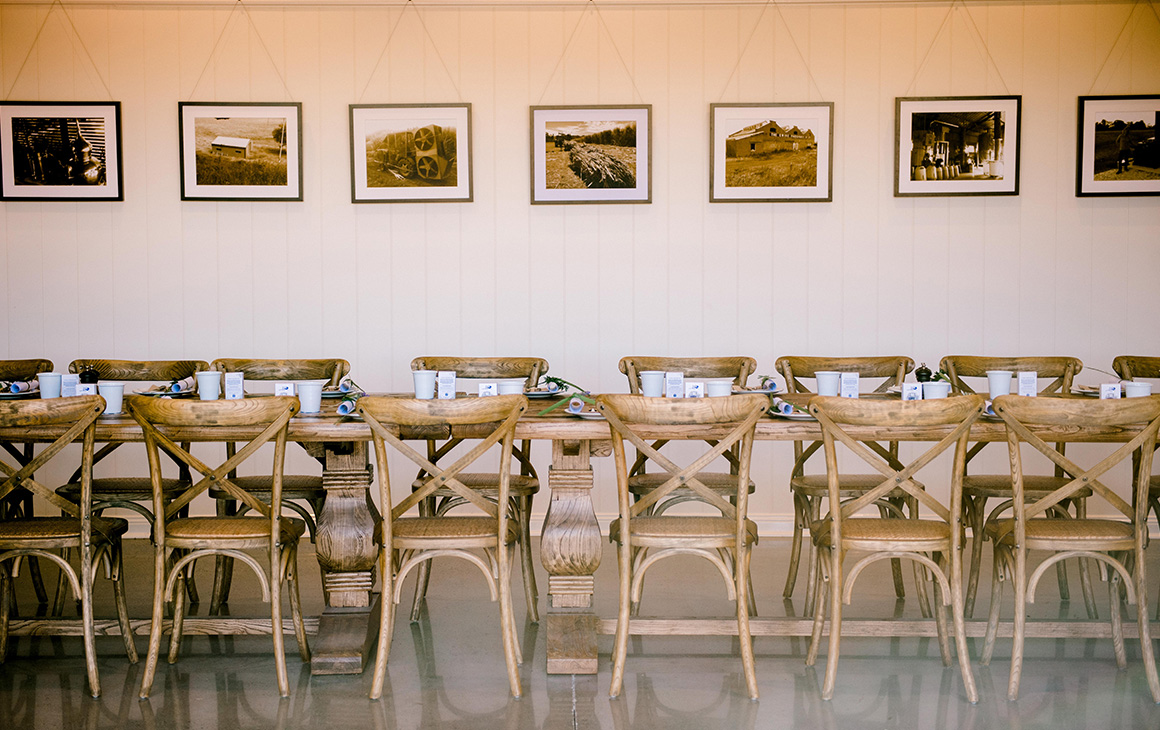 To fully appreciate these sips, you'll want to book yourself in for a distillery tour running from Wednesday to Sunday at 11am, 1pm and 3pm. For $35 per person you'll score an Ink Gin and tonic on arrival, get a behind the scenes look at how the spirits are produced, before finishing with a rum tasting flight in the Barrel House. Once you're done, it's time to enjoy the farm's stunning surrounds. Head to the cocktail bar for one of their tasty tipples that will change seasonally. To warm you up this winter, expect sips to feature local and native ingredients like flamed lemon myrtle leaf and lilly pilly. As well as cocktails, you can also grab a rum flight of three tipples served in an old Husk barrel stave. Yep, it's pretty special.
Hungry? Next up you'll want to load up on delicious eats at the Planters Café. Think loaded grazing boards piled high with locally farmed meats, cheeses, fruit and bread. Sweet tooths can enjoy Ink Gin and Husk Pure Cane chocolates washed down with smooth Blackboard coffee. And because the Messenger family are all about supporting local businesses, they've teamed up with Baked at Ancora to create traditional Caribbean rum baba cake using of course, Husk rum. It's melt in your mouth amazing.
With sprawling lush lawns (that have old school games on them), loads of comfy seating and one of the best backdrops in the world, we highly recommend you pay Husk Distillery a visit.
Image Credit: Kaitlin Maree Photography for Urban List