There's loads we love about winter—from living in track pants to winter markets to not leaving a sweat puddle every time we sit down, there's plenty of perks during the cooler months. Another thing we love is the new winter menus that fill our timelines—and stomachs—come this time of year.
If you haven't been to Rosella's yet, it's time you bump this quirky, federation-style bar to the top of your must-eat list. Located in the foodie heart of Burleigh Heads, this Australiana-themed bar seamlessly fuses quintessential Aussie cheekiness with refined touches to create a damn good dining experience.
Rosella's nostalgic menu has gained a cult-like following (after all, who wouldn't want a Vegemite jaffle with their bevvie?) and now they're switching things up this winter. The fair dinkum folks behind this funky bar have snapped up some talented chefs to work their culinary magic, so you can expect big things. Warning: they're ditching the jaffle (yes, it's a sad day) but don't worry 'cause delicious things are coming.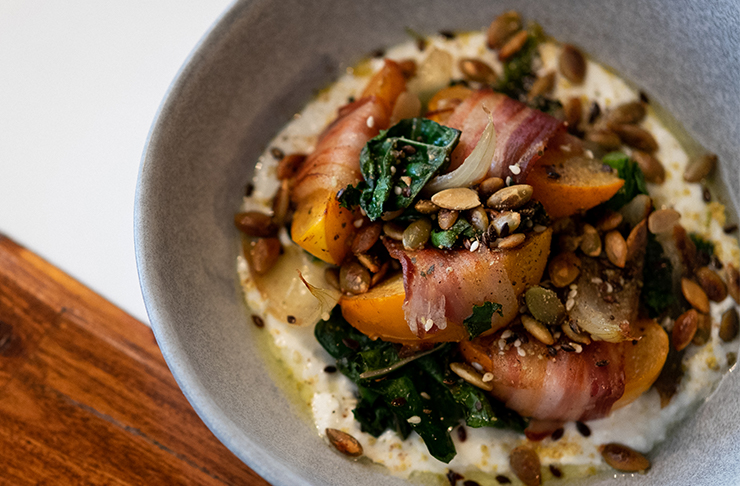 Start strong with the XXXX damper and use it to sop up the Queensland crab and oyster soup. Their polished menu is still keeping it fun with the Rosella's touch that we love, but you can expect more delicacies like smoked Port Lincoln sardines with rosella taramasalata and salmon roe and crumbed lamb cutlets with Diane sauce. Come wearing your stretchy pants.
Rosella's new menu is set to launch Thursday 15 July, so if you haven't paid this character-filled joint a visit yet, this is your sign to get your tooshie in a seat there, stat.
The Details
What: Rosella's new menu
When: Launching Thursday, 15 July
Where: Rosella's,1734 Gold Coast Hwy, Burleigh Heads
For more information, click here.
Bar hopping around Burleigh? You'll need something hearty to soak up those drinks, so pay a visit to Burleigh's newest craft ramen bar.
Image credit: Kaitlin Maree Photography & Rosella's