You might have heard the news already, but the epic SWELL Sculpture Festival is going ahead this year from 10 – 19 September on Currumbin Beach.
You can look forward to seeing over 65 large-scale sculptural works by nationally and internationally renowned artists, as part of the free and all-inclusive 10-day outdoor sculpture exhibition.
From dawn until dusk and into nightfall, the sculptures will amaze and inspire as Currumbin Beach is transformed into an unmissable outdoor gallery experience as each sculpture tells its own unique story. SWELL also has a fringe events program running at Dust Temple, as well as the four points of the SWELL Compass with pop-up exhibitions at Mudgeeraba, Chevron Island and Helensvale Library.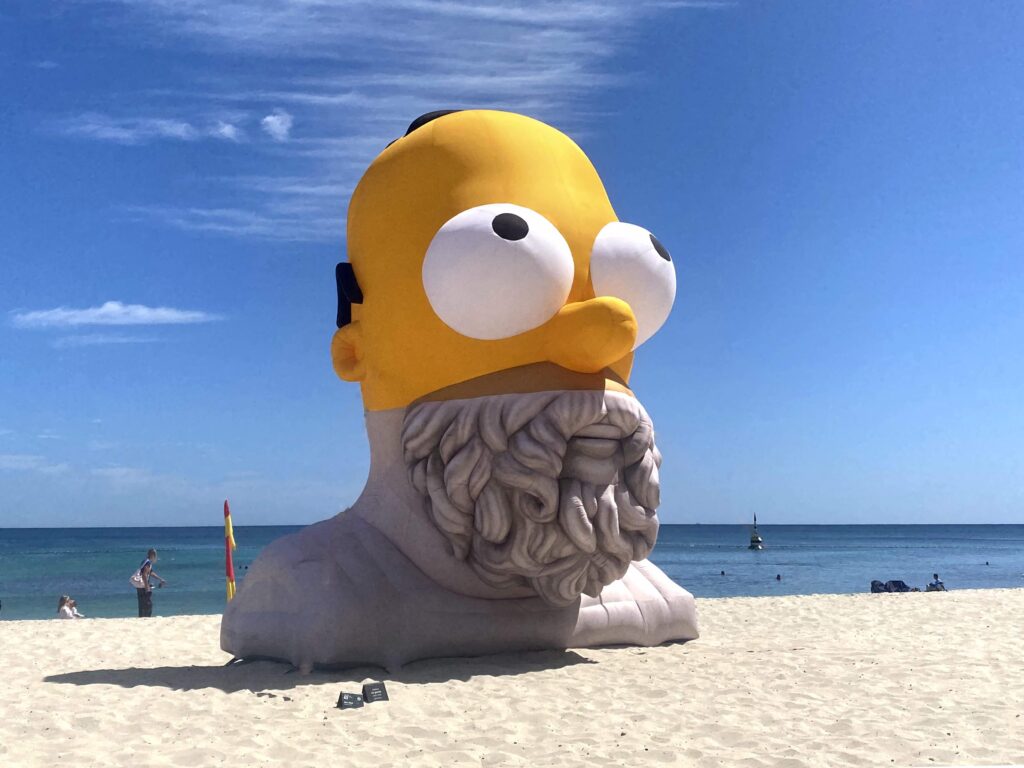 From thought-provoking, larger-than-life works to tiny minuscule sculptures, it's going to be yet another unmissable year. The SWELL Smalls Gallery—which will host all the miniature sculptures—will also host an exciting program of live events, including visual arts and literacy masterclasses, live music, spoken word experiences and creative culinary adventures.
With so many events being postponed or cancelled this year, it's really great to see SWELL Festival making a comeback, so enjoy it while it's here!
The Details
What: SWELL Festival 2021
Where: Various locations at Currumbin Beach
When: From 10 - 19 September 2020
For more info, click here.
Really into art? Then you'll be pumped to hear about The HIVE, Burleigh's epic creative space and gallery.
Image credit: Atelier Sisu's Evanescent (photographed by Markus Ravik), Homer Homer by Danger Dave (photographed by Clyde Yee)