After a long day of work (or lockdown), sometimes all you want to do is draw a relaxing bath to wash all your woes away. Well, Queensland's newest tourism spot is here to one up your usual bath time ritual. Let us introduce you to the Talaroo Hot Springs, a 65-million-year-old site which is now open to visitors thanks to the hospitality and work of its Ewamian Traditional Owners.
Located between Georgetown and Mount Surprise, about 4.5 hours drive west of Cairns in Far North Queensland, Talaroo is a surreal area of natural geothermal springs which have formed terraces throughout the savannah landscape. After decades as a cattle station, the land around the springs was purchased on behalf of its traditional owners, the Ewamian people, who were forced off the land more than 150 years ago. Now fully owned and managed by the Ewamian people, Talaroo Hot Springs has been transformed into a stunning tourism destination which showcases their hospitality while maintaining their cultural values and deep connection with the land.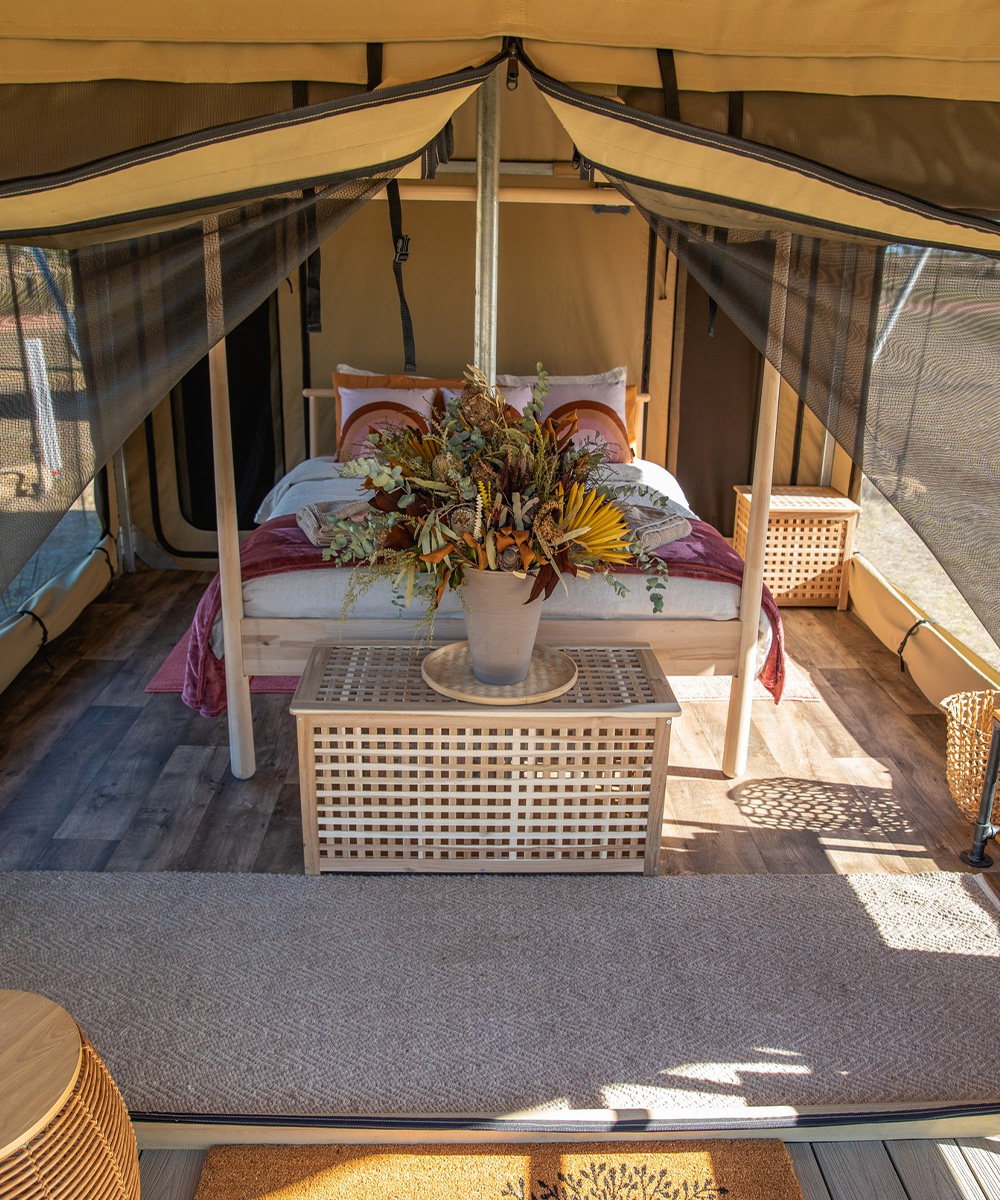 With 35 powered caravan park sites, 25 campsites and purpose-built amenities, you can stay a while and take the time to truly appreciate the area and its custodians, or just drop in for a day trip (make sure you book in advance). Not a camper? You can book into one of the newly erected eco tents, which are kitted out in cosy queen beds with a deck outside to relax on with a beverage.
As for what to do, a guided Hot Springs Discovery Tour , which takes you along the newly built elevated boardwalk for views of the vents and pools is an absolute must, and you'll also get the chance to submerge yourself in the healing waters of the hot springs in a soaking pool at the end of the tour. Think of a hot tub on steroids surrounded by nothing but the Australian landscape.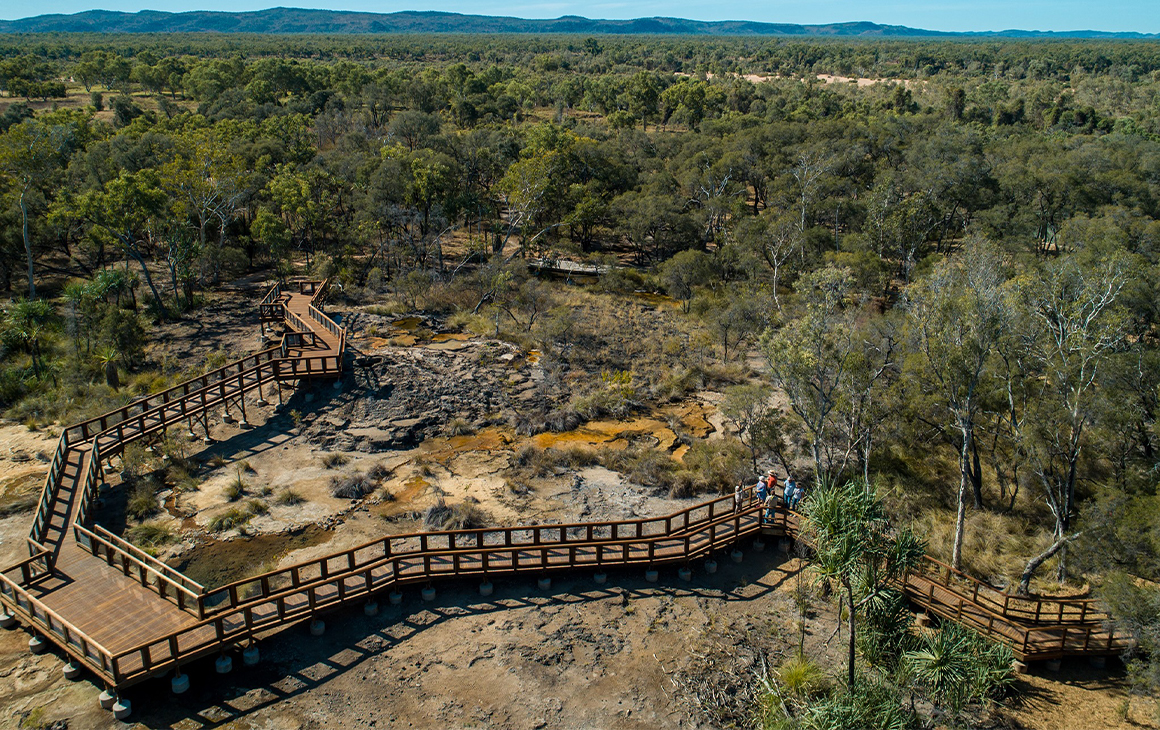 If you want to take your experience up a notch, you can also book a session in a private soaking pool for up to four people, and enjoy the blissful waters all to yourself. Other than soaking and recouping, during your stay you can do some stargazing, join the nightly yarning circle by the campfire or just immerse yourself in the rich culture and history of the area.
So if you're looking for a place far away from the daily grind, pack your swimsuit and give the Talaroo Hot Springs a visit—trust us, it'll definitely be something to write home about.
Since you're heading out that way, you should also check out nearby Cobbold Gorge.
Image credit: Phil Warring,Talaroo Hot Springs