Here on the Gold Coast, winter is more of a passing thought than an actual season. Sure, we all love to complain when the mercury drops below 18 degrees and bring out the puffer jacket on the first day of June, but we never experience a real winter. That is, until now. Winter lovers, rejoice—there's about to be snow on the Gold Coast.
This month, the mega lifestyle and entertainment precinct, Cali Beach Club in Surfers Paradise is transforming into one of the biggest winter activations ever seen in Australia. As winter settles in, we're saying goodbye to the sun-soaked pools of Cali Beach Club and hello to the snow-capped cabins of The Rooftop Lodge.
On Friday 24 June, The Rooftop Lodge will open its frosty doors to the public, unveiling the $250,000 revamp that has completely converted the 5000 square metre landmark rooftop venue into an après ski-style winter oasis. And when we say completely converted, we mean it. The Rooftop Lodge is a totally new concept and they've pulled out all the stops, with winter-inspired luxury resonating in every aspect of this world-class venue.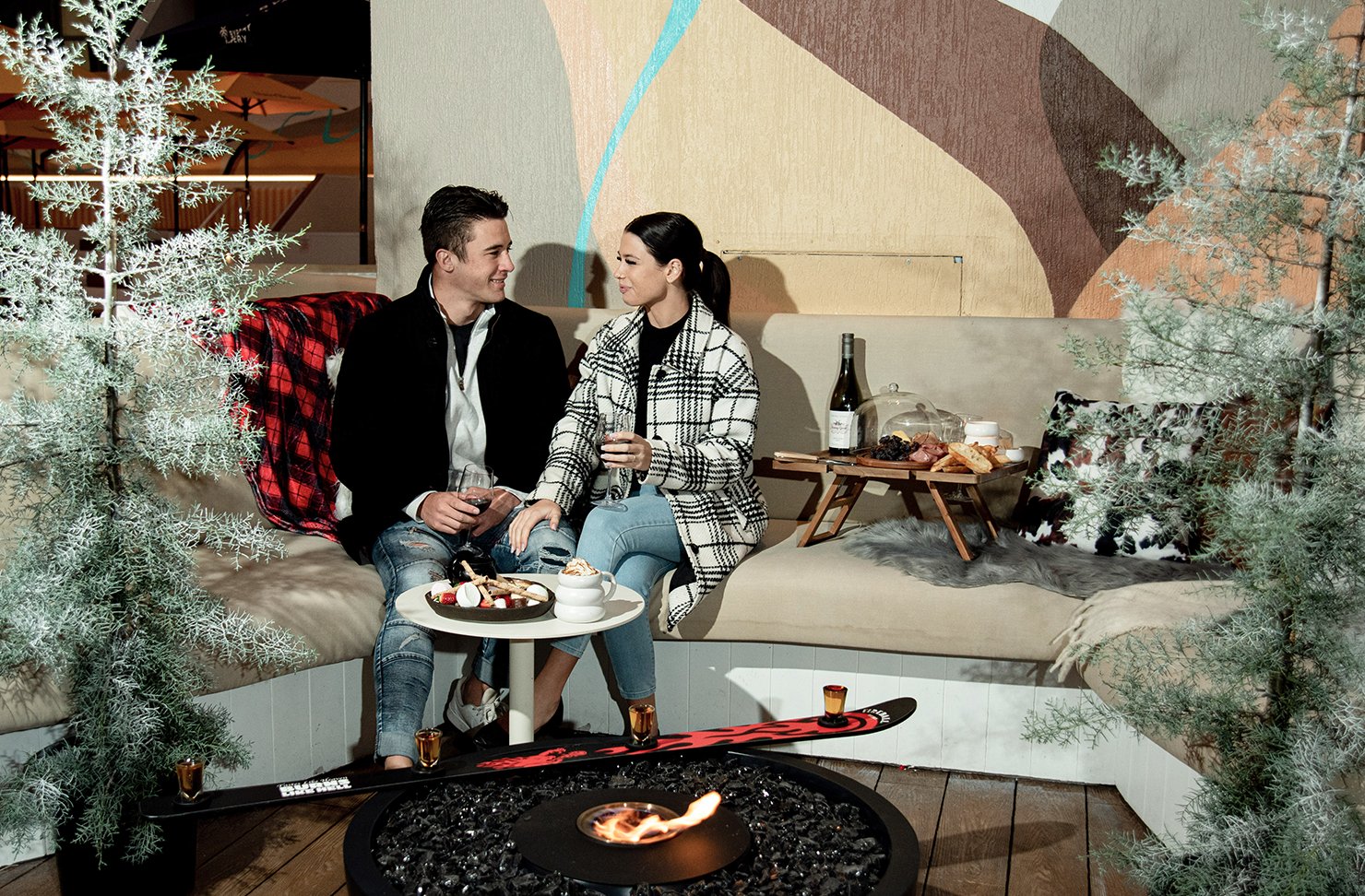 Paying homage to all things frosty, this luxurious entertainment precinct will boast an expansive forest of snow-topped trees, open fire pits, a massive dome igloo bar, and even faux snow falling. Snow on the Gold Coast is finally a reality. The Rooftop Lodge will showcase two impressive hot tubs (cue the mountain hot springs vibes) as well as a space for impromptu ice hockey competitions, so you can work off all the mulled wine you'll be drinking. Venture inside the alpine forest and you'll find a massive ten-metre dome igloo bar, decked out with all the cosy furnishings of a luxe mountain chalet and complete with a purpose-built toboggan slide for entry. Forget sliding into DMs when you can slide into igloos.
Blending the vibrant energy of the Gold Coast with the stylish sophistication of the Swiss Alps, the famous cabanas have been converted into luxury alpine lodges with wintery facades, firepits and cosy furnishings that will transport you straight to the Swiss ski village—VIP style, of course. If you're really leaning into the 'VIPs on the slopes' vibe, upgrade your alpine lodge experience to include your own bar staff, bottle service and premium winter cuisine. The world-class Japanese restaurant, Saké Sisters will transform into an Après Ski Lodge, while The Cali Shop is getting a frosty makeover and will come equipped with firepits and blankets for all maximum cosiness.
Warm up with The Rooftop Lodge's warming winter menu, which will include gourmet charcuterie boards, fondues and marshmallows (obvs) for fireside roasting. Their impressive cocktail menu is also getting an alpine makeover and you can expect belly-warming drinks like shot skis, which are shots that have to be drunk off a snow ski in sync with your friends.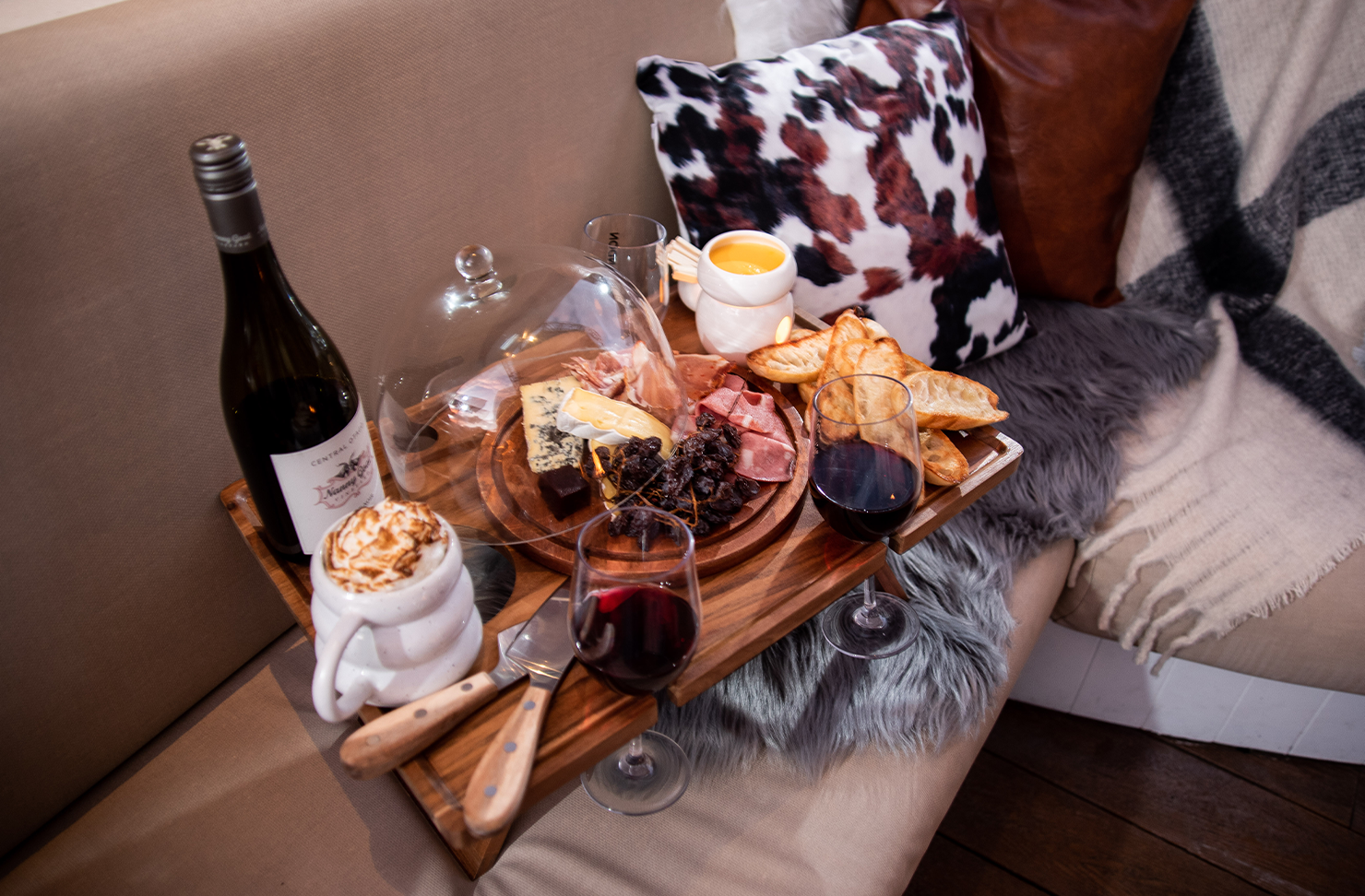 Artesian Hospitality are the good folks bringing this mega entertainment takeover to life and Artesian Managing Partner, Matthew Keegan sums it up perfectly: "The scale of the activation is staggering, with most of our theming custom built just for us, and a massive amount of planning and installation having to occur. It's more like an entirely new venue than an activation."
Of course, The Rooftop Lodge will continue to boast its sizzling (or should we say freezing?) resident artist-line-up, encompassing some of the biggest DJs on the international and national circuit. Sipping a mulled wine in a hot tub while listening to show-stopping beats sounds like our winter plans, sorted.
The Rooftop Lodge will swing open its doors just in time for you to dance in the snow and celebrate winter in the right way (that's in a hot tub with a cocktail in hand, of course). The venue will open on Friday 24 June, with DJ Set Mo headlining the launch party, and it will be open to the public every Friday to Sunday, from 11am until late.
THE DETAILS
What: The Rooftop Lodge
Where: 19A Elkhorn Avenue, Surfers Paradise
When: Opens Friday 24 June until Sunday 28 August
Open every Friday to Sunday, from 11am to late
For more information, click here.
Image Credit: The Rooftop Lodge