There is no coastal Queensland town more laid back than sunny Townsville. To be fair, if we lived in a spot surrounded by pristine rainforest, gorgeous bays and beaches as far as the eye could see, we'd probably be pretty relaxed too. For those of you who think you could use a little bit of this chilled energy after what has been a tense start to the year, the good news is that Townsville is open to visitors. Those picturesque beaches are just waiting for you to come and enjoy them.
From exploring the local beaches to making your way through the best watering holes in town, we've teamed up with Queensland to bring you the best places to eat, sleep, drink, and enjoy in Townsville.
Things To Do
Spend some time below sea level
There is no better way to spend a coastal holiday than in the water, which is exactly where Adrenalin Snorkel and Dive will take you. Explore the wonders of the Great Barrier Reef up close and personal as you swim alongside the tropical fish and other marine life that live below the surface. You can also explore the impressive Yongala wreck and live out your deep-rooted mermaid fantasies.
Explore the secrets of Magnetic Island
Cover more ground (or should we say water) on the Aquascene Magnetic Island charter boat. This is the ultimate local's guide to all the picturesque pockets of Magnetic Island. The small personalised tours will take you to stunning spots that you couldn't find on your own and you'll be filled in on the history and stories behind the scenery.
Sail your way to hidden bays and beaches
With 23 bays and beaches to choose from, the best way to explore the glorious scenery surrounding Magnetic Island is by boat. Big Mama Sailing takes you and your crew to a series of virtually untouched beaches and bays. Enjoy swimming in the clear blue water or just relaxing on deck as you sail through paradise.
Enjoy Pure bliss on Hinchinbrook Island
Found just north of Townsville, Hinchinbrook Island is pure paradise just begging to be explored. Even though it's the largest islands on the Great Barrier Reef, it's been left almost completely untouched as only 40 people are permitted on the island at any given time to protect the Island's biodiversity and prevent damage to the environment. Top of your must-do list? Hike the famous 32 kilometre Thorsborne Trail, internationally rated one of the top 10 walks on the planet.
Soak in local and international creativity
Once you've had your fill of the natural beauty of Townsville and its surrounds, head indoors for the height of creative expression at Perc Tucker Regional Gallery. This is Townsville's premier art gallery, boasting exhibitions from local artists, national legends, and international creatives. Stop by for workshops, talks, or to check out the latest impactful exhibition.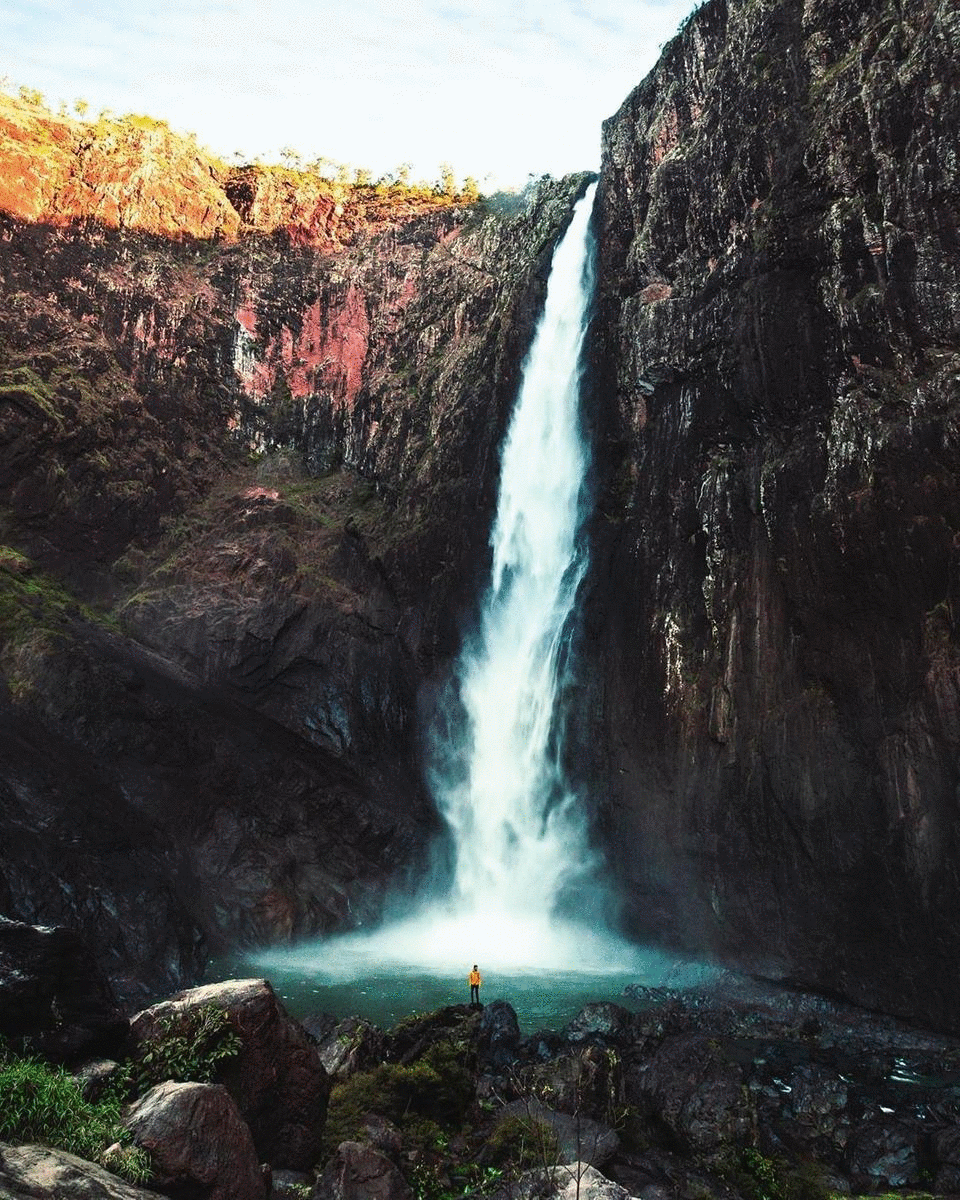 Where To Eat
JAM Corner
Experience the tastes of North Queensland through JAM's award-winning menu. This well-loved foodie hotspot is known for creating impressive culinary experiences with regional produce. Stop in for their unique and experimental breakfast menu, their a la carte lunch menu, or a romantic dinner in one of their cosy private booths with views overlooking the river.
A Touch of Salt
Forget your basic fish and chips, A Touch of Salt is serving up gourmet seafood that melts in your mouth. Each menu item is carefully designed by their chefs to not only look amazing but, most importantly, be packed with flavour that will blow your taste buds into another dimension. They now offer their restaurant-quality dishes for take-away so that you can enjoy a gourmet meal in the best way possible: back at your accommodation in your pyjamas.
Summerie's Authentic Thai Cuisine
For the chilled traveller looking for a quick feed, nothing goes down better than quality Thai food. To satisfy your Thai cravings, Summerie's Authentic Thai Cuisine is serving up the goods, taking all your favourite dishes to the next level of flavour. Make sure you try their signature dish, the Chilli Jam Chicken with cashews. You can thank us later.
Bridgewater
Celebrating the stunning views of Castle Hill, Bridgewater is nestled on the banks of Ross Creek and is serving up a new dining experience with their fresh menu. This boutique restaurant is all about atmosphere, welcoming you in with waterfront views and good vibes to highlight their curated courses and impressive accompanying wine list.
Where To Drink
Hooch & Fellow
Looking for tasty cocktails and thriving bar vibes? Look no further than Hooch & Fellow. This local watering hole is home to an impressive cocktail menu of your classic favourites alongside some experimental goodness that you need to get your hands on. Trust us, their Tim Tam Martini is everything you have been dreaming of.
Longboard Bar & Grill
For chilled vibes in the ultimate chilled setting, you can't go past Longboard Bar & Grill. Looking out over Magnetic Island, this relaxed bar sits right on the Strand and serves up a lengthy list of beers, ciders, wines, and bespoke cocktails. Sit back and enjoy the ocean views as you sip on their signature Longboard Herradura Margarita made with house tequila.
Shaw & Co Char & Bar
For more cocktails in what may seem an unlikely place, hit up Shaw & Co Char & Bar. While they are best known for their chargrilled, meaty menu, they also pour a mean cocktail with some pretty unique flavours. Our favourite would have to be The Original "Fairy Floss Windmill" which tastes exactly as it sounds, and The Mistress featuring lychee and, of course, a whole lot of passion.
The Brewery
Brought to you by Townsville Brewing Co. is none other than The Brewery, home of craft beer. Their craft brews have won many an award over the years, and the brewery is the ideal spot to taste them to ensure the freshest, crispest experience. Constantly experimenting with new flavours, there is no better place in Townsville for beer-lovers to explore.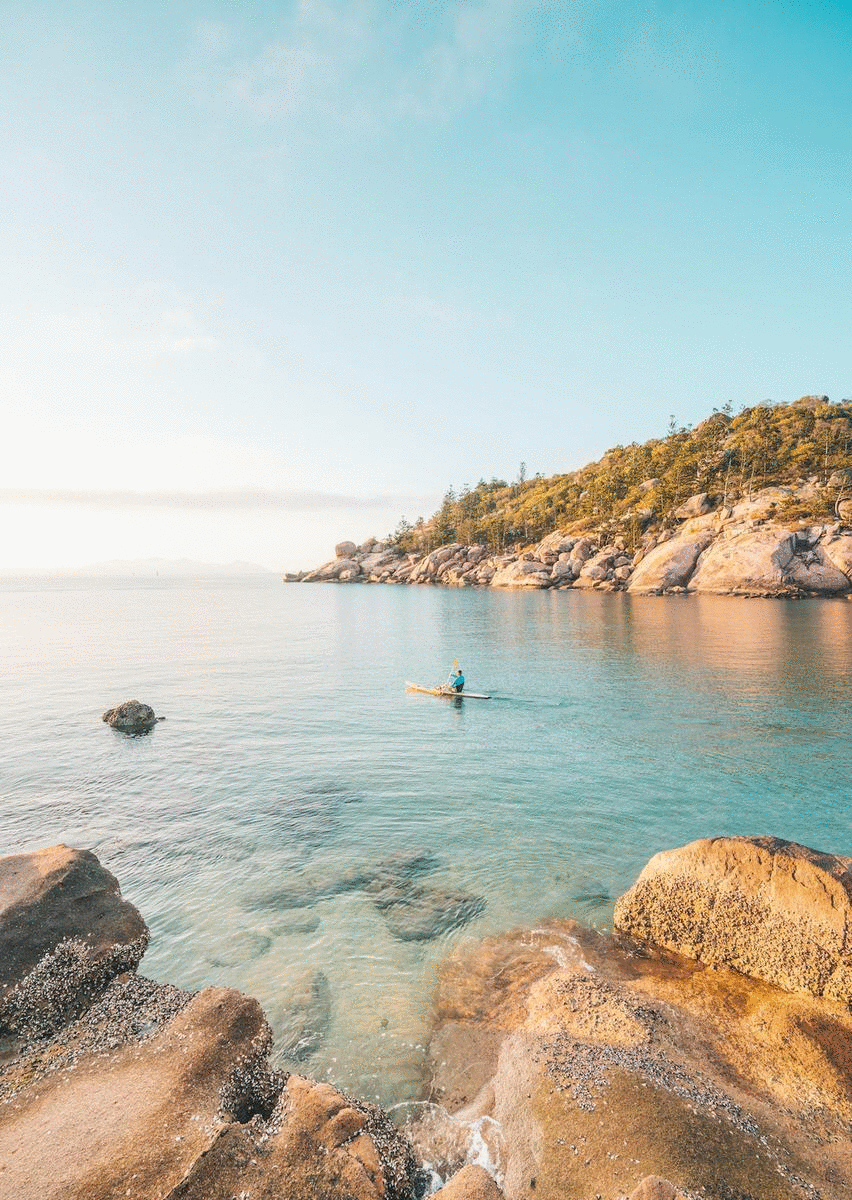 Where To Stay
Amaroo on Mandalay
Nestled away in Nelly Bay is Amaroo on Mandalay. Rhymes aside, this gorgeous resort is located right next to the Magnetic Island National Park, boasting vibrant greenery wherever you turn. Explore the lush grounds, play a spot of tennis, or lounge by the pool for a relaxing stay.
Hidden Valley Cabins
Just as picturesque as they sound, the Hidden Valley Cabins are tucked away just a short drive from Townsville. For nearly 30 years now the cabins have provided travellers with gorgeous accommodation hidden in the rustic, tropical countryside. Spend your days relaxing in the unique accommodation, dining on great food, or exploring the surrounding natural beauty that makes the area so special.
Beach House Motel
Looking for beachfront accommodation in a prime location? Beach House Motel sits smack bang in the middle of Townsville's iconic Strand facing Magnetic Island and Cleveland Bay. With stunning views and just a mere walk from Townsville's well-known dining precinct and tourist attractions, Beach House Motel is the ideal spot for a relaxed room in the very heart of Townsville.
Tropical Palms Resort
Just 100 metres from the beach, dining precinct, and jetty sits Tropical Palms Resort in its own lush green surrounds. This is the perfect home base for the explorers among you who want to be close to the action and retreat to a tranquil paradise at night. Located on Magnetic Island there is plenty to see, do and eat close by, with a saltwater pool in the resort itself and 4WD hire so that you can better explore the island.
The Ville Resort
Fire up the 'gram because The Ville Resort delivers picture-perfect moments in troves. Situated so close to the ocean you can practically touch it, there's truly no better place to soak up Townsville's quintessential coastal lifestyle. The pool is where you'll want to spend most of your time. It looks out over the ocean and is lined by pretty palm trees just waiting to be uploaded to your Instagram feed. One thing's for sure, your mates will be green with envy back home.
Surrounded by lush rainforests, cascading waterfalls and secluded beaches, Townsville is one of the most underrated getaway destinations. Join our 20 For 20 Challenge and make the promise to go far and wide this year by holidaying here this year. Not only will you be living your best life but you'll be supporting locals and businesses alike.
Queensland is good to go, so let's get out there! And remember, always be COVID safe and check operator details and opening times prior to travel.
Editor's note: This article is sponsored by Queensland and proudly endorsed by Urban List. Thank you for supporting the sponsors who make Urban List possible. Click here for more information on our editorial policy.
Image credit: Tourism and Events Queensland