Looking for something a little different to your basic coastal Queensland road trip? Head inland and start exploring everything the Southern Queensland Country has to offer. This region is the ideal spot to satisfy the itch of luxe travellers and adventure junkies alike. With so many classy wineries and miles of rugged landscape to explore, you can spend your days out and about on wilderness adventures and your night's fine dining with panoramic views.
Whether you're into wine tastings, food tours, outdoor adventures or picturesque farm stays, we've teamed up with Queensland to bring you the best things to eat, see and do in Southern Queensland Country.
Things To Do
Live Your Best 19th Century Life
Whether you choose to book a room or are just passing through, you need to check out the Warwick gem, Abbey of the Roses. This iconic country house manor will let you live your Downton Abbey dreams. Wander through and marvel at the stunning architecture of what was once a convent in the 19th century, or book in for one of their murder mystery nights to fully immerse yourself in the historic, grandiose vibes.
Eat Your Way Through The Granite Belt
Forget the stress of choosing what to eat for dinner and tag along on one of the legendary Filippo's Tours. These tours will lead you through Queensland's southern countryside to all the best cellar doors and eateries in the area. Meal plan: sorted.
Saddle Up at an Aussie institution
Don't you dare sweat your spending! Now is the time for us to be national heroes and support small businesses to our heart's content. For true quality in handcrafted leather goods, head to Kent Saddlery Australia for your next Stanthorpe shopping sesh. They have been expertly making leather essentials for over 30 years now, offering everything from handbags and notebooks to saddles, and even teaching you how to craft your own leather goods.
Take yourself on a wilderness adventure
The southern Queensland country boasts some of the most majestic and magical natural landscapes in the country, so if you're short on activities we urge you to spend some time appreciating the simple things. Lace up your hiking shoes and head straight to Girraween National Park. If you've got the time, take the 15-kilometre return walk to Castle Rock, The Sphinx and Turtle Rock, then on to Mount Norman. Ready for more wilderness adventures? Head to Bunya Mountains National Park to experience stunning rainforest-clad peaks, panoramic views, waterfalls, grasslands, wildlife, and educate yourself on the captivating history of the area.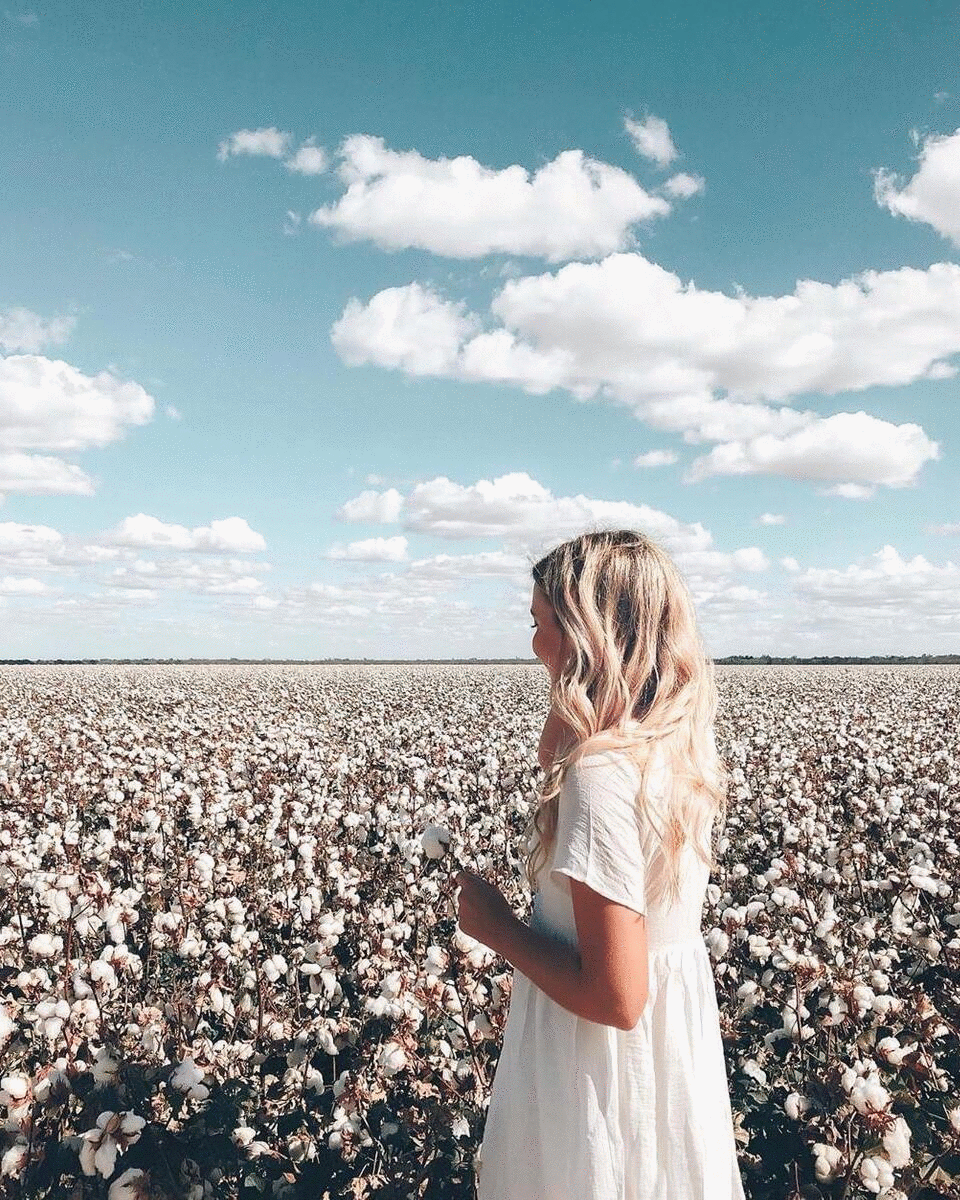 Where To Eat
Gunyah Restaurant
The Gunyah roughly translates to 'meeting place', which entirely embodies this gorgeous restaurant. Tucked away amongst the trees of Paper Bark Camp just outside of Nowra, Gunyah Restaurant is open to both campers and passers-by. You can enjoy daily drinks and bites on their sundowner deck that overlooks the bushy landscape below. Stick around for set menus that feature both local and international flavours, cooked to perfection.
Picnic Point
Whether you're spending time in Toowoomba or just passing through, you need to stop in at Picnic Point. This local institution is known for their amazing dinner menu and daily cafe eats, boasting innovative modern Australian dishes that create the perfect romantic date-night menu. Picnic Point's true draw, however, is their unbelievable views, making this the ideal sunset spot in Toowoomba.
Peak Restaurant
If you're wondering where your next adventure should take you, road tripping to Maryvale is worth it just to eat at Peak Restaurant. Set to the lush, green background that is Spicers Retreat, Peak completes the luxe Spicers experience by serving up exquisite looking and tasting dishes. Everything is sourced locally using the best produce they can find and handcrafted by the head chef.
The Woolshed Cafe
For country views and quality cafe fare, The Woolshed Cafe at Jondaryan is serving up all your favourites. Boasting gluten-free, dairy-free, vegan and vegetarian options, this cafe carefully crafts stunning cafe dishes that don't skimp on quality. Sit back with one of their legendary tarts, enjoy the unbelievable views, and soak in the history surrounding one of Australia's oldest and largest woolsheds.
Essen
This eatery tucked away in Stanthorpe is all about home-style cooking and meals made with love. But not only that, Essen creates drool-worthy creations that are a true representation of the region on a plate. They source only the freshest local ingredients and products that highlight the regions best growers and artisans. If you don't want to miss out, you'll need to book ahead!
Where To Drink
Suttons Juice Factory and Cidery
Tucked away in what was once a rustic packing shed, Suttons Juice Factory and Cidery treat their customers to the freshest cider and apple juice that you have ever tasted. All handpicked from the adjoining apple orchard, the apples are crushed into a range of unique flavours. Top off your drinking experience with their cult-status apple pie served with apple cider ice cream.
Granite Belt Brewery
Cider not quite your scene? Make your way to the Granite Belt Brewery for the ultimate Stanthorpe beer drinking experience. Brewing for over eight years now, each beer is handcrafted using only the highest quality ingredients to give you fully flavoured brews. Order their Brewers Platter to be served their crisp and flavoursome beers alongside four dishes purposefully created to bring out the richness of their ales and lagers.
Ridgemill Estate
Who doesn't love a delicious, locally made, sustainably produced wine? We certainly do, which is why we rate Ridgemill Estate so highly. Not only do they reduce the negative environmental impact of their drops with sustainable vineyard practices, they also offer a full winery experience complete with luxury studio cabins on their 10 gorgeous acres.
Ballandean Estate wines
Let's take it back to 1932 when the vino-lovers paradise Ballandean Estate Wines was first built. Since then, they have dedicated their time to producing award-winning wines grown in the ideal cool climate of the Granite Belt. Stop by their cellar door for daily tastings or sip away at their restaurant with a curated menu to match their signature drops.
La Petite Mort Winery
For a taste of something totally different, head to La Petite Mort Winery in Ballandean of the Granite Belt region. Home to experimental wines made with ancient winemaking techniques, fermented in terracotta amphora and brought to bottle with minimal intervention, you've never experience a drop quite like this. Just be sure to book ahead!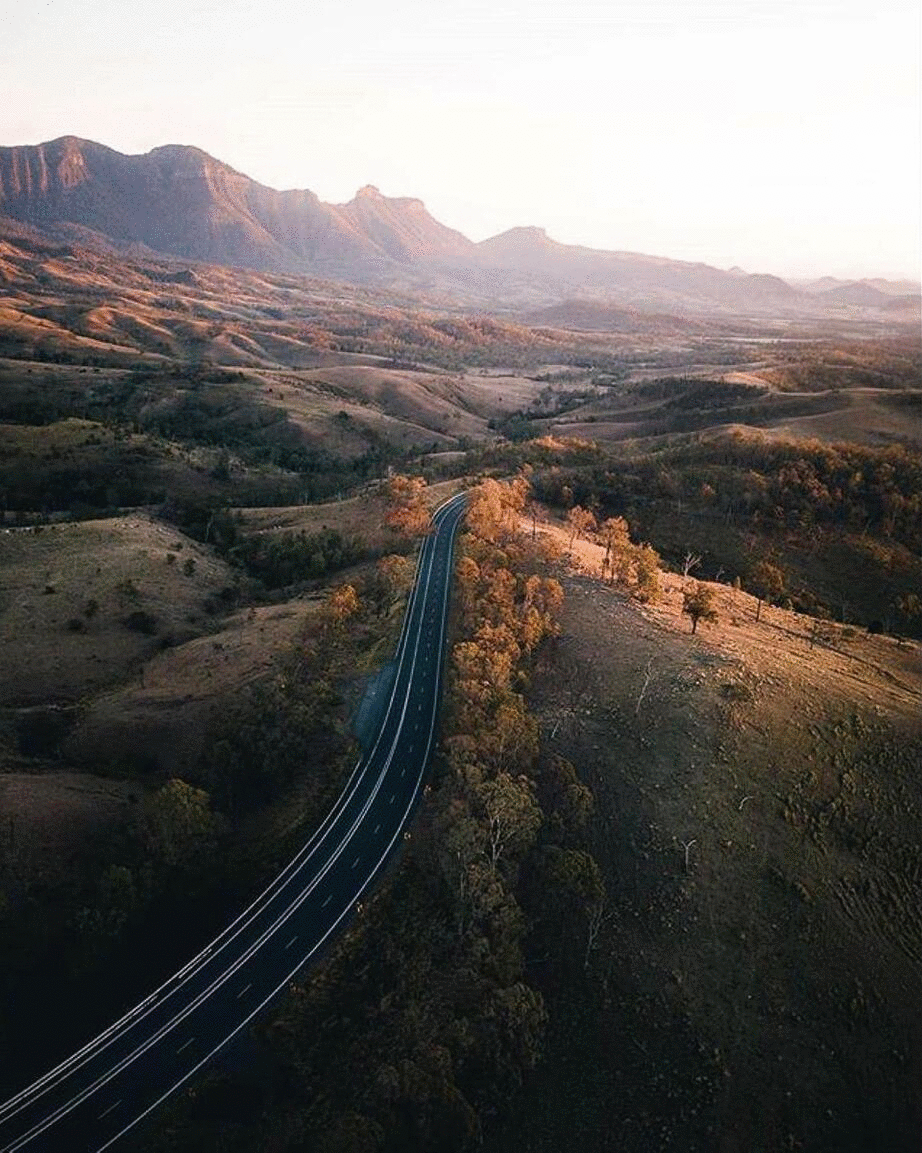 Where To Stay
31 The Rocks
If you're looking for a deluxe country getaway, make your way to Stanthorpe and book a room at 31 The Rocks. The picturesque villas are perfect for a romantic weekend away, overlooking the lush countryside. You won't want to leave your cosy yet stylish self contained villa, complete with its own wood-burning fireplace and continental breakfast.
Diamondvale Cottages
The award for most charming cottage stay in probably the world goes to Diamondvale Cottages & Lodge. These heritage cottages manage to strike just the right balance between rustic authenticity and luxurious vibes, boasting wood-burning fireplaces and all your must-have creature comforts. The property itself is an Australian fairyland, with resident kangaroos and horses adding to the whimsy of your stay.
Girraween Environmental Lodge
As you know, we love an environmentally conscious accom, and Girraween Environmental Lodge ticks all of our boxes. They strive to provide all guests with tranquillity, luxury, and relaxation while mindfully respecting the natural surroundings, and they achieve this with flying colours. If you're an eco-traveller, you can indulge in their bush chalets sitting on four hundred acres of naturally lush landscape with a clear conscience.
Grovely House Bed and Breakfast
Bed? Check. Breakfast? Check. Unbelievable views of the Granite Belt, natural wildlife, and picturesque architecture? Check, check, and check. The Grovely House Bed and Breakfast supplies us with serious Anne of Green Gables vibes with green, sprawling plains and manicured landscapes. Complete with luxury rooms and unparalleled hospitality, this elegant spot provides you with everything you need for your next weekend away.
Whether it's adventure you seek or a luxurious escape you're after, Southern Queensland Country can deliver. Join our 20 For 20 Challenge and make the promise to holiday here this year.
Queensland is good to go, so let's get out there! And remember, always be COVID safe and check operator details and opening times prior to travel.
Editor's note: This article is sponsored by Queensland and proudly endorsed by Urban List. Thank you for supporting the sponsors who make Urban List possible. Click here for more information on our editorial policy.
Image credit: Southern Queensland Country Instagram