Arche Company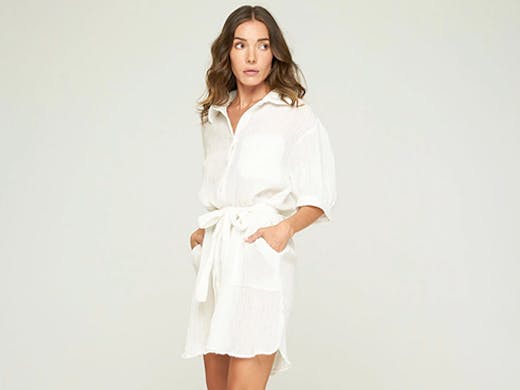 The Verdict
Adjoining the iconic Cafe DBar, dramatically perched atop Point Danger, is where you'll find the Gold Coast's dreamy new boutique, Arche. A delicate revamp of the classic old 1925 Queenslander cottage has transformed the previous gallery into a luxurious lifestyle and design space.
Ali Archdeacon, the youngest daughter of the Archdeacon family who own and operate the building and neighbouring cafe, is the curator of the boutique and new brand Arche.
With an eye for design, Ali is inspired by ethical, sustainable and independent designers. Arche's style is edgy and timeless and has created a niche for the southern end of the Gold Coast and Tweed region by representing leading Australian designers.
The new fit-out is dusted in apricot hues, open white spaces and supersized arch mirrors. With ocean breezes, a garden deck and much-loved Cafe Dbar next door, Arche is an ideal place to shop for stylish clothing items (for him, her and the little one), accessories, home decorator pieces and artwork. Independent designers currently including Bec & Bridge, Elka Collective, Arthur Apparel, The Beach People, Rue Stiic, Will & Bear, Amber Sceats, Dylan Kain and more.
---