Dalas Kitchen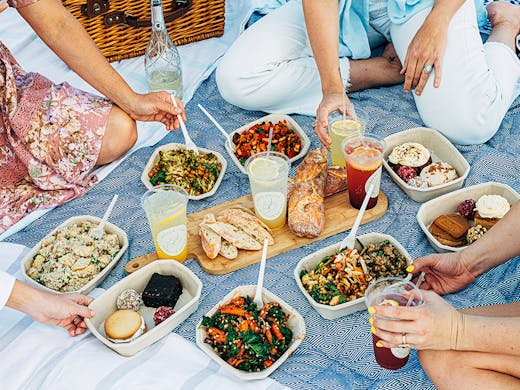 In case you missed the memo, the salad game is changing and the Gold Coast is leading the charge. In our glorious beachside paradise, nothing hits the spot quite like a refreshing summer salad and we might have just found your new favourite salad joint.
The latest newcomer on the Nobby's Beach strip, Dalas Kitchen has their finger on the sweet, summer pulse and are slinging up delicious, wholesome salads to prove it. Husband and wife duo, Michael and Jess Davies were inspired to bring Dalas Kitchen to life when they realised there was a need in the market for fresh and healthy grab-and-go meals and, well, they were craving some goodness. If the line frequently snaking out the door is anything to go by, the Gold Coast needed a salad bar just like Dalas Kitchen and they're certainly delivering.
The exclusively vegetarian (and mostly vegan) menu is not only a party in your mouth, but it also celebrates our local farmers and environment, as all of the produce is sustainably sourced, local and as fresh as can be. The sweet salad bar dishes up a selection of seven signature salads, including goodies like the Bangin' Cauli—a drool-worthy combo of panko-crusted roasted cauliflower, Asian slaw, mint, coriander, peanuts and creamy maple sriracha dressing—and the Pous Pous, which combines Moroccan spiced pumpkin and cauliflower, couscous, feta, pumpkin, candied walnuts and creamy citrus dressing. Who said salad was boring?

Of course, you need a sweet treat to complement your salad (we're all about balance) and Dalas Kitchen has a range of sweet raw treats, cold-pressed coffee and house-made sodas, with thirst-quenching flavours like gingery orange and cherry bomb. It tastes like summer in a bottle. The team's passion for sustainability resonates in every aspect of the business, including having their natural waste collected daily by the Miami Compost Hub, to reduce their impact on the planet, which is pretty damn cool.
Image Credit: Dalas Kitchen
---