Frida Sol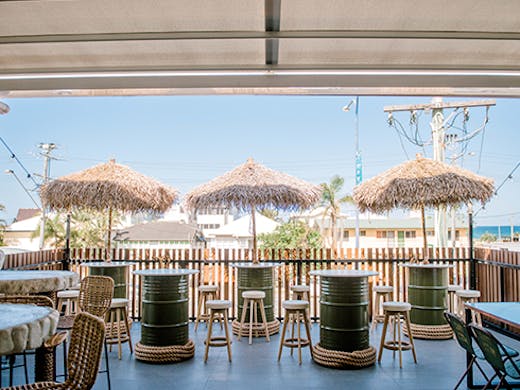 The Verdict
Say hello to Frida Sol, the Coast's newest Mexican bar and taqueria. Frida comes to us courtesy of the crew at Mermaid Beach hotspot Bonita Bonita who wanted to give southern Gold Coast a taste of their mouth-watering eats and cocktails. Their timing couldn't be better.

The menu is full of Mexican classics with a modern twist. Start with snacks like grilled corn smothered in cilantro crema and you can't go wrong with the beef cheek empanadas or the market fish ceviche with cucumber chili salsa and tequila. Just like it's big sister Bonita Bonita, Frida's also offers a bunch of delicious tacos.
If you're having trouble choosing, opt for the 'Feed My Belly' meal. For $40 per person you'll feast on a selection of grilled corn, tostadas, quesadillas, spicy chicken wings and cauliflower ensalada.
The bar is serving up some epic tipples, like the Mama Cass with vodka, passionfruit, pineapple juice, elderflower liqueur and mint, and the Troppo Locco with strawberries, vodka, citrus and lemonade. There's also Burleigh local Black Hops beer on tap, Balter in the fridge, jugs of sangria and a concise wine list.
So this weekend, pull up a stool on the balcony, breathe in the sea air and enjoy!

Image Credit: Kaitlin Maree Photography for Urban List
---