New Wave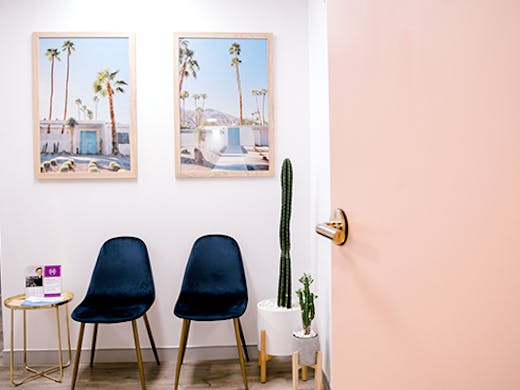 The Verdict
If you like your co-working space with a side of beach strolls, then New Wave is for you. The Mermaid newbie is located a short stroll from the ocean and is just down the road from Bam Bam Bakehouse so your lunch break can now consist of karaage chicken croissants and salted caramel eclairs topped off with a dip in the sea. New Wave boasts a cool, coastal vibe, with crisp white walls, touches of pink, loads of greenery, velvet couches in jewel tones and a cinder block bar.
Even better? The space has options for everyone.
Rent a desk for $125 a week (includes 24/7 access in a secure building plus complimentary two hours of meeting room hire) or book one of the swanky private rooms. There's the 'Relaxed Lounge' which features a large couch, two lounge chairs, a low table and a TV with chrome-cast for $44 an hour. The 'Intimate Meeting' with a round table and four chairs ($30 an hour) and the 'Formal Boardroom' with a large table, eight chairs and a tv for $50 an hour.
You can even rent a virtual office, where for just $44 a week you can use their services without even having to leave your own home. There's also a kitchen, private phone booth rooms, chill out areas and a ping pong table to blow off steam.
Image Credit: Kaitlin Maree Photography for Urban List
---