Parker & Persia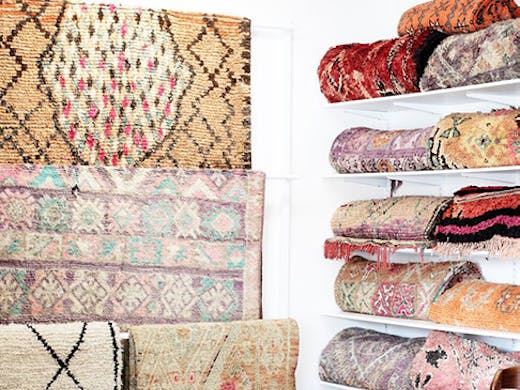 The Verdict
If being confirmed at home this year suddenly sparked a newfound desire to spruce up your pad, we've got just the place to make all your interior design dreams come true.
Parker & Persia started as a hobby when husband-and-wife duo Stephanie and Sam Chilcott began restoring mid-century furniture for their own home. They paired their restorations with vintage Morccan rugs that they'd purchased on their honeymoon and loved the way the rugs and furniture looked together—and so Parker & Persia was born.
Stepping inside the cosy shop is like seeing all your mid-century style Pinterest boards come to life. The Chilcotts source mid-century furniture from all over Australia, select the fabrics for reupholstery and choose each of the vintage Moroccan rugs for the shop. The result is a carefully curated collection of gorgeous, high quality and sustainable pieces that'll not only add a touch of class to your home but also last you a lifetime; wasteful and cheap furniture, begone!
"We love that all of our furniture has a history and that nothing is 'new'," Stephanie says. "It makes each piece special. The same can be said of our rugs, with each one being hand weaved and the pattern or design reflecting a meaning significant to the artist. Our rugs are over 30 years old and each one is completely unique."
Parker & Persia is open Friday and Saturday, 9am - 2pm and any other time by appointment. If there's a particular item you're on the hunt for, just ask the Chilcotts and they'll do their best to source it for you.
Image credit: Parker & Persia
---