St Barts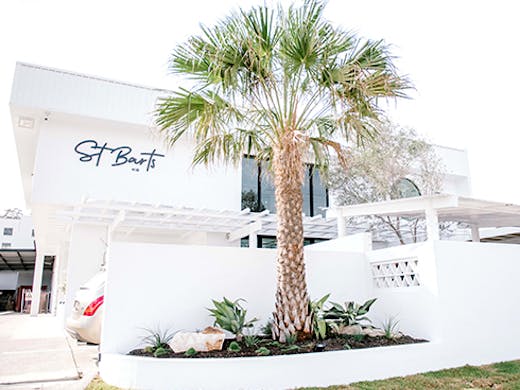 The Verdict
St Barts—a brand that's synonymous with flawless interior style and design—has revealed its third store and new headquarters: a two-storey homewares, furniture and fine art showroom in the Burleigh industrial estate, with an adjoining cafe by the team from Next Door Espresso.
St Barts' gorgeous showroom houses a global collection, hand-curated by founder and visionary Jasmine from her extensive travels across the world. You'll lust over marble urns from India, antique pots from Beijing, fossilised wood side tables from Indonesia and hand-beaded mud chandeliers from Africa. Upstairs, St Barts' sister business FINEPRINT Co., offers a total art solution from limited edition contemporary prints and affordable wall art right through to museum quality photographic reproductions by famed photographer Slim Aarons.
In-store consultants can give you styling tips that will see you blending and layering different genres and textures to create the Pinterest-worthy home of your dreams. If the statement furnishings are out of your budget, potter through ample fashion items, sensory and decorator pieces that'll ensure you don't walk away empty-handed. Before you go, step next door for smooth coffee and beautifully-presented meals at the cafe—Next Door.
Image credit: Kaitlin Maree for Urban List
---