The Gin Parlour & Infusion Bar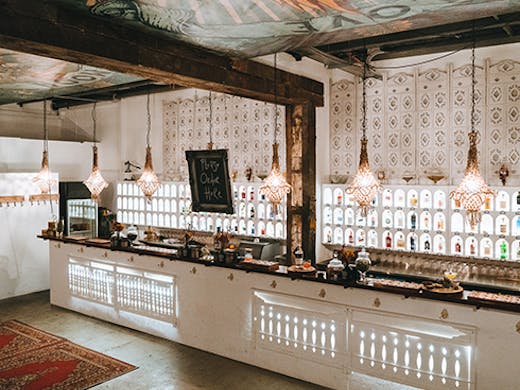 The Verdict
Say hello to The Gin Parlour & Infusion Bar, the gorge new watering hole from the uber talented folk at Miami Marketta. Not simply content serving up some of the best noms at their night market, the team have created a stunning space that is pouring some bloody good drinks from their list of 90 (yes, you read that right) local and international gins.
Not into gin? (Why? How?) No worries. The crew have you covered with plenty of craft beer, wine and bubbles on offer. But perhaps their most exciting tipple is their house-infused spirits, including vodka, whiskey and tequila.
If you're the indecisive type or just want to try as much as possible, we recommend getting one of the gin (or vodka) tasting boards. Each board will feature four gins, with two mixers and a bunch of condiments. There's a menu attached to give you suggestions on how to make the perfect sip or you can go rouge and just do whatever the heck you want.
The space, will also be opening as a restaurant exclusively on Thursday nights with pizza and pasta goodnes from The Italian Job and Mexican noms from Double T. There will also be a jazz band cranking out cool tunes all night long.
Image Credit: Nathan Prostamo for The Urban List
---