The Studio Upstairs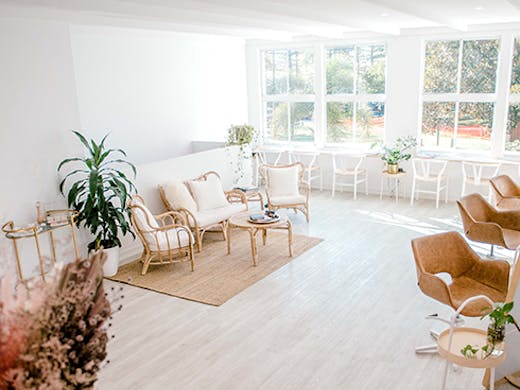 The Verdict
The Studio Upstairs, which sits high above the hustle and bustle of Burleigh's Connor Street, is a bright, calming oasis, home to a collective of talented hairdressers, make-up artists and yogis alike.
The hair salon is proudly part of the Sustainable Salon movement, having up to 95% of their waste taken away to be recycled and repurposed. Need your make-up done before a special event? Some of the country's best and most talented have set up pop up studios here, so keep an eye on their Insta to see who is in town.
The studio is also available for private hire so expect anything from yoga sessions and crystal classes to soul workshops and photo shoots.
Image Credit: Kaitlin Maree Photography for Urban List
---