Uncle Su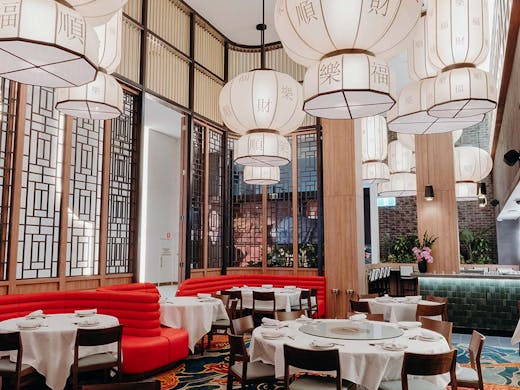 If you haven't visited The Star Gold Coast recently, then consider this your call to action, 'cause you're seriously missing out. The latest newcomer to their incredible array of dining destinations, Uncle Su is The Star's new flagship Chinese restaurant and serves up impressive classic Cantonese cuisine, with innovative twists inspired by local Australian ingredients.
Drawing on Executive Chef Song's passion for letting the natural flavours of fresh ingredients shine, you'll dig into a delicious blend of Cantonese style favourites with a selection of signature Beijing and Szechuan dishes—each made with delicate precision and locally-sourced produce.
From Peking Duck hand-carved at your table to a sensational selection of local seafood to a speciality dim sum menu which is handmade to order, Uncle Su serves up all your favourite Chinese dishes and elevates them to new and lofty heights. Tea is an integral part of the Uncle Su experience, with a dedicated tea connoisseur on hand to guide you through the extensive rare tea range and some of the rarer teas costing up to $90 per pot. Now that's what we call boujee.
The juxtaposition of Chinese tradition and modern Australia in the menu echoes throughout the contemporary dining area, with oversized lanterns, a golden money tree and beautiful koi fish motifs, contrasted by a sea of vibrant colours. If you're looking to impress, dine in luxury in Uncle Su's private dining rooms, which offer an unmatched intimate dining experience.
---