Wavybone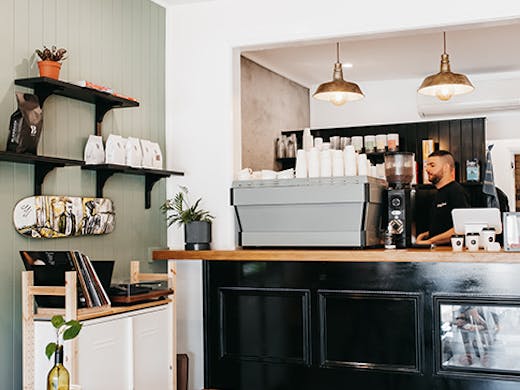 The Gold Coast is definitely in no shortage of trendy coffee shops but when you hear that a retro coffee caravan turned speciality coffee lounge has opened up a second location, you check it out ASAP.
Wavybone rightfully gained a fan following in their vintage coffee caravan serving up delicious brews at events and markets and now has expanded into their seconds bricks-and-mortar location in Broadbeach. Their loyal southern Gold Coast coffee addicts now have a place to get their daily dose of Wavybone's elixir, with the culturally crafted coffee spot having already made its mark on the northern Gold Coast at its OG Chirn Park location.
You know you'll be getting a top-notch cup of locally brewed Blackboard Coffee and the baristas certainly know their way around coffee—expect quality latte art here. Once you've had your caffeine fix, tuck into a sumptuous array of baked goods, gourmet sandwiches and bagels or indulge in one of their signature smashed avos.
Both their Broadbeach and Chirn Park locations are laid back spaces which ooze trendy vibes, with turntables pumping out chill tunes and artsy photos lining the walls. The speciality coffee brand also sells totes, shirts and other funky merch so you can be fully Wavybone-branded.
Image credit: Brooke Darling Photography
---