Whiskey Lounge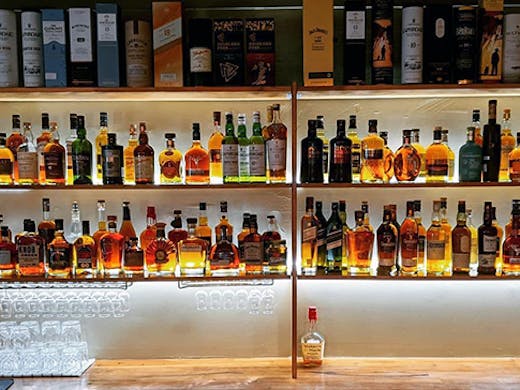 The Verdict
If there's one thing the Gold Coast sorely needed was a dedicated whiskey lounge. Lucky for us, the folks at Whiskey Lounge have basically read our minds.
Tucked away in a quaint spot on Railway Street in Mudgeeraba, this little community hideaway is the perfect destination for anyone looking try new whiskeys, sample old favourites or just even dip their toes (or tongues, rather) in the wonderfully complex, throat stinging world of one of the oldest alcoholic drinks around.
With over 130 varieties of whiskey on hand, there's a lot to sample at Whiskey Lounge, no matter your level of whiskey appreciation. You can stick to local, Australian varieties or travel the world with whiskeys from North America to France, to Japan, India and more.
Because Whiskey Lounge is a small bar operation, you can even bring your own grub or takeaway and chow down while making your way through the impressive menu and soaking in the cosy lounge vibes.
Whiskey Lounge is open Tuesday to Sunday with varying hours, but make sure you book ahead of time to avoid disappointment.
Image credit: Whiskey Lounge
---