127 Brunswick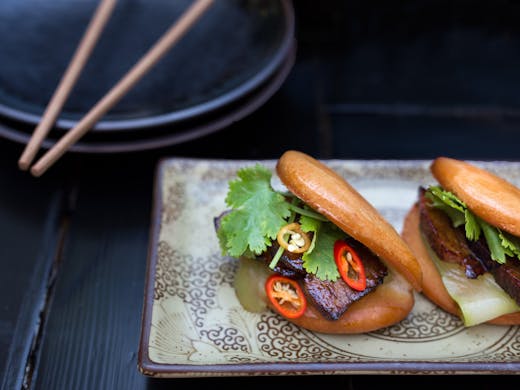 The Verdict
With five different venues under one roof, 127 Brunswick Street is a fantastic new venue that's all about the good times - no matter when you arrive.
The petite street-side Coffee Stop window and Ichi Ni Nana street food hatch serve up caffeine hits and delicious lunchtime snacks from 7am, with the Village People Hawker Food Hall serving street food in an absolutely stunning above street-level dining hall from midday onwards.
If you're in for a Japanese feast, book a table at Ichi Ni Nana's Izakaya, where you'll find some of the best sushi in the city. Ready for some rooftop cocktail action? The Upside Rooftop Bar has you covered until late. If there's one Melbourne venue you'll never have to leave, this is it.
Photo credit: Brodie Chan
---