Happy Place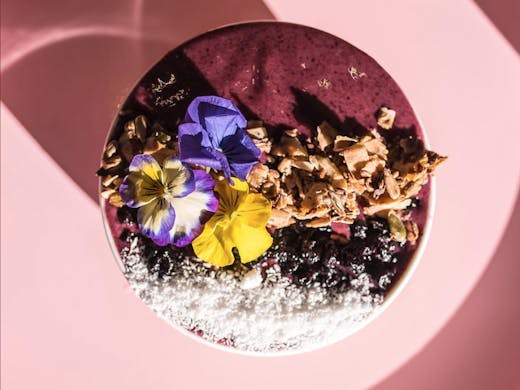 The Verdict
Attention healthy food lovers! Celebrity nutritionist Lola Berry is delivering the goods with her new café. Located in the South Melbourne markets, this paleo, vegan friendly café is your new best friend.
Happy Place aims to be beholden to its namesake, and Berry is showing Melbourne that being healthy definitely doesn't mean being boring!
You can treat yourself to chia puddings in the morning, and mix and match salads for the perfect lunchtime meal. While there are 8 seats in the café, these meals are designed to be easy to grab take-away. There's seared tuna or kangaroo balls, poached chicken, and a bunch of mouth-watering smoothies (think Strawberry Kisses made with strawbs, cashews, rice malt, and other goodies). And to warm us up, Happy Place has turmeric, beetroot and mushroom lattes.
Still not convinced? There's also a raw sweets counter to keep us in check. It's filled with key lime pie, snickers bar and mint slice. This place isn't just gluten-free, dairy-free and refined sugar-free, but also FODMAP friendly. Say goodbye to boring salads, Happy Place is here to keep us healthy and, most importantly, happy.
Image Credit: Happy Place via Instagram.
---