Lawyers, Guns & Money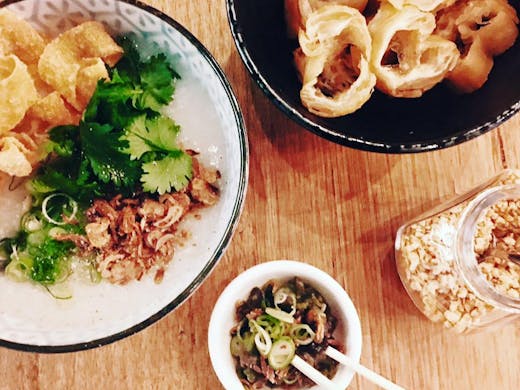 The Verdict
If you die a little inside every time you see the obligatory smashed avocado and sourdough toast on a Melbourne brunch menu, then head into Lawyers, Guns & Money.
Congee (a type of savoury rice porridge) dominates the breakfast menu, with plain congee starting at just $9 for a steaming, soul-warming bowl. DIY brunch-ers can choose to add additional condiments, and sides include crispy wonton skins (yes please), spicy pickles—or for the brunch-venturous—masterstock braised honeycomb tripe and pig's ears.
Sceptics can fall back on Hong Kong-style French toast, a dish of fried milk bread stuffed with sweet Nutella and served with maple and condensed milk syrup. There is also a selection of lunch-friendly sides like spicy fried chicken inside this no-frills eatery.
Take the plunge and leave the sourdough at home this week.
Image credit: Lawyers, Guns & Money via Facebook
---