Merricks Creek Cellar Door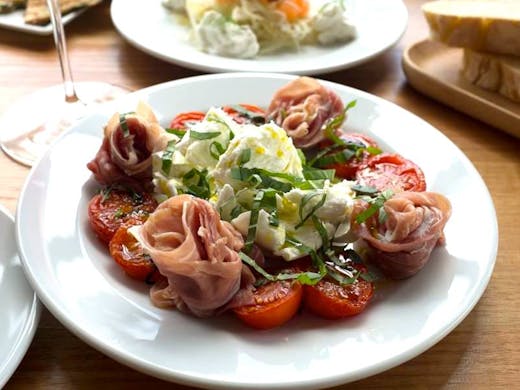 The Verdict
Merricks Creek Cellar Door offer the perfect lunchtime spot for all grazing and wine-sipping lovers. This picturesque vineyard specialises in pinot noirs and chardonnays, all of which you can enjoy while admiring the stupendously beautiful view.
All of the food has been specifically chosen to accentuate their fine drops and are best shared with someone who you trust... we recommend ditching that person who always eats your half, as the food is just too good to miss out on.
Our highlights include the twenty month aged Italian proscuitto di Parma, Shaw River buffalo mozzarella, tomatoes and basil with ciabatta as well as the famous Kahlua espresso deconstructed tiramisu. It's the bomb-diggity.
You should know this is well worth the drive, folks.
Image credit: Merricks Creek via Facebook
---
You May Also Like