Mill & Bakery at Central Pier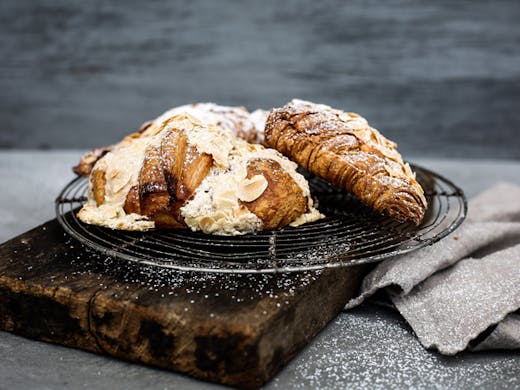 the verdict
Nothing beats fresh baking, and if you're on the hunt for some of the best breads, cakes and baked treats in Melbourne, you'd be a fool to bypass Mill & Bakery at Central Pier.
The Docklands café-cum-bakery is a hidden gem if ever there was one. Situated by the riverside, this cute venue is home to some of the most talented pastry chefs and bakers in the three thousands, making for tasty breakfast and lunch options, as well as a variety of wedding and events cakes that will have your guests begging for another slice!
With a variety of T2 teas, filled baguettes and individual cakes on offer, you'll find more than the standard coffee and scroll offering at Mill & Bakery. From fruit-topped tarts to drool-worthy chocolate slices, cream-filled scones to light, fluffy quiches, the daily menu always manages to delight us. Better yet, this riverside beauty also serves a traditional high tea. Did somebody say three tiers of mouth-watering pastries? Hell yes!
Whether you are in search of a 3pm pick-me-up, a tasty lunch, or some freshly baked treats to go, Mill & Bakery is a cracking Docklands find that we just keep coming back to. Do yourself a favour, pastry fans.
Image Credit: Mill & Bakery at Central Pier
---