Milu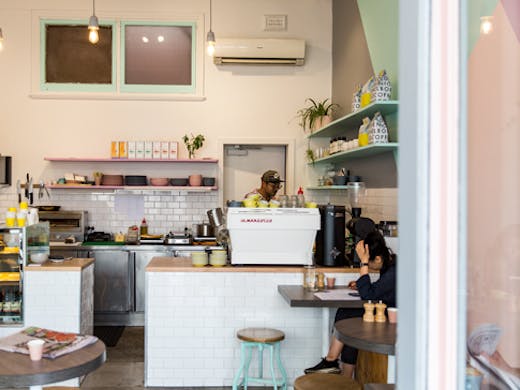 The Verdict
Don't let the adorable pastel decor at Milu fool you into thinking this is just a cutesy Instagram-worthy destination—besides the cozy atmosphere, Milu co-founders Anita Mariniello and Reza Tjoeka are not messing around when it comes to food.
Both hailing from the hospitality industry, Anita and Reza wanted to transform their passion into a joint venture that would leave their patrons happy and satisfied—we think they've definitely succeeded.
Not only is the customer service at Milu on point, but every single dish and drink is tasty and photogenic—what more could you want from a local brunch spot?
If you're looking for something bready, bite into the spicy egg and Sriracha maple bacon roll or any of their open toasted sandwiches (the avocado, roasted beetroot hummus, feta and seeds on fresh pumpkin bread is a must). For those of you who can't go without their daily serving of eggs, you can have them whatever way you like, while the health nuts can dip into one of Milu's super filling smoothie bowls.
In terms of drinks, well...it's Melbourne, so let's just say Milu does not disappoint. With fresh Niccolo coffee and plenty of healthy beverage options (kombucha, tea, juice, etc.), we promise you won't go thirsty.
You can pop in at Milu for a coffee, a snack or a meal, Monday to Friday from 6:30 am to 3:30 pm and Saturdays from 7:30 am to 2:30 pm.
Image credit: Annika Kafcaloudis
---