Nonna's Cucina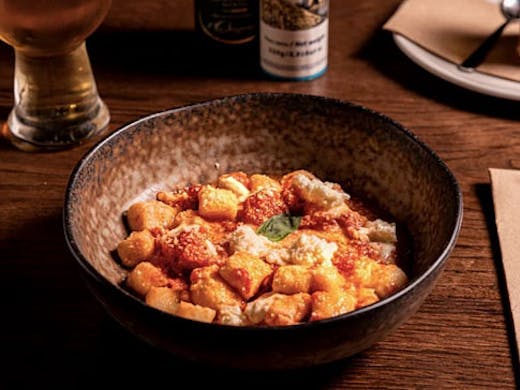 The Verdict
Abruzzo meets Port Melbourne at Nonna's Cucina, the newly-opened Italian restaurant in the historic Floodgate Hotel.
With two other successful Italian restaurants under his belt, owner, head chef and Abruzzo native Dario D'Agostina brings over 20 years of hospitality experience to the table. The approachable menu strives for absolute authenticity, features cuisine from Italy's best-kept secret: Abruzzo.
Dario's dishes make the most of humble ingredients to produce simple yet satisfying dishes, with something on the menu to please everyone. Try the Chitarra Cacio e Pepe, the ultimate food of homemade egg pasta typical of Abruzzo, mixed through with rich pecorino cheese and toasted black pepper, or the rich Seafood Brodetto stew, using fresh seafood sourced from the market every day.
Whatever dinner dish you decide on, it is absolutely crucial that you don't leave without trying the Tiramisu; a quintessential Italian dessert following Nonna's very own recipe.
Image credit: Supplied
---