St Gerry's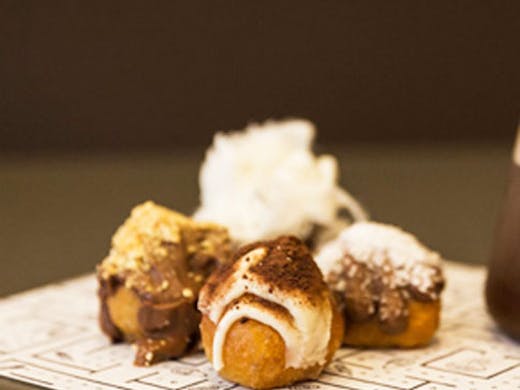 The Verdict
Once upon a time, the golden goodness that is St Gerry's Greek doughnuts and other world-sourced desserts were onaccessibleble from a roaming food cart at pop-up events around Melbourne.
But now there's officially a one-stop-shop where you can the doughnuts on the regular.
Made to order in front of you, St. Gerry's uses a combination of modern and traditional flavours that will leave wanting more. You'll kick yourself if you miss out on nabbing one of their fudge puppies too... waffles on a stick with apple and cinnamon? Yes please!
Pop onto their website to see where they're going to be next—because you don't want to miss out on one of those pups.
Photo credit: St Gerrys
---