The Hot Bird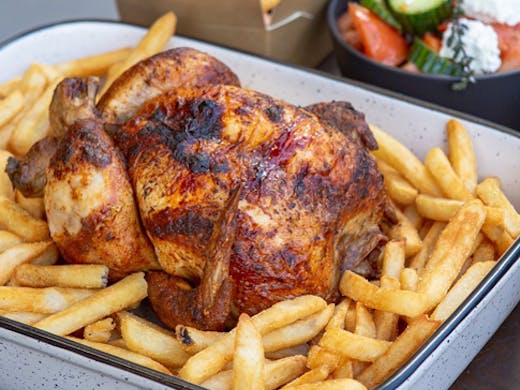 The Verdict
Opening a restaurant during a pandemic is less than ideal, but for The Hot Bird team, they've made the best of a bad situation.
The Cheltenham charcoal chicken shop has a menu that is rooted in the Melbourne chicken shops that popped up all over the joint in the 70s, with modern options that you'll come to love.
The Hot Bird's icon is the roast chicken, roasted on a rotisserie, and marinated in The Hot Bird's special herbs and spices. You can grab that in whole, half, and quarter portions. You can also grab roast chicken in a meal with chips or salad.
Other options on the menu include loaded chips, sides, and a range of delicious burgers featuring their free-range chickens that can also be ordered as a wrap.
The Hot Bird is open daily until 8pm.
Image credit: The Hot Bird
---