Toast It!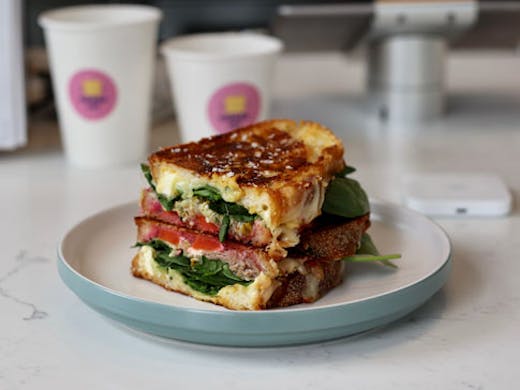 The Verdict
Moorabbin is an area that has changed a lot over the past few years. Its industrial area has become home to breweries and eateries dotted between auto repair joints, cabinet makers, and manufacturing businesses.
That expansion of food and drink options has made its way further up South Road to the centre of Moorabbin—which is now home to Toast It.
Toast It, as you might have guessed, makes toasties. And bloody good ones at that.
There are twelve different types of toasties on their menu, which can be made on either sourdough pagnotta, rye sourdough pagnotta, or gluten-free bread.
Flavour combinations include The Classic, with vintage cheddar, mozzarella, tomato, ham off the bone, Japanese mayonnaise, and dijon mustard; The Holy Schnit with a panko-crumbed chicken schnitzel, vintage cheddar, parmesan, tarragon, smashed avocado, red capsicum, and Japanese mayonnaise.
There are also vegetarian and vegan options available.
Toast It also has a range of kids jaffles, and serves the usual fare when it comes to coffee and tea.
Image credit: @stewmadethis
---