True North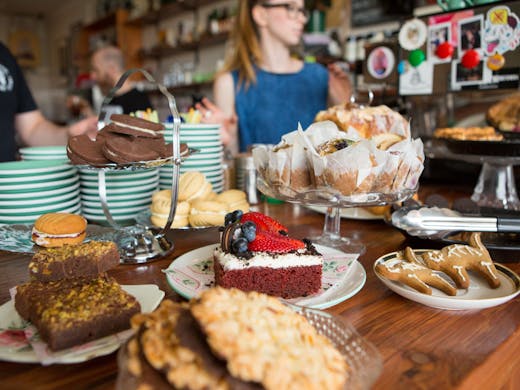 THE VERDICT
One of Coburg's hippest cafes, True North, has had a face lift and we couldn't be more excited! Not only can you still indugle in the usual suspects of rich tacos and decadent breakfast burritos, but the team behind the cafe have also served up a brand new dinner menu, $10 curry and beer nights, an array of local beers and a cheeky new range of cocktails (including the Cyndi Lauper) that pair brilliantly with it's newly extended opening hours on Thursday - Saturday.
Already locally reknowned among breakfast fiends for its insane brunch menu, this grassroots cafe (and bar!) now showcases Coburg's freshest local produce while delivering flavour-packed South Amerian-styled lunch and dinner dishes to the Melbourne food scene.
For owners and self-confessed spice enthusiasts, Nadia and Brett, delivering a venue that serves up food people love and a place they can meet is their number one priority, and with True North's relaxed vibes, quirky interior and bottomless filtered coffee, the people of Melbourne no longer need to go far for a night out.
We recommend trying their breakfast burrito with jalapenos or their American inspired sweet pie of the day.
Image credit: The Urban List
---