Vesper Bistro & Bar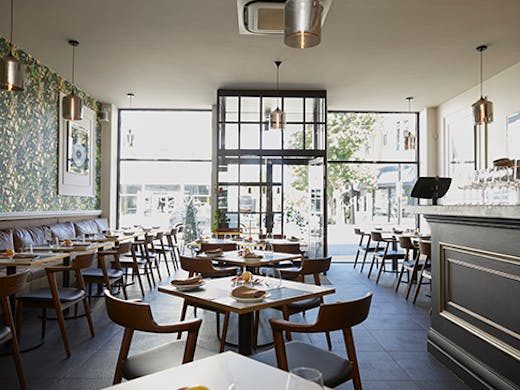 The Verdict
The southside of Melbourne just continues to blossom with exciting new spots, Vesper Bistro & Bar is one such addition. Residing in South Yarra, Vesper is bringing its unique flavour of southern European based dishes. Its cuisine is heavily inspired by the Mediterranean islands within the Aegean sea, think the coastline and islands that stretches across Greece to the Cote D'Azur, and Balearic Islands.

A fairly new player in Melbourne's gastronomical world Vesper has been delighting diners for since opening up, headed up by Francesco Castellana in the kitchen who was born into the splendor of Italy in the Mediterranean, the chef has crafted his experience of the years having spent time working at Per Se one of New York's finest as well as Melbournes very own fine dining jewell Vue de monde.

The owners Duncan and Marlane Fraser-Smith along with Castellana's inspiration for Vesper was to fuse the Mediterranean aesthetic within a luxury environment. The space is a perfect pair of the two with rich coastal blues alongside heavy swaths of white that give that European bistro feel. The menu leans heavily on the oceanic theme of the restaurant with a range of seafood-based dishes like the rockling fillet, with prawn, seaweed and saffron Bearnaise—as well as the red snapper fillet, with seven olive ragout and potato crisps.

The wine line as you'd expect includes a slew of heavy hitters from the Mediterranean and Aegean region as well as quality Australian drops that have been refined down to curated selection through tastings between staff and customers.
If all that was enough to entice you there's also a hidden bar that exists on the premises along with a secluded euro-style courtyard that should be enough to get you over the line. Let us know if you find it.
Image credit: supplied
---