Zero Gradi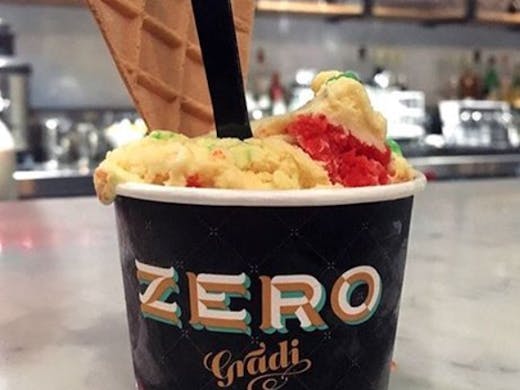 The Verdict
Zero Gradi is the gelateria you need in your life that you didn't realise was missing! Younger sibling to old favourite 400 Gradi, 400 Gradi Cicchetti and Gradi, Zero Gradi churns out fresh gelato every day to compliment your carbo loading food comas (from one of the Gradi's or elswhere) and all your Brunswick gelato cravings.
Located a few doors down from the original 400 Gradi on Lygon Street, Zero Gradi (get it??) features no less than 12 different gelato flavours daily, all made fresh and in the most traditional of Italian gelato methods.
After a soft opening throughout early April, Zero Gradi is officially open and will definitely cause more strife in the arguments as to what is the best gelato chain in our fair city... So do yourselves a favour and get to Lygon Street and check out the new kid on the block.
Photo credit: @zero.gradi and Zero Gradi Facebook
---