Taylor Swift is BACK… though you might not quite recognise her. Throwing the world into a frenzy last Friday with the release of new lead single "Look What You Made Me Do", Taylor's done anything but shake her past year of drama off. With the jury divided on the song itself, Tay Tay's latest super subtle and lyrically ambiguous music video only proves the Queen of Snakes has moved on and has learned the benefits of forgiveness and maturity (*sarcasm off*).
Every bit as dark, vengeful and epic as we were promised, here are our 31 first thoughts on T-Swizzles latest offering:
1. Post-apocalyptic views? This is going to be interesting…
2. A tombstone. Didn't see that one coming.
3. Oh HELLO. Someone's a fan of The Walking Dead.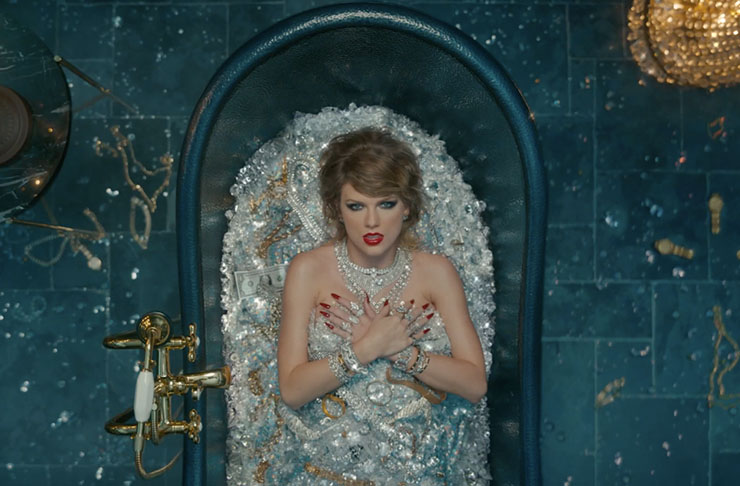 4. A bath full of diamonds? Will there be room in there for your ego?
5. She's really going for the subtle approach...
6. Note to self: never piss off Taylor Swift. You'll get an entire album about it.
7. Is she looking into my soul?
8. If we were Kim and Kanye, we'd be a little scared.
9. Taylor is the queen of the snakes.
10. She's being served tea… make of that what you will.
11. Hope she has insurance. That car looks like a write-off.
12. Miley, is that you?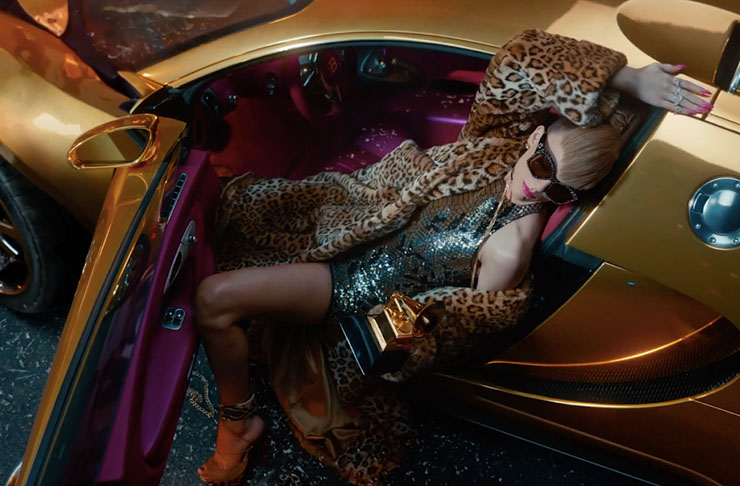 13. There's never not a bad time for a photo opp with your Grammy.
14. Halle Berry WHO? Loving the Taylor Swift Catwoman remake.
15. Anyone else notice the "stream co."? Not even Spotify is safe...
16. Taylor's getting kinky… and we're not sure how we feel about this.
17. Getting that squad in FORMATION.
18. Speaking of Formation…
19. So. Much. Strutting.
20. Why would a plane need wings anyway? They're just for decoration, right?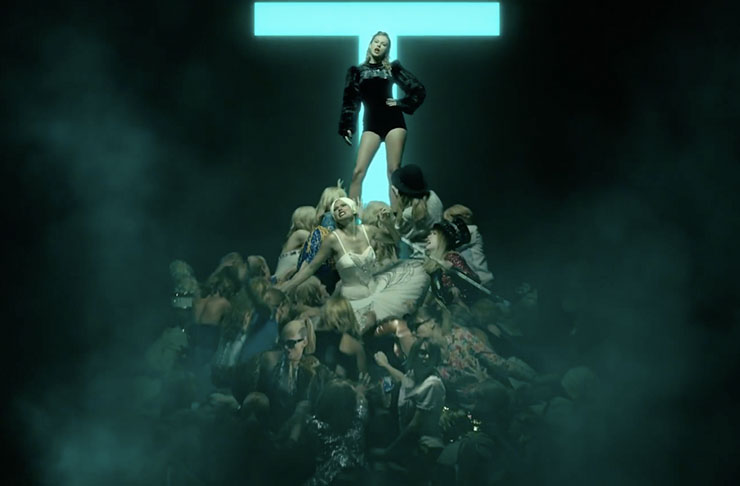 21. Taylor Swift, standing atop Taylor Swifts, signing about Taylor Swift.
22. Jenny Humphries from Gossip Girl is doing amazing.
23. The old Tay Tay was found DEAD.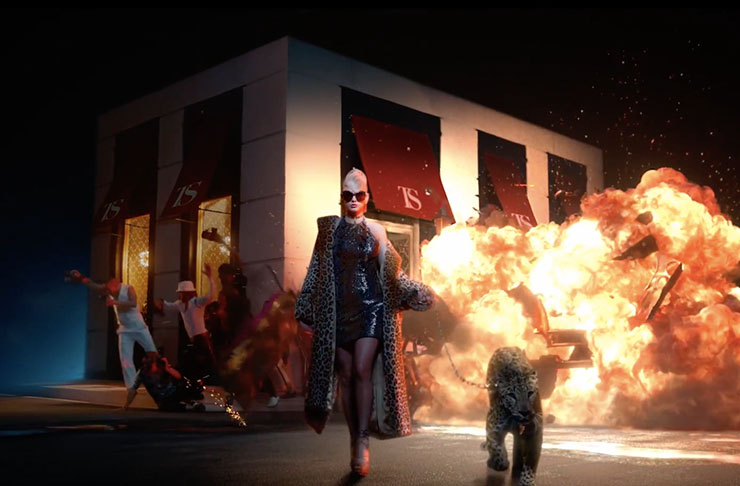 24. Directed by Michael Bay.
25. Someone got some dancing lessons!
26. Oh, we're lifting motorbikes now? We're terrified so we'll go along with it.
27. AW, all the old Taylors! #wherearetheynow
28. One for each of her personality?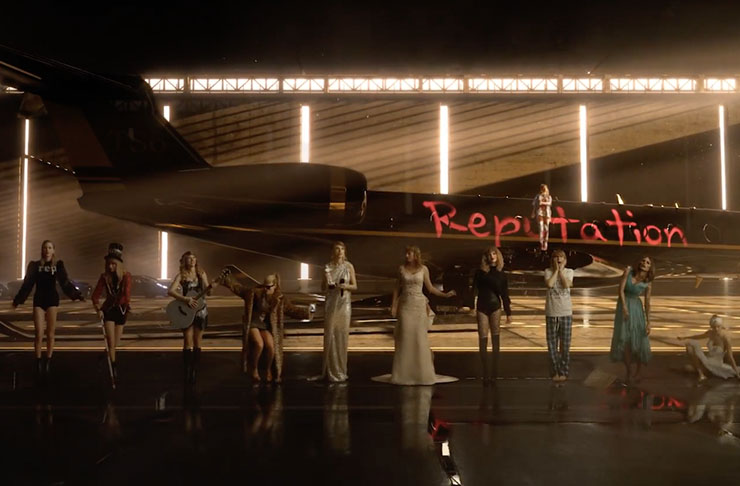 29. Best. Line-Up. Ever.
30. You could say she's self-aware.
31. "SHUT UP!" Me too, Taylors. Me too.
32. You guys have GOT to see this:
Link
Image Credit: Taylor Swift - Look What You Made Me Do