Whether you're a life-long bookworm or you've never quite gotten into reading, now is the perfect time to fall in love with books. As it's our 10th birthday we asked for your favourite read right now and you didn't disappoint. From crime and romance to non fiction wonders and heartbreaking reads, there's something for everyone in this list.
The ultimate way to escape reality and travel through time periods and continents, put these epic books to the top of your reading list.
Seeing Other People
By Diana Reid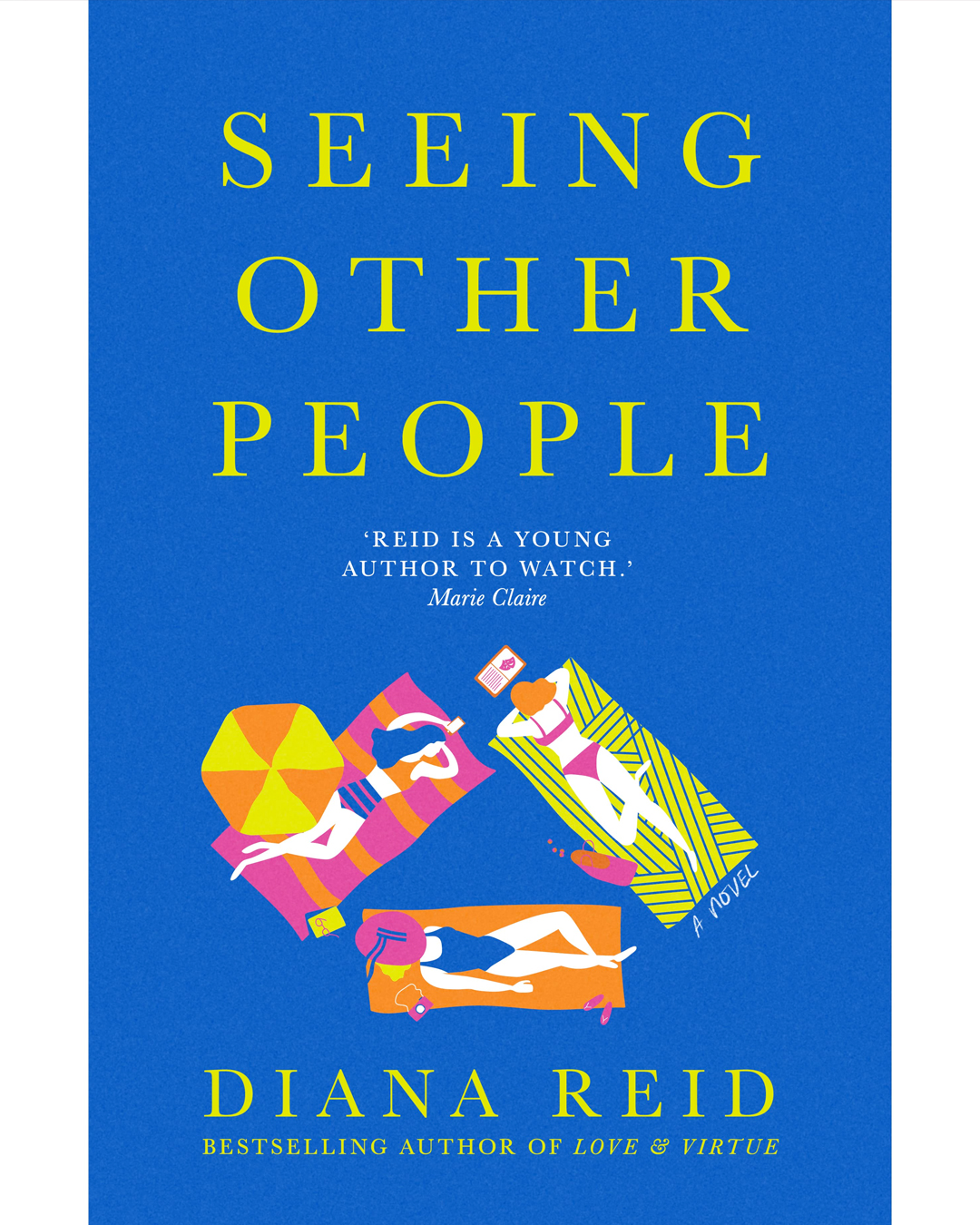 If there's one book we've been waiting for, it's Diana Reid's Seeing Other People. It's been just over a year since Reid's debut novel, Love & Virtue, hit shelves and rocked the literary boat so strap yourselves in for your summer reading essential. After two years of lockdowns, Eleanor has just broken up with her boyfriend and Charlie's career as an actress is starting up again. They're finally ready to pursue their dreams—relationships, career, family—if only they can work out what it is they really want. When principles and desires clash, Eleanor and Charlie are forced to ask: where is the line between self-love and selfishness? In all their confusion, mistakes will be made and lies will be told as they reckon with the limits of their own self-awareness. Seeing Other People is the darkly funny story of two very different sisters, and the summer that stretches their relationship almost to breaking point. Buy it here.
Sad Girl Novel
By Pip Finkemayer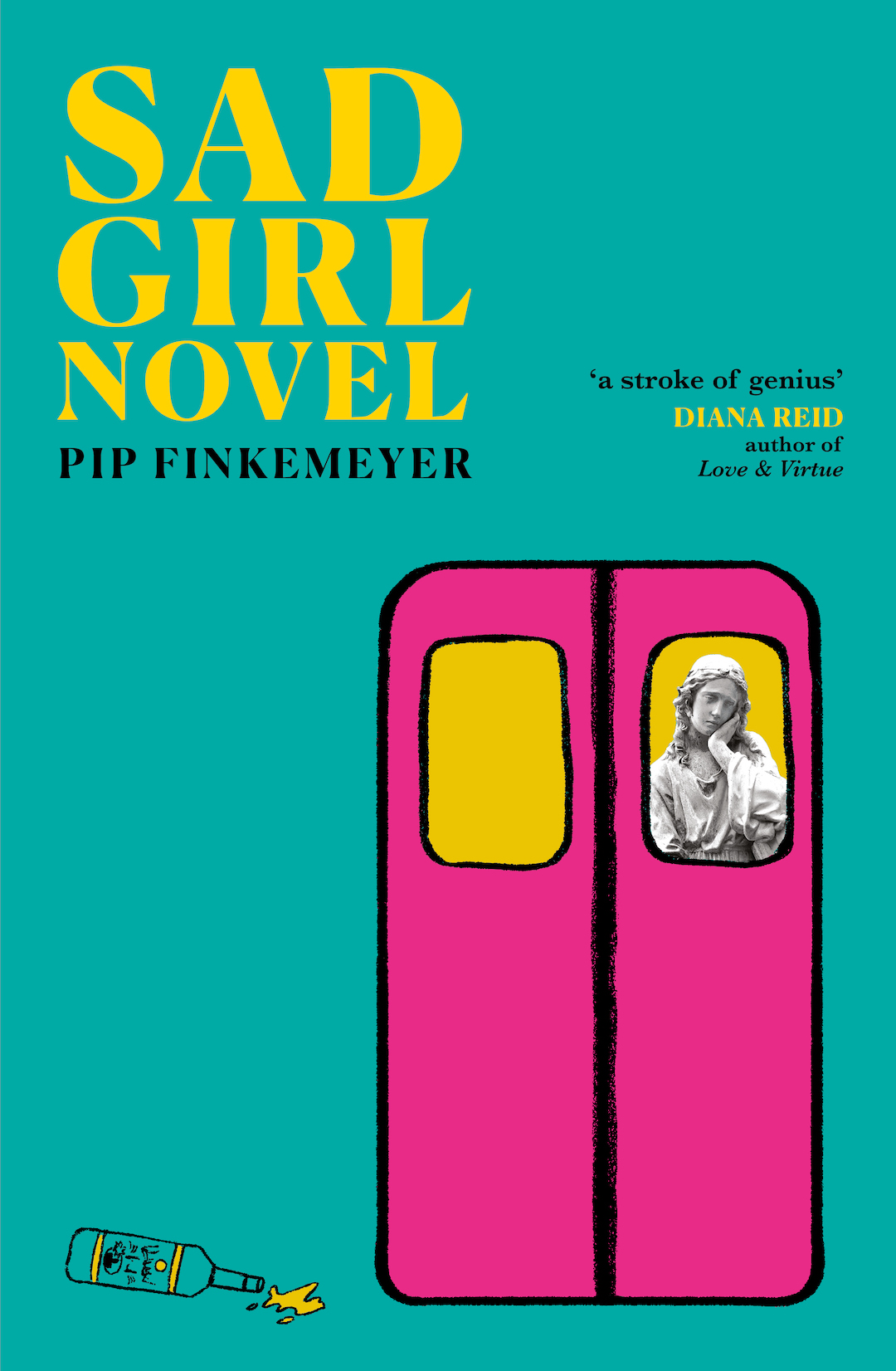 If you finished Seeing Other People in record time, pick up a copy of Pip Finkemayer's stunning debut, Sad Girl Novel. Told through the eyes of Kim, a twenty-something Australian navigating the complexities of love, friendship, and mental health in Berlin, this novel will have you laughing, crying and wanting more. A book about finding yourself, losing yourself and everything in between, Finkemayer will draw you in with her stark realism and heartbreaking honesty. Buy it here.
Over This Backbone
By Ya Reeves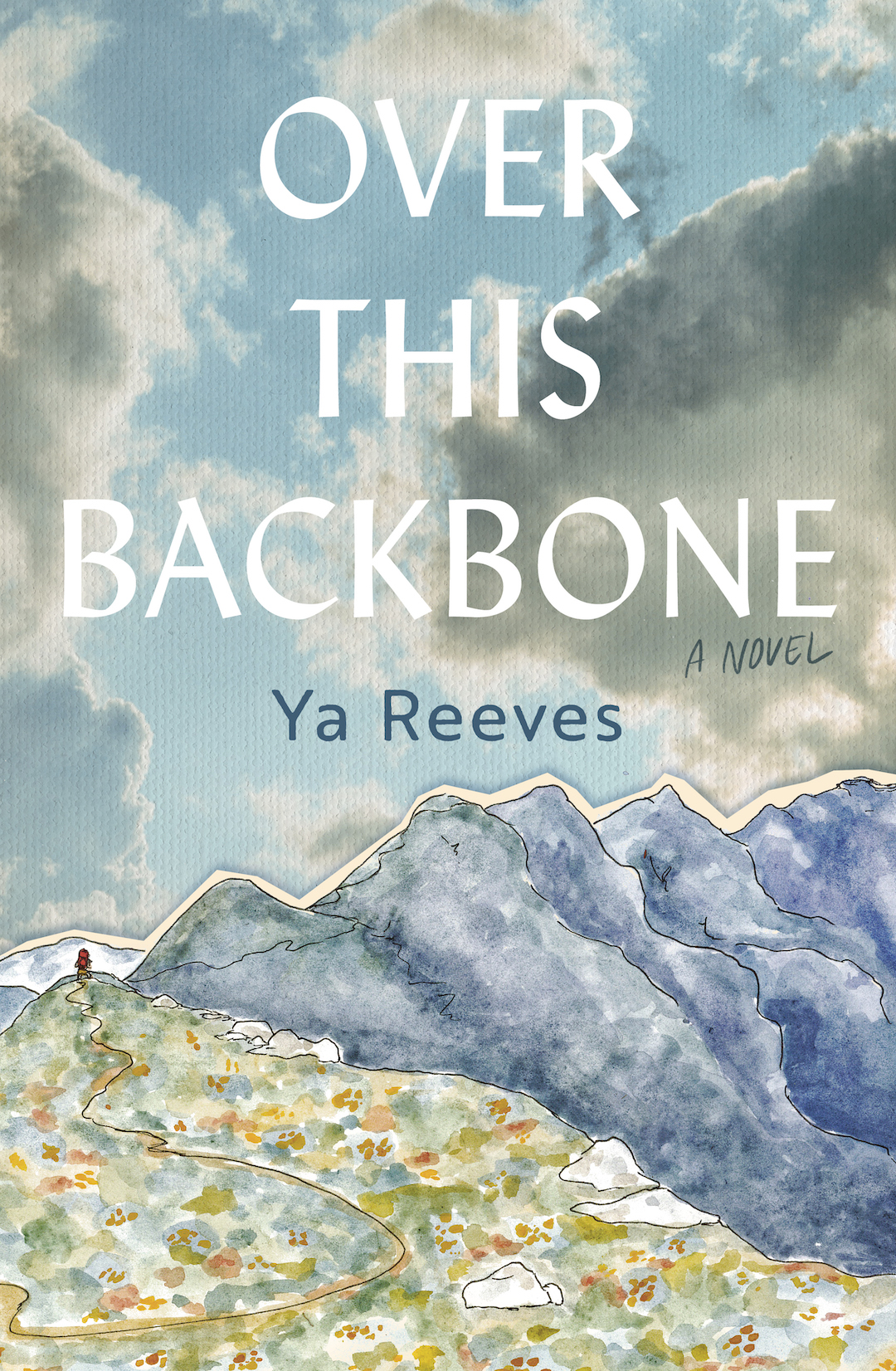 Over This Backbone takes readers on an emotional journey that moves seamlessly between Peta's present-day trek across the Australian Alps Walking Track and her turbulent past. As the story unfolds, you'll witness Peta's transformation and her journey of self-discovery as she runs from the toxic relationship which drove her to walk the 680km alone. Follow Peta as she rebuilds her strength and fall in love with the Australian landscape in Ya Reeves' debut novel. Buy it here.
The Ninth Life Of A Diamond Miner: A Memoir
By Grace Tame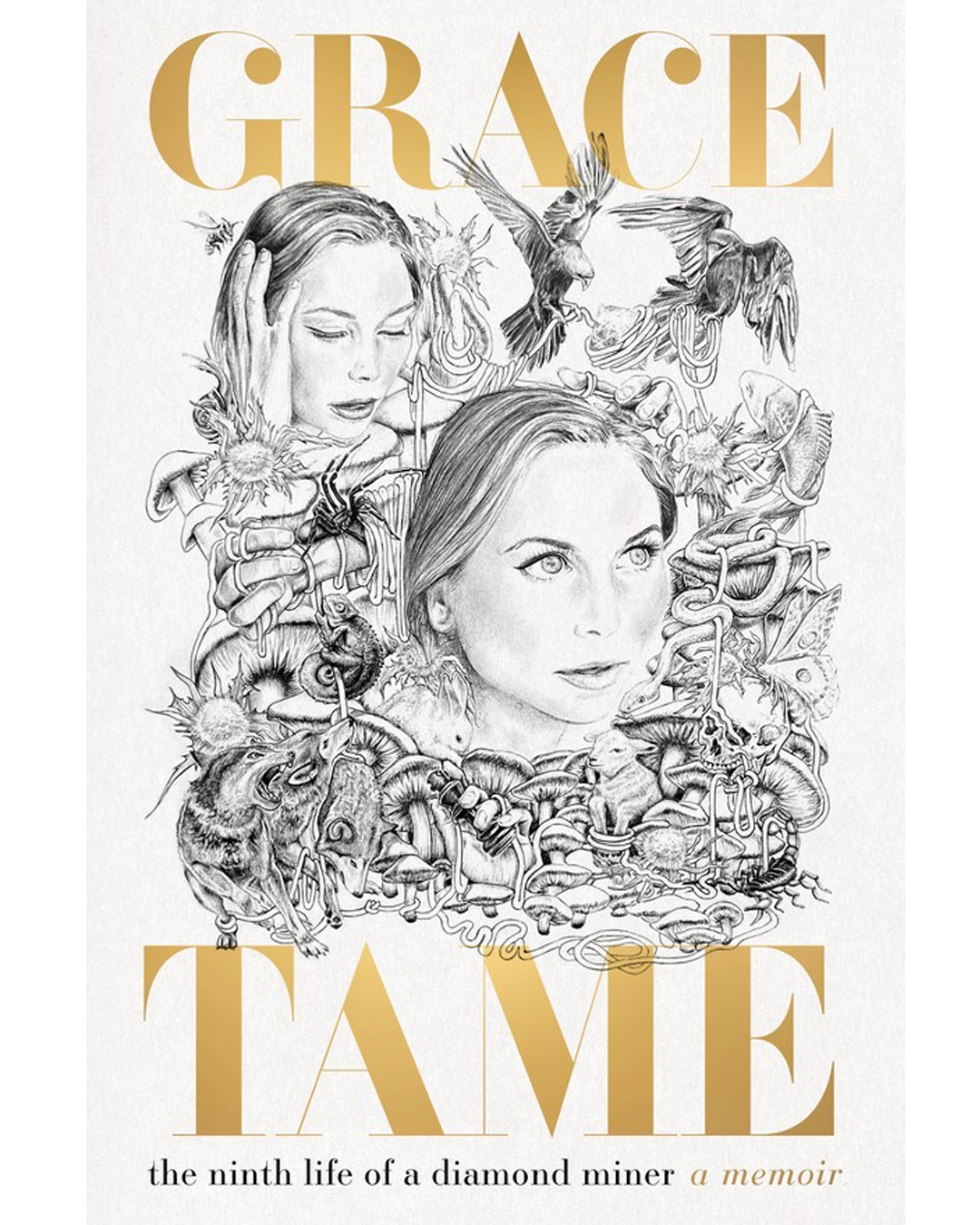 Yep, the legend that is Grace Tame has written a book and it's set to hit shelves this September. Titled The Ninth Life of a Diamond Miner, Tame's memoir is everything you'd expect it to be—sharply intelligent, funny and an essential read with an optimistic vision for our future. She's also illustrated the cover "using a cheapo $1 ballpoint pen from Woolies". We already love it. Buy it here.
Wildflowers
By Peggy Frew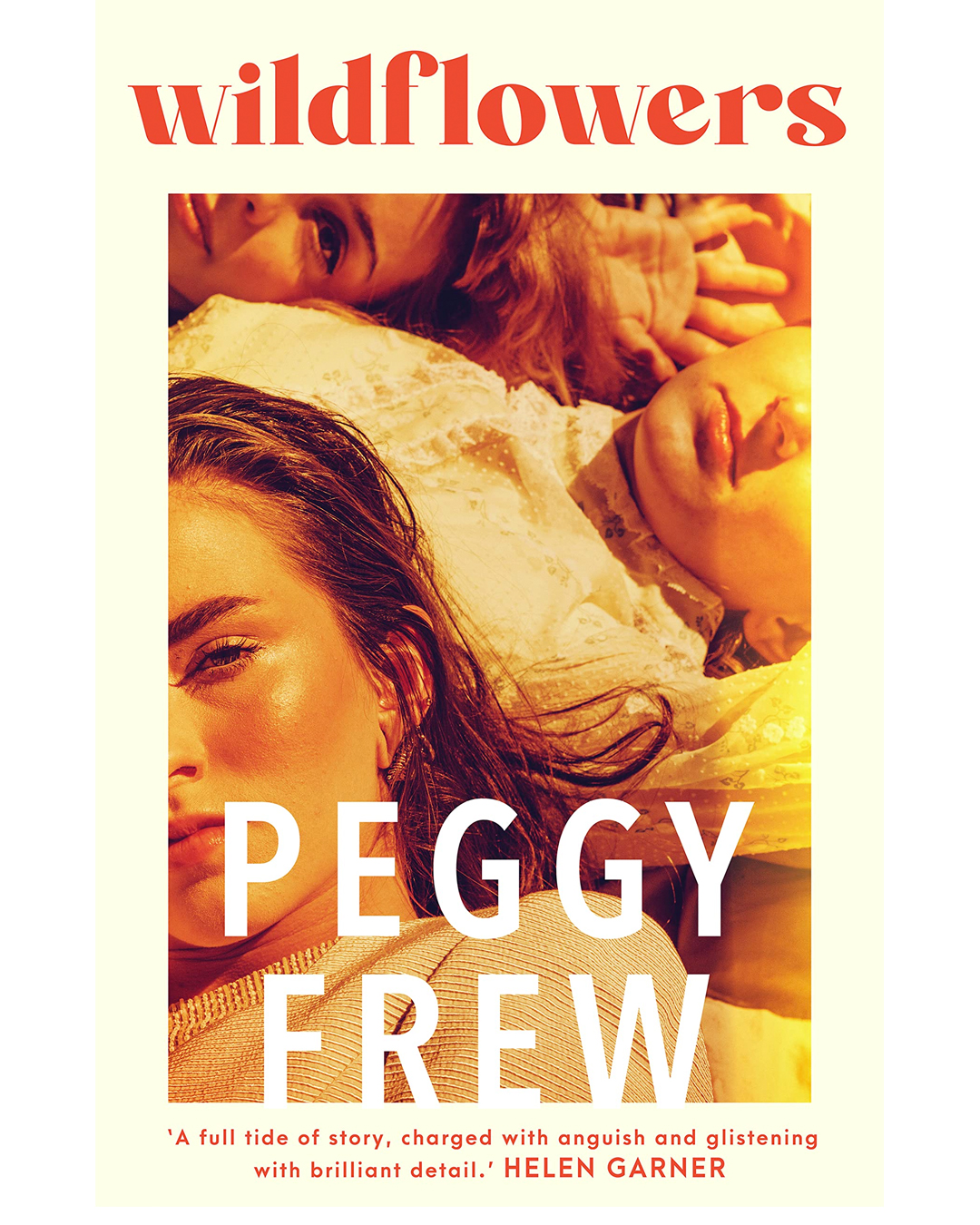 Meg and Nina have been outshone by their younger sister Amber since childhood. But Amber's life has not gone the way they all thought it would and now the three of them are together for the first time in years, on the road to a remote holiday rental in Far North Queensland, where Meg and Nina plan on helping Amber overcome her addiction. This one will be pretty impossible to put down. Buy it here.
This Devastating Fever
By Sophie Cunningham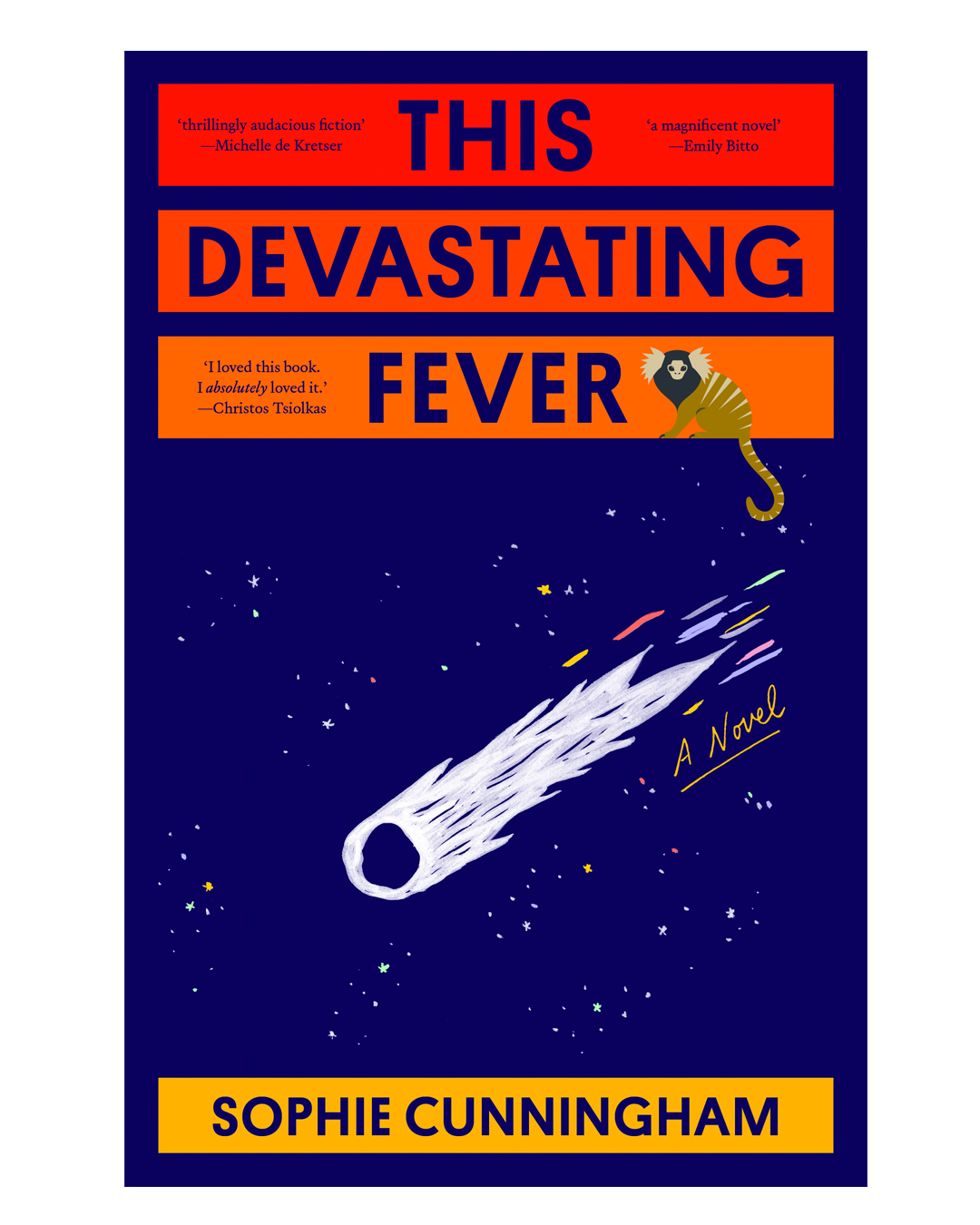 This Devastating Fever feels a bit like a blast from the past and in the best way possible. This is Cunningham's first fiction in almost 15 years which, to us, is already a sign that you should run to the bookstore and buy it now. Written from the perspective of Alice, this one takes you back to a time when worse disasters were yet to come. Environmental collapse. The return of fascism. Wars. A sexual reckoning. A plague. Buy it here.
The Lessons
By John Purcell
Alright, this is the comfort read for you when everything else in your life is spiralling—thank us later (especially if you go weak at the knees for any book featuring themes around love and betrayal). In 1962, teens Daisy and Harry meet, it feels so right they promise to love each other forever. However, in 1960s England everything is stacked against them: class, education, expectations—it's a no dice kind of situation. This one feels like Persuasion and A Room With A View. Buy it here.
Forty Nights
By Pirooz Jafari
Tishtar runs a small legal practice in Melbourne where he has a new client, Habiba, who wants to bring her orphan nieces to Australia from war-torn Somalia. He is also a migrant, having left the civil unrest in Iran to find a new life in a new country. As Tishtar becomes consumed with Habiba's tales of war-torn Somalia, his own childhood memories return and he reflects on the time he spent at his grandmother's house to escape the atrocities that unraveled post the Islamic Revolution.​ Buy it here.
Something Blue
By Alex Sarkis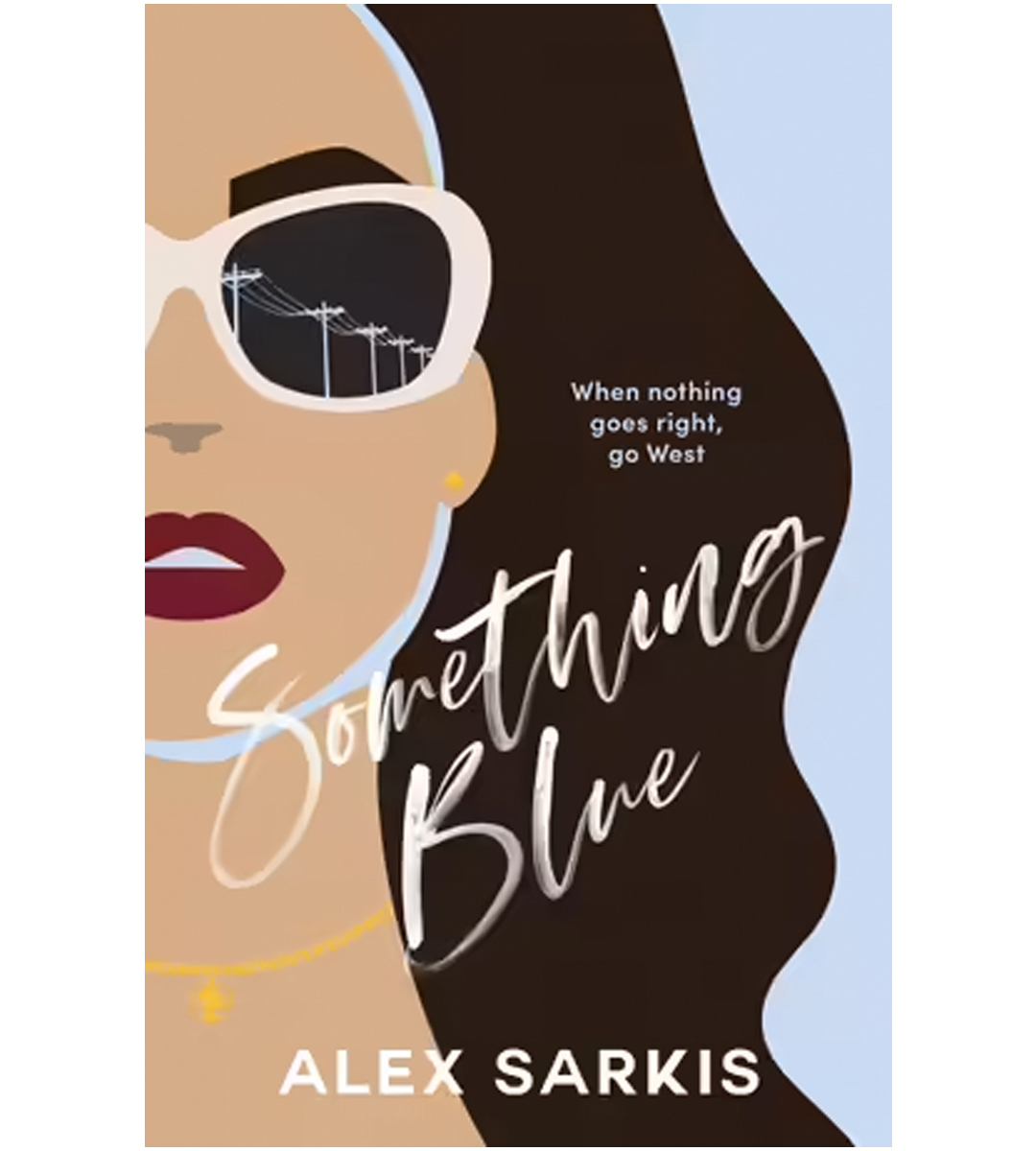 Trust us when we say this is the read of the month. In this whip-smart and heartfelt social comedy, 26-year-old Nicole Najim is struggling to find herself after a painful breakup, just when she thought she was going to settle down. Working a dead-end job in the family car dealership and at a loose end, she picks up her camera and returns to the melting pot of Sydney's West to rediscover her roots. When she catches up with her childhood friend who makes his living in Sydney's underbelly, their relationship intensifies just as the law starts to close in. Buy it here.
FIFO—Fit In Or F*ck Off!
By Melody Dia
FIFO – Fit In or F**k Off! explores the challenges fly-in fly-out (FIFO) workers and their families face, including the disconnect to family and friends, feelings of displacement, isolation, and the ever-present drug culture. The play follows two families, Jono, Mary and Janey, whose lives have been impacted by mining. The book is filled with all the wry humour, turbulent emotions and unflinching truths everyone needs to hear. Buy it here.
Cartwarra Or What?
By Alf Taylor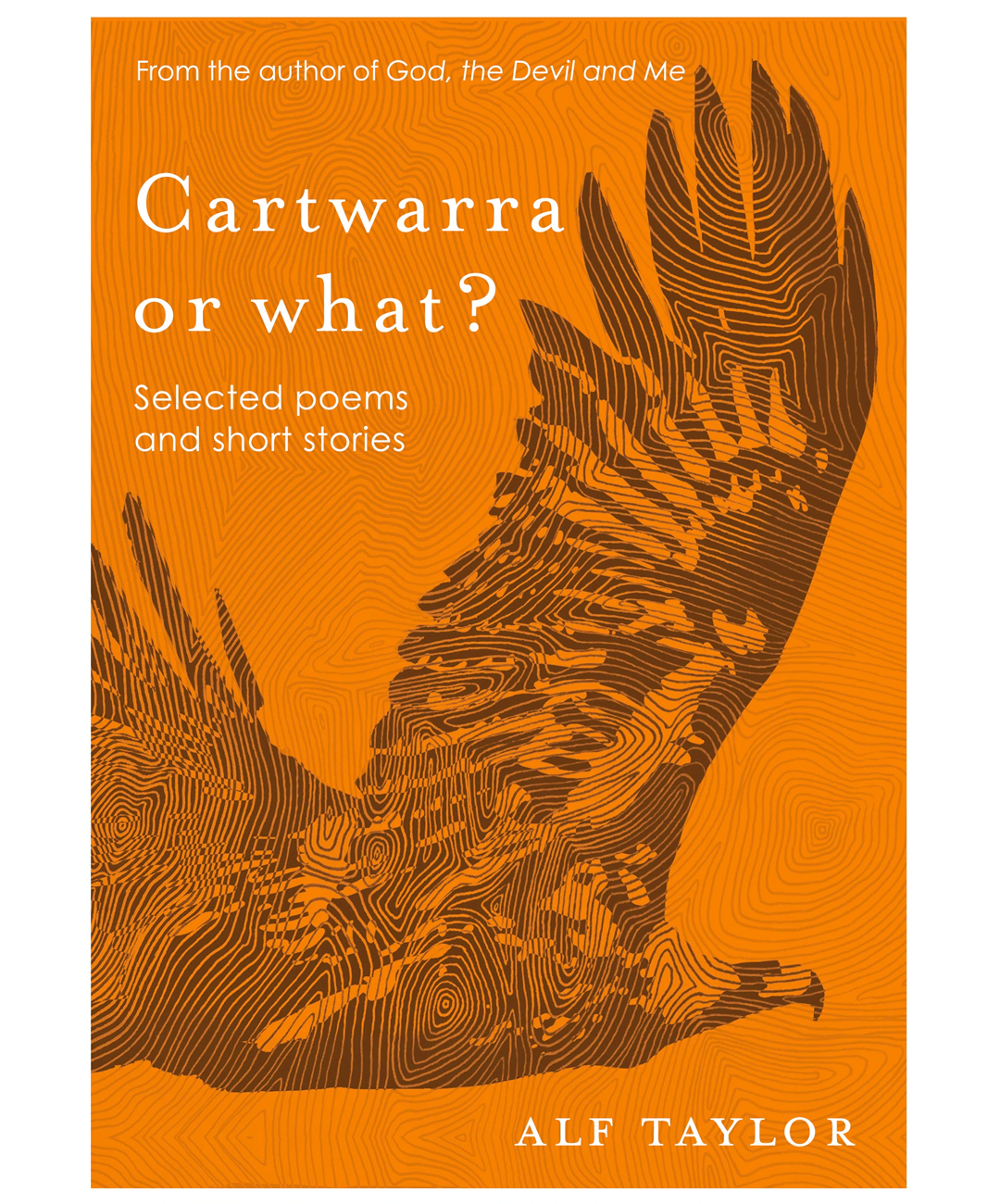 This novel is a selection of poems and stories from Alf Taylor's works that span several literary genres, and is representative of an older generation of Blak writers who were survivors of the Stolen Generations. This collection delicately weaves together his past works for a new generation, in which not much has changed. Buy it here.
When Things Are Alive They Hum
By Hannah Bent
There's no question that this award-winning book should be your next read. In When Things Are Alive They Hum, Marlowe and Harper share a bond deeper than most sisters, shaped by the loss of their mum when they were younger. For Harper, her and Marlo are connected by an invisible thread, kind of like 'the hum that connects all things'. For Marlowe, they are bound by her fierce determination to keep Harper, born with a congenital heart disorder, alive. At 25, Marlowe is finally living her own life abroad, pursuing her studies of a rare species of butterfly secure in the knowledge Harper's happiness is complete, having found love with boyfriend, Louis. But then she receives the devastating call that Harper's heart is failing. She needs a heart transplant but is denied one by the medical establishment because she is living with a disability. Buy it here.
Yiayia Next Door: Recipes From Yiaia's Kitchen And The True Story Of One Woman's Incredible Act Of Kindness
By Daniel And Luke Mancuso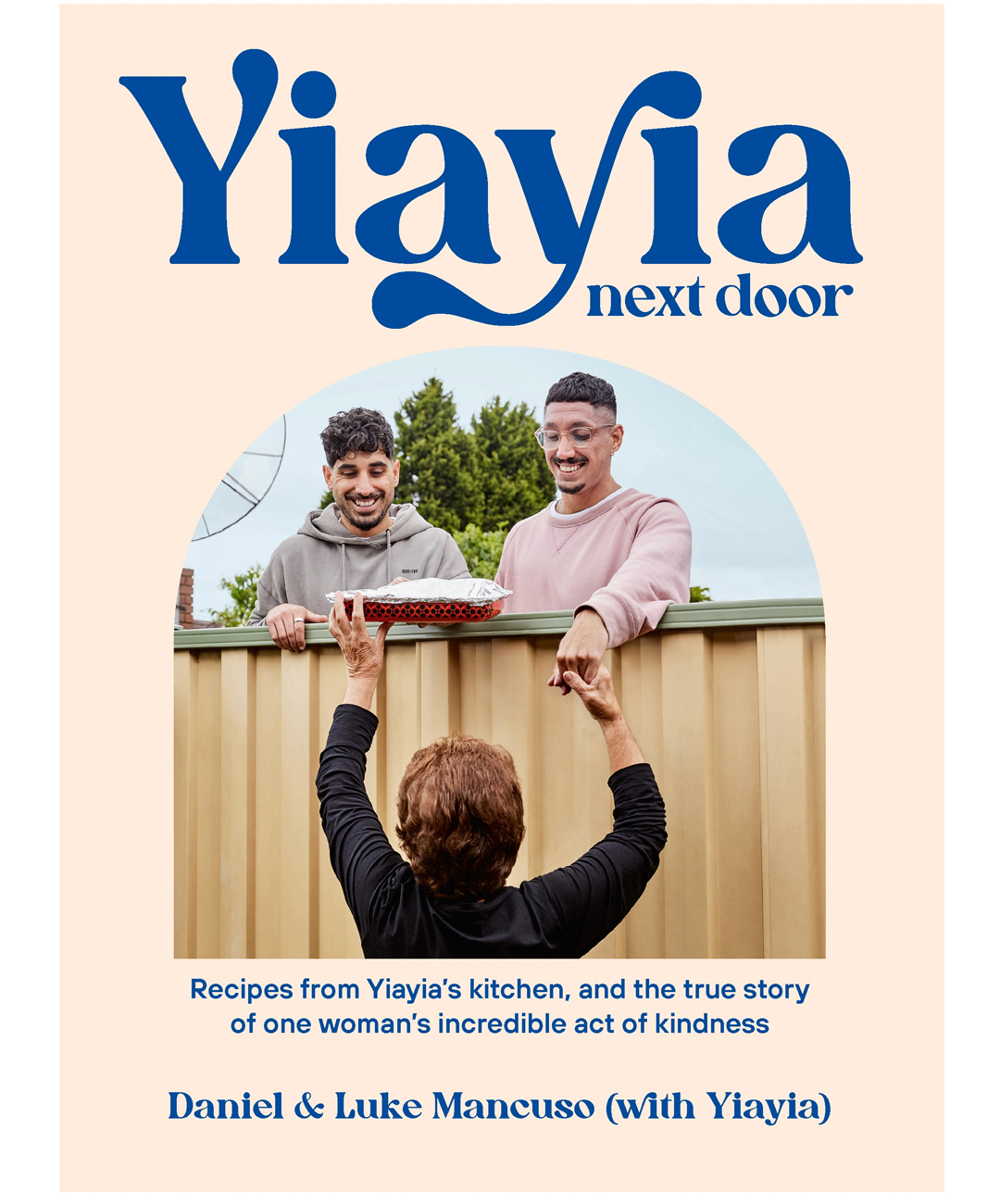 Your favourite Instagram account has just been turned into a tangible book you can hold, hug and squeeze for eternity. By now, you should all know the incredible story behind the famed Instagram account @yiayianextdoor — a truly heartwarming story of how a Greek grandmother next door stepped in and started looking after and passing home-cooked meals over the fence to young Daniel and Luke Mancuso after they tragically lost their beloved mother Teresa to domestic violence. Now, the wholesome trio have banded together to bring you a collection of traditional recipes from Yiayia's kitchen, and those of yiayia's from all around Australia, for that matter. You can flick between spanakopita, hearty pastas, mouussaka, baklava and that damn delicious custard-filled galaktoboureko. The best bit? A percentage of the sales of this book will actually be donated to the Australian Children Foundation, a support network for children who have been abused or hurt by family violence. Buy it here.
Cleopatra And Frankenstein
By Coco Mellors
Alrighty people, ome are saying this is the next big read geared for a Netflix adapation (bar Boy Swallows Universe, of course) so let's just say you'll want to hook your literary teeth into this one sooner, rather than later. Told from varying perspectives, Cleopatra And Frankenstein is about all the shock waves caused by one couples impusive marriage. The interwining narratives are oddly relatable too, in their own kind of weird, as Cleo and Frank (who is 20 years Cleo's senior) fall head over heels in love with each other, only to painfull fall out of love some years later. Centred in privelege and New York's elite, thank us later. Buy it here.
The Lost Daughter
By Elena Ferrante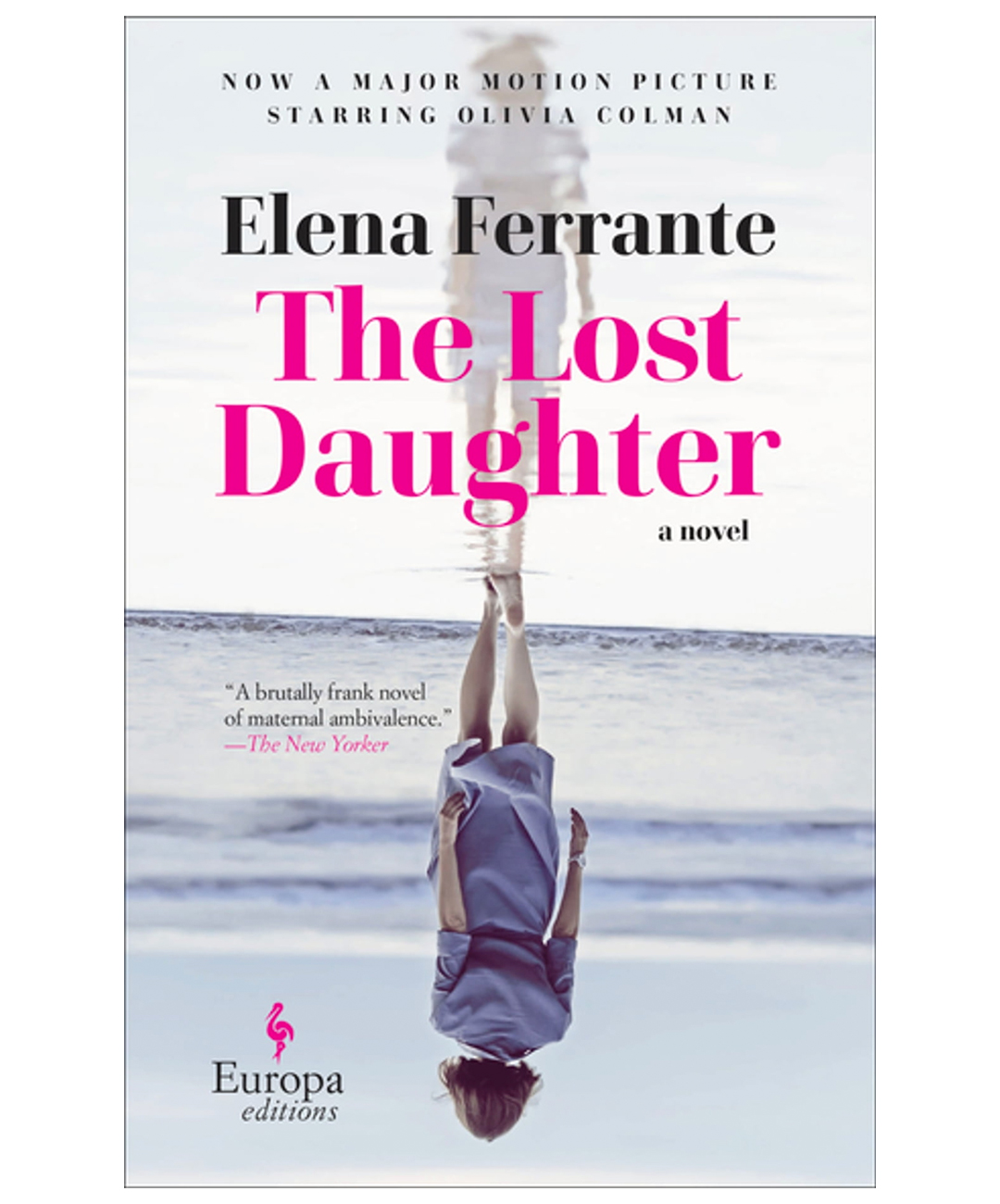 You've watched the Netflix movie from Maggie Gyllenhaal, so now what? Well, good news is The Lost Daughter was a sensation read before it hit the screen, Elana Ferrante being one of Italy's most cherished author's. Leda is devoted to her work as an English teacher and to her two children so when her daughters leave home to be with their father in Canada, Leda decides to take a holiday by the sea, in a small coastal town in southern Italy. But after a few days of calm and quiet, things begin to take a menacing turn. Buy it here.
To Paradise
By Hanya Yanagihara
If you know anything about the book world, you'll be well across the incredible author that is Hanya Yanagirhara. An American novelist, editor and travel writer from Hawaii, Yanagirhara is the incredible brain behind the modern classic—A Little Life, (which we've obviously included further below) a stunning and complex telling spanning three centuries about family and loss through the American experiment.
In Yanagihara's next book, To Paradise, things are set in an alternate version of 1893 America, New York is part of the Free States, where people can live and love whomever they please. The young descendant of a distinguished family resists betrothal to a worthy suitor, drawn to a music teacher of no means. In a 1993 Manhattan, a young Hawaiian man lives with his much older, wealthier partner, hiding his troubled childhood. And in 2093, in a world riven by plagues and governed by totalitarian rule, a powerful scientist's damaged granddaughter tries to navigate life without him - and solve the mystery of her husband's disappearance. it's mega and by god you need to read it, stat. Buy it here.
The Night Circus
By Erin Morgenstern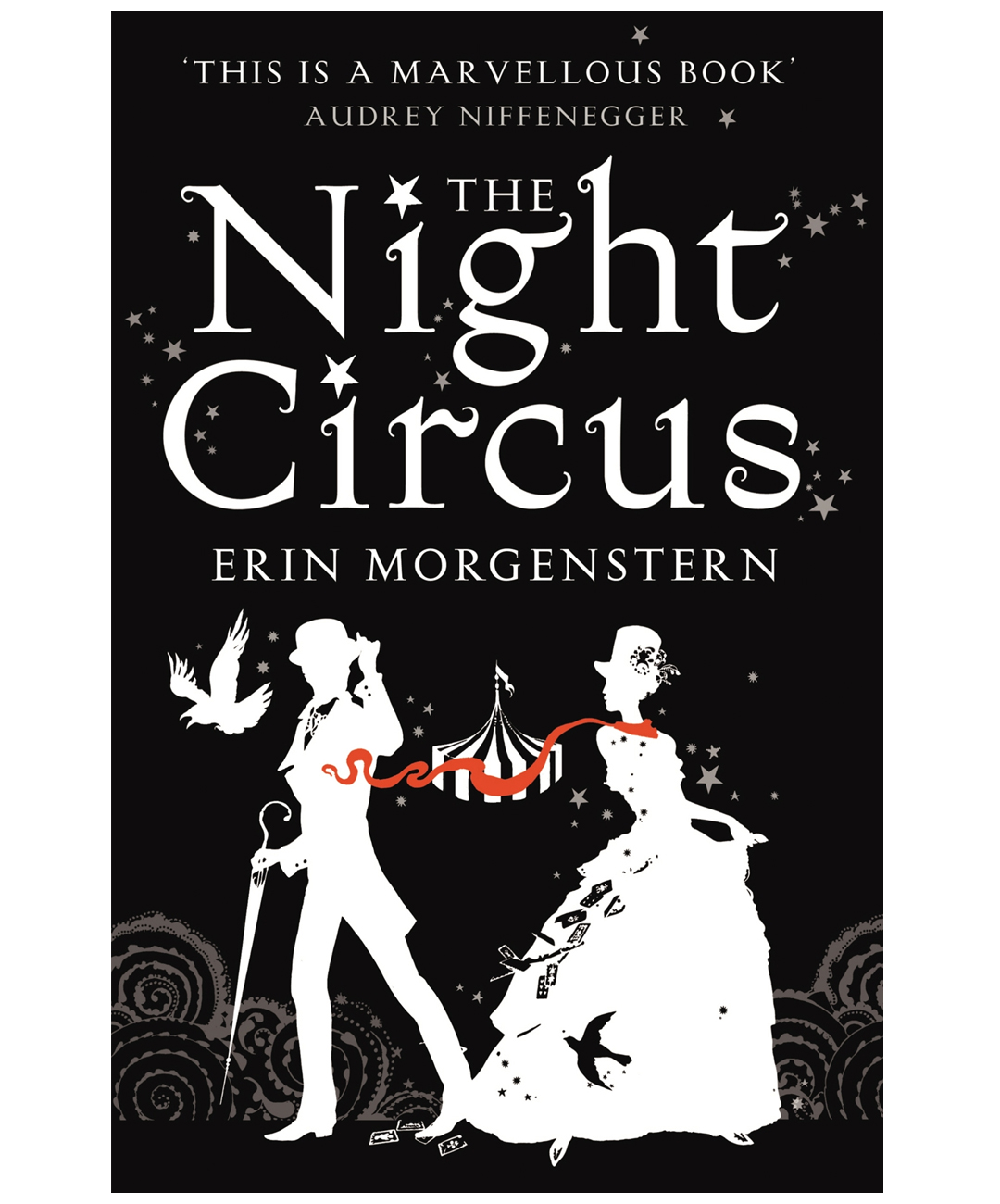 Compared to the wonders of Harry Potter, the book follows the intriguing Le Cirque des Rêves which magically appears in Victorian London one day, drawing attention for its black and white striped tent and odd operating hours—sunset to sunrise only. But behind the bright lights, the story really centres around two young magicians, Celia and Marco, who have been pitted against each other since birth. But despite the competition and everything that is at stake, the two fall in love and suddenly everything—including which magician will be left standing— hangs dangerously in the balance. Read it here.
The Road Trip
By Beth O'Leary
If smart, thoughtful, romantic dramas are your vibe (aka the perfect weekend read) then look no further than this novel from Beth O'Leary. The Road Trip follows Addie who along with her sister, embarks on a road trip to a wedding in Scotland. But everything is derailed when they get into a car accident… with Addie's ex, Dylan, who she's avoided since their traumatic break-up two years earlier. Dylan and his mate are heading to the wedding too, and they've totaled their car, so Addie has no choice but to offer them a ride. The car is soon jam-packed full of luggage and secrets… what could go wrong? Read it here.
Villa Vanessa
By Gary Brun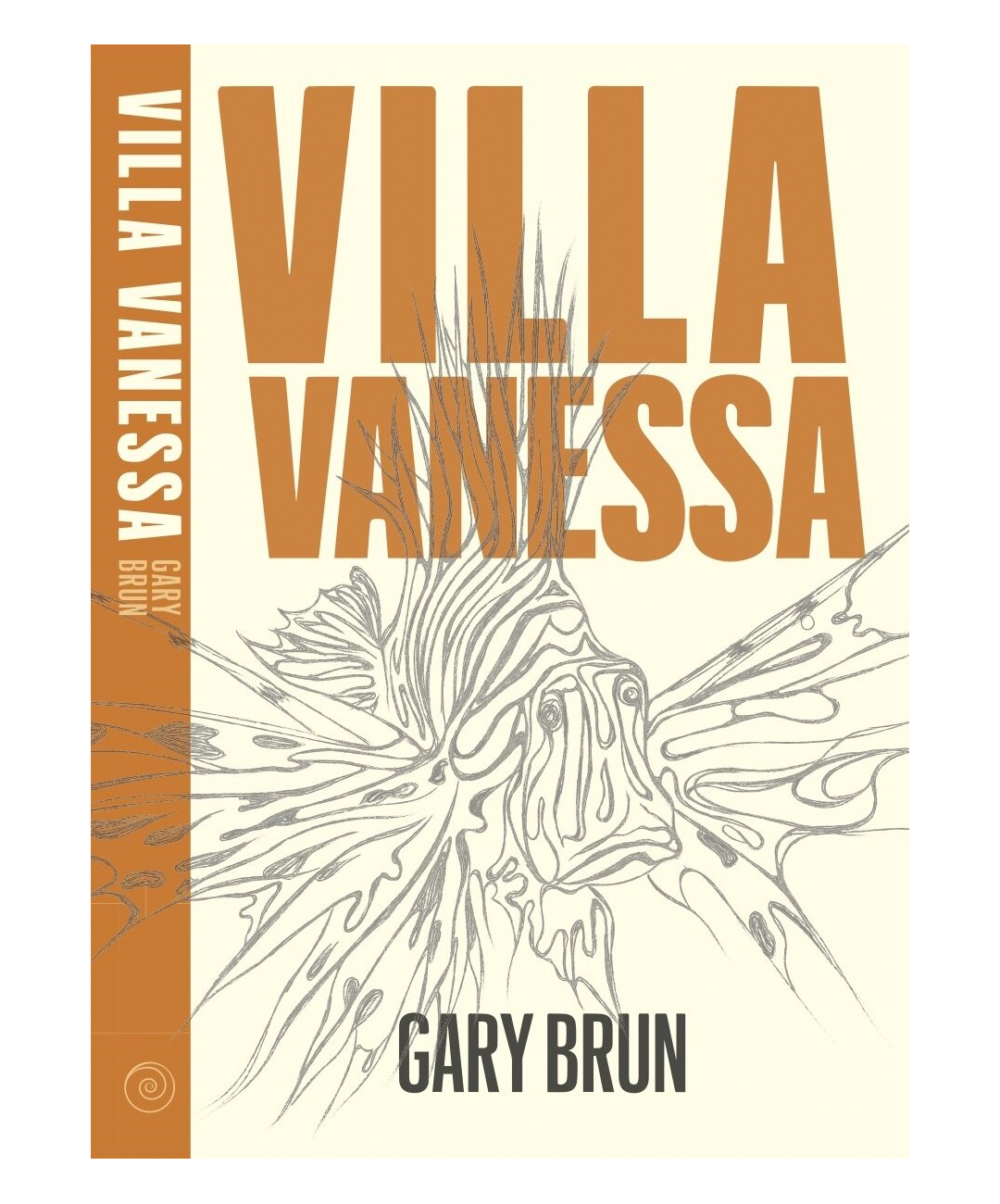 It tells the story of Paul Greene whose life is torn apart when his daughter Vanessa is killed in a terrorist attack in Paris. In an effort to feel closer to her, Paul packs up his life in Australia and moves to France. Consumed by his grief his days begin to bleed together, a mess of drunken afternoons by the sea. But when a surprise email from his daughter's mysterious friend arrives, everything changes. With plans to restore a villa over the summer in the memory of his daughter, the pair grow close—eventually falling in love before falling apart. Read it here.
Come as You Are: The Surprising New Science That Will Transform Your Sex Life
By Emily Nagoski
Come As You Are uses groundbreaking science and research to prove that the most important factor in creating and sustaining a sex life filled with confidence and joy is not what the parts are or how they're organised but how you feel about them. Which means that stress, mood, trust, and body image are not peripheral factors in a woman's sexual wellbeing; they are central to it. Divulging new information and research on mindfulness, desire, and pleasure, Nagoski has crafted a revolutionary book. Read it here.
Once you've finished these awesome reads, work your way through the best new movies on Netflix in Australia or New Zealand.
Image Credit: Lesly Juarez (unsplash)
Editor's note: Urban List editors independently select and write about stuff we love and think you'll like too. Urban List has affiliate partnerships, so we get revenue from your purchase.