If you read The Urban List you know how obsessed we are with finding great new openings, new menus, new products as well as chatting to chefs and discovering events that we know you'll love. And, to keep you in the know—just in case you missed it—here's the foodie news you need to know about this week.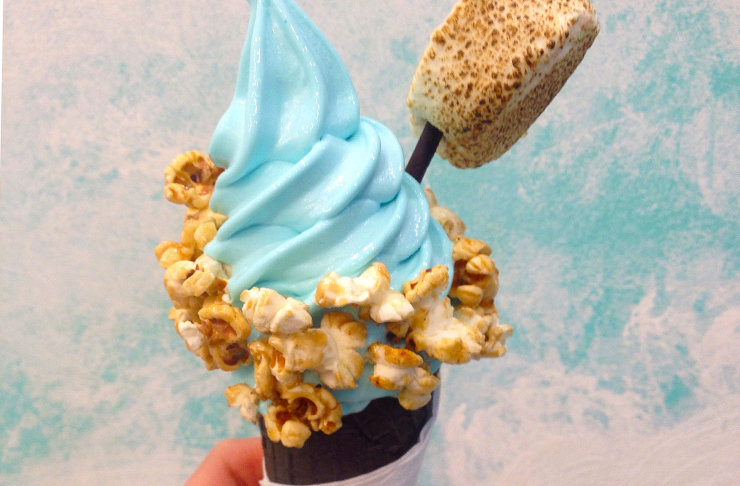 Aqua S Is Coming To Auckland!
In what was possibly the hottest Auckland foodie news of the week, Aqua S announced it is coming to the City of Sails! For those who don't know the hype behind Aqua S, it's an ice-cream parlour that opened up in Sydney a few years back and their creations went absolutely viral. They take soft serves to the next level by adding a salty twist—literally! Opening soon, keep an eye on The Urban List for all the deets.
Home Cooking Just Became Seriously Easier
Auckland's obsession with Jess' Underground Kitchen is only set to grow with the release of Slow & Go—your new winter go-to! Jammed packed with healthy ingredients for a delicious meal, all you need to do is place the contents of the package in your slow cooker before heading out to work and afterwards come home to the sweet, sweet smell of dinner. We can confirm it is both super easy and super delicious. There are four flavours to choose from including chicken and olive cacciatore, chicken and corn laksa, Moroccan lamb shank tagine and Thai beef massaman curry. Purchase online or at Jess' Underground Kitchen in either Herne Bay or Remuera.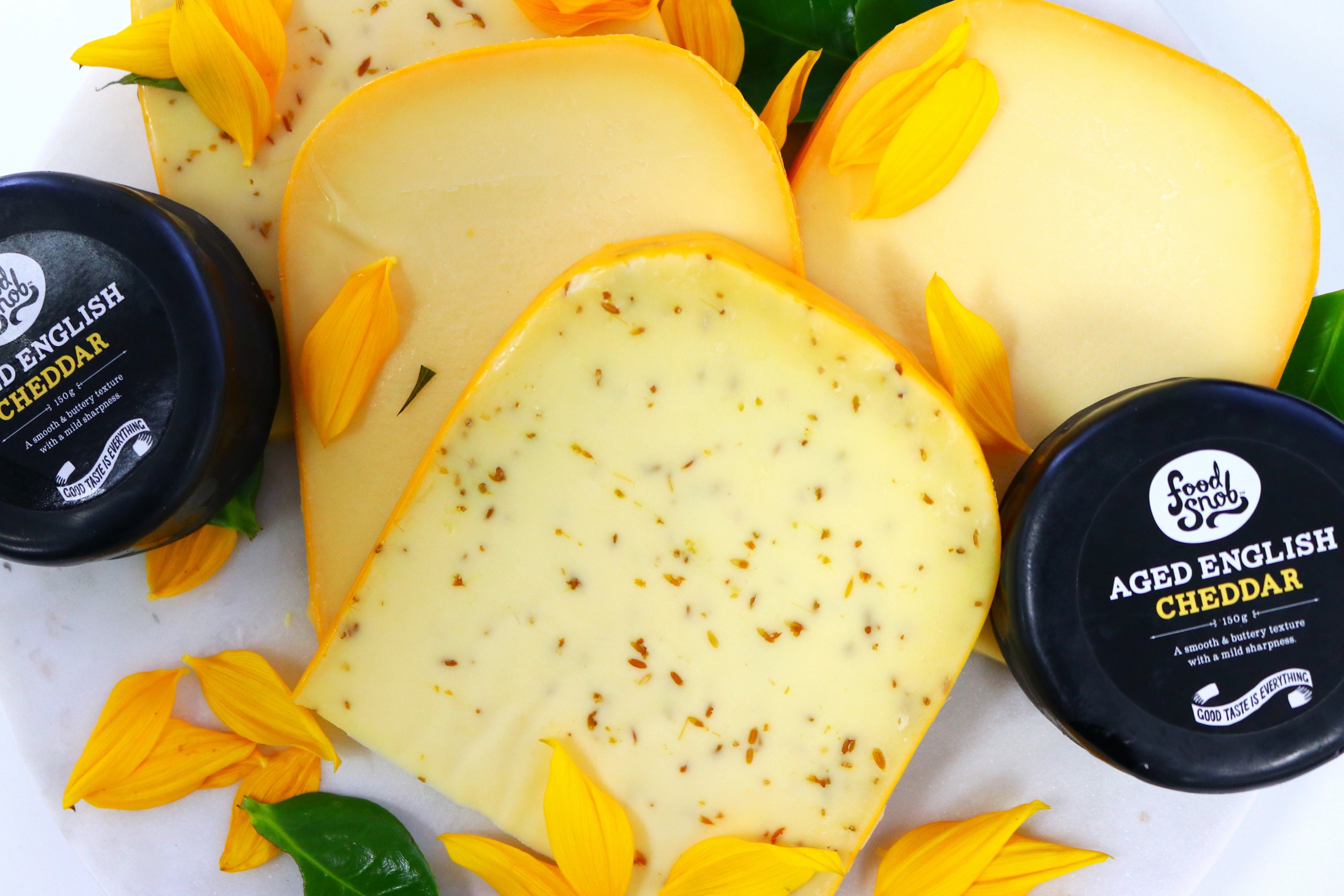 Food Snob Releases Three New Cheeses
Kiwis have a love affair with cheese—its gooey, ooey deliciousness is what dreams are made of. And, Food Snob is happy to indulge us with our obsession, releasing three new cheeses to its range of antipasto flavours. They include two delicious Ghoudas and an aged English cheddar. Umm...get in my belly! Fun fact of the day: Ghouda is actually a city in the Netherlands that the cheese is named after. And, Food Snob's Dutch Gouda and Dutch Cumin Ghouda are literally the real deal! Their English Cheddar is made using methods that date back hundreds of years and have a creamy texture and delicious savoury flavour. Everyone knows cheese is the path to happiness, so be quick to get your hands on these!
Wendy's Announces New Meat-less Burger
It's Meat Free May and fast food joint Wendy's have embraced it by launching the Smoky Shroom burger. Featuring crispy crumbed onion rings, smoky mushroom aioli and smoky mushroom sauce, it is one more venue vegetarians and omnivores and dine together.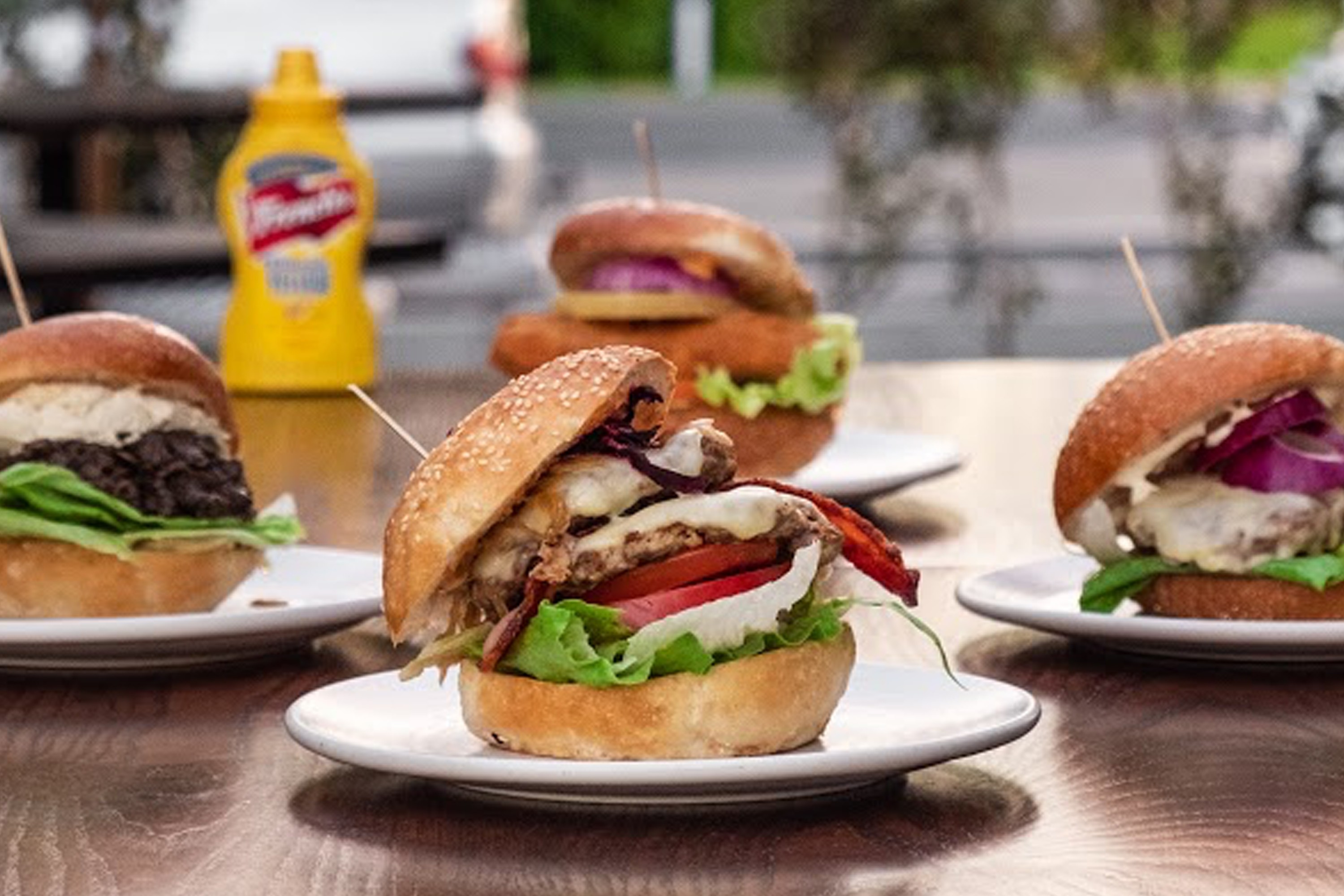 Dirty Burger Opens In West Auckland
Upping the West Auckland burger scene, is Dirty Burger. Situated in Riverhead, it keeps things simple and delicious. Serving burgers, Southern chicken, crispy calamari and a milkshake or two, it's worth the trip.
Orleans Announces The Nutella Shake
Southern American legend Orleans has announced that this month's shake is the Nutella shake. It's an epic combination of Nutella, ice-cream, more cream, caramel, chocolate and salted caramel drizzle to top it off along with some crunchy nuts for texture. So basically, it's all the things we love in a glass!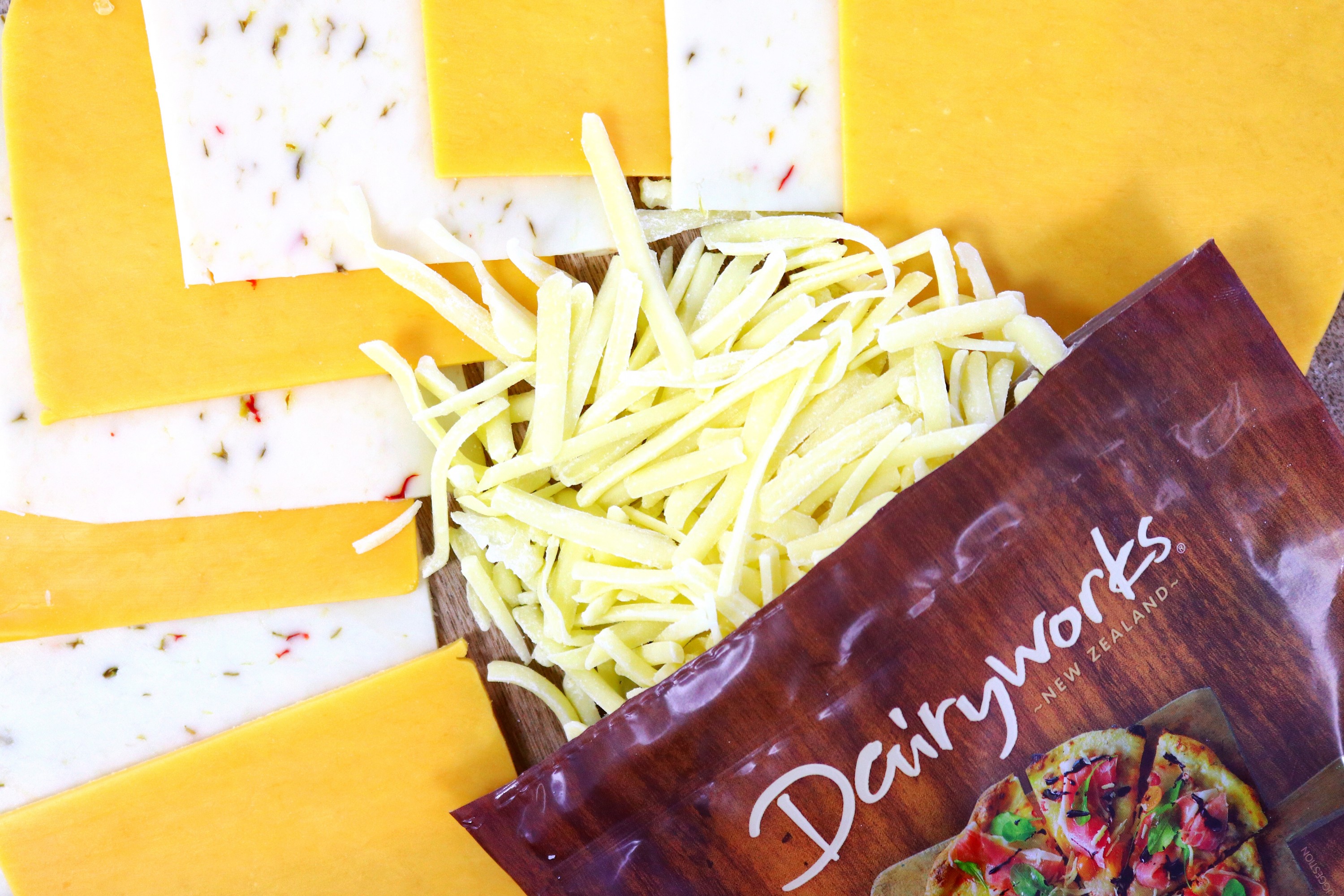 Dairyworks Introduces Five New Products
Dairyworks has made our cheesey dreams come true by adding five new products to their range. These include new grated blends as well as sliced cheese which we can pretty much guarantee will fill lunch boxes and dining tables around the country, stat.
Our top pick is the 3 Cheese Grated, because what could possibly be better than one cheese? Three of course! It brings together mozzarella, cheddar and parmesan, making it a fabulous combo for pizzas and that ultimate comfort dish, mac'n'cheese.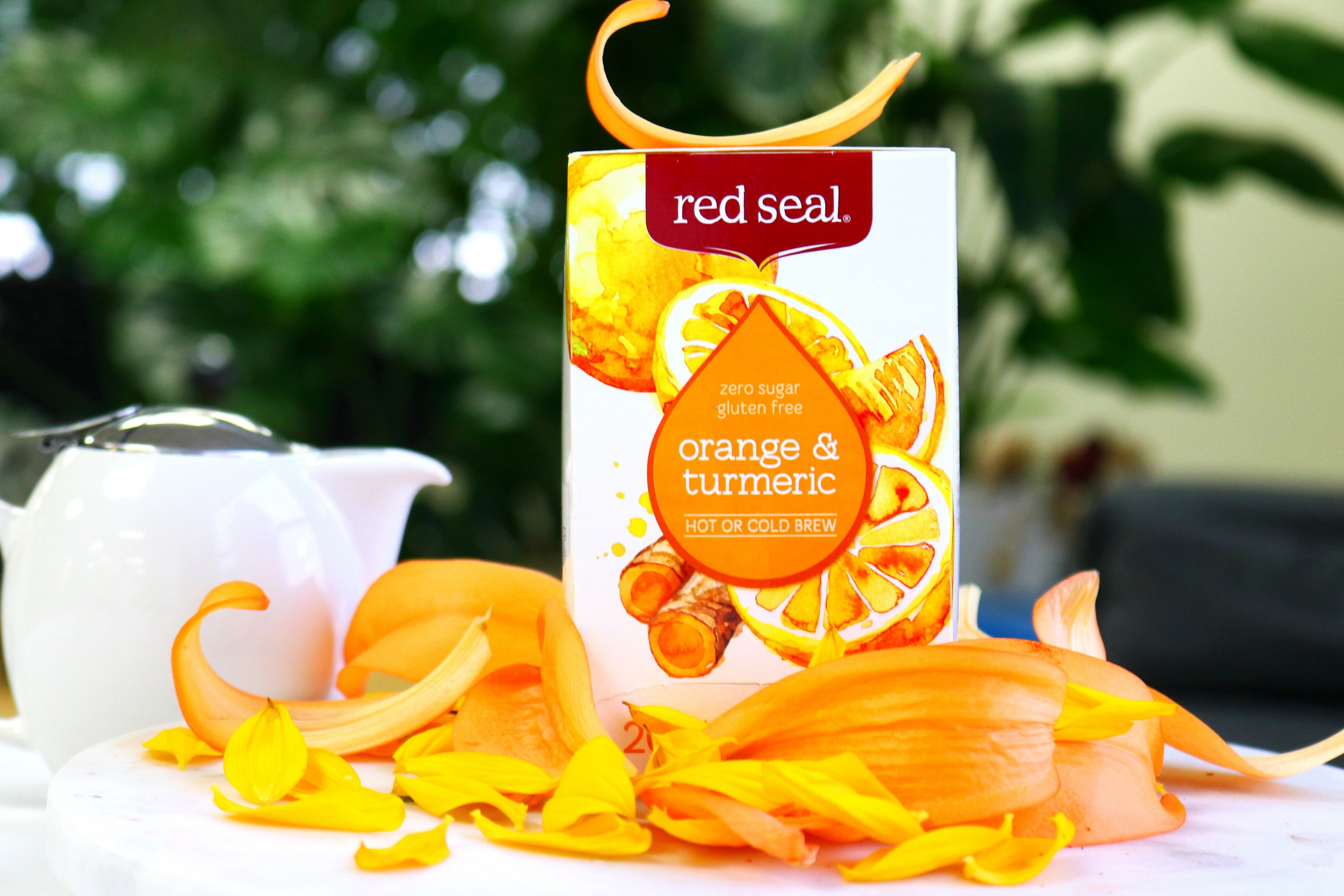 Red Seal Releases Three New Teas
Bad day? Good day? Tea is the answer to everything. Making your tea dreams come true, Red Seal has released three new flavours, designed to help maintain health, energy and vitality. They include mint and matcha mojito mocktail, orange and tumeric punch and tropical spritz. Serve them hot or serve them cold—they're tea-riffic!
The Sugar Club Appoints New Executive Chef
Sitting pretty high on the 53rd floor of the Sky Tower is the Sugar Club, which has just announced that they have appointed Josh Barlow of The Grove fame as their new executive chef. Barlow travelled the world, working in both Australia and Michelin starred restaurants in the UK before returning to New Zealand in 2015.
"I'm really looking forward to joining SKYCITY and the Sugar Club team and working with Peter Gordon," he says. "It's going to be a fresh challenge working with Peter and learning about his particular fusion of cuisine."
New Head Chef For Vikki Lane Bar & Kitchen
Opening just two years ago, Vikki Lane has firmly established itself as one of the best places for after work drinks. With a delicious food menu and a great vibe, it's become a go-to for many inner-city workers. This week, they announced the appointment of new head chef, Dylan Clegg. Previously, he's worked at the likes of Dockside in Wellington and Bracu in Auckland.
"My style is clean and fresh using locally sourced ingredients where possible," he says. "I'm really excited about the new menu I am working on for Vikki Lane."
Watch this space.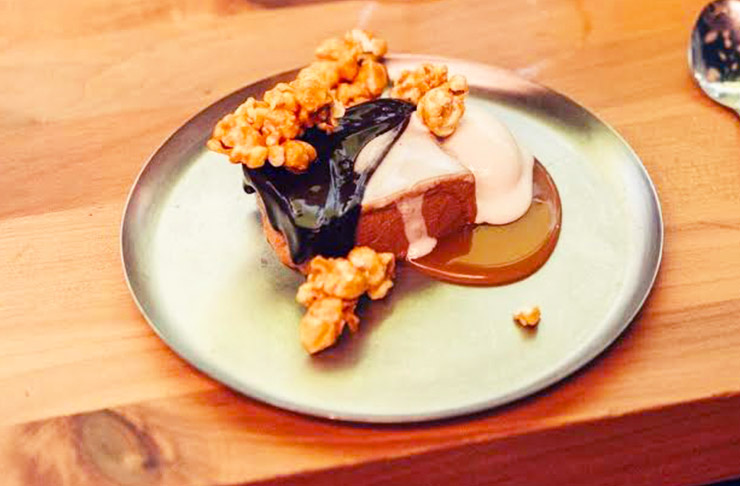 Whittaker's Teams With Culprit For A Drool-worthy Dessert
When Whittaker's announced its two new flavours—and update on their caramel-filled Creamy Milk Chocolate and the all new 62% Dark Salted Caramel, New Zealand, as expected, lost their shit. Taking it one step further, the legendary brand has teamed with local Culprit to create an epic new dessert during the month of May. This delicious, mouth-watering delight is the Whittaker's Chocolate Mousse. Think milk chocolate, Pic's peanut butter mousse, sprinkled with chopped peanuts, caramel corn and soft serve ice cream.
There's Another Epic Spot To Have High Tea In Auckland
Pinkies up! Following the success of their Mother's Day high tea, Scarecrow has announced they'll be continuing to offer this oh-so fancy dining experience every Saturday and Sunday afternoon in the cooler months. Perfect for celebrating a graduation, a wedding, a baby or just because you love your mum, you'll enjoy a complimentary glass of bubbles as you enjoy their 'real food' high tea. Bookings are essential.
Image Credit: Wendys, Jaiden Bhaga, Natasha van der Laan, Whittakers
Want More?