From unconventional bars in buses to dimly lit speakeasies and local craft breweries, Ōtautahi Christchurch's nightlife is anything but dull.
Whether you're looking for a romantic date night spot, including this excellent neighbourhood institution, or a place to dance the night away, these are the Christchurch bars you don't want to miss. So without further ado, here's where you'll find the best bars in Christchurch.
Boo's
Victoria Street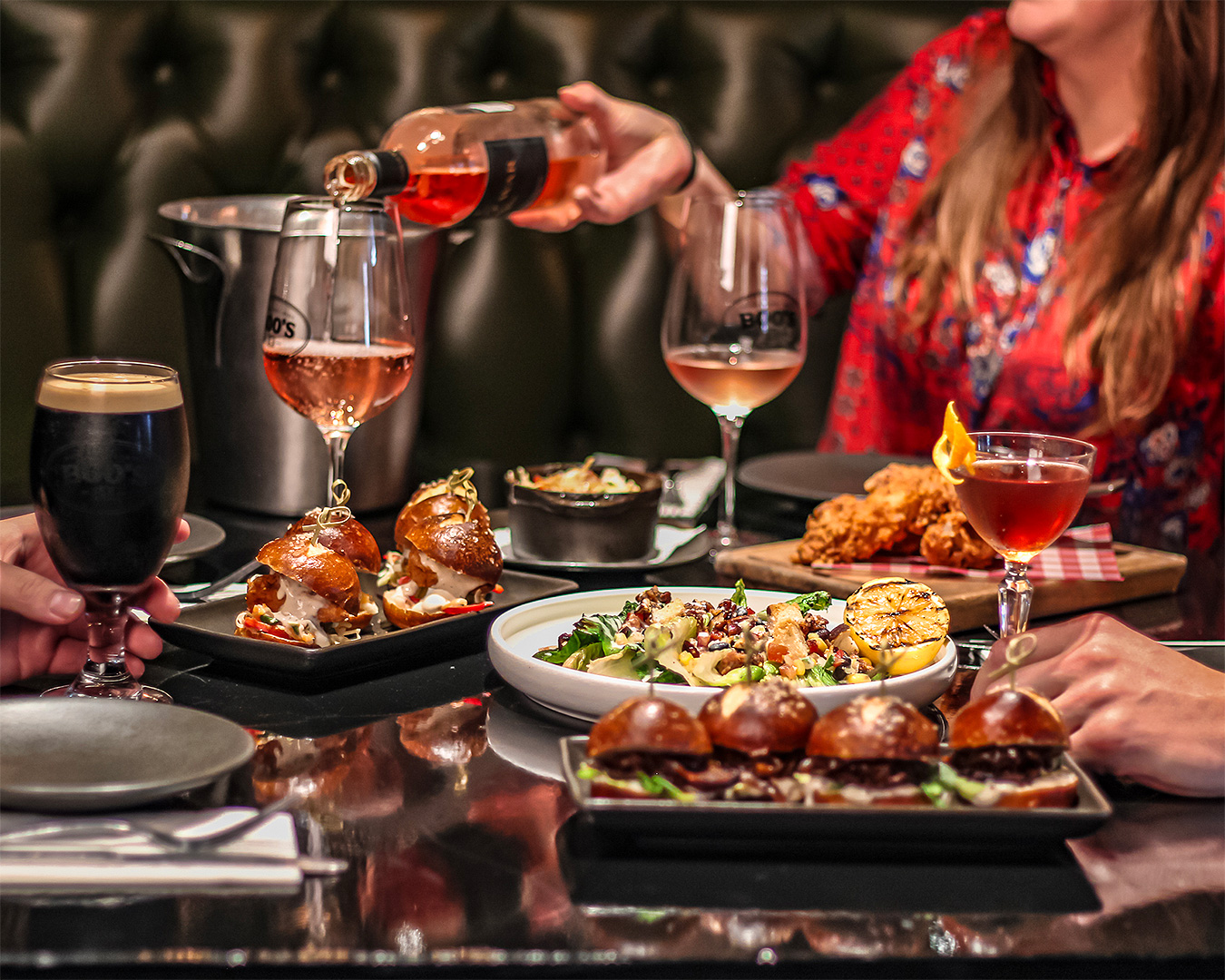 As you walk into Boo's you'll immediately be greeted with speakeasy chill vibes, a sweeping bar and sweet old Southern American hospitality with a bit of Kiwi flair. Having undergone a huge glow up the new and improved Boo's is where you want to be.
Old American newspapers cover the walls and dim ambient lighting creates a cosy and welcoming vibe, which is reflected in Boo's inventive drink and food menus as well. Home to the largest bourbon whisky collection in New Zealand, the cocktail menu is equally impressive. Trust us and order the Paper Plane or The Godfather's Whiskey Sour, both stand-outs made with Maker's Mark bourbon.
Their grown-up milkshakes are also delicious, especially the Caramel Maker and Gingerbread Man. If you're not a bourbon drinker, the blackberry and sage negroni goes down a treat. To eat, there's plenty of Southern comfort food on the menu. Fried chicken, pan-fried halloumi and even blackened carrot and chive waffles are all spectacular.
If that wasn't convincing enough, there is often live music to cap off the evening, with new local talent coming out for the open mic night on Wednesdays. Come for the food, stay for the music.
O.G.B.
Cathedral Square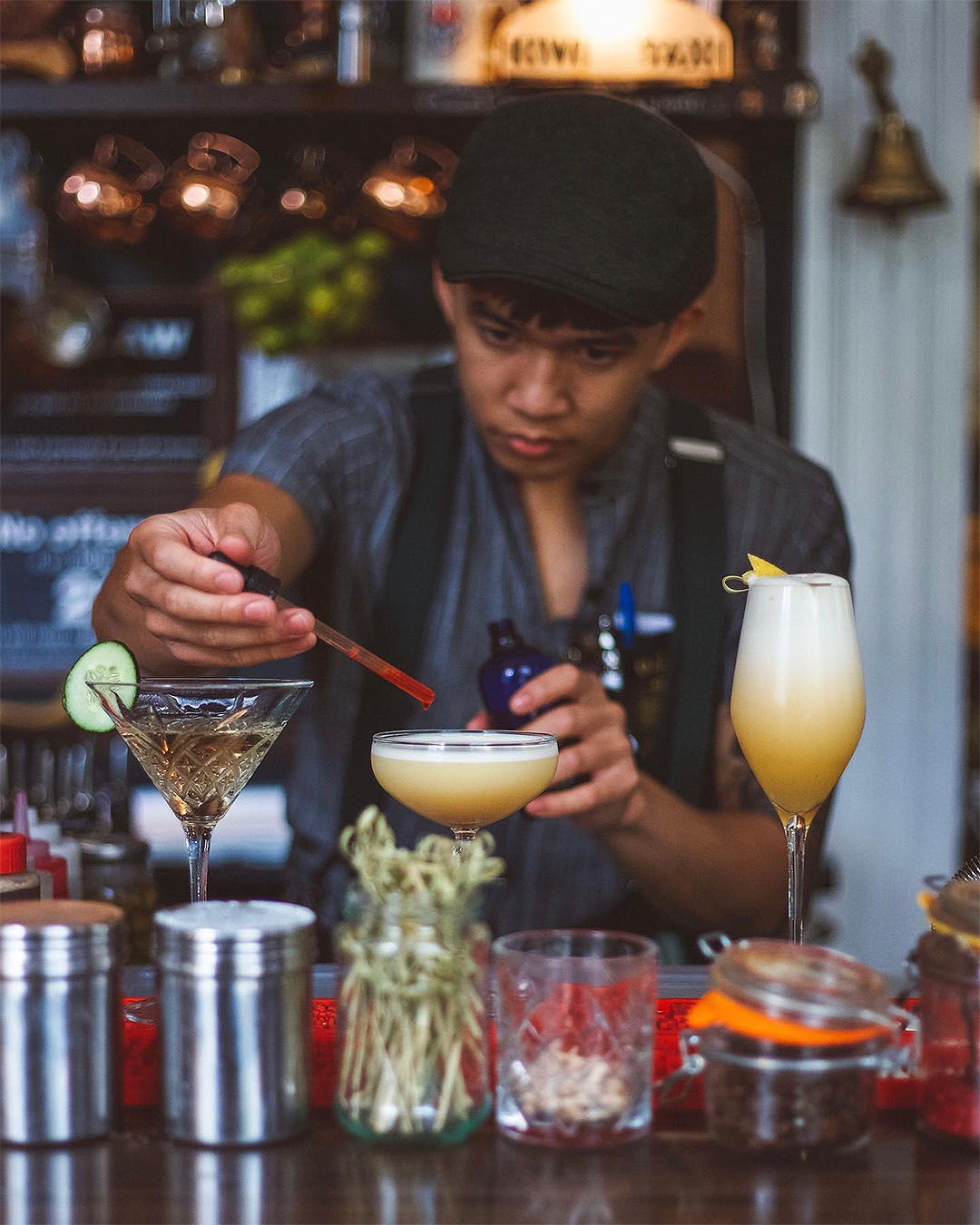 Oh, O.G.B., where would we be without you? This classy establishment is housed inside one of Christchurch's few heritage buildings, Old Government House (hence the name).
The speakeasy-style bar overlooks Cathedral Square with a charming outdoor courtyard, good old-fashioned table service, and live music. Inside, you'll find an intimate, well-stocked bar with more than forty cocktails, an extensive local wine list and several bars on tap.
If you're a Negroni fan, the one here is the best in town. In addition to excellent drinks, O.G.B. serves moreish snacks from 3pm until 1:00 am. Try the wild mushroom pappardelle or one of their burgers, which are served with hand-cut fries. Towards the back of O.G.B., tucked away behind a secret bookcase, you'll find Parlour, a cocktail lounge with pink velvet seating where you can host your next shindig in style as it's reserved for private events.
If you end up having a few too many and need a place to stay, O.G.B. is home to the Heritage Christchurch, perfect for a central city staycation.
Londo
Papanui Road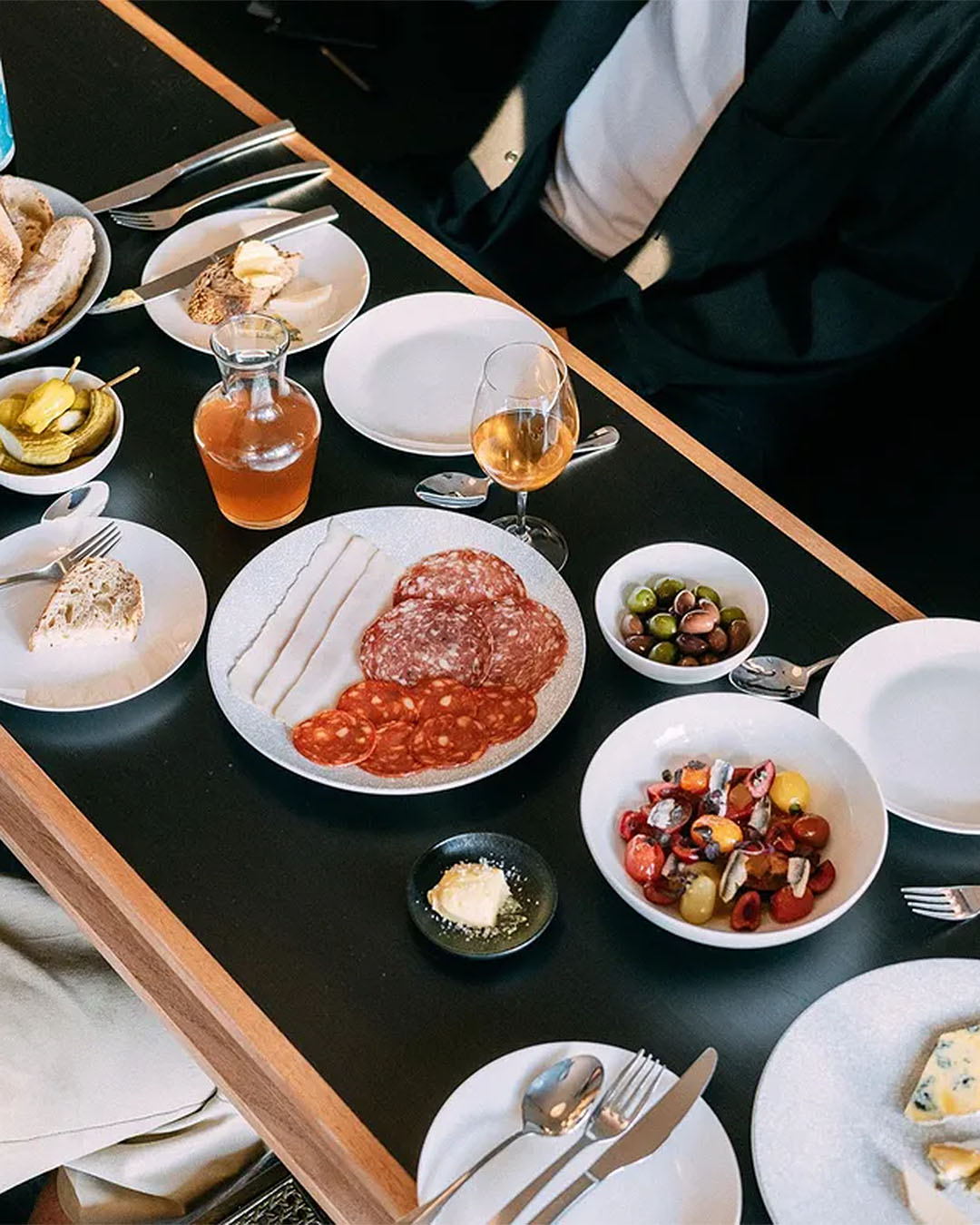 If natural wine, share plates, and sleek interiors are a few of your favourite things, get yourself to Londo ASAP. A new addition to Papanui Road, the small, window-front bar has a slick fit-out that you'll want to hang out in all night long.
The A+ list of biodynamic, natural wines is definitely the star of the show, alongside their killer cocktails. Simple in the most delicious way, Londo's food menu showcases fresh, flavourful ingredients—heirloom tomato and nectarine, topped with hazelnut and pickled elderflower, are served atop a bed of stracciatella, no less. Every dish is almost too pretty to eat. Keyword, almost.
Pink Lady Rooftop
Manchester Street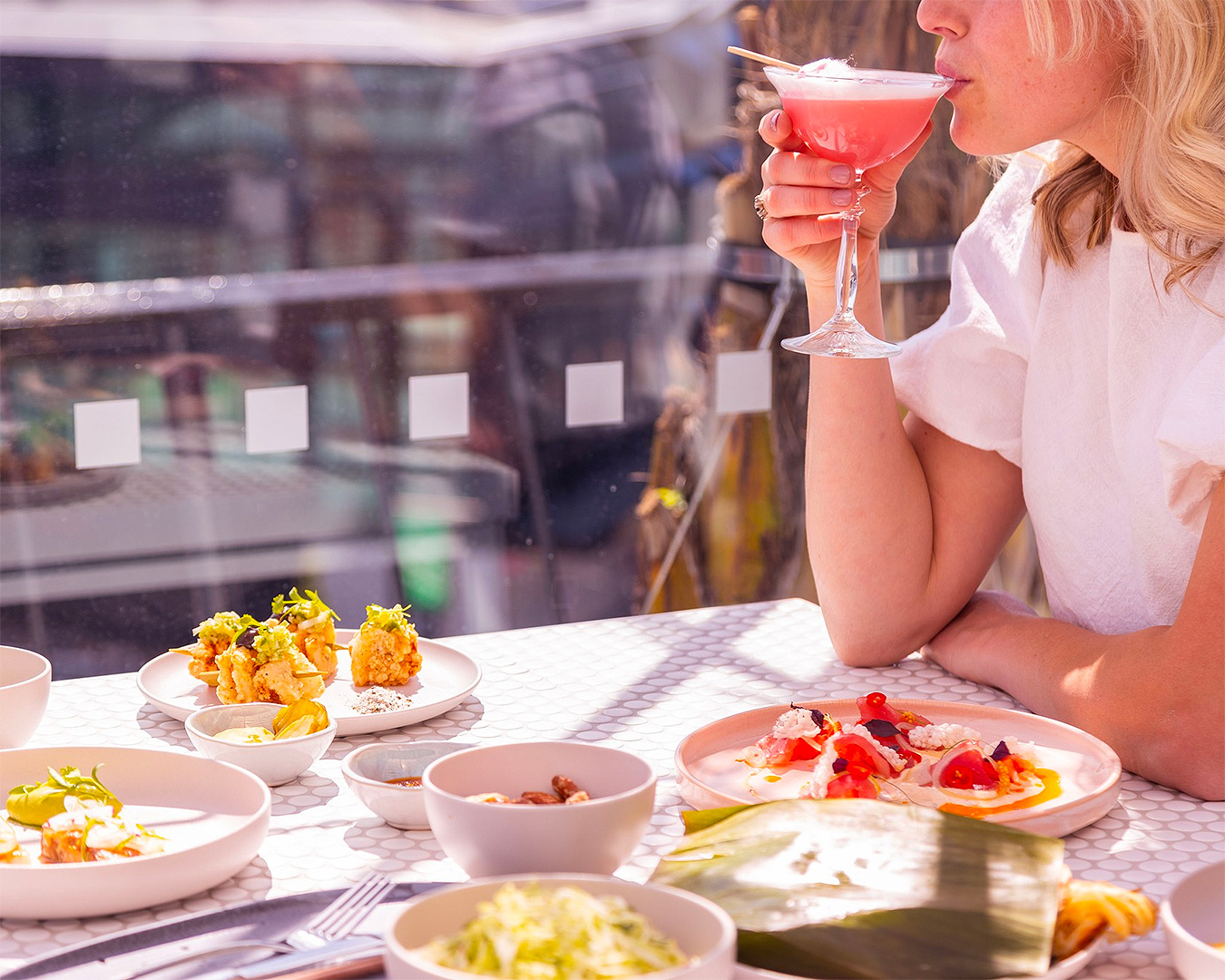 There's nothing like a rooftop bar to get the party started, and Pink Lady Rooftop has got to be Christchurch's best. Open-air yet intimate, the chic, beachy vibes will make you feel like you're on holiday in the Hamptons.
On the cocktail menu, you'll find exciting signatures and perfected classics alike, all expertly crafted and ice cold. Beer-wise, the taps pour Wellington's Fortune Favours, while the list of wine hails from NZ and beyond.
If you get peckish, the food menu offers a fancy take on bar snacks (see: bao buns and "boujee fries"). Whatever's in the glasses you're clinking, a night out on the Pink Lady rooftop promises a night of indulgence and views for days.
Six Ounces
Papanui Road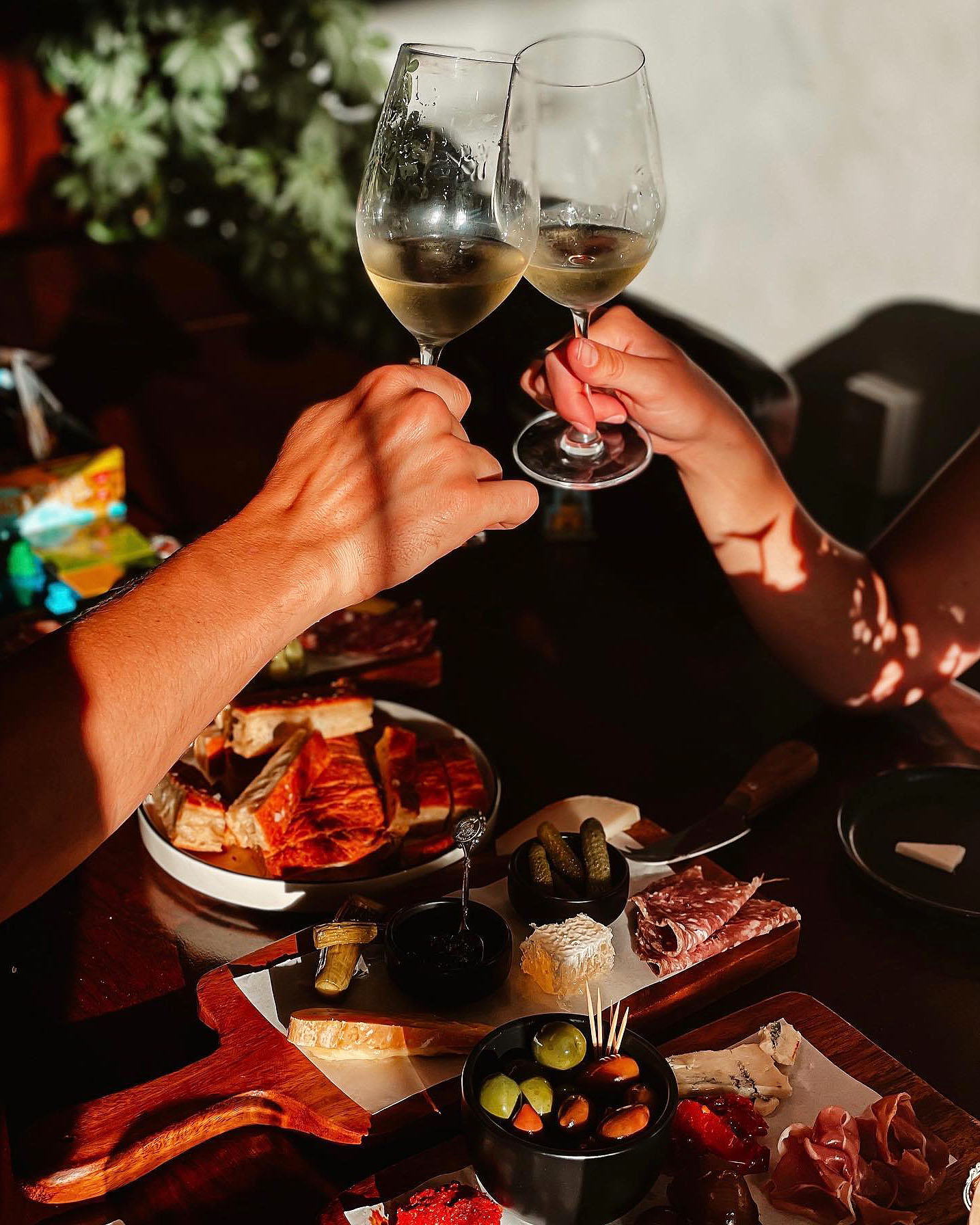 Cafe by day, bar by night, Six Ounces does it all. Whether you need a caffeine fix, some booze or grub, this cosy neighbourhood spot has you sorted. With years of hospitality experience, the masterminds at Six Ounces have revitalised the passions of European hospitality and brought it to our doorstep- welcoming locals morning through night all week long.
Their handbuilt cabinetry, refurbished furniture, and vintage lamps, draped with greenery create an inviting space that'll have you feeling right at home. They've got a curated list of wines, beers and cocktails—perfect to unwind after a busy day.
You can also grab a bev, catch up with a friend and graze over some free nibbles during aperitivo hour (available 4 pm- 7 pm Sunday to Wednesday). As if that wasn't enough, they are also dog-friendly, with their cutest employee, Brixton, the American Staffordshire ready to welcome you and your pooch at the door.
Bangalore Polo Club
Oxford Terrace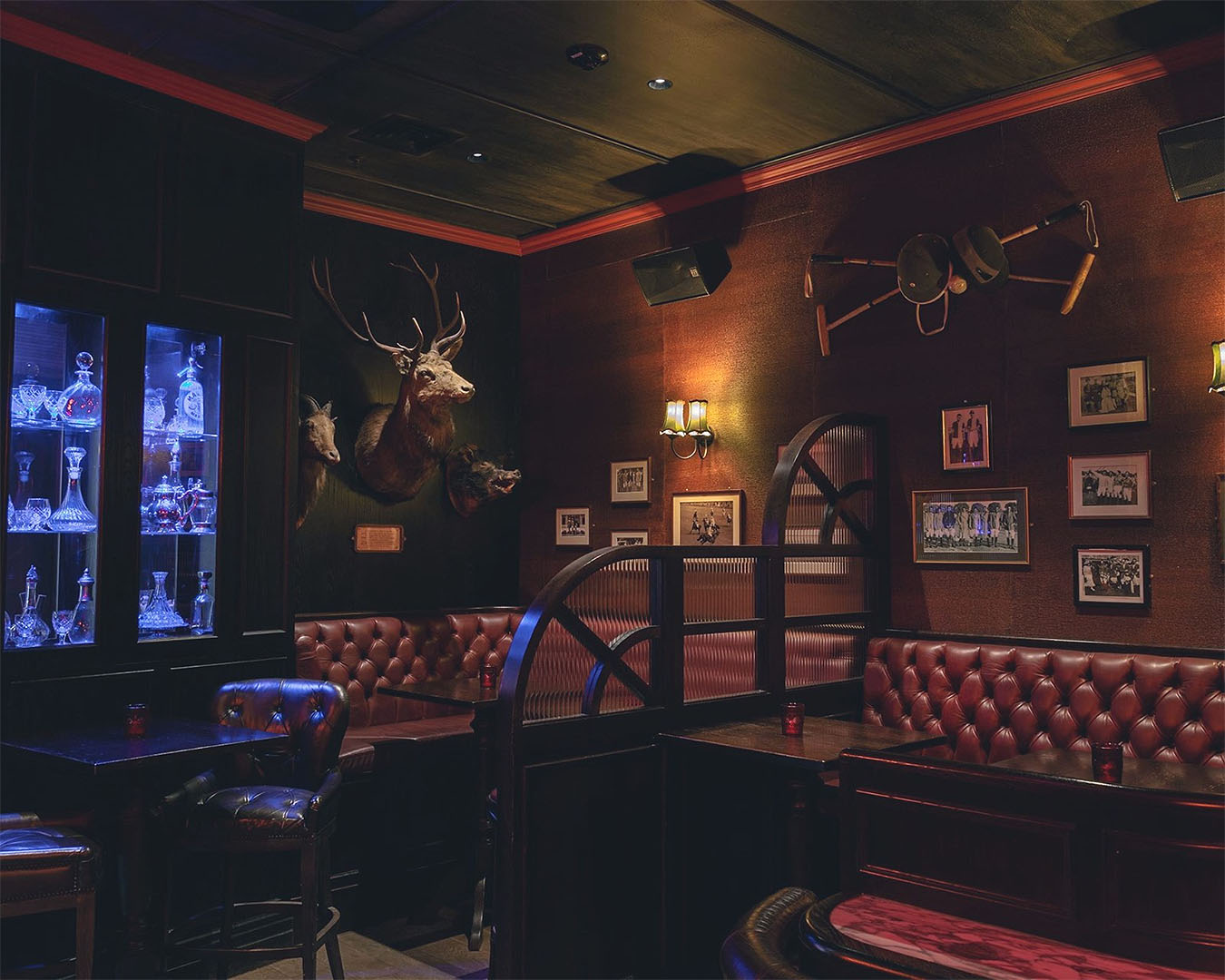 The Bangalore Polo Club has triumphantly returned to Christchurch. Follow the alleyway just off Oxford Terrace to the small yet regal bar. Filled with leather banquettes, beautiful tiled floors (characteristically covered with peanut shells) and a roaring fire, it's the ultimate spot for an evening tipple.
The creative cocktail menu is extensive, which makes deciding on a drink incredibly difficult. We suggest a Victor Hugo or The Joker, a modern take on a traditional Pimms, topped with a cucumber and mint popsicle for good measure.
Don't expect the food menu to be easier to choose from, The small and sharing plates menu is much shorter but features delightful options like crispy squid, goat's cheese cigars and falafel salad. Pro tip: if you're looking for a place to dance the night away, this cosy bar is the place.
Civil & Naval
Lyttelton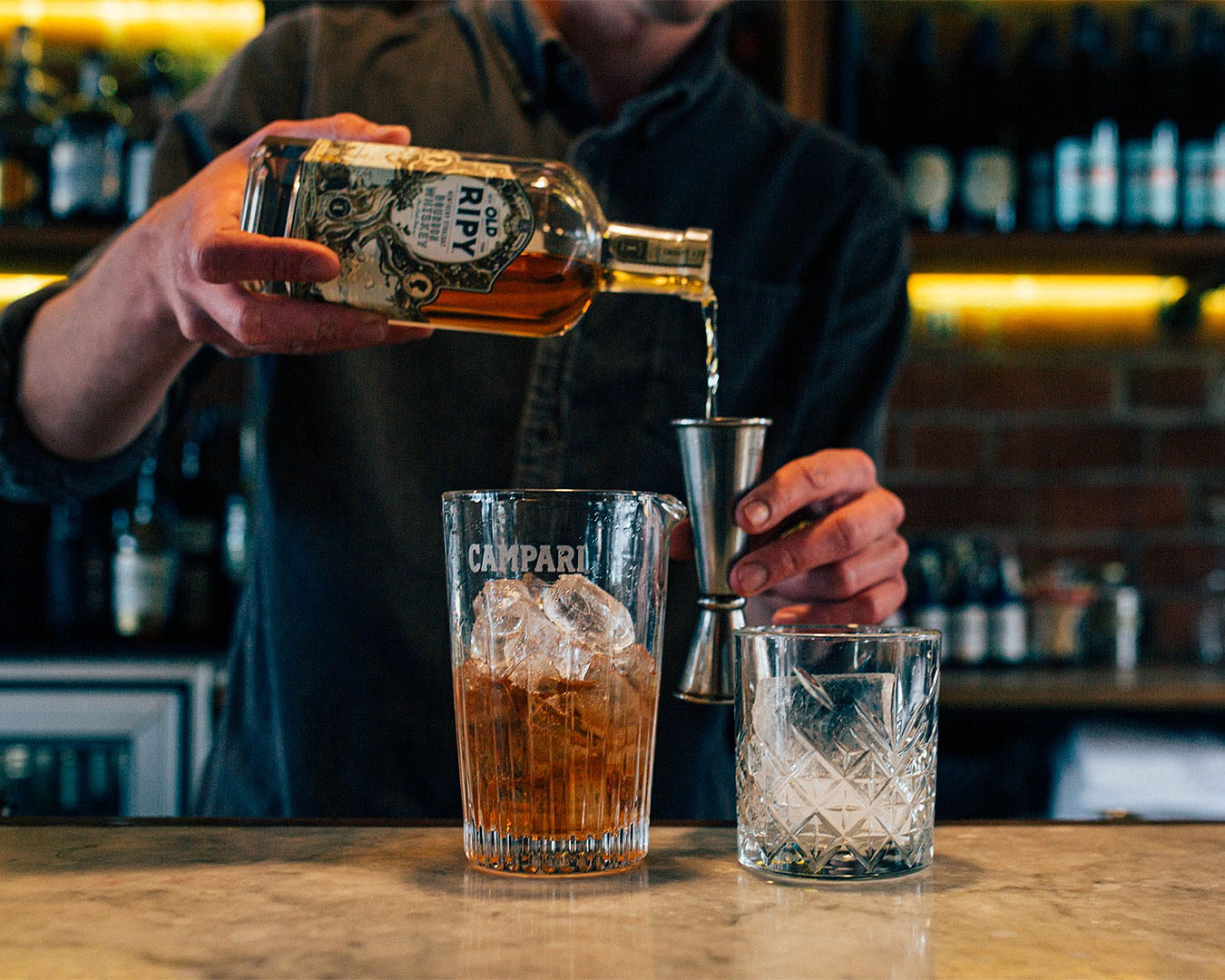 On Lyttelton's main drag, you'll find Civil & Naval, a little tapas bar squeezed into what was formerly a historic tailor. Look out for the original facade and the few seats outside a large window, which peers out onto London Street.
Grab a seat outside under the green canopy in the bricked courtyard or cosy up for drinks by the log fire. The open kitchen serves up unique interpretations of classic tapas and larger sharing plates with European influences.
Each dish pairs wonderfully with a strong, carefully curated spirit and wine list focusing on both small-scale local and international growers and distillers. The casual yet elegantly designed space reflects the hip sensibilities of the surrounding area while continuing to pay tribute to Lyttelton's past.
Gin Gin
New Regent Street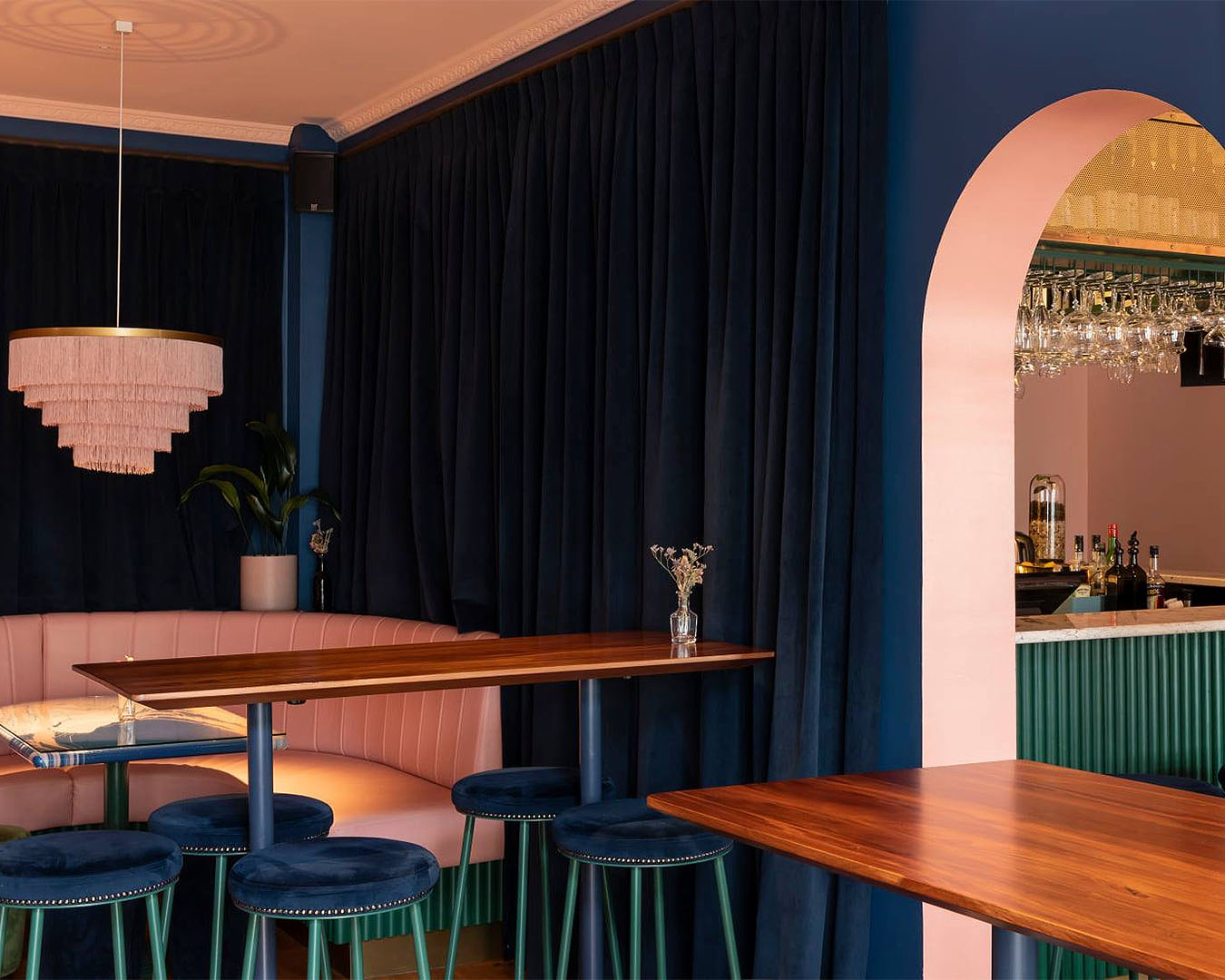 Gin lovers, rejoice! Christchurch is finally home to a garden oasis, Gin Gin, serving up botanical delights in large chalices. The tiny, one-room hideaway is our day drinking spot of choice, with its pink walls, velvet ottomans and an assortment of pots and hanging baskets filled with plants and edibles (many are used in the creative gin concoctions).
And on the menu? A huge range of gin that's been sourced from distilleries both near and far—from Christchurch to England and Japan. Said gins are used in fifteen different gin and tonics as well as negroni on tap, local wine and beer.
There's also a small menu of tapas and platters. You'll find Mediterranean pizza, cured salmon, goat cheese and flatbreads. If you're a gin lover, there's no better place to be than this intimate, outdoor (and dog-friendly) venue.
Smash Palace
High Street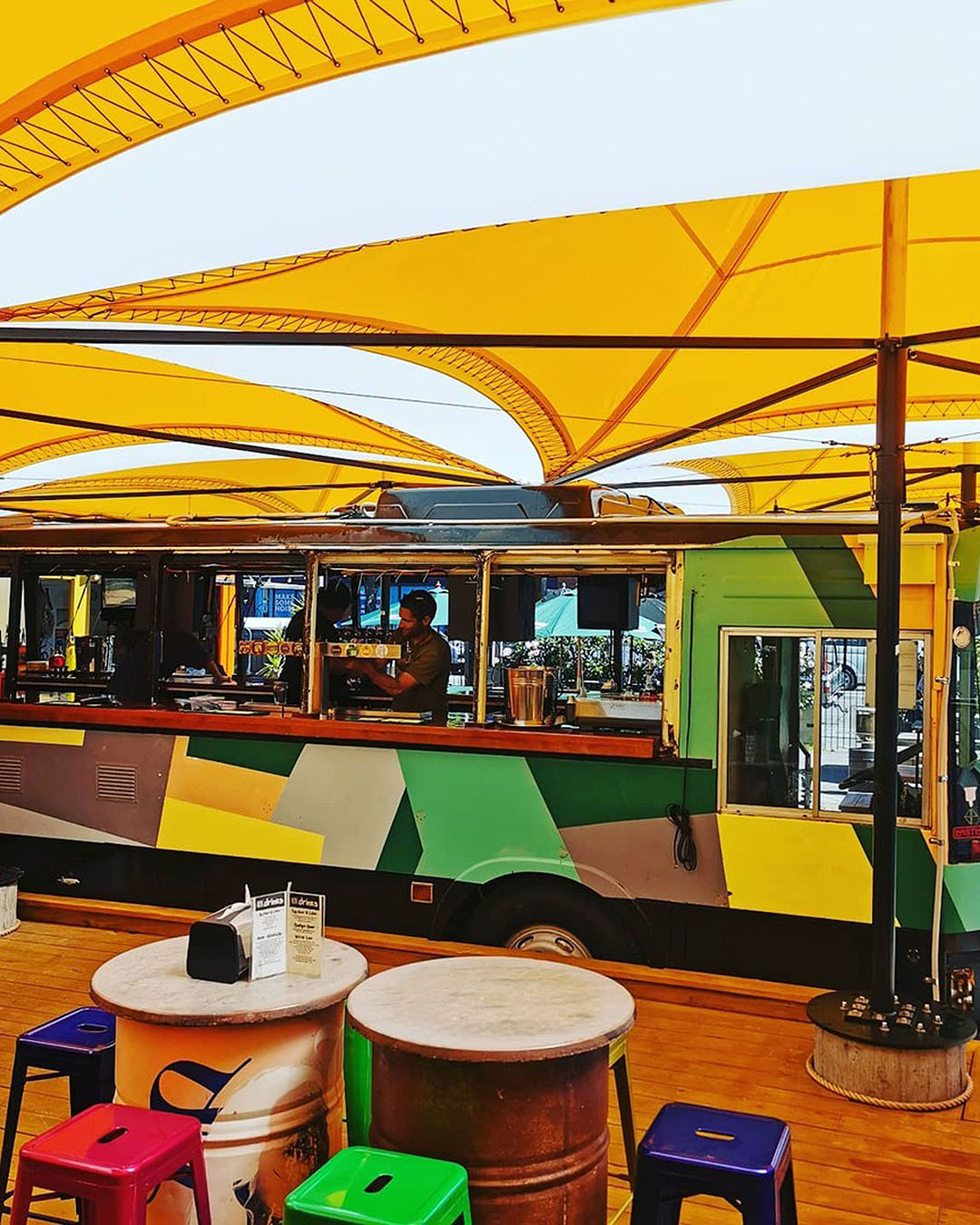 No list of the best bars in Christchurch is complete with Smash Palace, one of the city's most loved bars that came into being in 2012 after Goodbye Blue Monday fell down in the 2011 Christchurch earthquakes.
An emblem of the Christchurch rebuild, Smash Palace has found permanent digs on High Street in the central city. The original bus converted into a bar is still very much present but it now sits alongside a beautiful brick building and a beer garden.
The interior is a cosy place to spend a few hours, but the outdoor seating is where Smash really shines. During the winter months, order a mulled wine or cider and grab a seat near the heaters. They take their burgers pretty seriously here, with all ingredients made from scratch on-site. Also on the menu is fried chicken, dumplings and some of the best chips with aioli in the city.
The Last Word
New Regent Street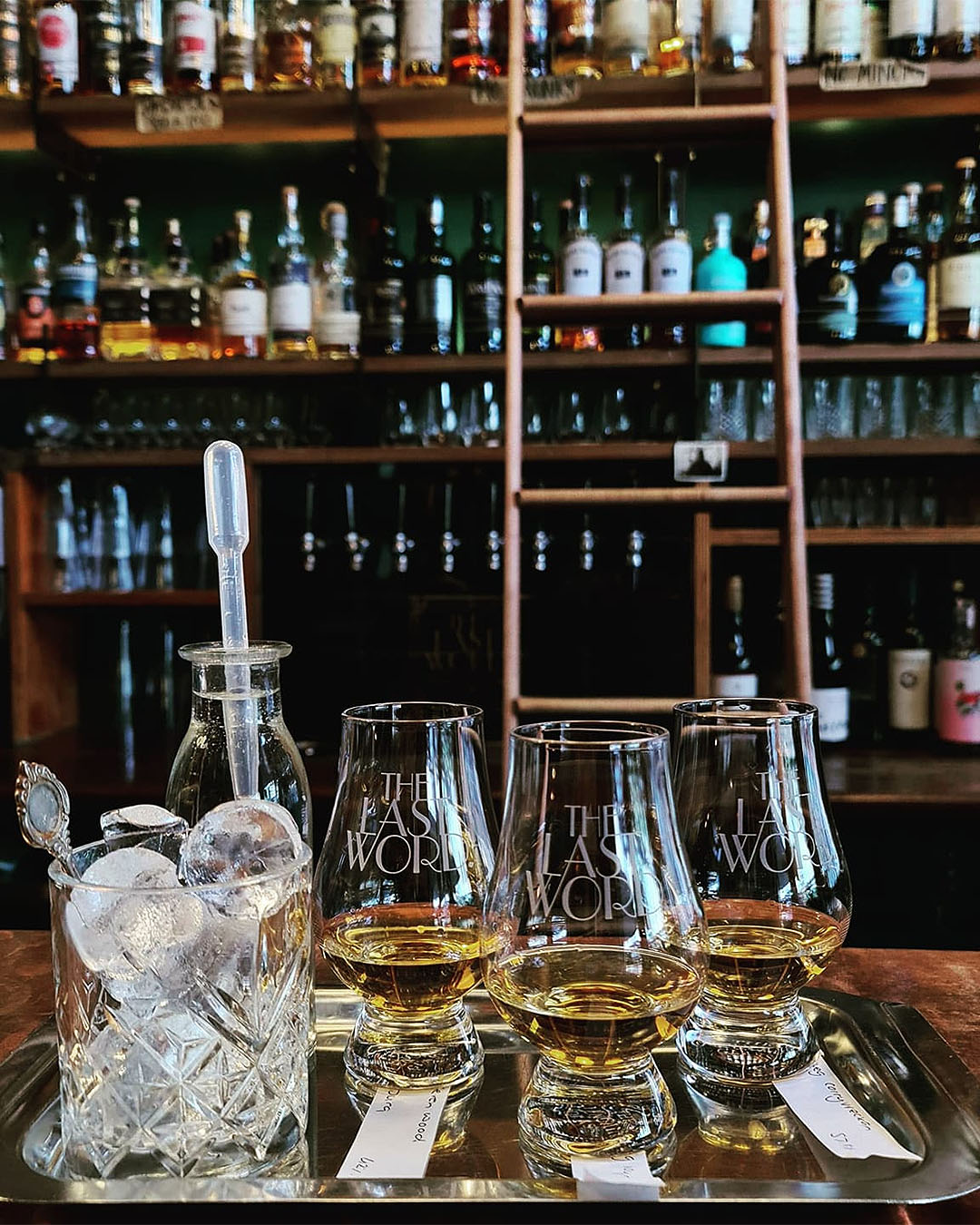 Located on the buzzing New Regent Street, The Last Word is your go-to for whisky. Their menu features an expertly curated collection of whiskies from all over the world (rumour has it, there are over 600 bottles on the shelf).
If that gets you excited, grab a fellow connoisseur and book yourselves in for a private tasting. Of course, the bar also boasts a heavenly cocktail menu that'll win your heart whether you're after something strong or smashable.
There's even a quality selection of craft beer and boutique wines. Between the classy lounge ambience and the abundance of delicious drinks, you're in for a 10/10 evening.
The Dirty Land
Victoria Street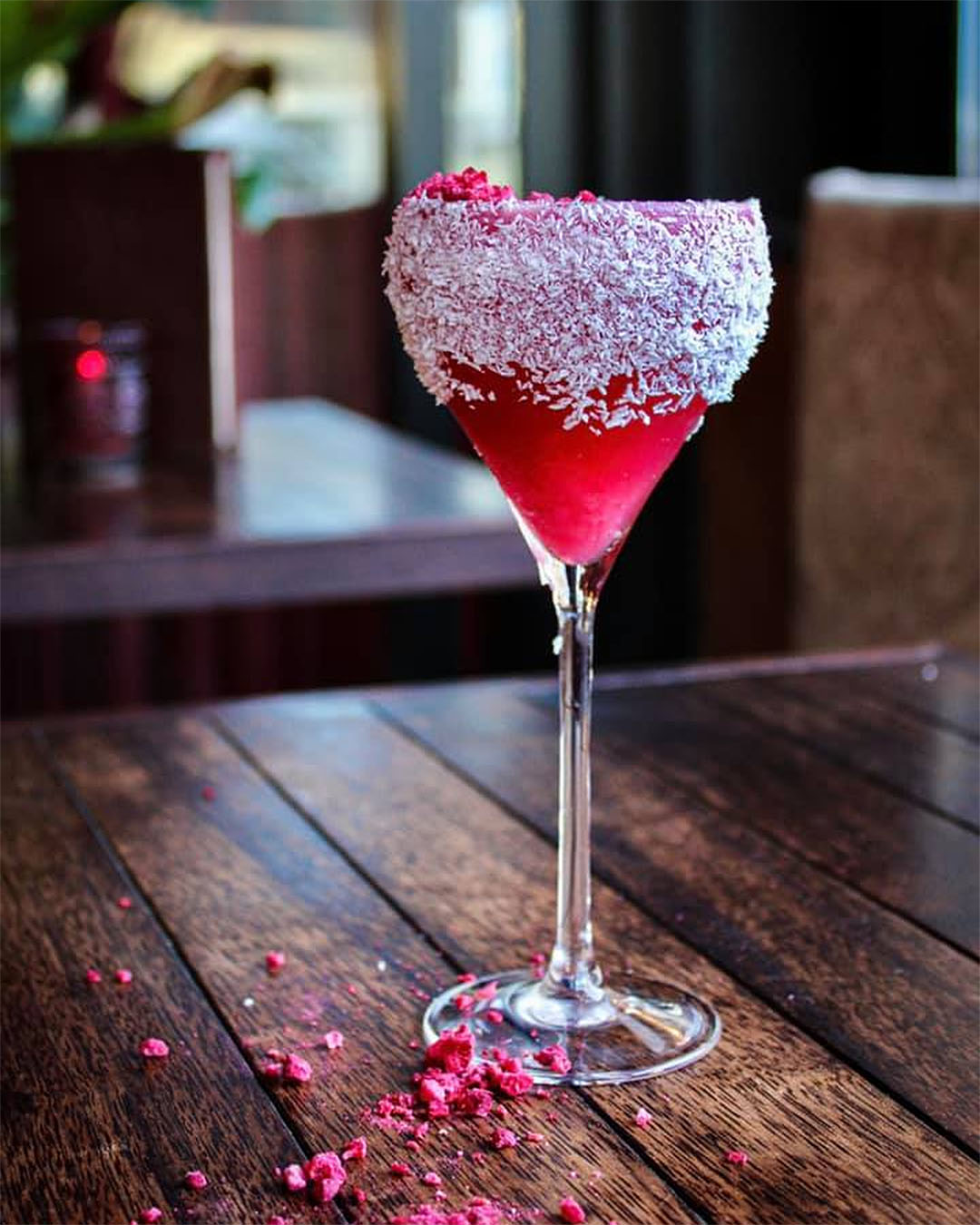 Step inside The Dirty Land, where you'll be greeted with moody lighting, heavy red curtains, exposed brick and textural fixtures sitting underneath a pressed tin ceiling.
Order one of their killer cocktails, both the Melancholy, which is the perfect comforting drink for the cold weather ahead and the Papacito, which features chilli-infused tequila, cold-drip coffee, vanilla sugar and a hint of chocolate are excellent.
Paired with a nuanced wine list and a selection of imported beers, it's easy to see why this place is hugely popular amongst Christchurch locals. Oh, and there's the amazing Mexican food delivered straight from Mexicanos next door, you won't ever want to leave! Whether you're snuggling into the cosy corner for a few drinks or wanting to celebrate until the wee hours of the morning, The Dirty Land won't disappoint.
Cortina Cantina by Sawyer
Cambridge Terrace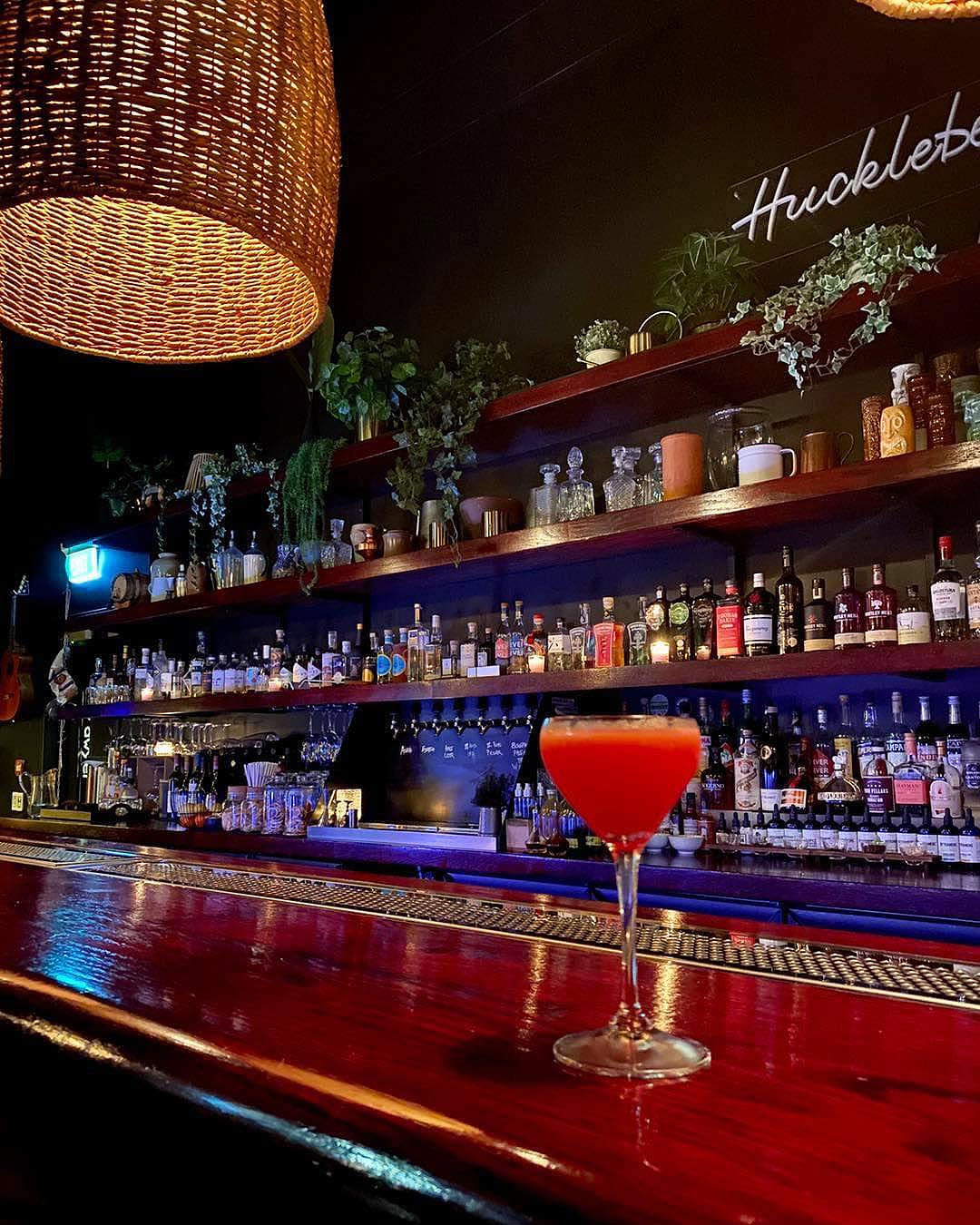 In what was formerly Whet Bar's old site, Sawyer is a cosy lounge with an enticing collection of fermented and distilled refreshments and creative cocktails.
Located in the Deloitte building, the contemporary space is dark and moody with both indoor and outdoor seating. Currently open from Wednesday to Friday, it's an excellent choice for after-work drinks due to its proximity to plenty of the city's office towers. Sawyer is an evolving space, currently operating as Cortina Cantina, a Mexican-inspired pop-up.
Need a plan for the day after the night before? Here are 50 of the best things to do in Christchurch.
Image credit: Boo's, O.G.B, Londo, Pink Lady Rooftop Bar, Bangalore Polo Club, Civil & Naval, Gin Gin, Smash Palace, The Last Word, The Dirty Land, Sawyer, Six Ounces.