In the mood for a cheeky tipple? Hamilton's vibrant bar scene has you covered with everything from romantic cocktails and impressive wine lists to after-work brews and beer clubs. Set in secret lofts and converted churches, the city is dotted with bars and pubs to unwind in style. Sip your way through our round-up of Hamilton's best bars and pubs—we hope you're thirsty.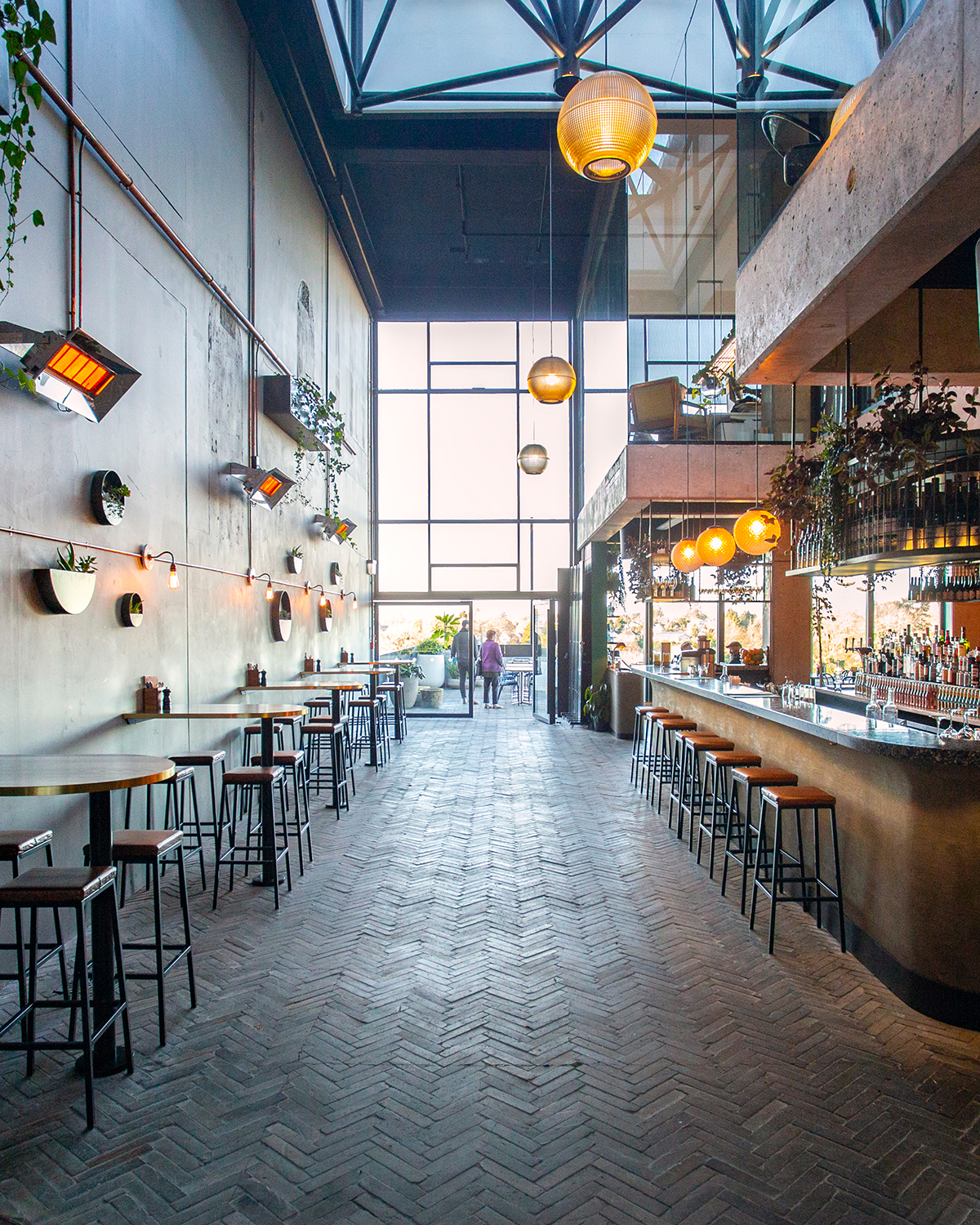 Mr. Pickles
Victoria Street, Hamilton CBD
Nestled away in Riverbank Lane, you'll stumble upon bar-slash-eatery Mr. Pickles. The Hamilton fave perfects the tricky balance of sophisticated yet easy-going vibes—it's fancy but not too fancy. Pull up a stool at the island bar and watch the staff work their magic or head to the outdoor courtyard overlooking the mighty Waikato River. The drinks menu features cocktails, craft beers and a carefully selected wine list. The mouth-watering food menu is designed to be shared and even allows you to build your own charcuterie platter.
Wonder Horse
Victoria Street, Hamilton CBD
Another Hamilton gem is none other than Wonder Horse. Established in 2012, the bar has built a reputation (the good kind) for its attentive service, incredible cocktails and sweet tunes. You've got to be in the know to find it—it's set in a loft down an unsuspecting alleyway off Victoria Street. Wonder Horse prides itself on quality booze and fine cocktails—classic or tailored to your taste buds. Visit for a date night drink, group hangs or even the monthly beer or whisky clubs.
House
Hood Street, Hamilton CBD
House is an iconic institution that has been long been known as one of Hamilton's best bars. It's hard to miss—just look for the crowd gathering at the grand weatherboard 'house' every Friday and Saturday night. The notorious weekend parties see live bands and DJs transforming the large outdoor deck into a dancefloor. Visit on weeknights for a more tame affair and enjoy tap beer with bar food favourites such as hearty burgers, moreish pizzas and an all-important fish and chips.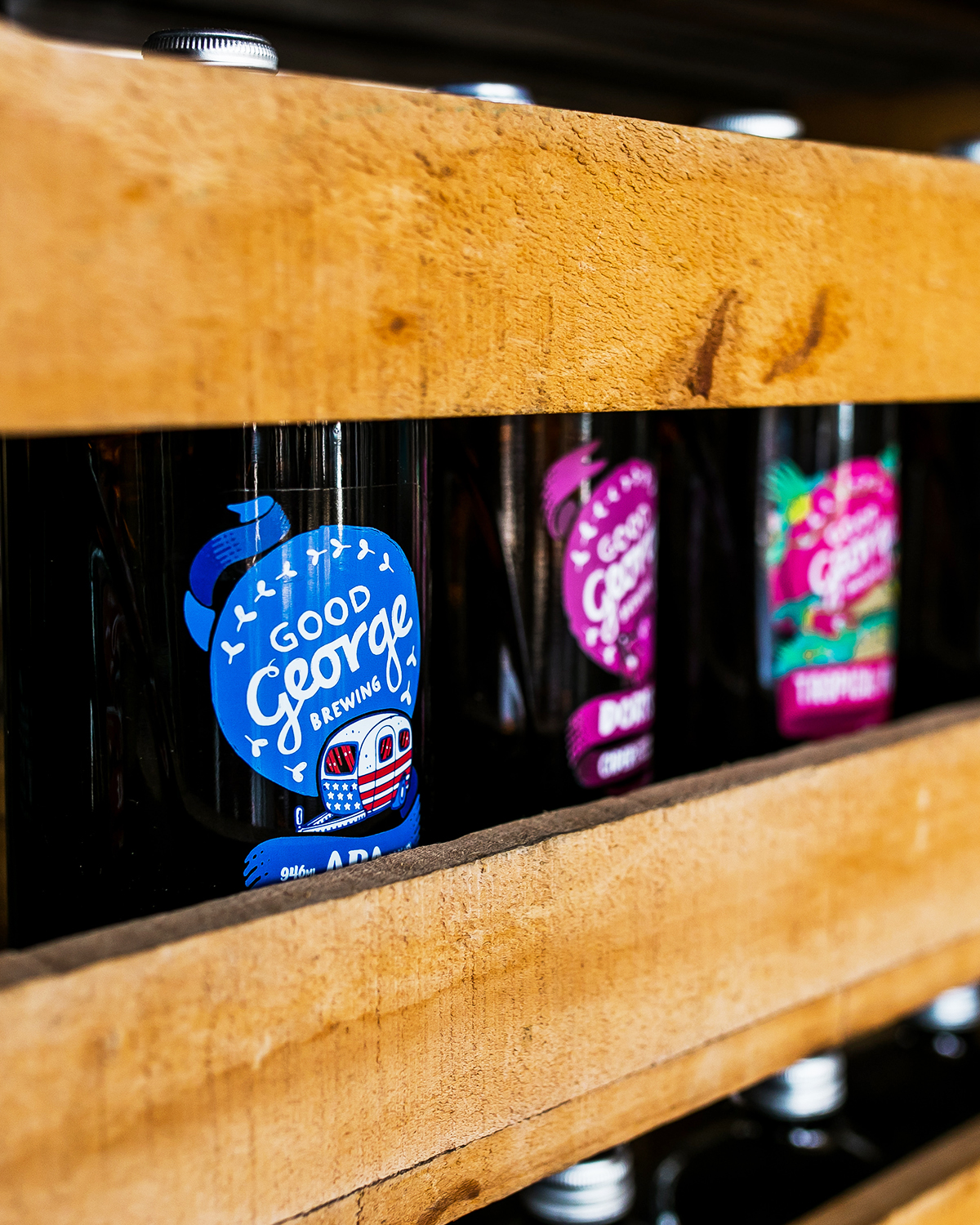 Good George Dining Hall & Brewery
Somerset Street, Frankton
This round-up wouldn't be complete without mention of Hamilton's finest export: Good George. Discover the roots of the famed beer and cider company at the Dining Hall & Brewery in Frankton. The converted St George Chapel is where the company gets its name from and where their award-winning brews have been crafted since 2012. Book in for a brewery tour or sip on a pale ale under the stained-glass windows in the dining hall. The large sun-drenched garden bar begs for a long, lazy lunch matched with a refreshing Doris plum cider.
Little George
Hood Street, Hamilton CBD
Starting its life as a pop-up, Little George has firmly cemented itself as one of Hamilton's best bars. The tiny-but-mighty bar has nine taps pouring Good George beer, cider and other hand-selected brews. You'll also find house-infused spirits and impressive vinos alongside handmade pizzas and Hamilton-famous sharing platters. The bar also showcases live music, cosy upstairs function space and a beer club every Thursday evening. Visit for a casual drink and the good vibes (pun intended) will convince you to stay until the wee small hours.
Gothenburg
Grantham Street, Hamilton CBD
Claiming to be a cafe, restaurant and bar, Gothenburg is a one-stop destination. The venue is the definition of 'light, bright and beautiful' with floor-to-ceiling windows starring panoramic views of the Waikato River. Opt for a table in the outdoor terrace (there are umbrellas and outdoor heaters if need be) and eat your way through Gothenburg's signature tapas menu. As for your drinks, the bar serves wine, beer and cider from New Zealand and beyond. The cocktail menu features a raspberry mojito, elderflower Tom Collins and an espresso martini with an orange twist.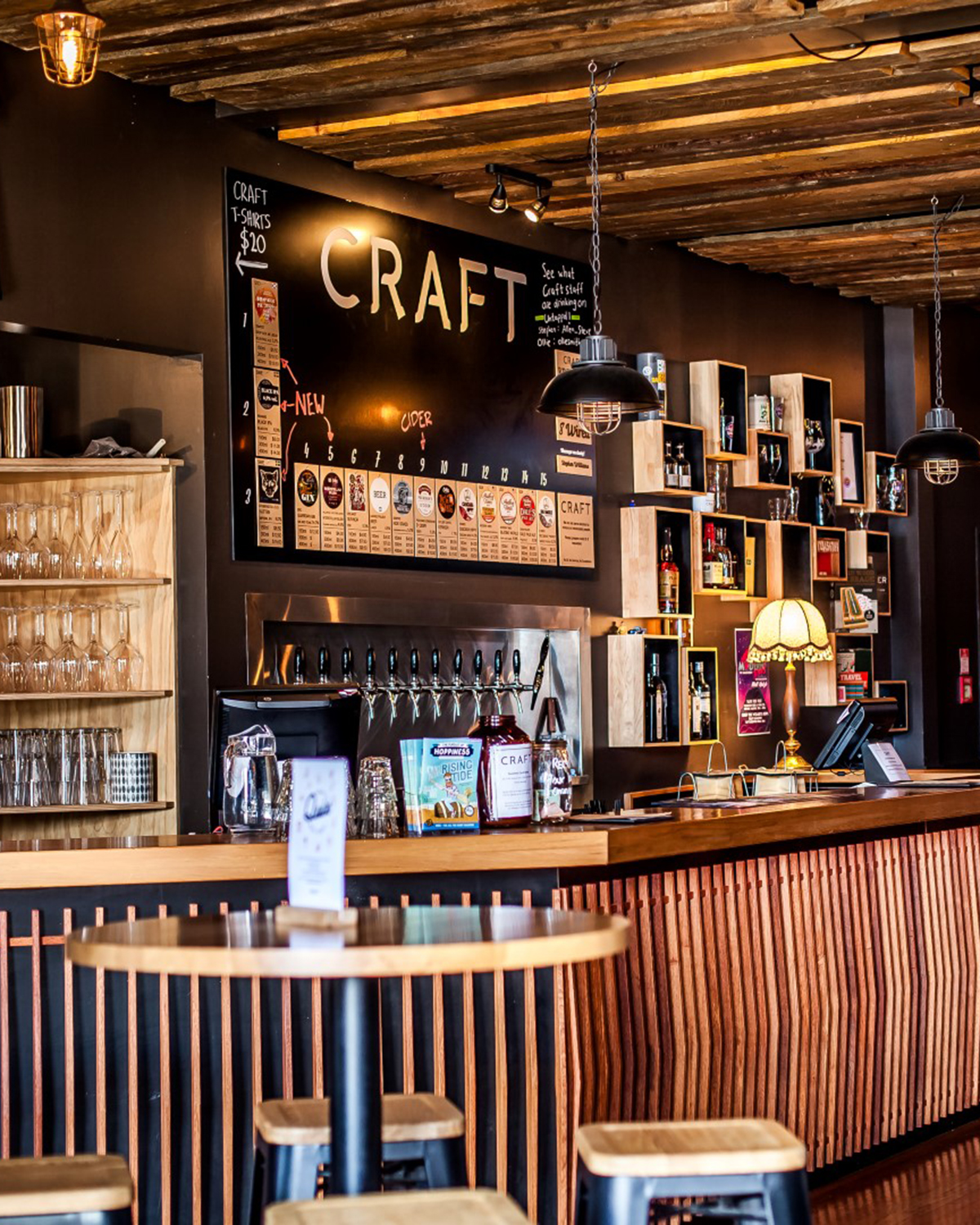 Craft
Hood Street, Hamilton CBD
If beer is your beverage of choice, look no further than Craft on Hood Street. As one of Hamilton's best bars, the friendly local offers brews from all four corners of the globe. You'll find 15 beer taps offering an ever-changing selection of craft beer (and cider) alongside a wood-fired pizza menu. The knowledgeable staff are only too happy to talk you through the brews on offer and help guide those new to the craft scene. Pro tip: time your visit with the ever-popular Wednesday quiz night.
The Lookout Bar & Kitchen
Church Road, Te Rapa
Come for the drinks and stick around for the food at The Lookout Bar & Kitchen. Perched on the outskirts of Te Rapa, the venue 'looks out' towards the Hakarimata Ranges—hence the appropriate name. Dig into the likes of baked brie, duck bao buns, polenta bruschetta and an epic pork belly burger. Save room for dessert because there's a gooey sticky date pudding served with Duck Island ice cream. The bar has you covered with beer, wine, cocktails and coffee as well as a daily happy hour.
The Local Taphouse
SKYCITY, Hamilton CBD
Located at the entrance to SKYCITY is The Local Taphouse—another Hamilton gem. The bar is decked out with wooden floors and furnishings, industrial light fittings and pops of greenery. Drop in for an after-work drink and you'll be spoilt for choice with an extensive range of tap beers. All your favourite Good George beers and ciders are available, as well as other local New Zealand craft beers. Order a meal from the bar, graze on a platter or you're more than welcome to order from the neighbouring Eat Burger joint.
Good Neighbour
Horsham Downs Road, Rototuna
As the name suggests, Good Neighbour is another much-loved Good George watering hole. Located in suburban Rototuna, the bar is a local favourite with ample parking to boot. Arrive hungry because the food menu has everything from mussels and tacos to burgers and ribs—oh, and you'll want to devour the baked cookie for dessert! Better yet, the beer and cider are delivered daily from the Good George brewery in Frankton so it's as fresh as can be.
Image Credit: Mr. Pickles, Lydia Arnold, Craft Bar