Catering to its large student population, quality cafés and all-day eateries continue to pop up in Dunedin. The best cafés tick all the boxes, serving up excellent food and delicious coffee any time of the day.
Here are our picks for the best cafés in Dunedin, you might just discover your new favourite.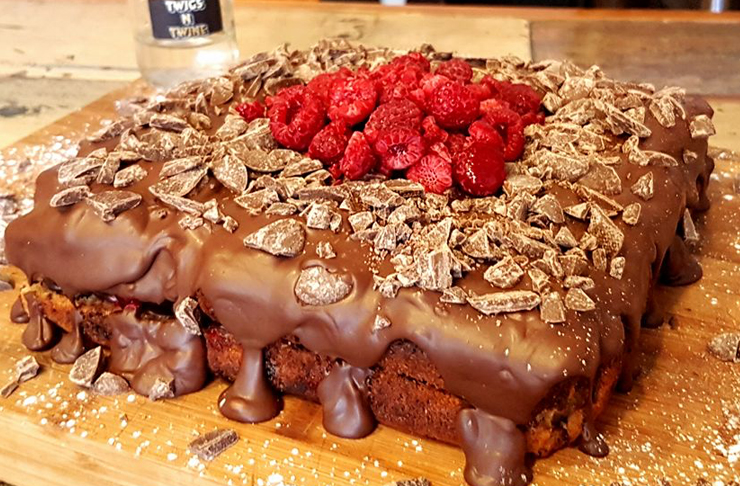 Morning Magpie
Stuart Street
Bright and cosy, Morning Magpie is a top choice amongst University of Otago students. Located on Stuart Street, just east of the Octagon, the café is known for its fantastic coffee (they roast their own Fair Trade beans), nutritious smoothies and simple yet tasty menu. The bagels are an ever-popular option, topped with quality ingredients. The smashed eggs with edamame pesto make for an unexpectedly delicious combination.
Vanguard Coffee Co.
Princes Street
Vanguard Coffee Co. is the kind of place where you could easily spend an entire afternoon. Spacious, light-filled and full of fauna and flora, it's hard to fault the sleek café. The extensive menu features breakfast favourites like eggs benedict and bircher muesli, but you might regret skipping out on the red velvet pancakes and salmon and potato latkes. The shakshuka is another crowd pleaser, especially during Dunedin's winter months. And did we mention that they roast their own coffee? If you can't get enough, they have a subscription service.
Chamber of Coffee
Stuart Street
If you have yet to venture to the gem that is Chamber of Coffee, we highly suggest planning a visit. The sun-soaked café has a view of the beautiful cathedral and a gorgeous interior. Order a coffee from their specially built La Cimbali espresso machine—a sight to behold. Their smoothies are anything but typical and flavours range from Tim Tam Berry to Oreo.
If you're in need of some greens, here you'll find some of the tastiest salads in town. The team make six to eight different ones every week. For those in a rush, their cabinet and counter food are unbeatable. Or, if you're wanting something a bit heartier, their house-made pies are a satisfying and delicious option filled with bacon and salmon, which are both farmed locally and cured by the kitchen.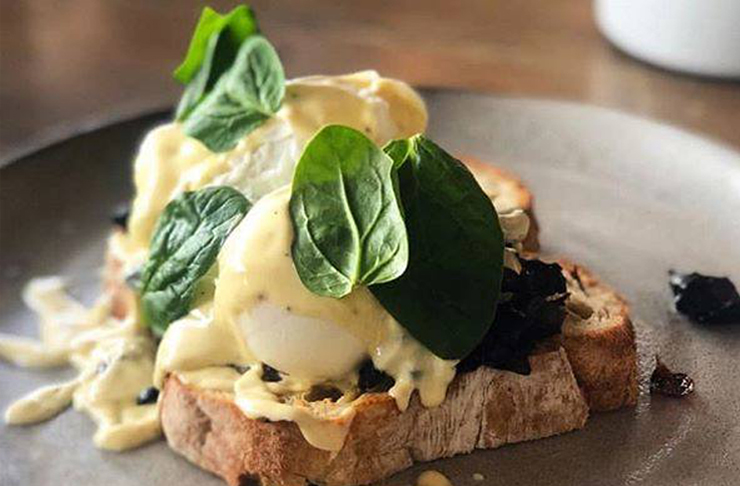 The Perc
Stuart Street
The Perc is a local institution located right next to The Octagon on Stuart Street. Perfect in the winter time, grab a spot by the fireplace near the front windows and sip on a fantastic Allpress coffee, juice, milkshake or healthy tonic. Here, you'll also find an extensive breakfast and brunch menu catering to all dietary requirements. Truth be told, they have some of the tastiest gluten-free options in town. We can't resist their enormous array of sweet treats. The cinnamon scrolls are intoxicatingly good (but you need to be quick as are their cakes and muffins.
The Good Earth
North Dunedin
The menu at this popular café is entirely organic and everything is made from scratch. At The Good Earth, you'll find freshly baked bread, flaky croissants and ridiculously delicious frittatas among a rotating array of daily specials. Catering to all diets, you'll find dairy-free, gluten-free and vegan menus in addition to the main menu. The vegan seitau scramble, made with tofu, eggplant, mushroom and potato, is a firm favourite and we can't resist the French toasted banana and pecan sandwich with bacon and maple syrup. Order the banana, kombucha and spirulina smoothie to wash it down. Otherwise, you can beat the locally roasted, Fair Trade coffee.
Rhubarb
Roslyn
Rhubarb has been the relaxed, go-to cafe for Roslyn locals for the past ten years. You'll be enticed by their well-stocked cabinet and small yet delicious menu. Savoury fans will love the selection of omelettes on offer, the portobello mushroom is a clear winner and the cheese muffins. If you have a sweet tooth try the brioche French toast, which is served with peach and rhubarb compote, mascarpone and maple syrup. If you're around for lunch, their selection of sandwiches and baguettes is incredible. Paired with coffee from Ozone Coffee Roasters, you'll want to make this your regular spot.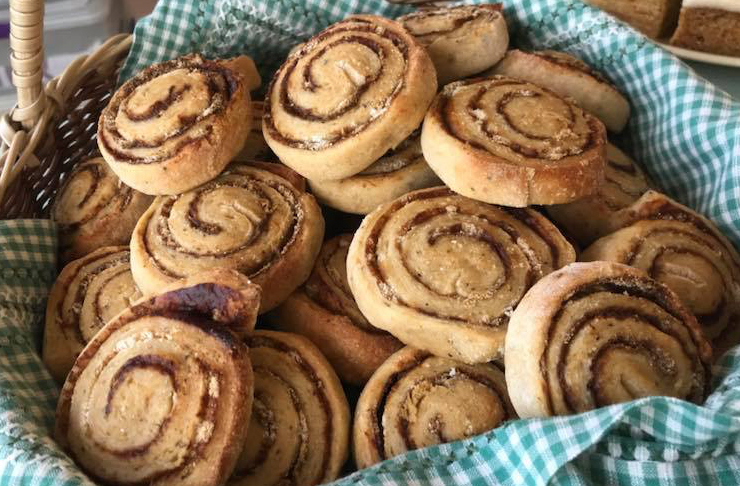 Modaks Espresso Bar
George Street
Modaks is one of the most popular yet unconventional cafés in Dunedin. The cosy cafe takes inspiration from the 1970s with retro decor and crocheted blankets in a variety of rainbow colours. Grab a seat on the vintage furniture and settle in for breakfast or lunch. The menu consists of the usual comfort foods, bacon, eggs and bagels for breakfast and pizza and salads for lunch. Coffee is delicious and made from Supreme beans. If you're after something sweet, try the chewy peanut butter brownie or one of their bounty bars.
Allpress Roastery and Cafe
North Dunedin
Sitting on the edge of the University of Otago, Allpress Roastery and Cafe is a bustling cafe frequented by students and office workers alike. The building started out as an automotive workshop and many elements have been carefully restored to their past glory. Filled with natural light and warm timber, the space has a decidedly industrial feel.
As is customary at Allpress, coffee is a top priority with both single origin filter brew and blended espresso drinks available. The carefully selected menu is limited but packed with flavourful, high-quality options and breakfast specials that change on the daily. In the cabinet, you'll find sweet and savoury loaves and Italian sandwiches that hit the spot.
Kiki Beware
George Street

Kiki Beware is unlike any other Dunedin cafe. The beautiful space has a carefully considered aesthetic and impeccable attention to detail. Frequented by members of Dunedin's creative crowd, the space hosts the work of emerging artists every month. Grab a seat at the bar and order a Vietnamese pork banh mi and bowl of shoestring fries, which are served with a range of different salts and sauces. The espresso bar is also a licensed refreshment room, so in addition to expertly made Supreme coffee, sodas and lemonades, you'll find a selection of tap beer, liquors and wines.
Vogel Street Kitchen
Vogel Street
Known for their top-notch service, super cool interior and yummy food, Vogel Street Kitchen is a must-visit in Dunedin. With not one, but two breakfast menus as well as two menus available until later in the day, you won't ever leave hungry. All ingredients are sourced locally whenever possible and the spacious establishment has a bustling yet cosy atmosphere.
Image Credit: Mornigng Magpie, The Perc, Modaks Espresso Bar