Calling all food lovers—it's our favourite time of year once again. BurgerFuel is back at it with their limited-edition drops, ready to dazzle your senses and champion their commitment to reducing food wastage with an exciting new creation.
Enter: the Wild Heart burger. One thing is for sure—this is much more than just your average patty and bun. The Wild Heart is a burger with a mission; it's crafted by a bunch of Kiwis who care about doing right by our environment.
The talented crew teaming up with BurgerFuel for this flavourful hit includes fellow foodies The Citizen Collective and WITHWILD. Plus, it's all in support of the Fiordland Wapiti Foundation. Using some Kiwi ingenuity, they're aiming to create conversations around food waste in New Zealand with this one-of-a-kind burger.
The Fiordland Wapiti Foundation is a group of legend volunteers tasked with preserving the flora and fauna, along with native species found in the Fiorland National Park. Part of this means managing Fiordland's wapiti wild deer herd each year and instead of sending the venison meat to waste, they've found ways to repurpose it and support those in need.
Teaming up WITHWILD for this next-level burg, at the heart of this tasty morsel is a juicy WITHWILD Fiordland venison patty slathered in Four Saucemen's 'The Black Rub.' What's more, $1 from each sale will support Wapiti Foundation's work in conserving Fiordland National Park. Talk about feel-good food.
The Wild Heart burger trimmings are also all about giving good grub new life. The patty is topped with rescued, shredded wonky Pukekohe carrots, that would have otherwise gone to waste, and gooey melted truffle mascarpone cheese—drool.
The whole thing is then doused in Central Otago cherry sauce crafted from water-damaged cherries and sandwiched between artisanal buns. Both these treats are courtesy of the foodie innovators over at Citizen Collective.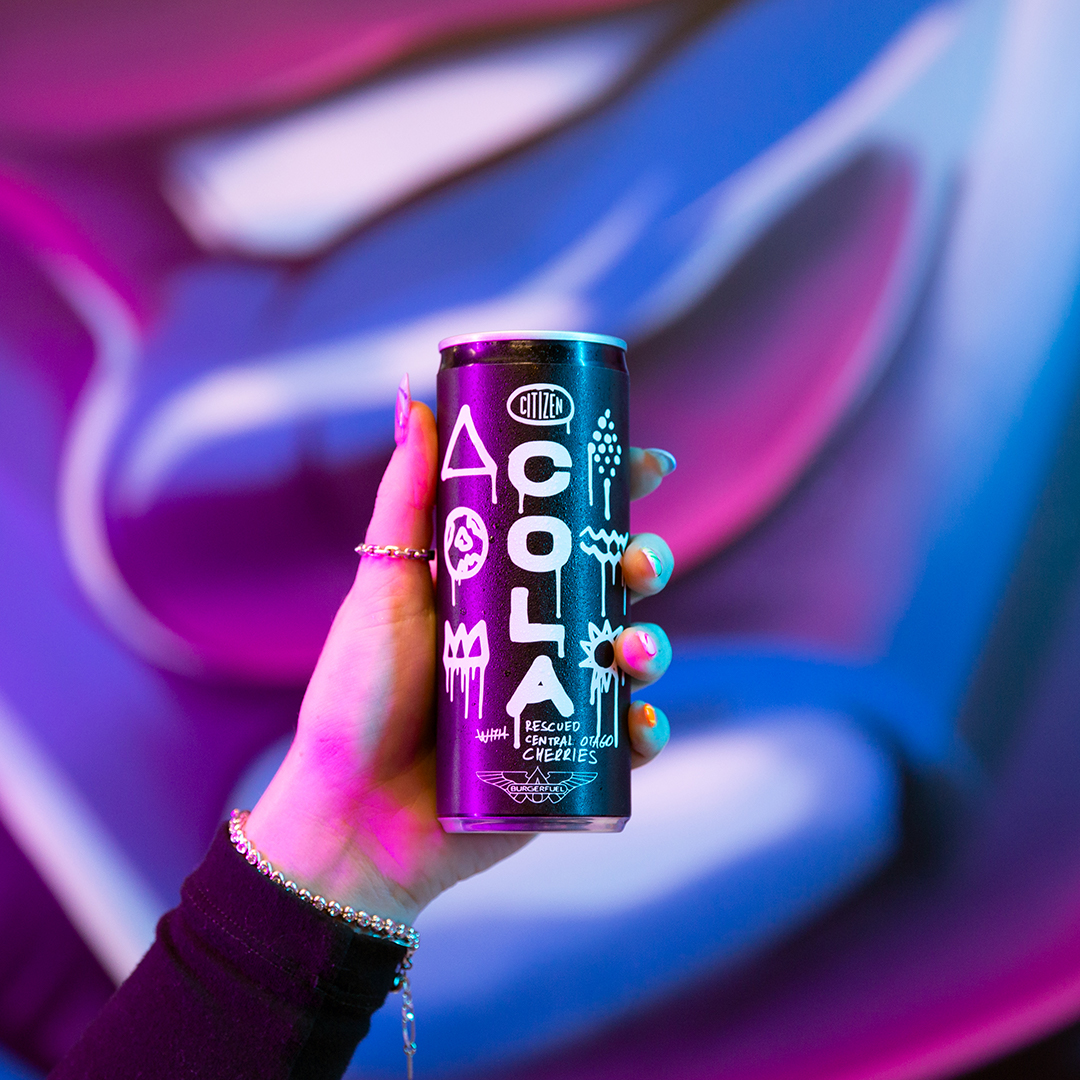 Wash your Wild Heart down a refreshing Rescued Cherry Cola, a Citizen and BurgerFuel collaboration.
It's pretty clear BurgerFuel will be selling out of this special burger, meaning anyone who purchases it will collectively rescue 4.3 tonnes of With Wild Fiordland Wapiti, 102,000kgs of Citizen Central Otago Cherries, 300kgs of broken Pukekohe carrots. Plus, every can of Rescued Cherry Cola will save 29 perfectly good cherries from going to waste.
Ready to take your tastebuds out for a good cause? You know the routine—BurgerFuel's limited Wild Heart burger is around for a tasty time, not a long time. It's available now, so head to your local to get on it.
The Details
What: BurgerFuel's Wild Heart burger | $1 from each burger will go to Fiordland Wapiti Foundation
Where: Your local BurgerFuel
When: Now until Monday, September 5, or while stocks last
Editor's note: This article is sponsored by BurgerFuel and proudly endorsed by The Urban List. To find out more about who we work with and why read our editorial policy here.
Image credit: supplied
Design credit: Freda Chang