With a few more sunshine-laden weeks on the horizon in the adventure capital, there's really no better time than now to pack your bags and get amongst some of the most beautiful landscapes in Aotearoa.
Us humans of New Zealand are bloody spoilt for choice when it comes to the outdoors, and it doesn't get much better than camping in the Southern Lakes District—waking up to mountain views, swimming in lakes as pure as Pablo Escobar's supply and adventuring through some of nature's best kept secrets.
If that speaks to your soul, then you'll want to read on. We've found seven cool and quirky places to camp in and around Queenstown. So pack your bags and get out there.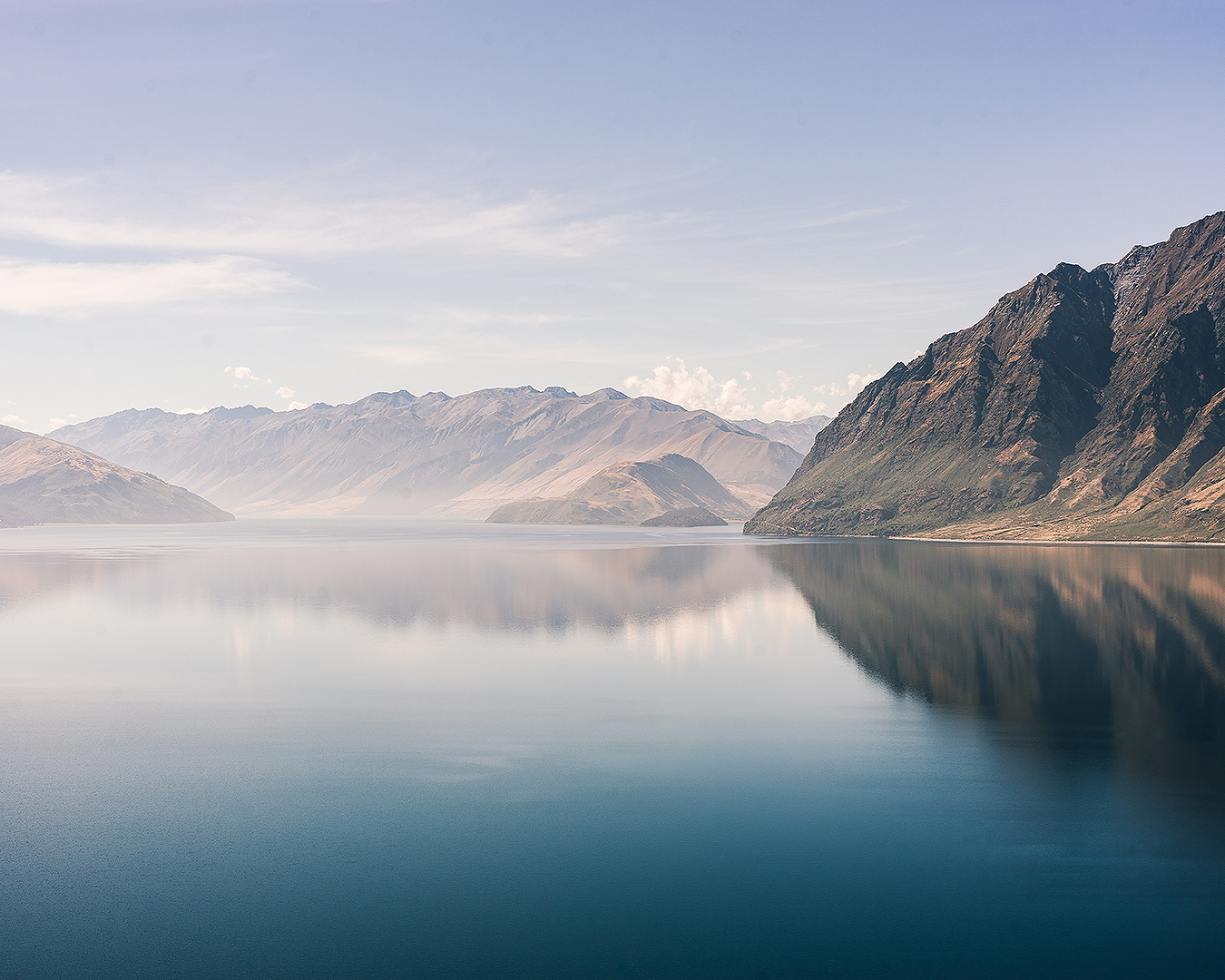 Lake Hawea
Lakeside camping is the tits, where else can you hunt and gather, swim and bathe in the same water? Head down to Wanaka's cool little brother, Lake Hawea and you will do just that. Self proclaimed "beautifully basic", The Camp—Lake Hawea is your quintessential Kiwi camping escape. With the great outdoors on your doorstep, you'd be crazy not to get outside and explore this lakeside gem. Hire bikes and hit the nearby tracks, head down to the lake and bask in the afternoon sun or try your hand at fishing… you can even smoke your catch in the nearby park smoker! And if the fish seem to be on holiday too, don't fret—you can get your fush and chups fix at the Camp Food Truck. Which (to our liking) also serves hot caffeine in the form of coffee in the AM—the perfect pit stop before another day of adventuring.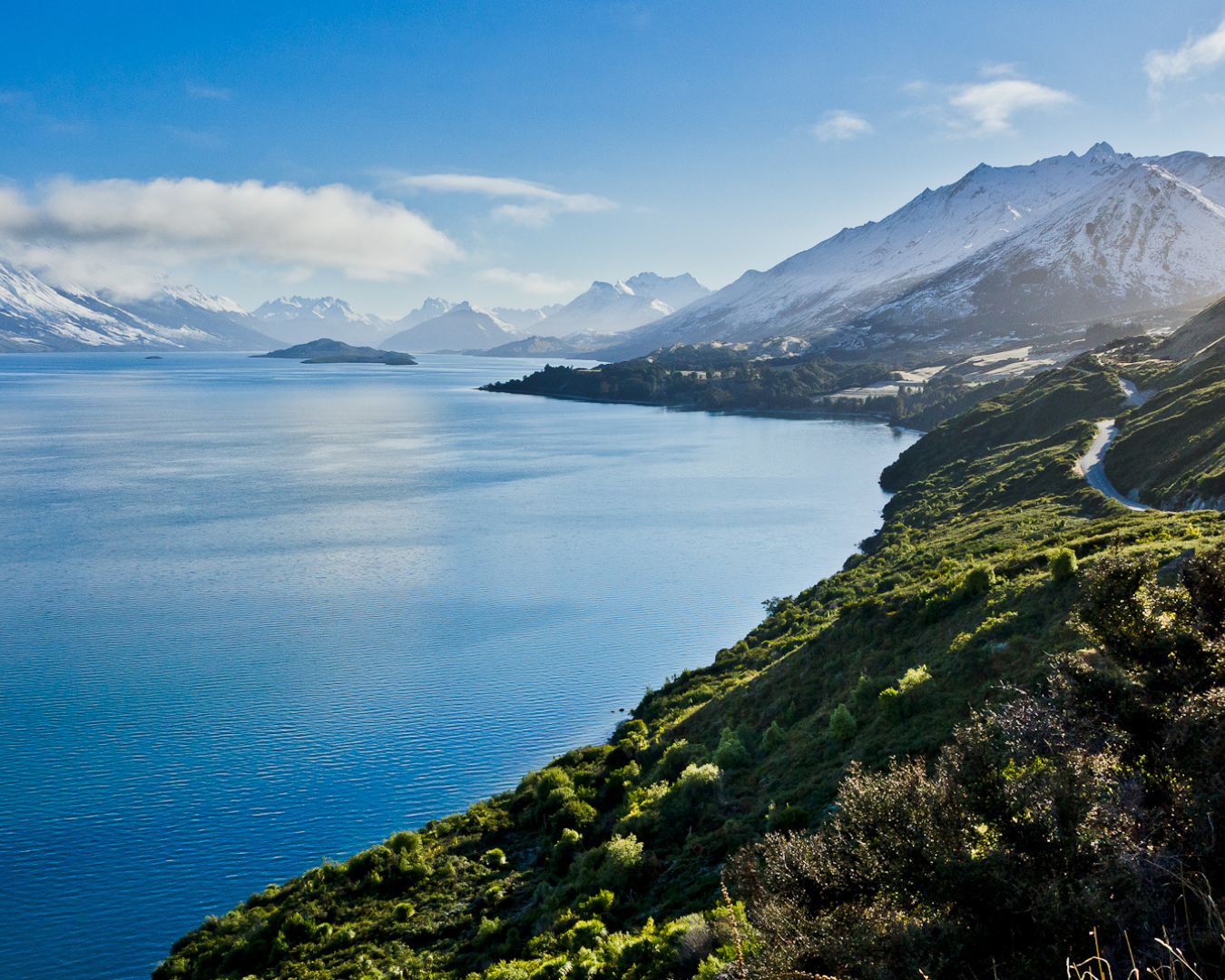 Glenorchy
Eco-conscious campers, and those that like to "camp" without having to so much as touch a tent, we've found your match made in mountain heaven. Located a short 45min drive from central Queenstown, Camp Glenorchy Eco Retreat is New Zealand's only net positive energy accommodation, which we think is pretty darn awesome. You won't find actual tents here, but you will find everything else, from backpacker style bunks to luxurious eco cabins and powered camper sites. Whether you're actively seeking adventure, or wanting to surrender your soul to the mountains for a few days, the welcoming Kiwi hospitality and picturesque setting will have you pleading to extend your stay—it's not hard to see why Time Magazine named it one of the World's Top 100 Greatest Places of 2019.
Arthur's Point
Queenstown ain't called the adventure capital for nothing. Neighbouring the Skippers Canyon Jet Boat, the Queenstown Top 10 Holiday Park instantly provides a taste of the adrenaline-filled fun on offer in the town. Those that froth mountain biking in summer and shredding the slopes in winter, this is your year-round base—with Coronet Peak an easy 15 minutes drive away. Or those that are more about peace and serenity, enjoy a relaxing dip at the Insta-famous Onsen Hot Pools down the road, before heading back to your stunning alpine-set campsite to sleep under the stars. With little light saturation it's the perfect spot to stargaze the night away.
Moke Lake
Journey up the steep, winding Moke Lake Road and you'll be pleasantly rewarded with one of Queenstown's hidden gems. Relax and unwind away from the hustle and bustle of the town in what could just be the most postcard-perfect spot on our list. Moke Lake Campsite offers a whole lot more than just scenic views, with swimming, fishing and boating on the campsite agenda. If you're up for it, the Ben Lomond Station Horse Treks are right next door too, so you can explore the surroundings in all their glory. And although it may feel like you're in complete wilderness, this little jewel is perfectly located 10-minutes from central Queenstown.
Macetown
If you're wanting to a) totally disconnect from humankind and b) reconnect with nature, here ya go, this one's for you. The journey up the Arrow River to the Macetown Camping Ground is an adventure in itself. Whether you choose to walk, mountain bike or 4WD through the narrow, rugged roads you'll pass 23 river crossings before you reach Macetown, one of Otago's most intact historic goldfield towns. The campsite itself is pretty basic, with the only fresh water available in the river… but hey, they won't charge you a dime and you said you were in it for the nature right? If you want to learn more about the gold rush, interpretation panels around the town tell tales of times past or you can head up the valley to New Zealand's grandest gold stamper, the Homeward Bound Stamper Battery. Compared to the miners, it will make you think your voyage out there was easy.
Glendhu Bay
With walking tracks like Roy's Peak, ski fields like Treble Cone and the gateway to the world-heritage Mt Aspiring National Park—Wanaka's got it going on. And when it comes to camping, there ain't no beat missing either. The picturesque Glendhu Bay lies on the shores of Lake Wanaka just 10 minutes from town and boasts the fact that it's the only lakeside holiday park in the area. Pitch a tent and get amongst Wanaka's outdoors—with 750km of walking, hiking and mountain biking trails you won't be short of adventure. If you're around in the winter months, you can recoup and relax in the evenings with a hot tub under the stars, utter bliss!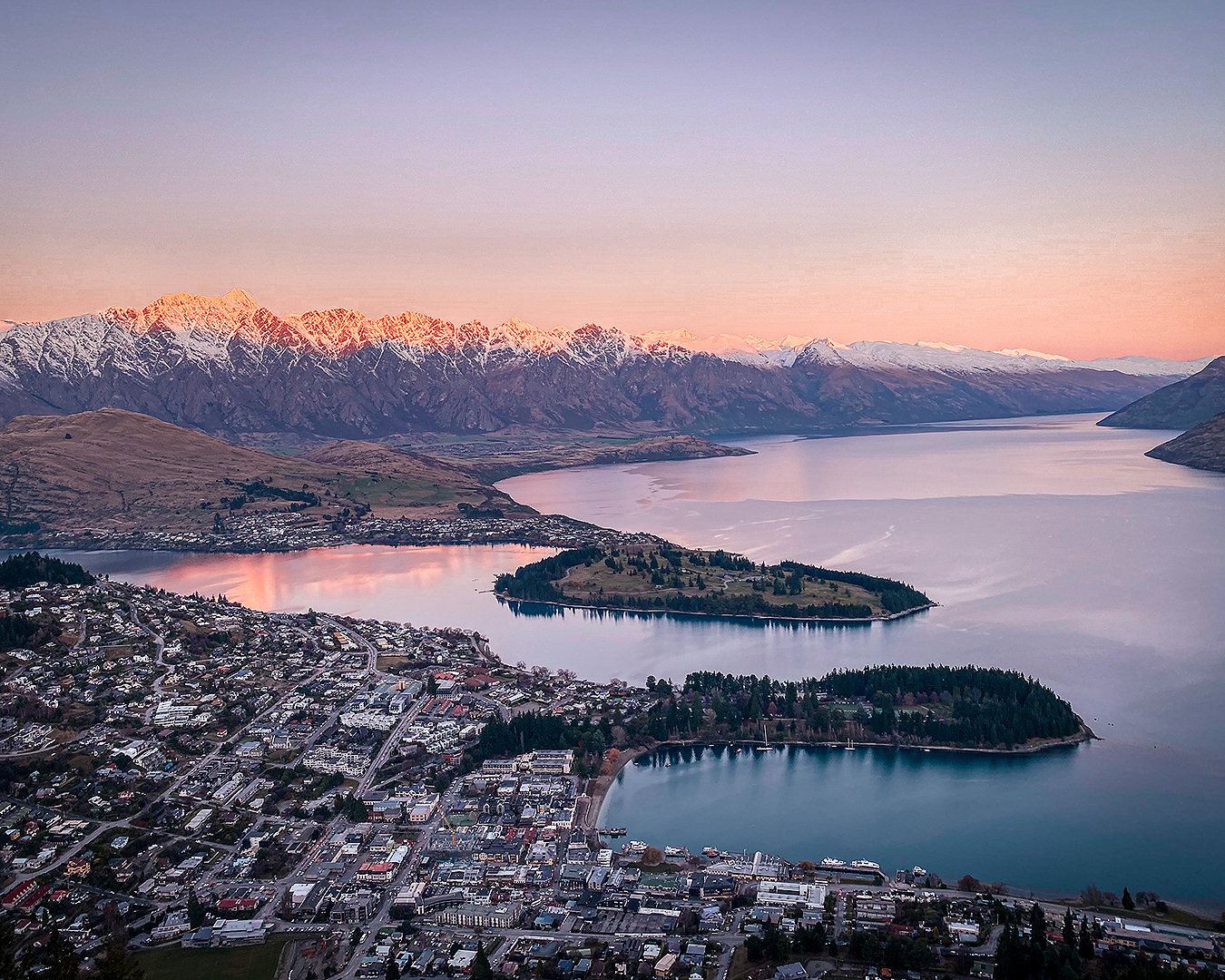 Central Queenstown
Location, location, location! A stone's throw form the heart of town, Queenstown Holiday Park & Motels Creeksyde literally puts Queenstown at the tip of your fingers. The clean, green and quirky campsite is just down the road from some of Queenstown's best wineries (did someone say Central Otago Pinot Noir?), eateries and adventure activities. Covering several green acres in a quiet corner of town, Creekside was named the world's first environmentally friendly holiday park which obviously gets a gold star from us! Walk around the site and you'll be gently reminded of its green (or shall we say utter gold) status by creative recycled art sculptures—making for a pretty memorable stay.
Hungry? Be sure to stop at these places to dine while in Queenstown.
Image credits: Destination Queenstown, Lake Hawea by Kevin McCutcheon, Glenorchy by Kathrin and Stefan Marks, Arthur's Point by Sylvia Chang, Moke Lake by Marta Kulesza, Macetown by Tania and Warwick, Glendhu Bay By Kathrin and Stefan Marks, Central Queenstown by Peter Luo