Feeling nauti? Pull on your fanciest threads because we've found one more reason to head downtown and get in on the America's Cup action.
Two words: Hand-delivered champagne. Yes, you read that right. Official champagne partner G.H. Mumm is offering champagne delivery services both dockside and direct to your boat in the Hauraki Gulf. Soak in the sun while you watch the action and get chilled champagne hand-delivered to you on a jet ski in true Gatsby style.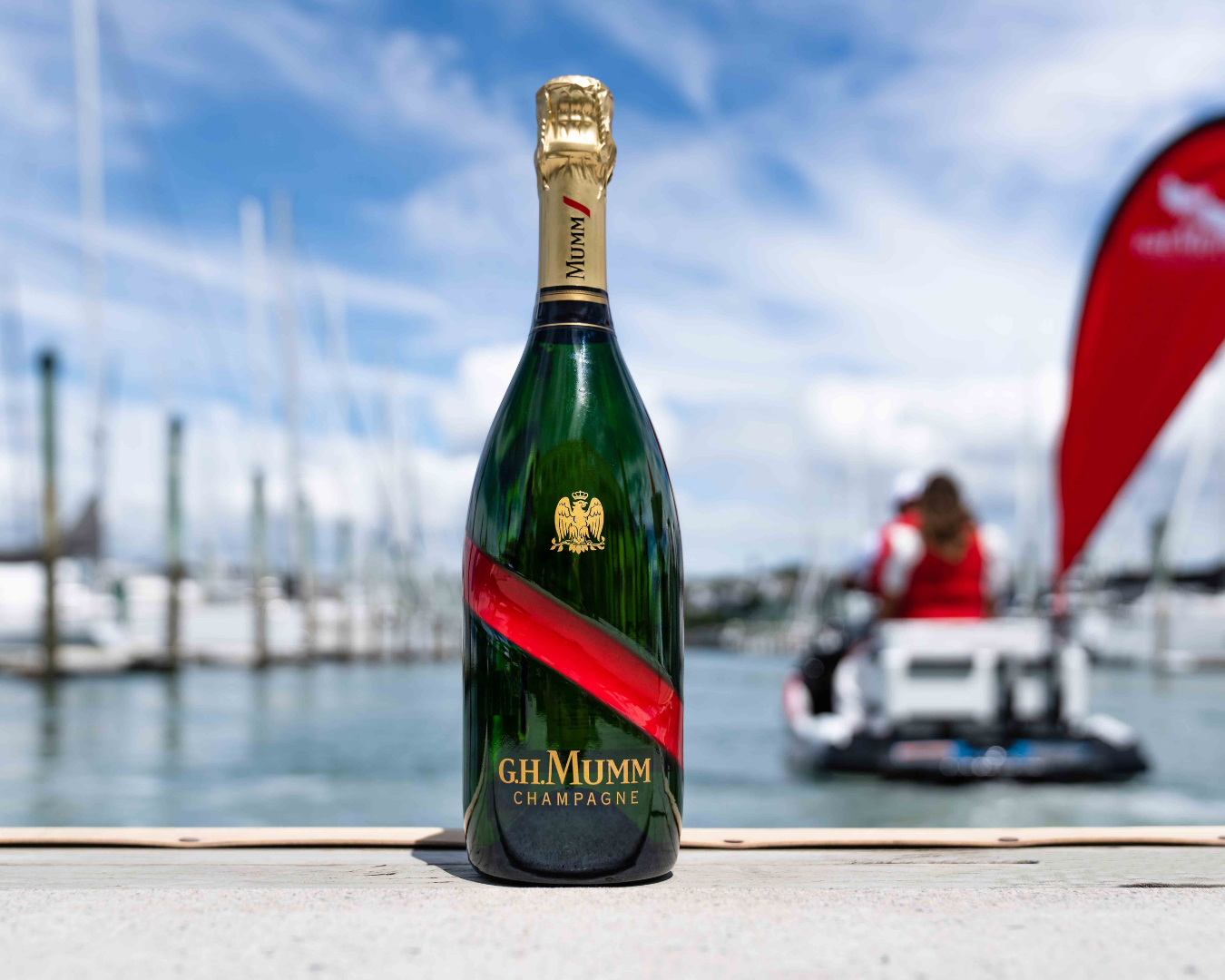 You'll receive pre-chilled bottles of the limited edition 36th America's Cup Mumm Grand Cordon cuvée, a matching limited-edition dry bag, and Mumm branded flutes by purchasing one of these exclusive packages.
Though summer may be coming to an end and the threat of COVID is never far away, what better time to treat yourself to this beautiful indulgence. Give in to the pier pressure and join the sailabration.
With limited packages available, make sure you get your order in to be part of the exclusive G.H. Mumm experience dedicated to creating an elegant occasion for you and your mates.
This premium delivery service is available from the first race in the series till the highly-anticipated America's Cup final race. Let the champagne overflow!
The details
What: G.H. Mumm champagne delivery service
When: Deliveries start from the first race in the America's Cup Match race at an Alert Level 2 or lower. Marina deliveries are made between 11am – 1pm. The on-water delivery window is from 1pm – 3pm.
Where: Your boat or on the deck by Mumm's very own boat
If you're a landlubber, why not check out this epic champagne bar in the heart of the America's Cup village.
Image credit: Maison Mumm