When it comes to delivering a multi-sensory retail experience, Comvita has raised the bar with the launch of their new Comvita Wellness Lab right in the heart of the city. What used to be a traditional retail store for its deliciously golden honey has now expanded into a beautiful space inspired by everything that goes into the art of honey making.
So what's all the buzz about? The front of the store holds everything you need to know about the history of New Zealand honey so be ready to step into the hive as that is exactly what it is intended to be. The walls are adorned with 140 beakers filled with honey and all the raw materials that go into the honey-making process. To top it off, the ceiling is furnished with golden recycled plastic mesh shaped into a honeycomb made by Wellington company Kaynemaile. A true treat for all the honey buffs out there.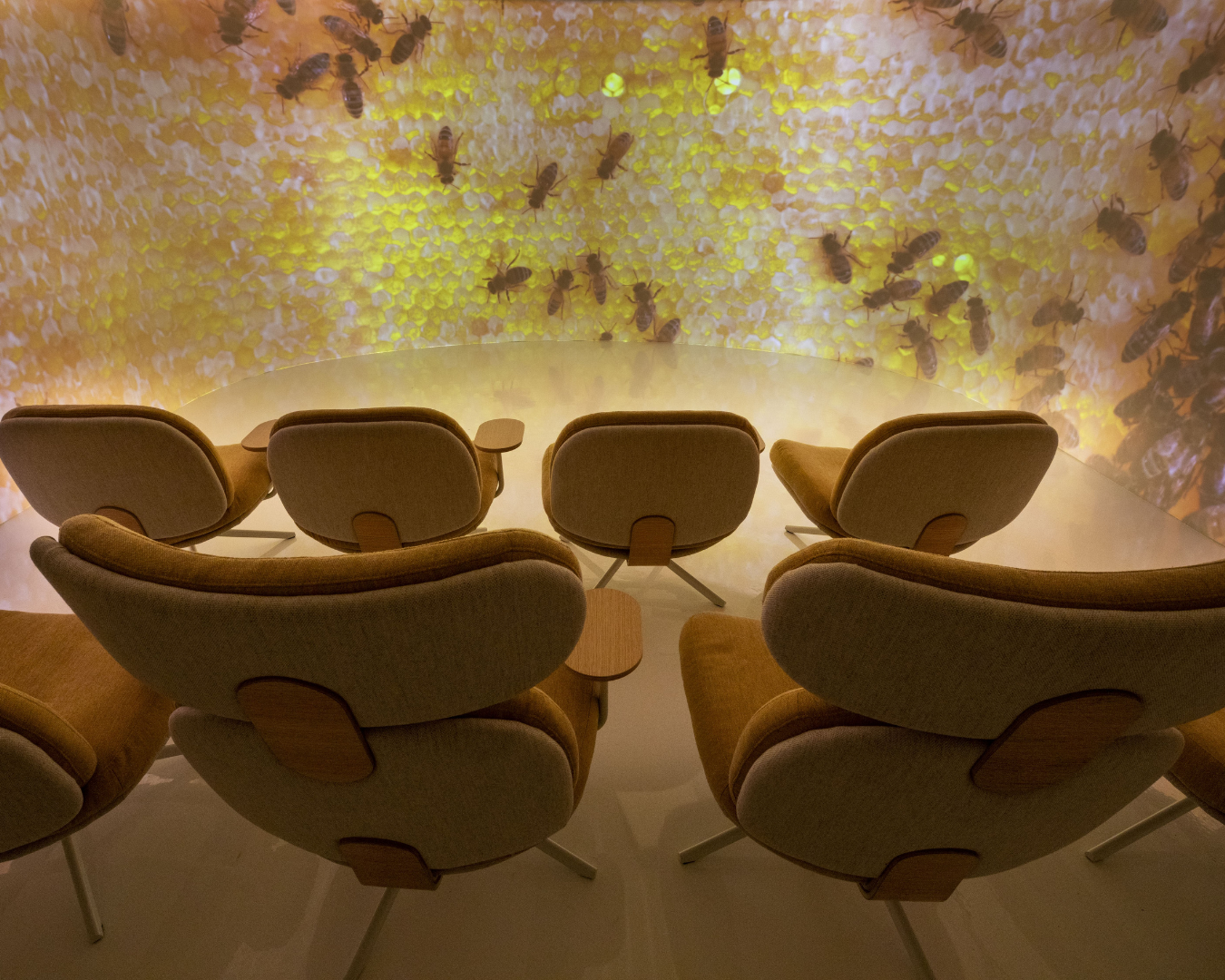 The latest renovation also includes a 30-minute multi-sensory experience where you can taste three kinds of honey including their recently launched UMF™ 25+ Manuka Honey available for a limited time only. The guided experience will tickle all your senses and take you on a journey through the forests of New Zealand in a 180-degree theatre with plush comfy chairs. The unique space has been designed with great attention to detail—even the spoons are designed like a finger to give you a hands-on experience.
Each session costs just $20 per person and can be booked online. 100% of the ticket price goes back into supporting For The Love Of Bees and Saving The Wild, so you can slurp that honey knowing you're also doing your bit. Situated right in the Viaduct, this immersive tasting experience is a great way for busy bees to hum away your stress and learn about hard foraged honey of Aotearoa. To make a booking, click here.
THE DETAILS
What: Comvita Wellness Lab
When: Wednesday through Sunday at 12:30 PM
Where: 139 Quay St, Central Auckland 1010
While you are downtown, why not check out yet another multi-sensory experience that's buzzing the 'Gram?
Image credit: Comvita Wellness Lab